In Akademgorodok, Thai billionaire was seeking advice from experts of the Siberian branch of the Russian Academy of Sciences. The businessman told of his plans to set up a 'Science City', based some 15 minutes drive away from Suvarnabhumi Airport in Bangkok.
The project aims to have research laboratories and campuses from all nine Thai universities, and will take around one trillion baht to complete, he told the Akademgorodok scientists led by the Deputy Chairman of Siberian Branch of Russian Academy of Sciences, Nikolai Pokhilenko.
The ambitious scheme has already secured the approval of Thailand's Ministry of Science.
Akademgorodok was set up in Soviet times as a university and scientific research base and is regarded as one of Russia's premier educational and research hubs.
The new Bangkok 'Science City' would not conduct fundamental research but would concentrate on applications for the automobile sector, IT, and the electronic and biotechnology industries - 'everything that is in demand by the industry of tomorrow' as the Thai enterpreneur put it.
'We would aim to become number one in Thailand at least in the area of electronics', Mr Kromadit told the meeting. The Thai 'Science City' will take an area of about 10 square kilometres, with building due to start in 2014.
Mr Kromadit is the author of 20 autobiographical and management philosophy books including a best-seller called 'Be a Better Man', as well as being an industrial magnate and philanthropist. He is CEO of Thailand's Amata Corp. He is the developer of three industrial parks in Thailand and two in Vietnam and his name regualrly appears on Forbes' top 50 list of Thailand's richest men.
Earlier, his caravan - which includes four buses and three jeeps -reached Vladivostok on a trip which involves 51 days in Russia visiting 11 major cities in the Far East and Siberia, from Vladivostok to Omsk.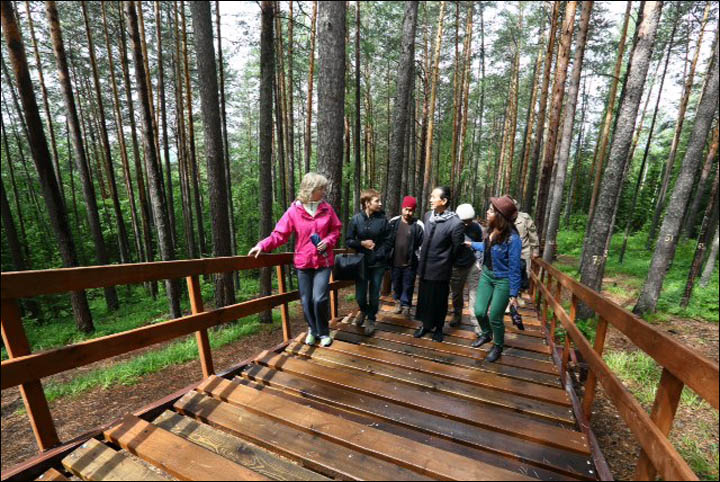 ---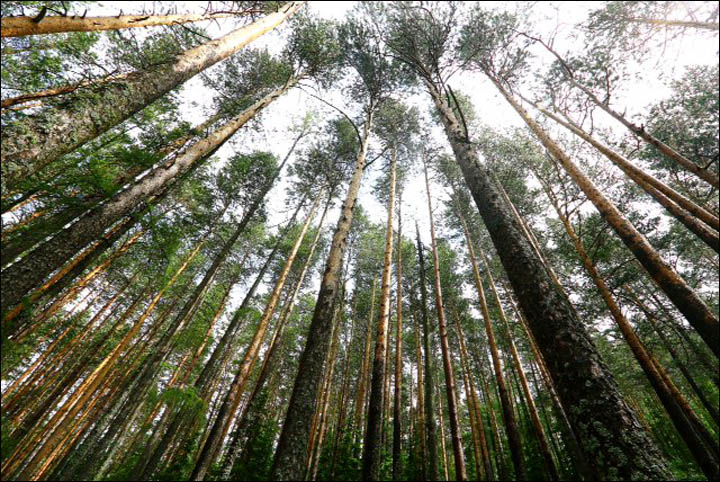 ---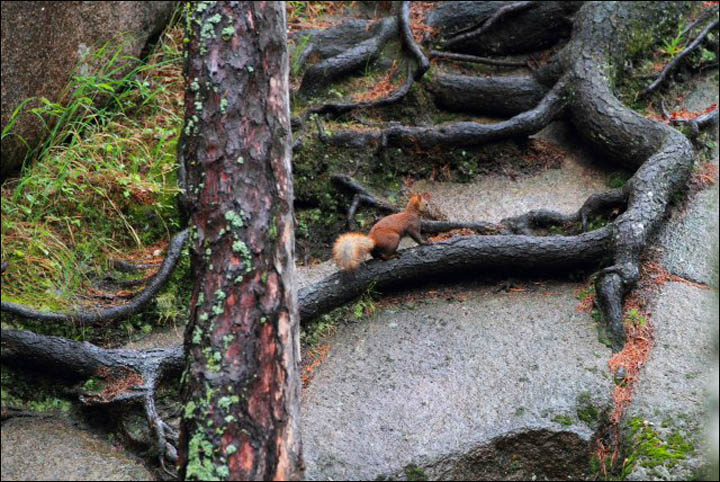 Vikom Kromadit with his team on a walk in Krasnoyark Stolby Nature Reserve Park. Pictures: Asia Rising TV
On his epic journey through Laos, China, North Korea, Russia, and later Kazakhstan and Myanmar, he is accompanied by TV crews of Canada's Re:Source Media Inc and Thailand's Panorama Worldwide. Vikrom Kromadit is from a Thai-Chinese family whose ancestors settled 150 years ago in western Kanchanaburi Province, the setting of the 1957 film 'The Bridge on the River Kwai'.
Mr Kromadit is the eldest son of 23 siblings born to different mothers. He turned down his father's offer of financial help for his higher education and chose to study at a university in Taiwan.
He was once asked if success is linked to luck.
'I'm an engineer, so I don't believe in unreasonable things,' he said. 'Everything has a reason and business does too. If you want to succeed in business you should have a big and potential market to consume the products you make.
'Second, you should have a good production to make good products. Your products should be cheap but have high quality. And the important thing is that you have good after sales services to meet customers' demands. That's why Bill Gates and his brand Microsoft are popular and successful'.