Russia to create robotic technology testing ground. Pictures of Vladivostok bridge to Russky Island and the cargo port, The Siberian Times
The island - the hub for the 2012 APEC Summit - can turn into a hi-tech gateway to the Asia-Pacific region, according to a plan supported this week by President Vladimir Putin. It comes amid speculation that major state-run companies could relocate to the Russian Far East, a vast region identified recently by prime minister Dmitry Medvedev as 'our national priority'.
The purpose of the immediate project 'is to turn Russky Island into a growth area based on scientific and research achievements,' reported Itar-Tass.
The island already has laboratories, research centres, main university departments, and the offices of leading Russian state-owned companies.
Negotiations are underway with the Russian Foundation for Advanced Research Projects to create a robotic technology testing ground there.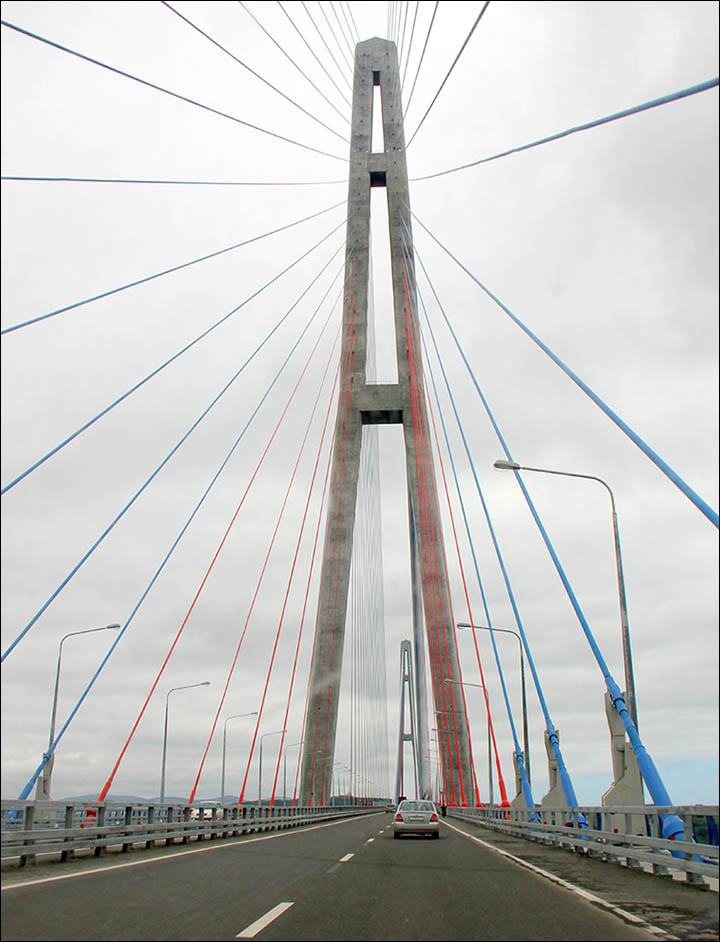 ---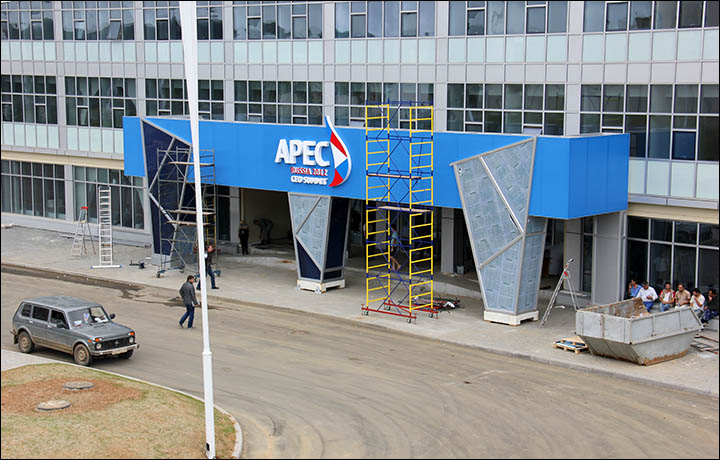 The Russky Bridge and the Far Eastern Federal University ahead of 2012 APEC summit. Pictures: The Siberian Times
The government wants to provide the most competitive conditions for investment and entrepreneurial activities in this part of Russia.
'We want to propose considering Russky Island a model advanced development area,' said Alexander Osipov, First Deputy Minister for the Development of the Russian Far East, at a meeting with Putin.
'This is a good idea. A good atmosphere and a vivid environment can be created there,' Putin said. 'It is not necessary to establish complicated production investments there from the environmental point of view and it is not necessary to build plants there.
'One should not get carried away. But it is necessary to create a scientific, technical and intellectual environment there. Not to mention that this will be combined with a major university. This could be a single intellectual environment, big and interesting, with a personnel boost. This is a good idea'.
Deputy Prime Minister Arkady Dvorkovich suggested increasing several-fold areas for advanced development territories in the Far East as only 8,000 hectares have been selected so far. He believes that eight thousand of eight million hectares is 'virtually nothing'.
Osipov hopes that the implementation of these measures will help double the gross regional product, create hundreds of thousands of new jobs and increase the region's population by one million by 2025.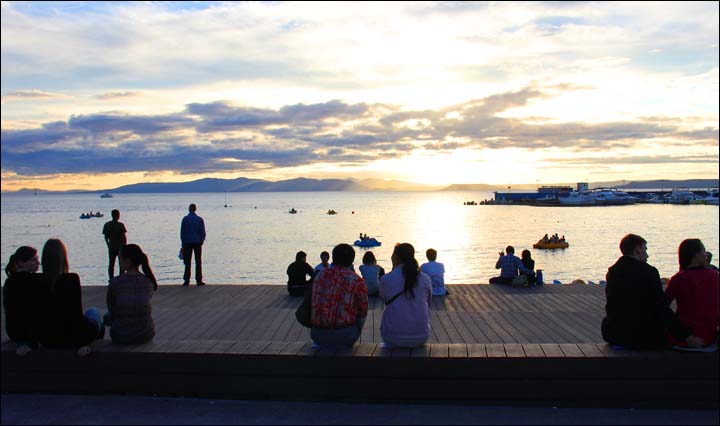 ---
---
Hundreds of thousands of new jobs and the region's population icrease by one million by 2025. Pictures of Vladivostok: The Siberian Times
Osipov said it is imperative to create conditions for implementing investment projects in special advanced economic development zones, which will be competitive with neighbouring areas in the Asia Pacific Region.
The Ministry had analysed 340 investment projects and selected 28. Implementing investment projects in the Far East will allow for the creation of 36,000 jobs and provide an additional income of 360 billion roubles over the course of ten years.
Putin criticised hydropower giant RusHydro for a slow construction of four thermal power plants in Russa's Far East.
Deputy Prime Minister Arkady Dvorkovich, who is in charge of the power sector, said that in 2013 RusHydro focused on designing power facilities and there was a delay only on one project on the Sakhalin island. 'The funds are on accounts. Moreover, RusHydro received an interest income on these funds', he said.
'The money was not given for RusHydro to receive interest income, but for work', said Putin.