Russian Embassy in Beijing, China
'The heads of our states have set a task of increasing bilateral trade to $100 billion by 2015, and to $200 billion by 2020,' said the senior diplomat, quoted by Itar-Tass news agency.
A vital aspect of this is 'the successful development of cooperation between regions', especially those in geographical proximity, he said.
So far the most dynamic areas are export of Russian raw materials, and import of Chinese raw materials, but 'it is obvious that trade between regions should be diversified in favour of large-scale joint projects in various economic sectors'.
The coming years will see an 'intensification' of co-operation between Russian and Chinese regions.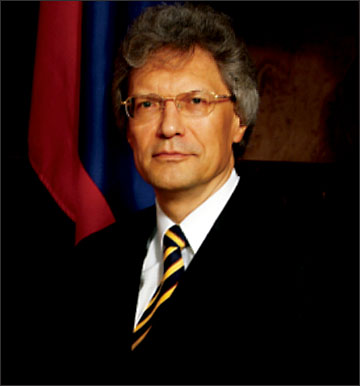 Sergei Razov, picture: russia.org.cn
---
'The choice of regions was quite logical: they are geographically close and hence show mutual interest and maintain close contacts.
'This is the goal of a programme of cooperation between Russia's Far Eastern and East Siberian regions and China's northeastern provinces until the year 2018, which was adopted at the highest level,' said Razov.
He singled out energy and tourism as two key areas for large-scale growth.
'Russia's energy strategy until the year 2020 envisages the construction of new energy facilities in Eastern Siberia and Far Eastern regions,' he said.
'It is planned to increase considerably the share of Asia Pacific countries in Russia's energy exports by 2020, thus, natural gas exports to these countries is to go up by 15 percent.'
China 'also considers Russia as a natural partner in energy cooperation', Razov made clear.
On tourism, some 845,000 Chinese citizens visited Russia in 2011, of which slightly under a quarter of a million were tourists.
'The figure is big, but if compared with the total number of Chinese tourists visiting foreign countries (70 million in 2001), it looks quite moderate,' he said.
'Russia ranks only 11th among most popular destinations for Chinese tourists. It means that there is a vast potential for cooperation.
'We are interested in a bigger tourist flow from China.'
This is the year of Russian Tourism in China, and next year will be the Year of Chinese Tourism in Russia.
'We give our peoples a real chance to know better their neighbouring country, its history, culture, language, architecture, nature, to get a better picture about processes going on there, in other words, to make out what the 'contemporary Russia' and 'contemporary China' really are,' Razov stressed.
A number of events have taken place such as presentations at the Harbin trade and economic fair and at the Beijing international tourism fair.
Ten groups of Chinese journalists have visited the country as part of a project called 'Hello Russia', a project of China's international radio company.
Voyages on Lake Baikal, and also the Volga River, have been arranged, and a forum on training travel trade personnel is to be held in Vladivostok.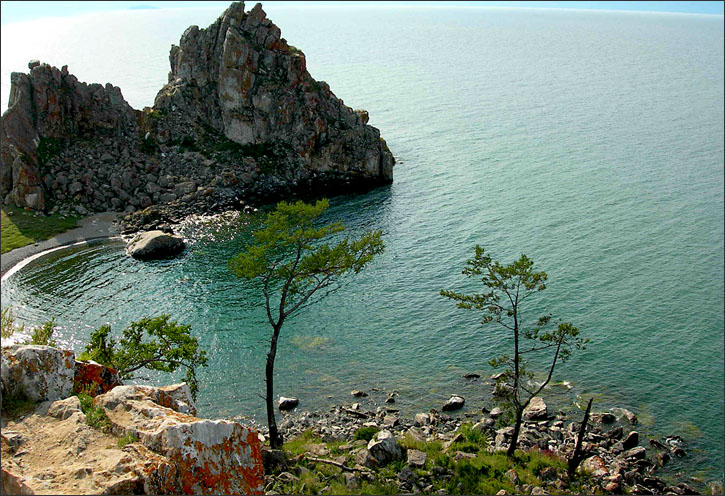 Lake Baikal, Eastern Siberia, is one of the most popular tourist destinations. Picture: Elena Nikultseva