Natalya Pirogova, winner of New Faces 2013 contest, Novosibirsk. Picture: New Faces
From the catwalks of London and billboards of New York to the covers of international glossy magazines, it's official: Siberian beauties are taking over the world.
The trend of our girls taking over the Russian beauty scene is not new, but now they have set their sights high and are aiming for the best fashion houses on the planet. And the best thing is, they are succeeding. Indeed if the list of models currently in demand on global catwalks is anything to go by, then Siberia most definitely has talent.
Tired of the classical commercial look, it seems top talent scouts searching for something new are warming to the chic multicultural Siberian look instead. And with a new generation of models emerging, the future is looking bright.
For example, take 22-year-old student Tatiana Baitova, from the western fringes of Siberia, recently crowned Russia's beauty queen. A final year student of the Faculty of Technology at Kurgan State University, she is not a professional model, yet managed to beat a whole host of more experienced girls to walk off with the Beauty of Russia 2014 title in Moscow.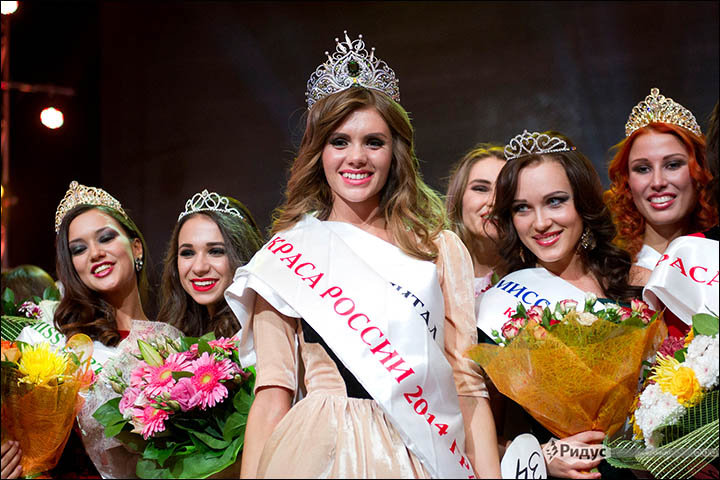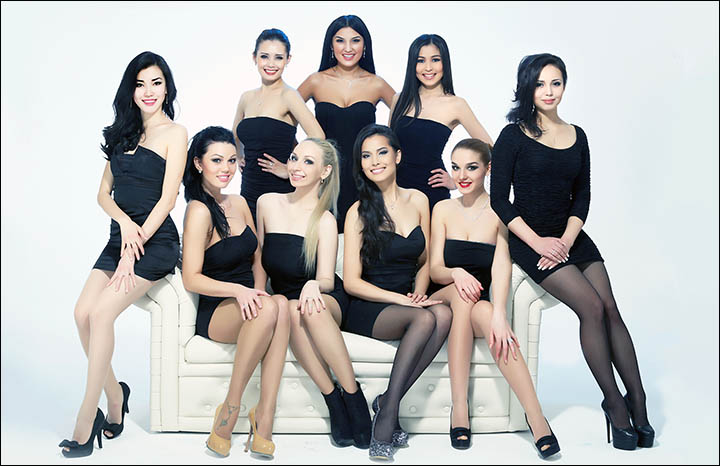 Tatiana Baitova, winner of 'Beauty of Russia' 2014 contest, and Miss Yakutia 2013 finalists
---
Then there is 27-year-old Maria Shantanova, who is considered to be the most beautiful woman of Buryatia, a Siberian region with a population of some 980,000. Not only loved in her home region, she has managed to conquer China and become the face of the country's Nescafe Gold and other leading brands.
Another in-demand Siberian beauty is Polina Protodiakonova, whose modelling career began almost by accident in 2006 when she applied for the Virtual Miss Yakutia contest out of curiosity and won, prompting invites to work abroad. From Russia's vast Sakha Republic, also known as Yakutia, the 28-year-old was the first ever model from the region to sign a contract with Vivienne Westwood, and can now be seen on the British designer's catwalks.
To those that know about such things, the success of the women from Siberia, the Urals and the Russian Far East, goes beyond their Russian heritage and genes.
For this part of the world is a melting pot of cultures and peoples brought together over hundreds of years, with today's women very much a fruit of this mixing of races. And, tired of the classical commercial look on the catwalk, talent scouts searching for something new are warming to the chic and fresh multicultural Siberian look instead.
'Siberian girls have a good body and impressive beauty', said Anthony Gordon, the Director of Scouting at leading international agency Premier Model Management. 'Those who work in the international markets and in demand and are well known'.
Founded in 1981, his London-based firm helped catapult the likes of Cindy Crawford, Claudia Schiffer, Naomi Campbell and Linda Evangelista to fame. In a sign of Siberia's emergence onto the scene, last year representatives from Premier flew to Novosibirsk to select the finalists of the New Faces modelling contest.

Maria Shantanova from Buryatia. Picture: Elite Models Hong Kong
---
Local teenager Anna Pirog, 14, won a contract with the London agency, as well as another with Moscow firm Rush models, beating competition from 300 other contestants. 'We see the potential of models in the region and we plan to continue to cooperate with local models', said Mr Gordon, a 33-year-old from a small town in Canada.
Another who agrees with the potential for Siberian modelling superstars was Hennig Lowis of Menar, a descendant of Pushkin from Germany, after a trip to the Buryatian capital. 'I was walking around the central square and saw a lot of interesting Euro-Asian people. Buryat women are very beautiful, rarely where you can meet beautiful women such as in Ulan-Ude,' he said.
Irina Shayk is one woman who is proud of her multicultural roots, boasting that it was this mixing of nations that created her cover girl looks, with people often mistaking her for a South American. Since winning the Miss Chelyabinsk 2004 beauty contest, she has become one of the world's top models, gracing magazine covers and even landing a part in the recent Hollywood movie Hercules.
Well known as the girlfriend of football star Cristiano Ronaldo - with whom she shared the cover of Vogue in May last year - she was born in Yemanzhelinsk, in the southern Urals on the border with Kazakhstan, to an ethnic Russian mother and Tatar coal mining father. In one interview the 28-year-old said: 'My father was dark skinned, because he was Tatar and sometimes Tatars can look Brazilian. I get the light eyes from my mother'.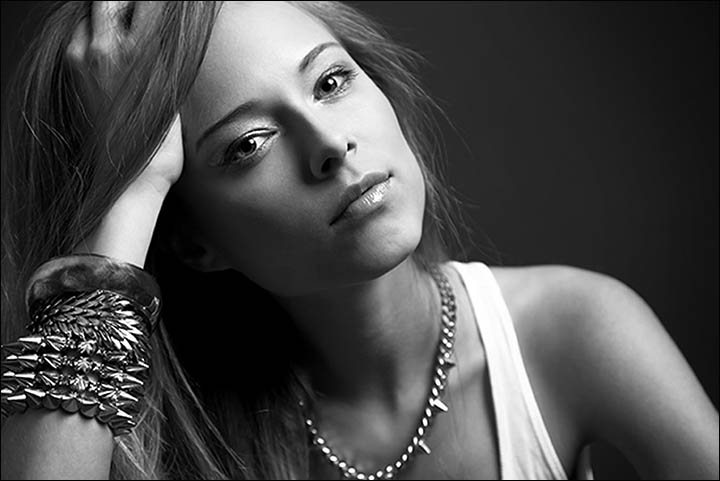 ---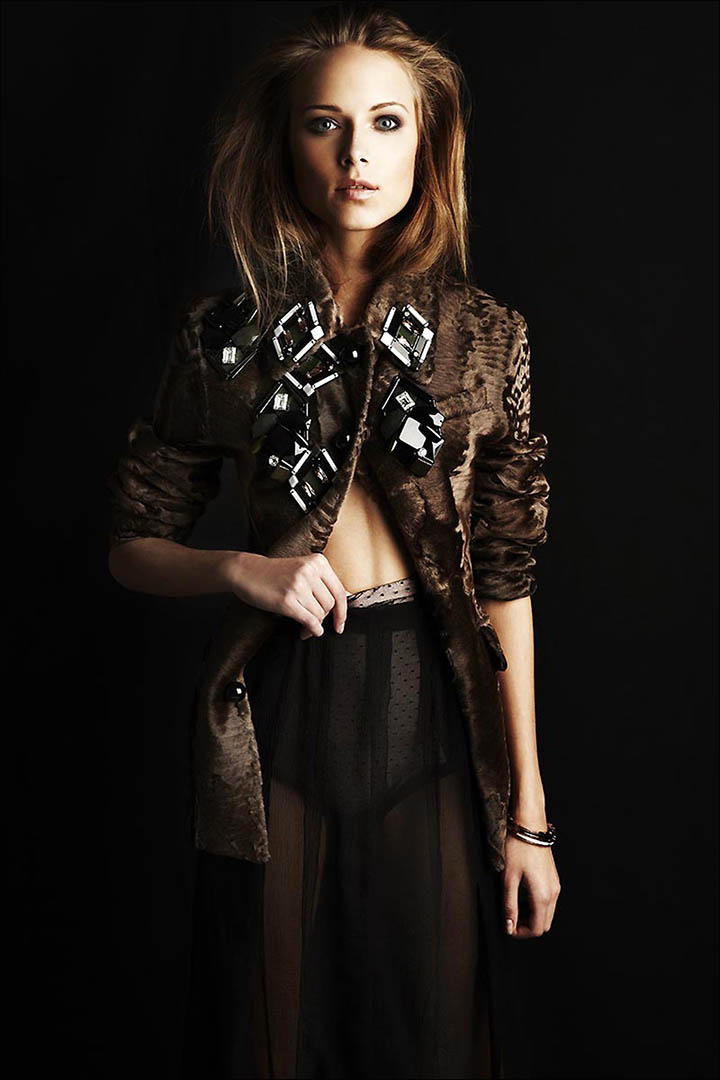 Daria Kapustina, Vladivostok. Pictures: Vogue
---
Siberian-born tennis star Maria Sharapova also has a number of modelling assignments under her belt, including a feature in the coveted Sports Illustrated Swimsuit Issue, and she is the face of several fashion houses, most notably Chicago-based Cole Haan.
What is surprising, given their success, is the fact many of these Siberian beauties are not always as appreciated in their homeland as they are around the world. Take, for instance, last year's Miss Russia, 20-year-old Elmira Abdrazakova, who is from the Kemerovo region in Siberia but was born in Kazakhstan and is Tatar by origin.
Her success at the prestigious contest resulted in a negative response on social networks, with trolls sending her thousands of vitriolic insults about her ethnic identify and appearance. Horrible messages, including accusations that 'a gypsy woman cannot be the face of Russia', became so frequent she had to close down her personal online pages.
Personal attacks like these are few and far between, however, and it is clear most Siberians are revelling in seeing their own people gracing the catwalks and covers of magazines. Who knows? Perhaps soon, Siberia will officially be the new beauty capital of the world.