'We have decided to bring this tradition back and we are determined to learn'. Picture: Alexander Tyryshkin
For at least three thousand years, the remarkable 'bird men' of Mongolia have managed to tame wild golden eagles and train them to become their own personal hunter gatherers. Raising the birds from an early age they treat each as if it were their own child, helping them learn how to fly and kill prey, and adapt to a life alongside humans.
And with the beautiful beasts perched on their arms, like a treasured family pet, they can command their birds to seek out food, including hares, foxes and even wolves. But the art is dying out across the region, with as few as 250 people now living and working with their own eagles.
Now communities living in neighbouring Siberia hope to resurrect the tradition in the eastern part of Russia and make hunting with birds part of day-to-day life once more.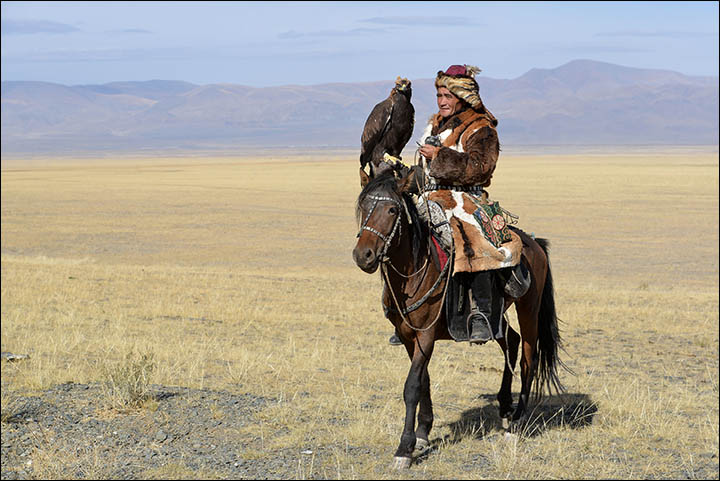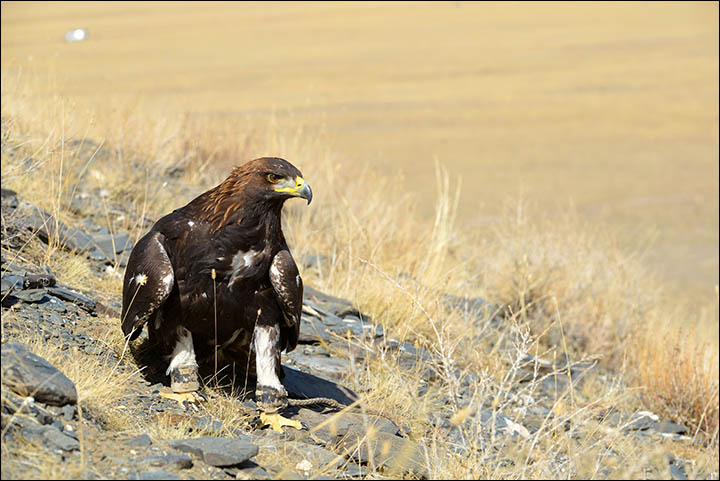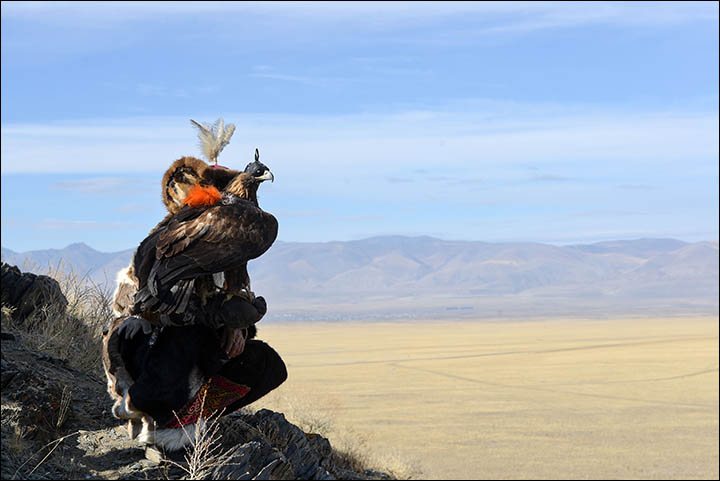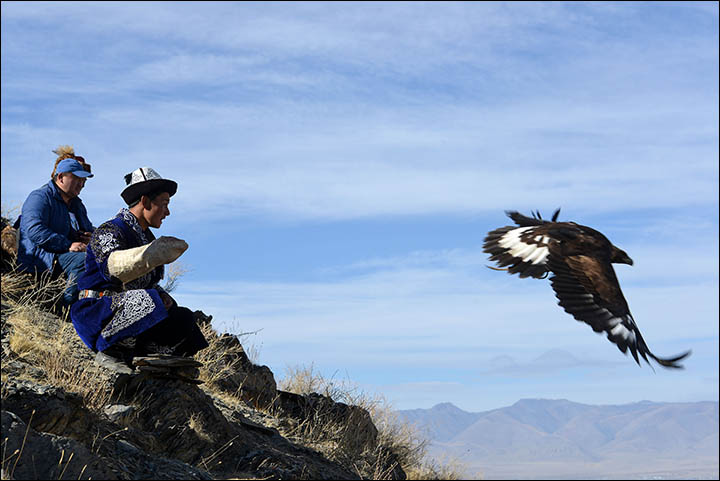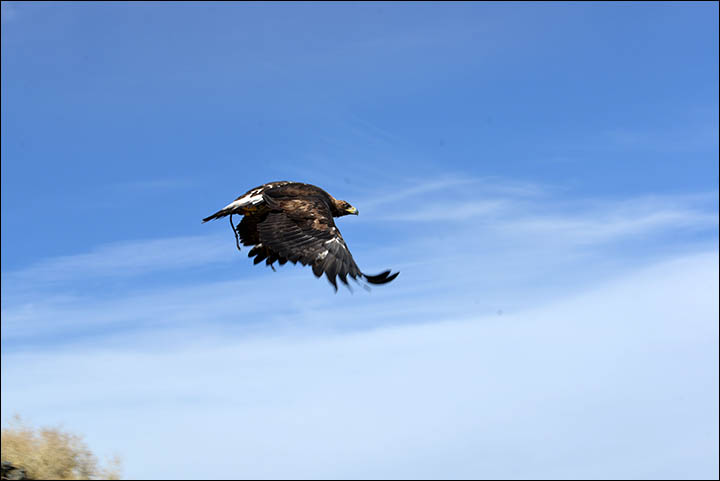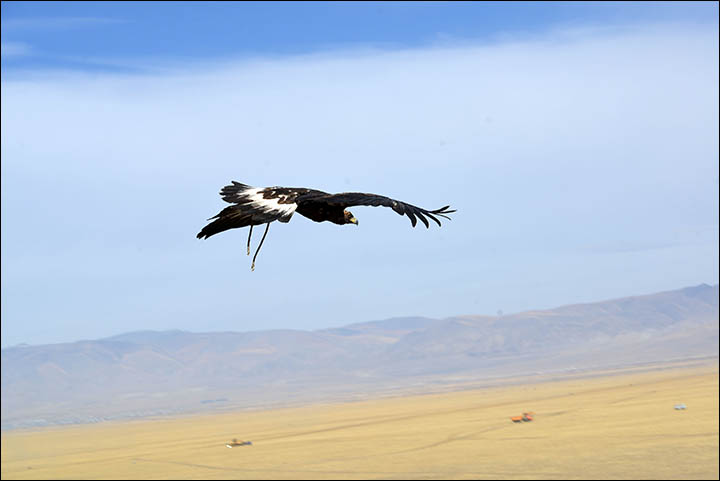 ---
'A member of the family that knows only one master'. Pictures: Alexander Tyryshkin
The plan has been met with opposition from conservationists already fearful at the dwindling population of golden eagles.
'It is extremely important for people that live close to the footsteps of the mountains to bring back the traditions of their ancestors', said Auelkhan Dzhatkambayev, the head of the Kosh-Agachsky district. 'We want to learn from the Mongolian eagle hunters'.
But Alexey Ebel, a Siberian ornithologist and photographer, said he was concerned by any move to bring back the prehistoric form of hunting.
He said: 'I would like to point out that in Mongolia all the birds are taken from their nests. I don't have statistics on how long they live in captivity but many of the birds have light-coloured tails, which means they are young.
'As for the Kosh-Agachsky district, there was a decrease in the golden eagle population over the last 10 years with several nests disappearing'.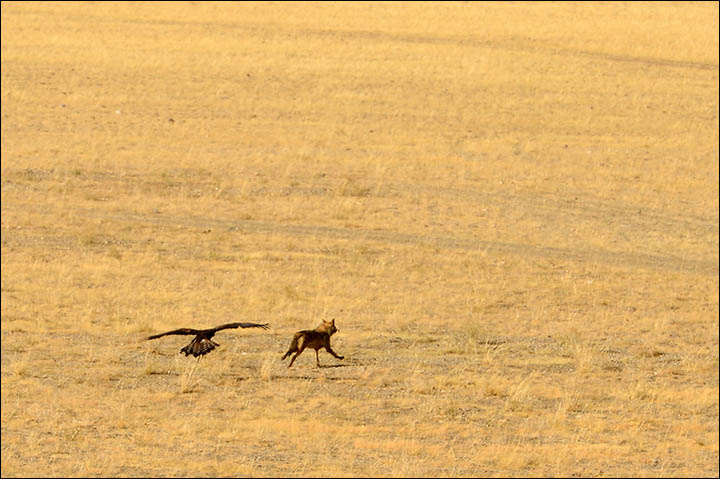 ---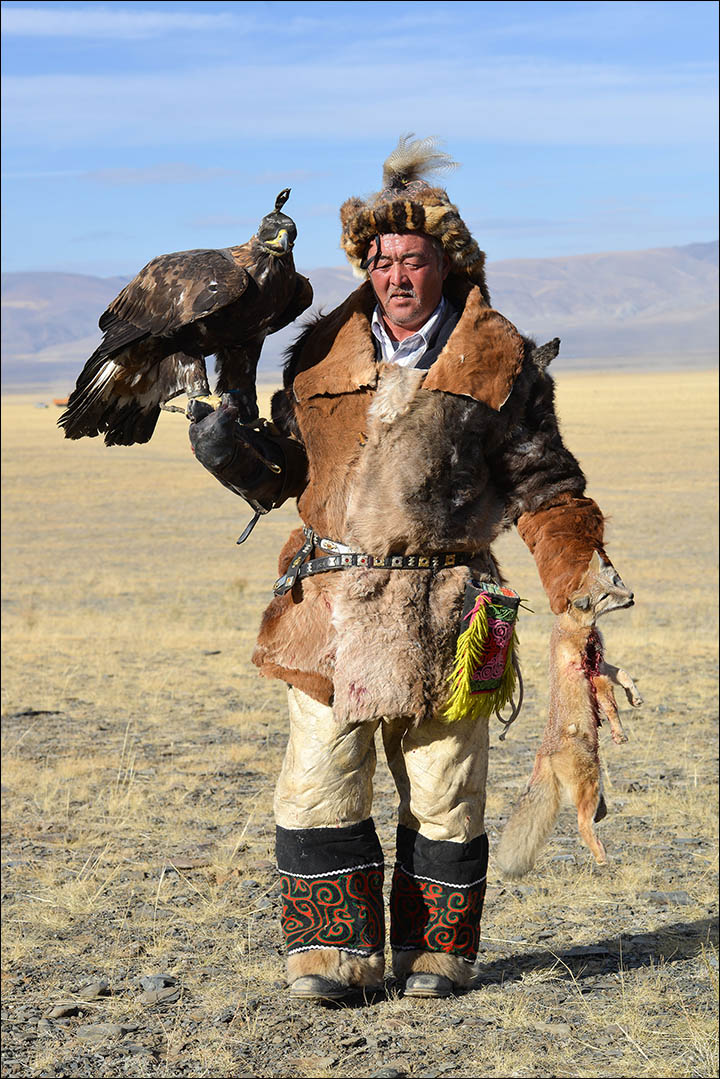 'The most experienced Mongolian handler attended the festival in Siberia'. Pictures: Alexander Tyryshkin
Communities in Mongolia have been taming eagles to hunt for at least 3,000 years, with petroglyphs found in Altai Mountains in Siberia giving signs of it from prehistoric times. There is also evidence that it was a favoured 'noble' pastime of the fearsome Turkic warriors in the early Middle Ages.
It is still practised in parts of Mongolia and Kazakhstan, with an estimated 2,000 birds used by the eagle hunters across the region. Indeed, young men do not begin their education until they have turned 13 and are said to be strong enough to carry a fully grown eagle on their arm.
The birds are not bred in captivity and are instead taken from their nests at a young age before they have learned how to fly. Hunters, known as berkutchy, then raise them as if they were their own children, feeding them and teaching them how to adapt to living with humans before spending years training them in the art of hunting.
The eagles, which weigh up to 6kg and can have a wingspan of more than 7ft, are then used to kill foxes and hare during cold winter months, when it is easier to see the gold-coloured animals against the snow.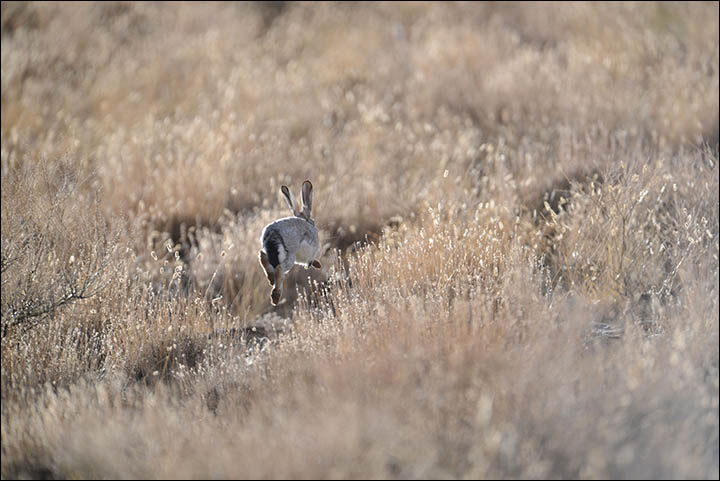 ---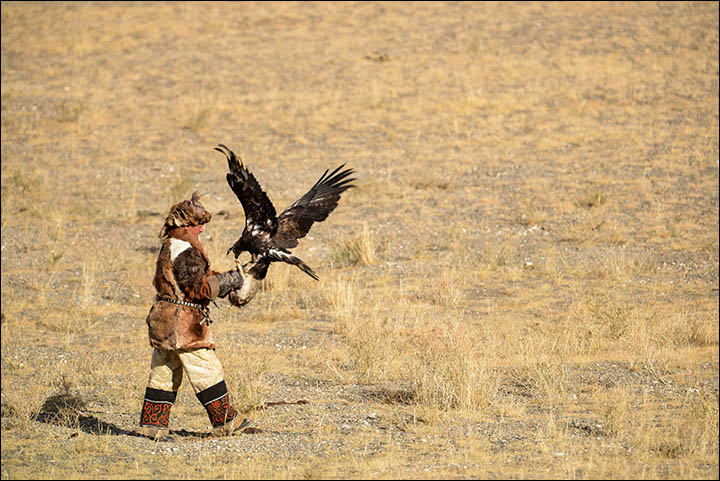 'It is extremely important to bring back traditions of our ancestors'. Pictures: Alexander Tyryshkin
Such is the renewed interest in the tradition in Siberia that the first ever eagle hunting festival was recently held in the region, attended by 22 of the most experienced Mongolian handlers. The event was held in the shadow of the Altai Mountains, with berkutchy – dressed in full eagle hunting regalia and mounted on decorated horses - competing for a number of prizes.
Mongolian berkutchy Alimbay Skakh said: 'A golden eagle lives for about 50 years and from the very first moment it is picked up from a nest it is a member of the family that knows only one master. Our first task is to get it used to humans, and only after that the hunting training begins. Several years after that the eagle can hunt foxes, hares and even wolves'.
In a welcome message to the hunters attending the recent festival, which was organised by Mr Dzhatkambayev, the region's government stated: 'The area of Altai is ideal for eagle hunting, a tradition for the people of the steppe for the last 3,000 years'.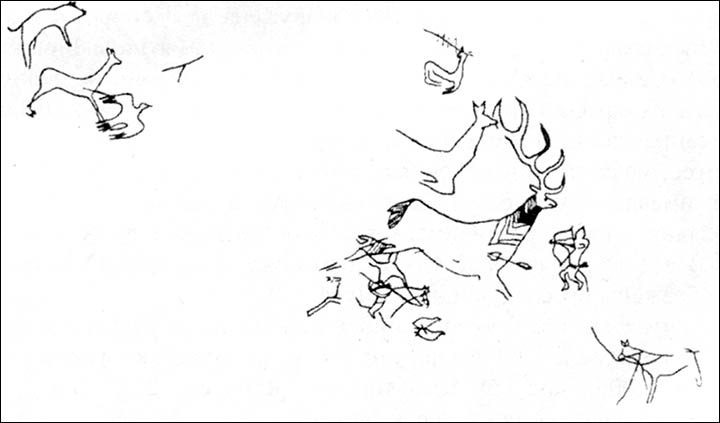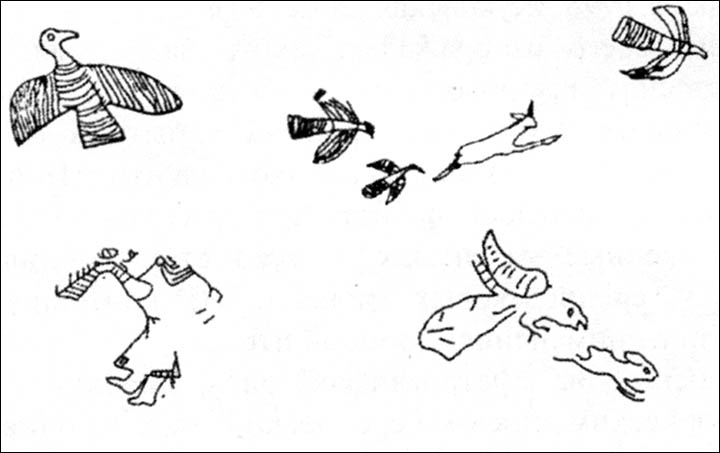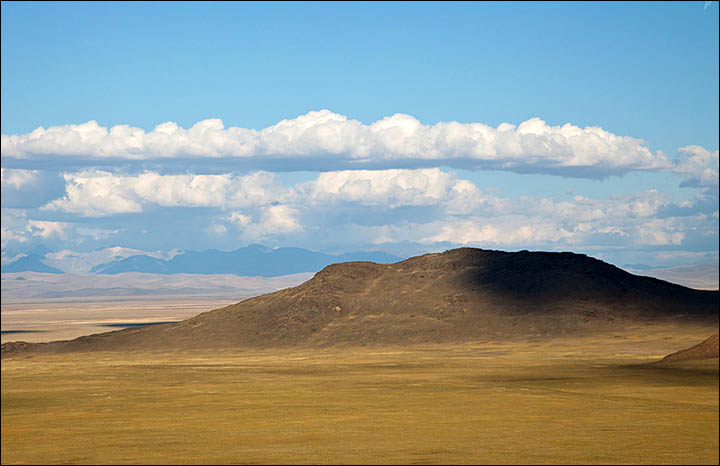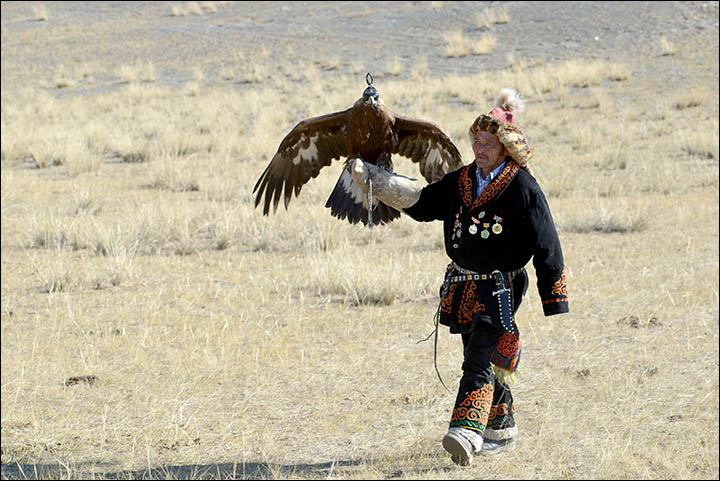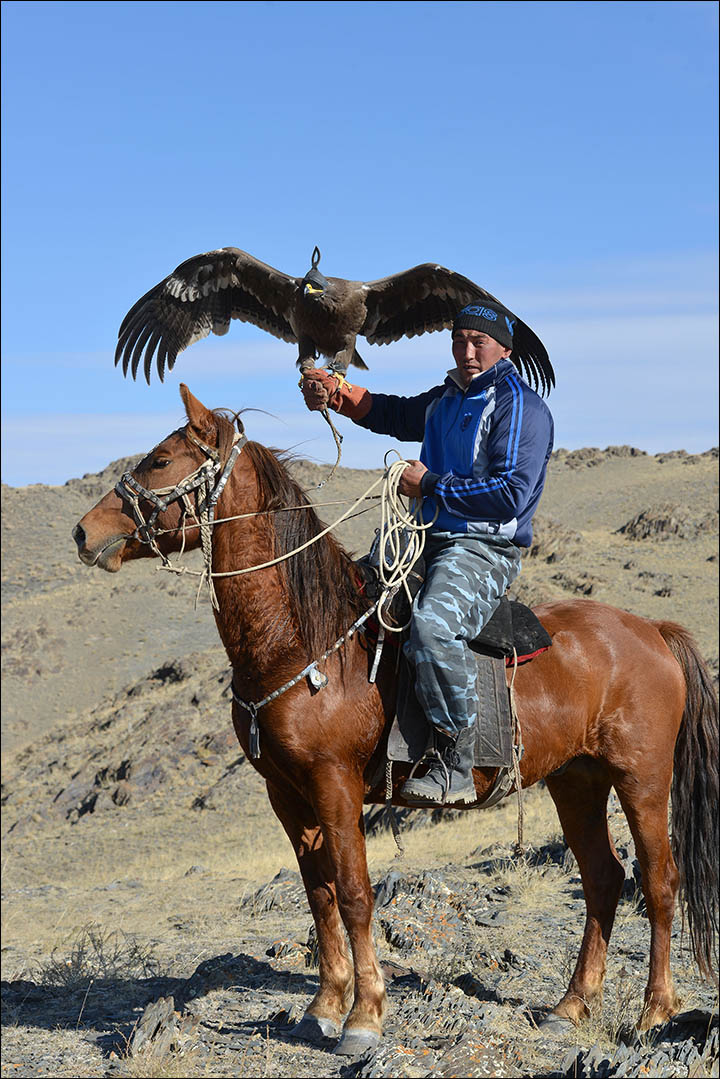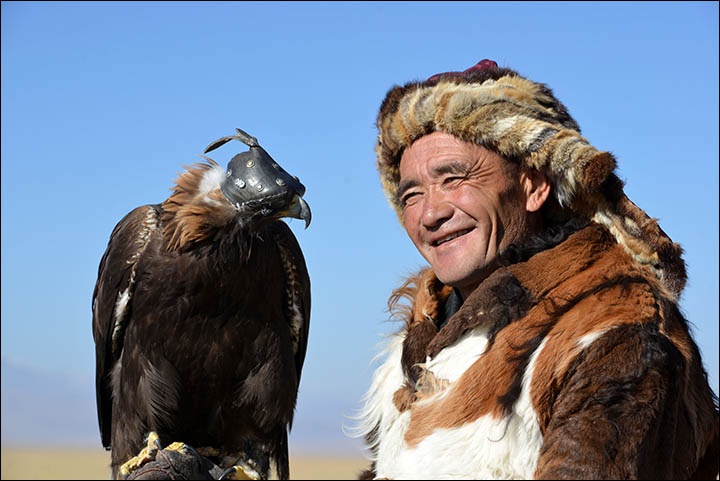 Zhalgyz-Tobe petroglyphs and Mongolian berkutchys. Pictures: D. Cheremysin, Yevgenia Smolyakova, Alexander Tyryshkin
Next year another festival for eagle hunting is being held in Mongolia, where it is hoped the first Altai Siberians representing Russia will take part.
'We've got miles to go to catch up with Mongolian hunters', one of the participants said. 'Still the main thing is that we have decided to bring this tradition back and we are determined to learn'.
But Alexey Ebel described the festival as nothing more than a 'public slaughter of domestic and wild animals'.
He added: 'That, together with the criminal punishment in Russia for taking rare birds out of their nests, makes me wonder what chances the whole idea of doing a hunting show stand – and if it should be happening'.
There are estimated to be about 10,000 breeding pairs of golden eagles in Europe, but the numbers in Russia are more difficult to calculate. The International Union for Conservation of Nature believes there may be anywhere between 100 and 10,000 in the country.