Welcome to Baikal? Volunteers starting to work. Picture: 360 minutes for Baikal Facebook page
The '360 minutes for Baikal' was organised by EN+, the largest private investor in Eastern Siberia.
There were four times as many volunteers as for a similar clean-up campaign held at the lake last year.
The team focused on key picturesque tourist locations, notably around Olkhon Island, Barkhani and Buguldeika bays, the Maloye Sea shore and parts of the Baikal Nature Reserve.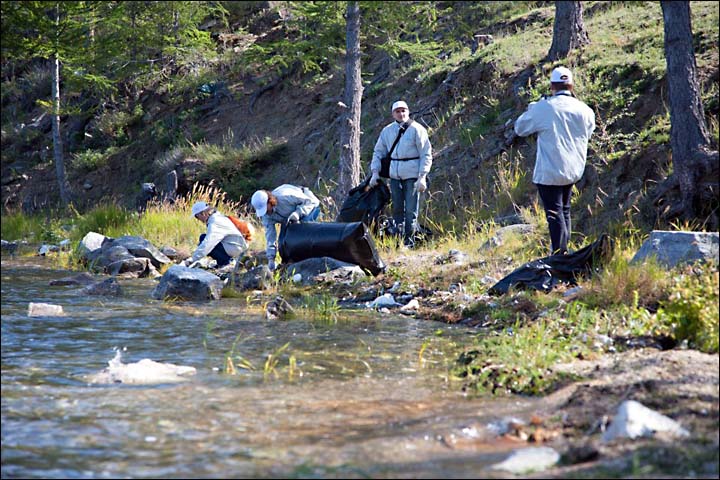 ---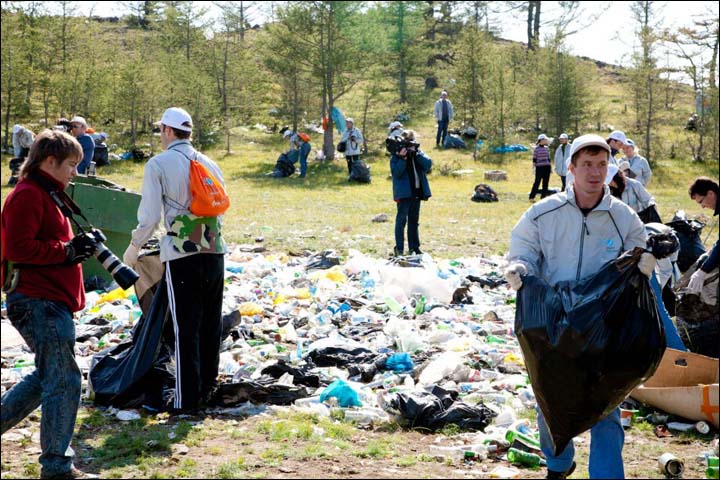 'Look what we had to deal with' - pictures from 2011 event. Pictures: 360 minutes for Baikal facebook page
Last year's haul of garbage left by visitors amounted to 50 cubic metres - the equivalent of 500 huge black rubbish bags, which filled four trucks and one boat. The total from this year's campaign will be known soon, but is believed to have easily exceeded last year's, a heap of rubbish easily visible from space satellites.
The volunteers left makeshift litter bins as a hint to tourists not to cast aside their rubbish close to the pristine waters of Baikal.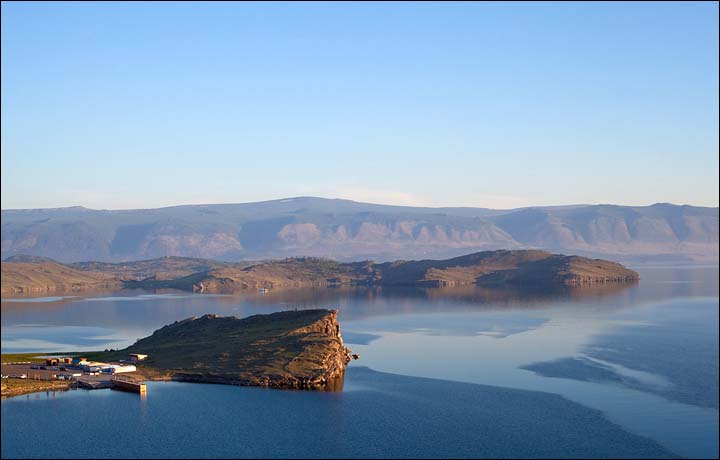 Lake Baikal. Picture: Vera Salnitskaya
Ecologists are deeply concerned over the lake's future as more tourists visit without sufficient infrastructure to protect the environment.
Lake Baikal is located in the southern part of East Siberia between the Irkutsk Region and the Republic of Buryatia.
The planet's deepest lake, it is also the largest natural reservoir of freshwater. The lake itself and the area around it have unique flora and fauna.