Markings of the future pipeline made several years ago. Picture: Elizaveta Manskova
The new outline deal between Gazprom and China National Petroleum Corporation for 30 billion cubic metres of gas per year via the new 'Western' supply route.
The deal means construction of a new 2,600 kilometre pipeline over the high mountains, including the Ukok Plateau, a UNESCO World Heritage site, one of Russia's most unspoiled treasures, which includes the burial mounds of ancient people dating back thousands of years.
It was from here that the frozen remains of a Siberian 'princess' were found, preserved for 2,500 years in the permafrost.
Just as the region was a busy thoroughfare of humanity in the distant past, the new gas agreement will see it used to transport gas initially to China, but with the potential to be extended to other Asian markets.
'The first deal that would actually tap into traditionally western-bound gas assets to feed Chinese demand'. Picture: Gazprom
The pipeline - said to cost $10 billion and taking years to construct - has received a long-awaited go-ahead as Russia re-angles its economy to the east in the wake of Western sanctions imposed over the Ukraine crisis.
However, in the first signs of an ecological backlash, a Barnaul TV presenter Elizaveta Manskova said in a personal attack on the project that she has waited 'with a feeling of fear' for the announcement that Gazprom bulldozers 'in my precious world'.
'They will cut open Altai's stomach along the Katun and Chuya Rivers as far away as the Ukok Plateau - which is on the UNESCO heritage list, but will it stop anyone?' she asked. 'They will bring seeds of weeds which will grow over endemic plants and will finally kill the plateau's ecosystem.
'They will squeeze into an area of permafrost of a great watershed, which is a source of two great rivers, into a mountain area which define the area's climate and where earthquakes are routine.
'They will get into the area where they should be by default, never'.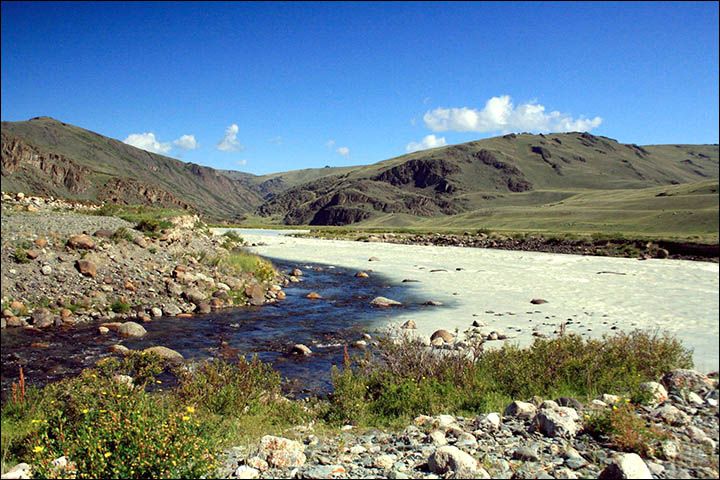 ---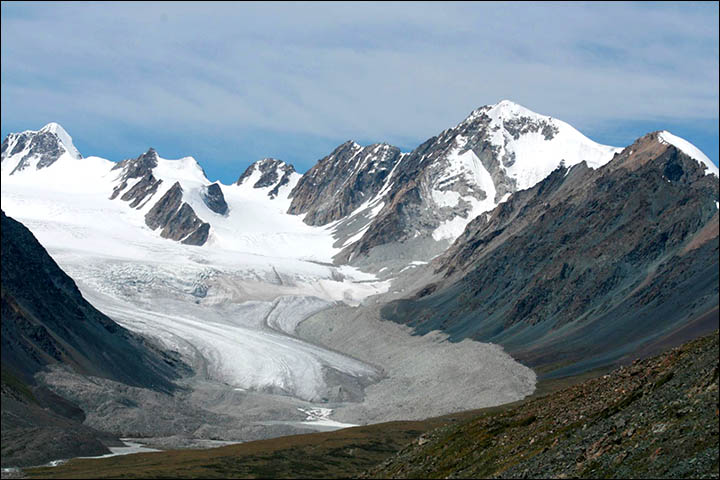 ---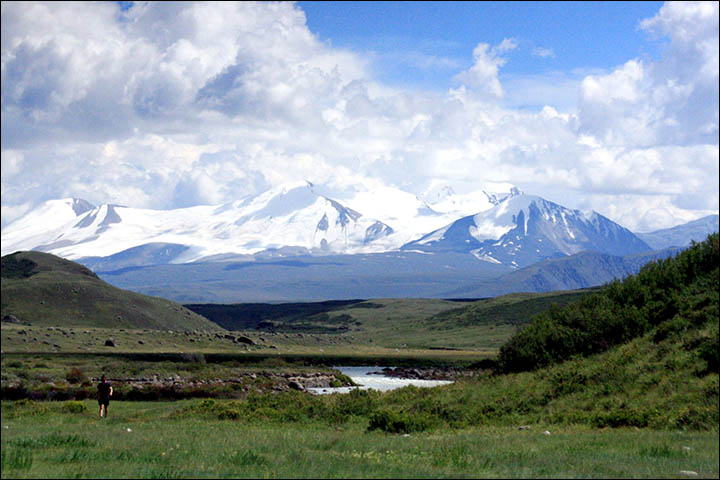 ---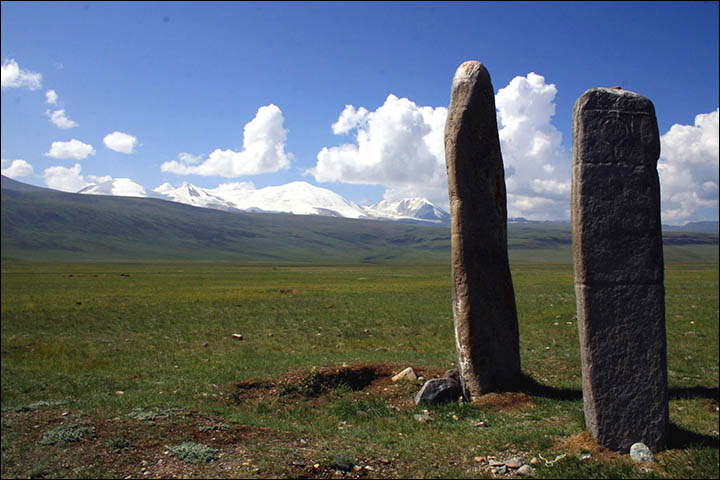 Ukok plateau, Altai. Pictures: Elizaveta Manskova
Gazprom earlier insisted that modern methods mean the damage to the environment will be minimal. But Ms Manskova said: 'Don't buy this blah-blah about modern technologies. There is only enhanced greed.'
She added: 'All the news about the gas pipe miss one very important details, which is why the Kremlin needs it so badly. They have been going about it for more than ten years, but could not get the sly dragon to agree on price. And now they seem to be ready to do it for nothing. The reason is very simple'.
She claims it is to do with the current world situation, allowing Russia to survive without selling gas to Europe.
The Altai pipe 'would allow easily shut a pipe to Europe if needed, and forward a gas stream to China. This is the reason, this is why they are ready to sell and betray one of the best places on earth, where they themselves have land plots and residences'.
Pictures she posted on her blog from three years ago showed the markings for the prospective pipeline. At the time 'the project was frozen, and hope was still alive'.
She called for a media focus on the project and its ecological impact.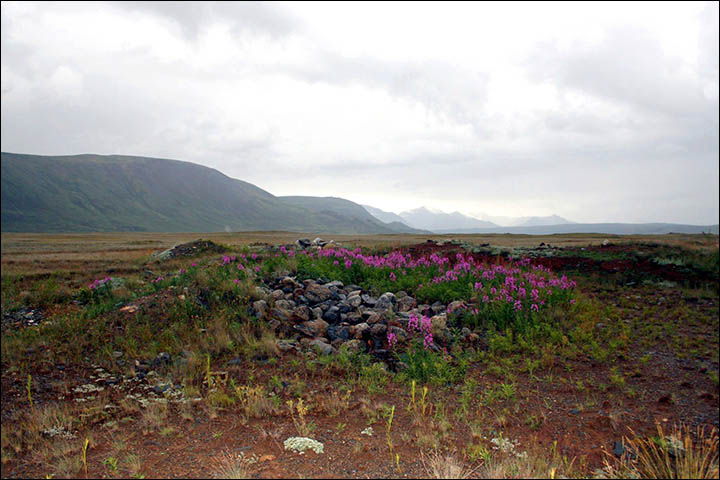 Ak-Alakha burial mound where the so-called Ukok Princess was found by archaeologist Natalya Polosmak. Picture: Elizaveta Manskova
---
The deal was ratified as Vladimir Putin visited Beijing for the APEC summit. It follows the May agreement between Gazprom and CNPC on a $400 billion deal to supply 38 billion cubic meters of gas per year to north-east China via the Power of Siberia pipeline.
Erica Downs, senior analyst at Eurasia Group, was quoted by the Dow Jones newswire saying: 'The deal has been viewed as the lynchpin of Russia's Asia energy strategy as it is the first deal that would actually tap into traditionally western-bound gas assets to feed Chinese demand.'
She put the cost at around $10 billion, with a three year construction period. Other sources suggest it will take much longer. 'The signing of energy agreements between China and Russia is a win-win situation for both countries,' said Zhou Dadi, vice director of the China Energy Research Society.
'We're putting ambitious goals before us, and are sure they will be fulfilled,' said Gazprom's chief executive, Aleksei Miller.
Chinese president Xi Jinping said: 'We have lately enhanced our strategic management and planning in bilateral relations; we hold frequent meetings and take good care of the evergreen tree of Chinese-Russian friendship.
'Autumn is harvest time and a time for new achievements. Our course towards strengthening overall partnership and strategic cooperation has the full support of the people of China and Russia, meets their expectations and complies with the spirit of the times.
'Whatever changes occur on the world arena, we will consider enhancing our cooperation as a priority area in our foreign policy, and we will strengthen mutual political trust and expand mutually beneficial cooperation in all areas.'
President Putin replied: 'We have done a great deal to develop Russian-Chinese strategic relations. I would like to stress that they are expanding in practically every area. This equally applies to our political relations, our defence and military technology cooperation, and the economy'.