Amur leopardess Umka and her two cubs. Picture here and below: Land of Leopard
A total of 16 Amur Leopard cubs have been photographed by camera traps in a national park dedicated to the survival of the rarest big cat on the planet. The species is officially 'critically endangered', but these images show genuine new hope for the species.
The number of cubs is three times as many as were spotted in 2014, and indicates the success of a Kremlin-driven campaign to save an animal even after its survival seemed forlorn.
The new cubs are from eight females including three born this year to a leopard named Queen Borte - after the famously fertile first wife of Genghis Khan - by Hollywood action hero Steven Seagal.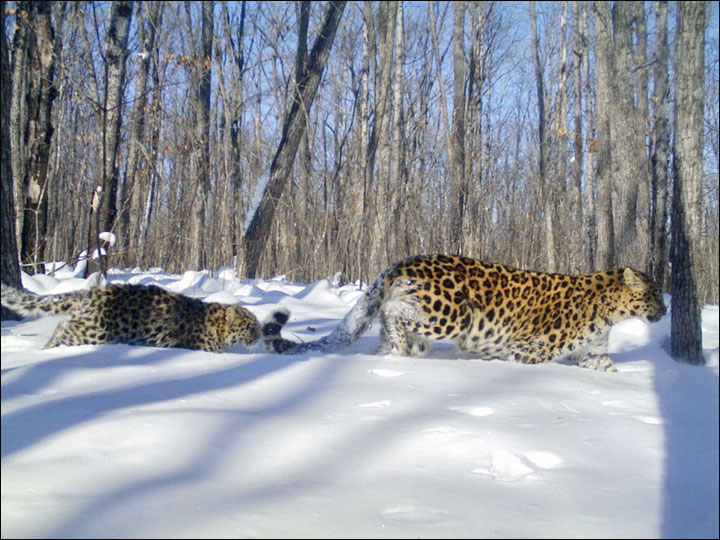 ---
---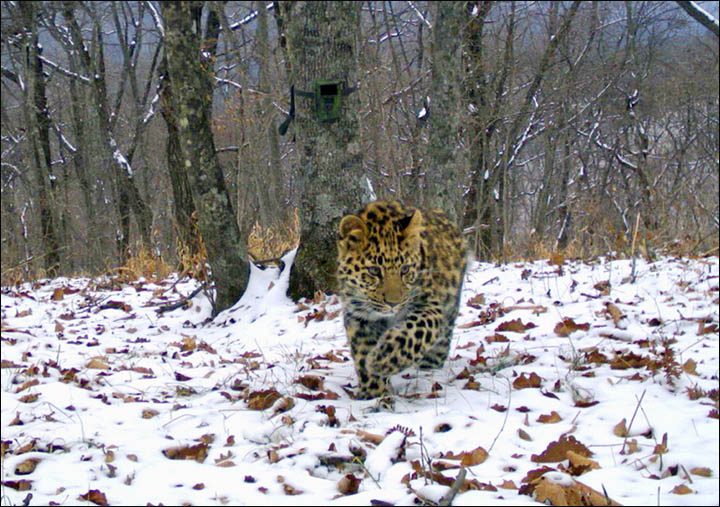 Leopardess Aleksa and her two cubs. Cub od leopardess Leo 63F.
Another mother also had three cubs in the Land of the Leopard National Park in Russia's Far East. Experts say all the cubs have a 'healthy appearance'.
In March, Kremlin chief of staff Sergei Ivanov announced there are now 80 Amur leopards in the wild, compared with just 30 a few years ago. Numbers of the leopards were denuded over many decades by hunting and poaching.
The return of the leopards poses new problems in their native regions, notably a rising number of attacks on livestock. A novel solution has been found with a scheme to compensate farmers who do not shoot leopards and tigers that attack their livestock.
'One of the largest Russian insurance companies has volunteered to insure the damage caused by leopards and tigers,' said Ivanov. 'The maximum insurance amounts to up to two million roubles.'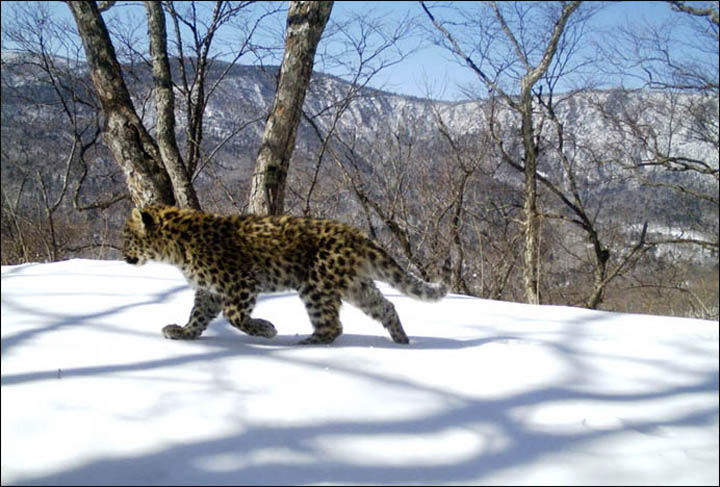 ---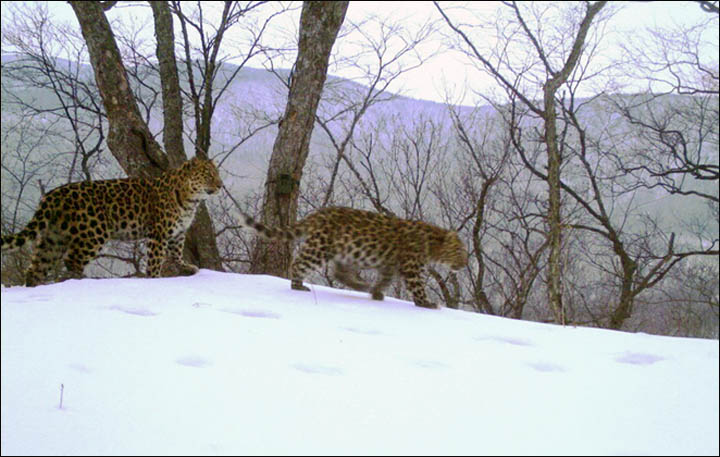 ---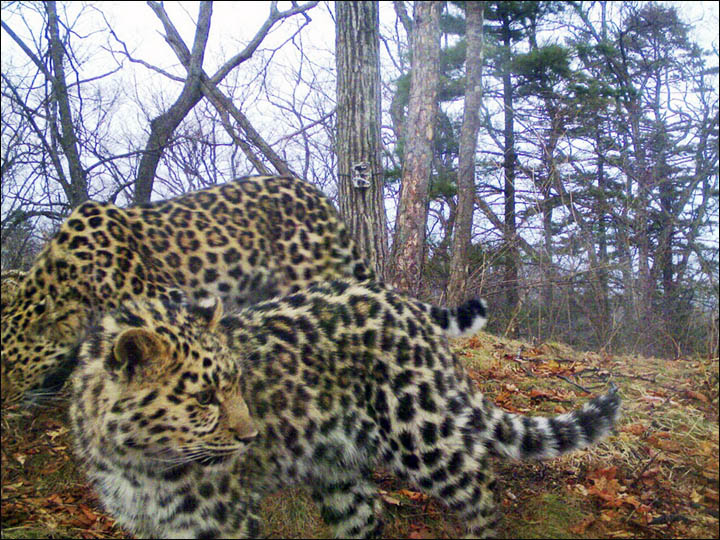 Cubs of Seagal's leopardess Queen Borte. Leopardess Leo 38F with her cub.
Last June, a leopard attacked a two month old calf grazing on a privately-owned farm in Primorye region. On this occasion, Russian deputy premier Yuri Trutnev paid the farmer 70 bags of oats as compensation.
This led to an idea taken up by SOGAZ insurance company of compensation for farmers to protect the rare leopards from revenge attacks by farmers. The insurance scheme is a 'correct' and 'civilised solution', he said.
'We can say that our animals are becoming less exposed to dangers coming from humans. In these conditions, our cats are reproducing very well.'