The company said its actions had 'prevented' oil reaching the main river. Picture: Andrey Seleznyov
A rupture in a key pipeline led to oil pouring into Ob floodwater with the polluted area now put at more than ten hectares. Pictures showed the scale of the damage in an area close to the city of 123,000 people in the Khanty-Mansi Autonomous Region.
The Ob was anyway flooded when the spill occurred on 23 June and the key damage is to an area already underwater.
The pipeline is run by RN-Yuganskneftegas Ltd, part of the Rosneft energy giant, which said on Monday it 'engaged all the necessary measures to eliminate the spill of oil-containing liquid'.
The company said its actions had 'prevented' oil reaching the main river, the seventh longest in the world. Despite this, it is clear a significant quantity of oil spilled into the Ob's floodwater, and among the pictures is a domestic tap flowing with blackened water.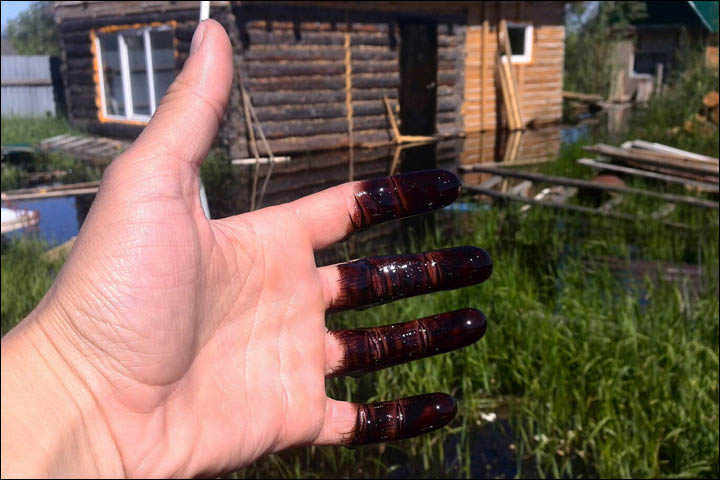 ---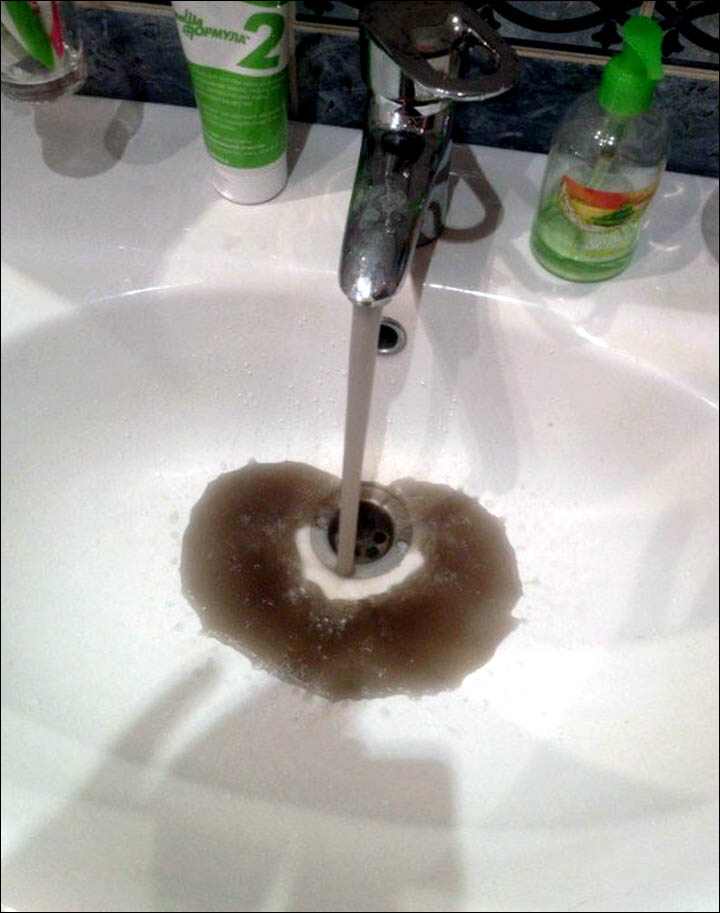 ---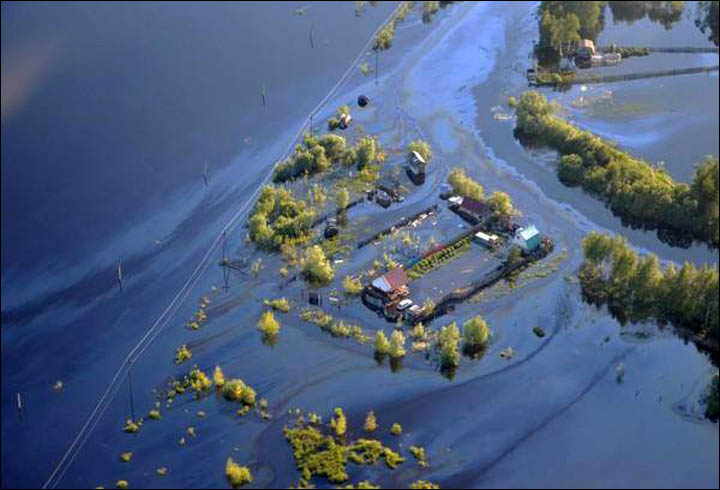 ---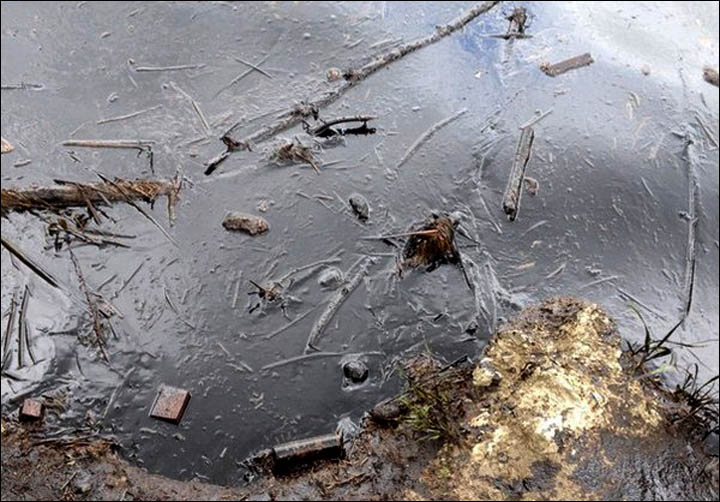 ---

Oil spill causes 'ecological disaster' close to Nefteyugansk city. Pictures here and below: Andrey Seleznyov, Znak.com
---
The pipeline 'failure' was close to the village of Singapay, in the suburbs of Nefteyugansk. The oil is from the Ust-Balykskiy field in western Siberia. The pipeline has been stopped as emergency workers deal with the spill, with 1,100 metres of booms installed to prevent the oil spreading.
A company statement said it was taking 'every necessary measure to minimise the environmental damage.
'About 60 employees are involved in works to eliminate the consequences of the accident, in addition to six boats and five sets of oil gathering equipment.'
However, one local blogger claimed the company was slow to fix the problem adding that Rosneft was 'shrugging its shoulders and doesn't want publicity'.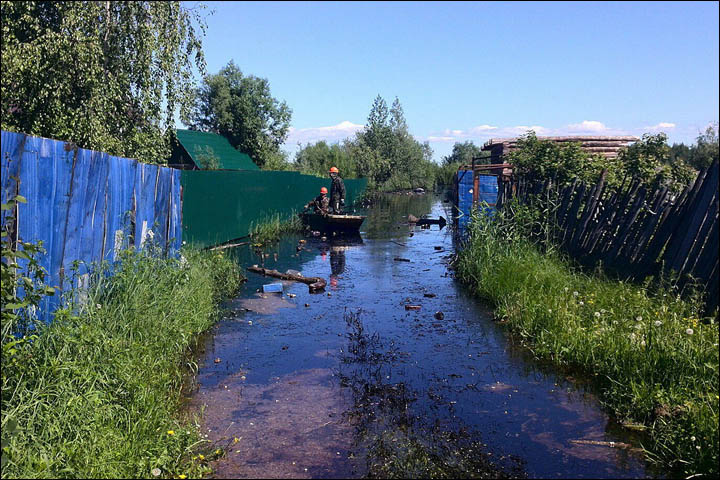 ---