The Altai Region authorities protect Svetloe Lake as a part of the Swans' State Wildlife Preserve, which also acts as a big resting zone for hunting birds and animals during the hunting period. Picture here, and all images below: Alexey Ebel
Most of the swans fly much further south in search of a less harsh climate, but as the pictures show, February finds this stunning spot teeming with activity.
Its real name Svetloe Lake but to many locals it is known, not surprisingly, as Swan Lake. The nearby village is called Urozhainoe, which means 'Prolific'.
The only other place in Russia where the swans come for winter is in the Anadyr district of Chukotka, which is the extreme east of Russia.
Svetloe lake is fed by many warm springs that keep the water always above zero. Even when the air goes down to minus 40C, the water in the lake stays at around plus 5C or 6C. Locals say the first swans appeared here in 1967, and only 15 birds were recorded then. Now they number 350 annually, with the numbers rising each year.
The Siberian Times thanks Alexey Ebel, who provided us with these fantastic pictures.
Alexey, 46, is an acclaimed Russian wildlife photographer, based in the Altai region of Southern Siberia. By training Alexey is a professional biologist; seeing ornithology as a 'serious hobby', he collaborates with several scientific magazines and also writes a blog to share his knowledge of Altai's magnificent nature.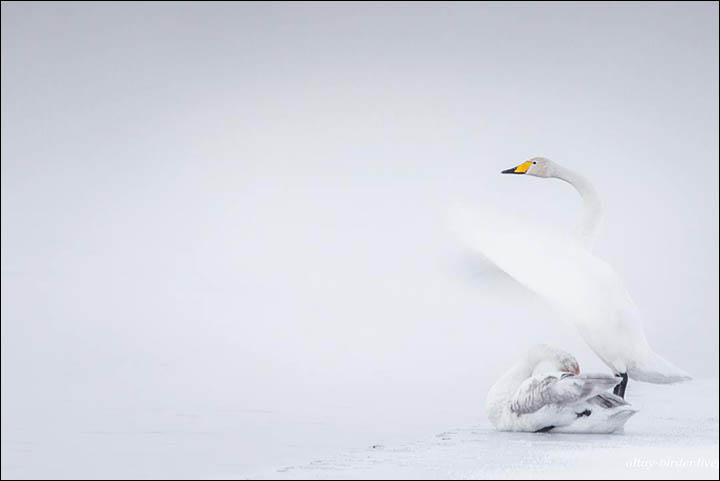 ---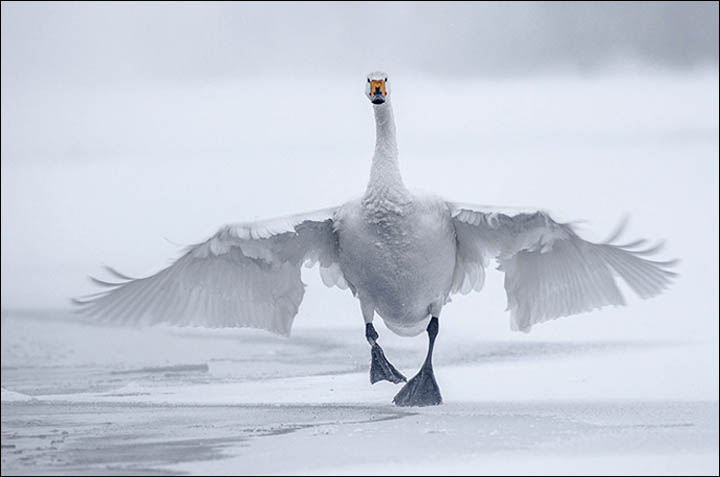 ---
---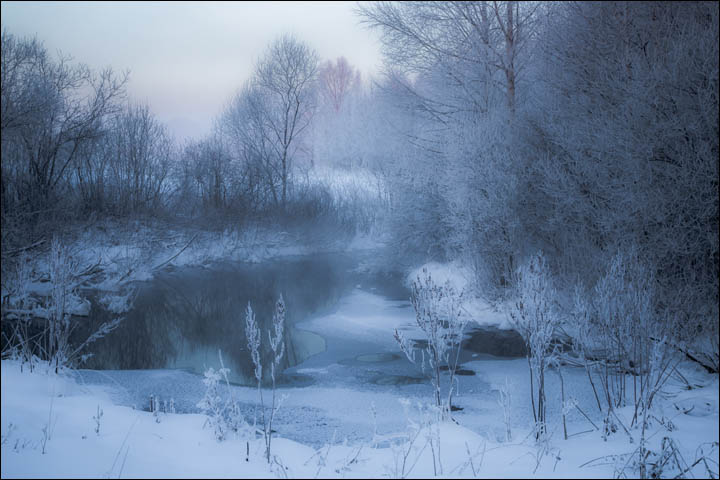 ---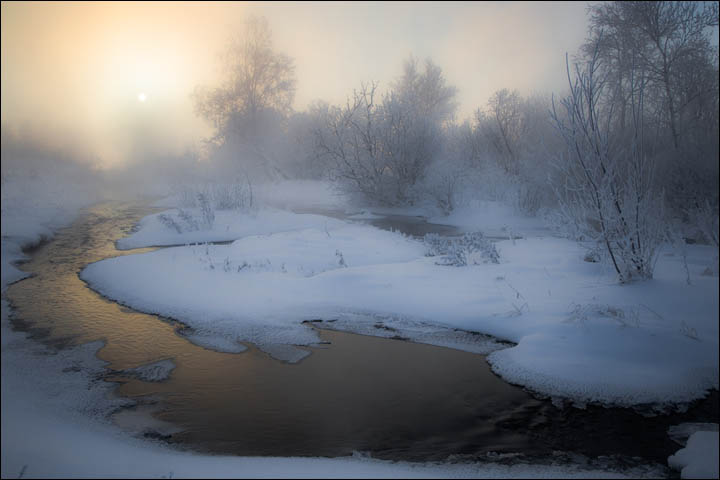 ---
---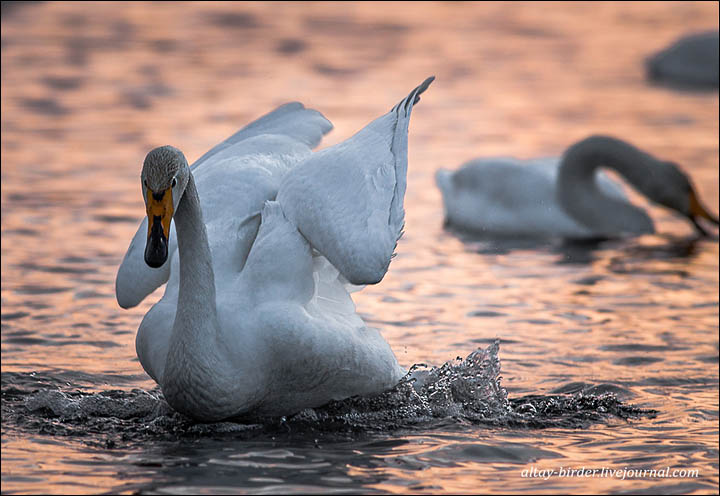 ---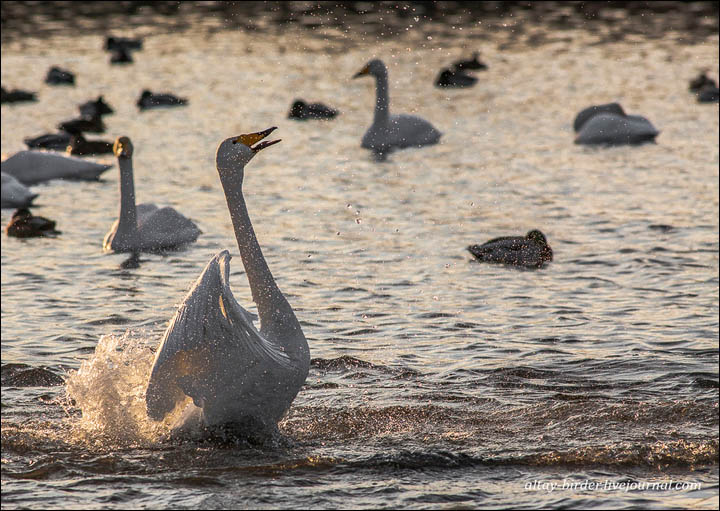 ---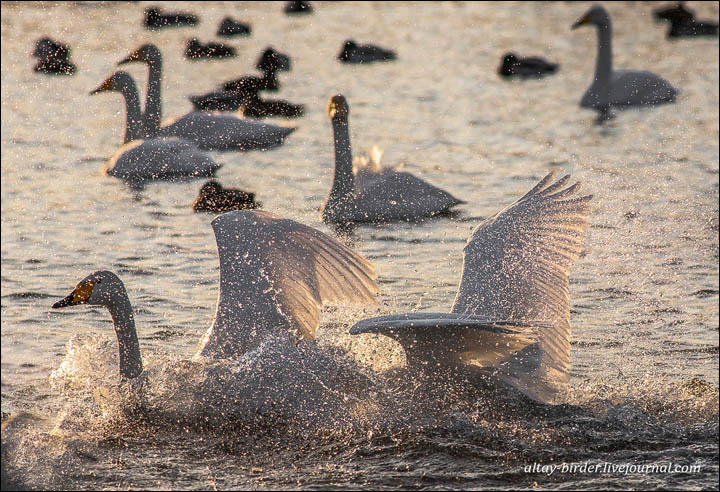 ---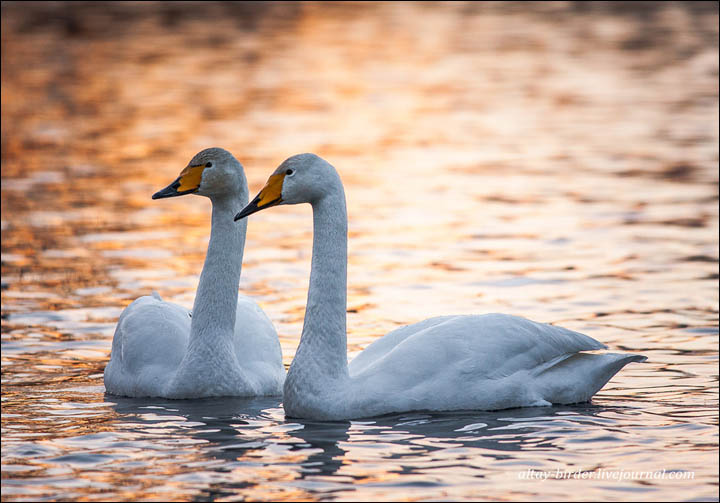 ---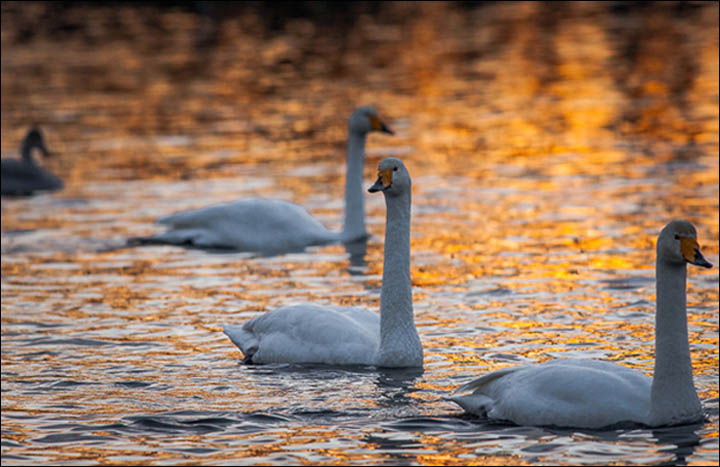 ---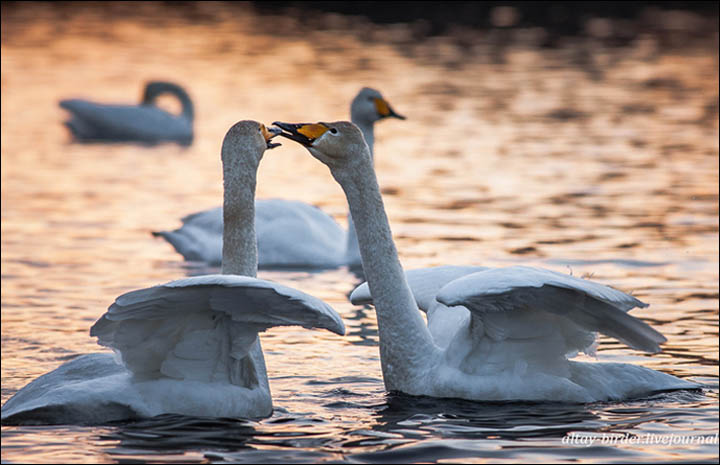 ---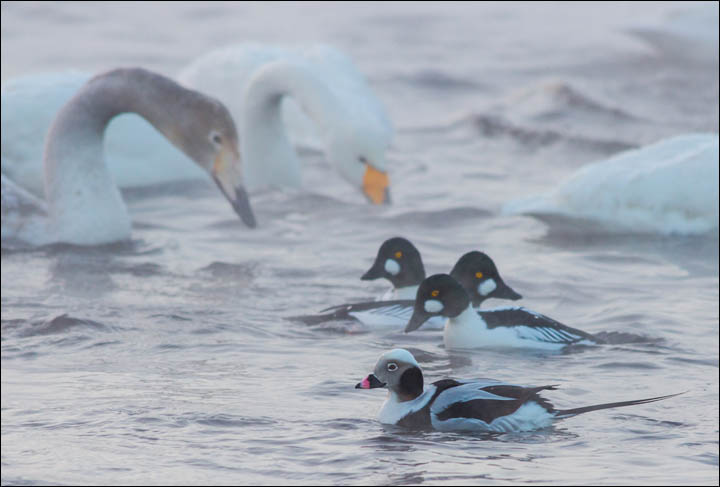 ---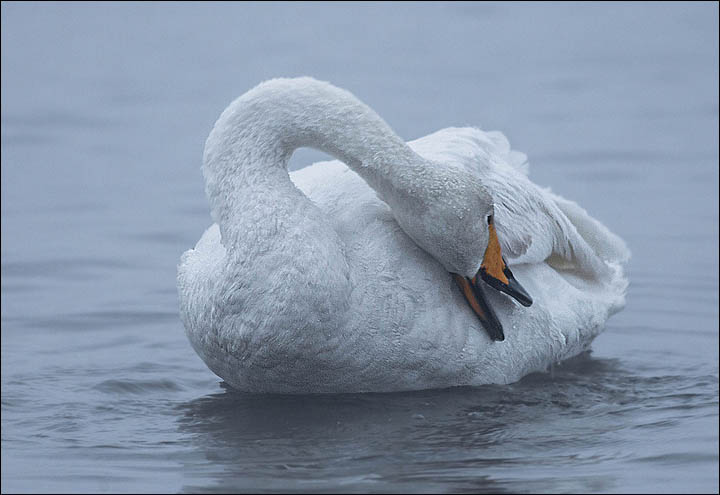 ---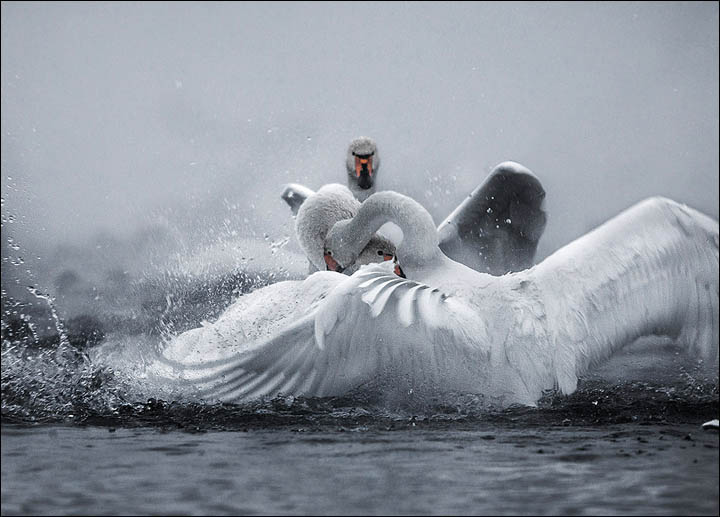 ---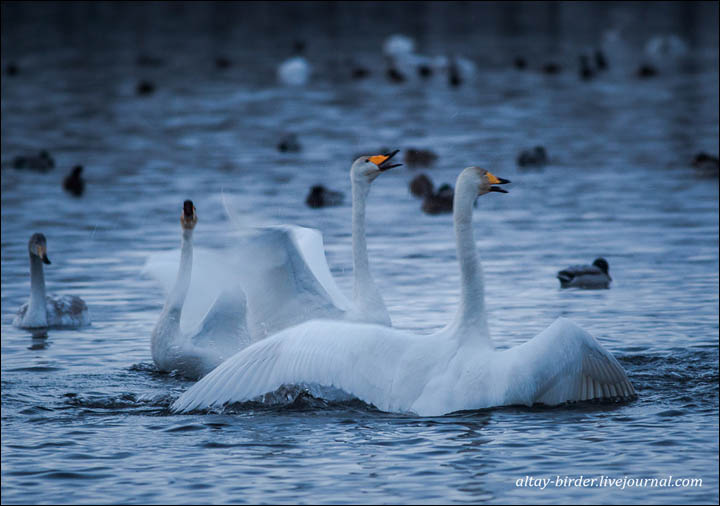 ---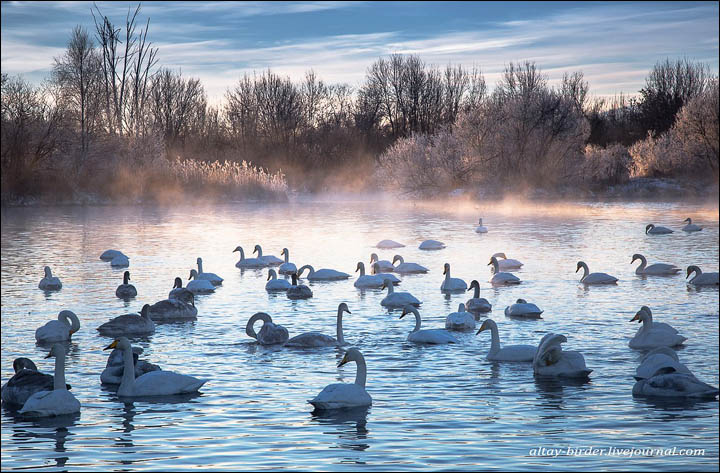 ---