Artem the raccoon is busy washing. Picture: Krasnoyarsk Zoo
The animals were set to work in a competition at Krasnoyarsk Zoo on 9 August as they celebrated Raccoon Day.
Artem, the male raccoon, was full of determination to complete the task, but in the end was disqualified for eating the buttons of the clothes. Masha somehow knew this was women's work and constantly harassed him to get him out of the washbowl.
She relentlessly bit his ears. Stoicly, Artem applied himself trying to ignore the attack. He managed to grab a small rag from the washbowl and went to rinse it in an empty pool. But after trying to eat the buttons he was removed from the washing contest and taken to his cage.
This left a triumphant washa-raccoon Masha to continue on her own.
She added water, sand and pebbles to help the cleaning process.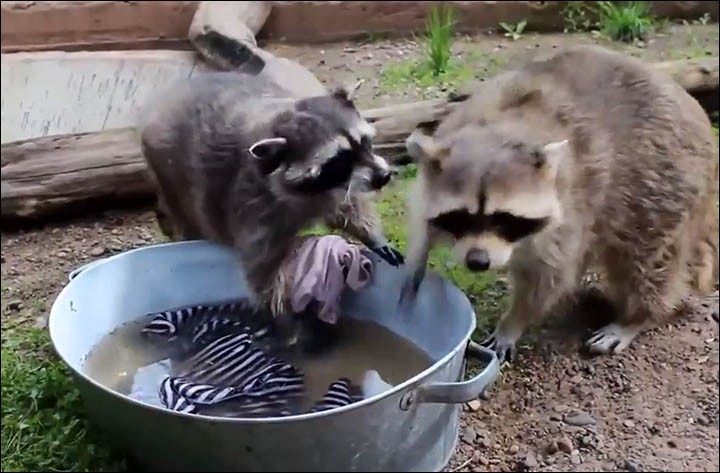 ---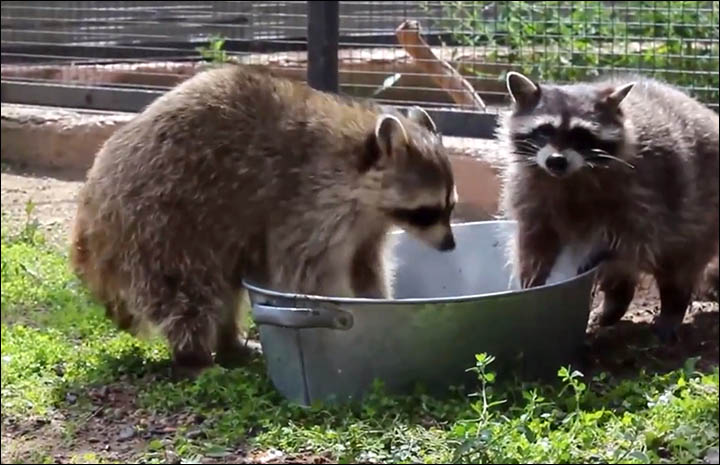 ---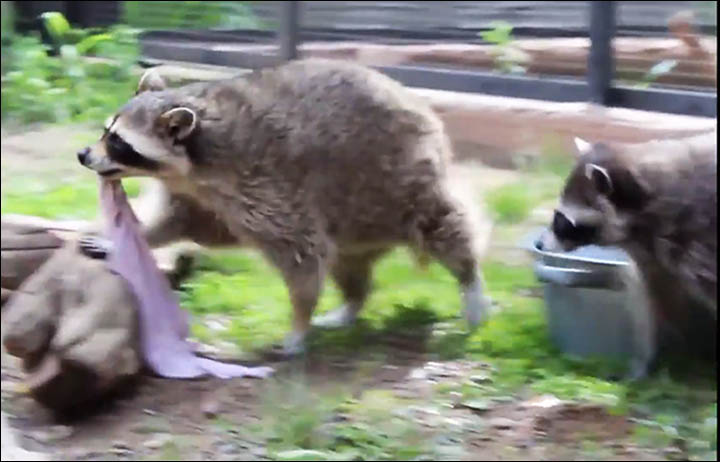 ---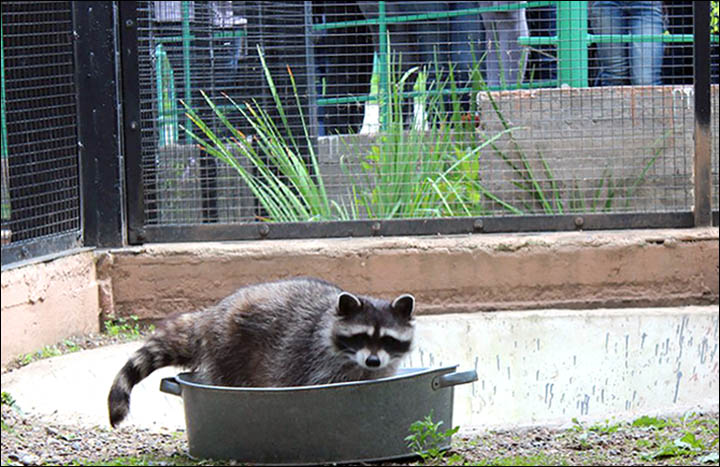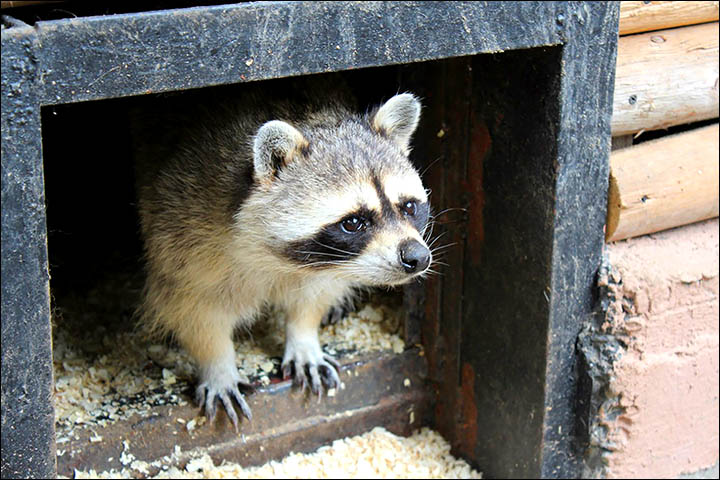 ---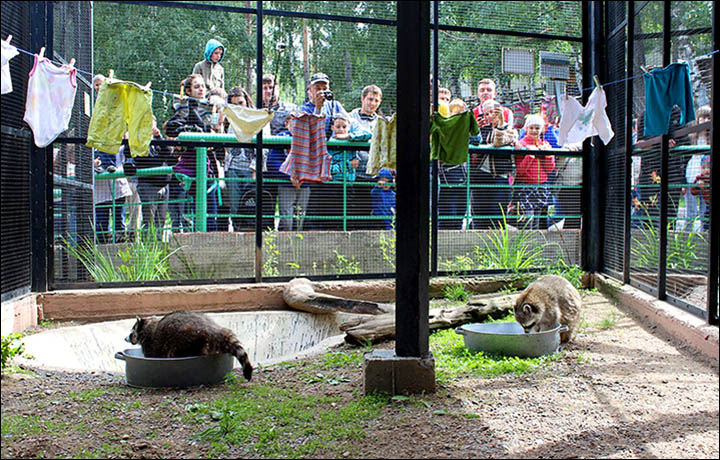 ---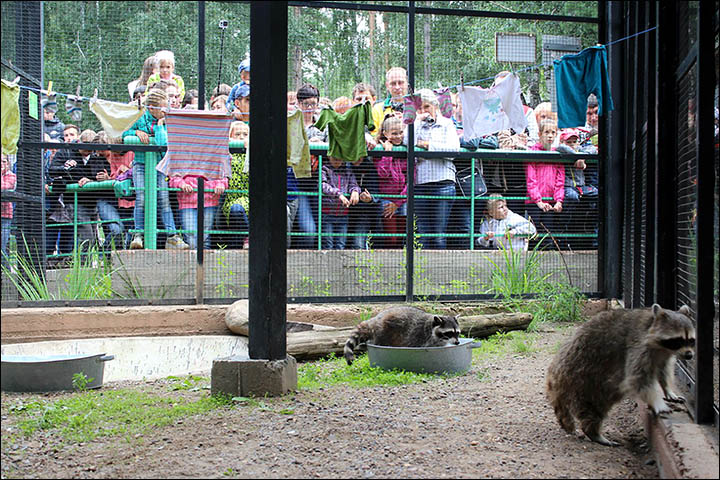 ---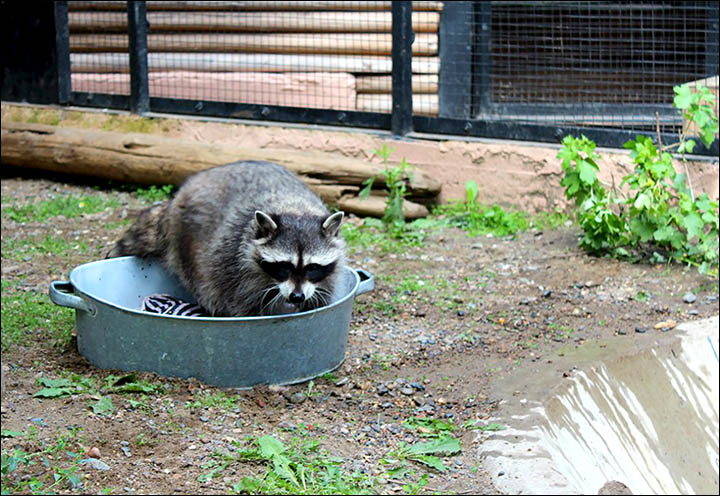 ---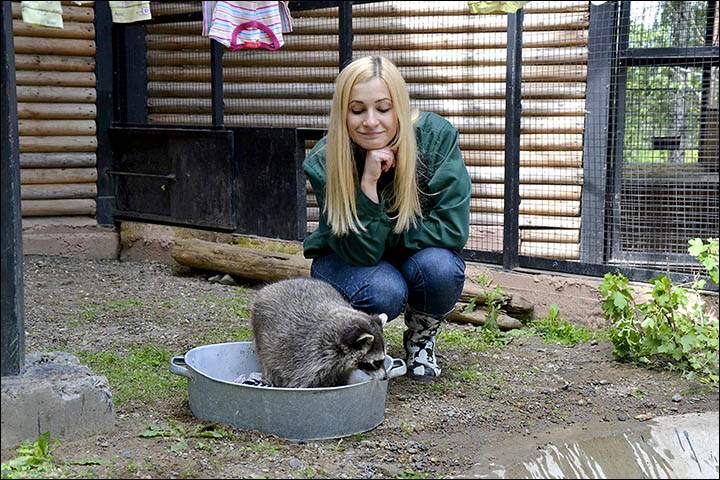 Raccoons are known for washing food but look what happens when they scrub clothes! Pictures: Krasnoyarsk Zoo
Raccoon keeper Ekaterina Mikhailiva explained: 'Raccoons in their natural environment rinse in water everything that comes into their paws.
'In the zoo they wash in the bowl even cottage cheese and buckwheat, so we decided to hold a little competition between our Masha and Artem'.