The happiest in Siberia - Michelle, teacher of English from UK with her Russian friend Katia, right. Picture: The Siberian Times
Grozny, the capital of Chechnya, wins as the happiest in the Russian Federation following huge redevelopment and investment in the wake of two debilitating civil wars since the end of Soviet times.
But in second place comes Tyumen - dubbed the Dallas of Russia in Western Siberia.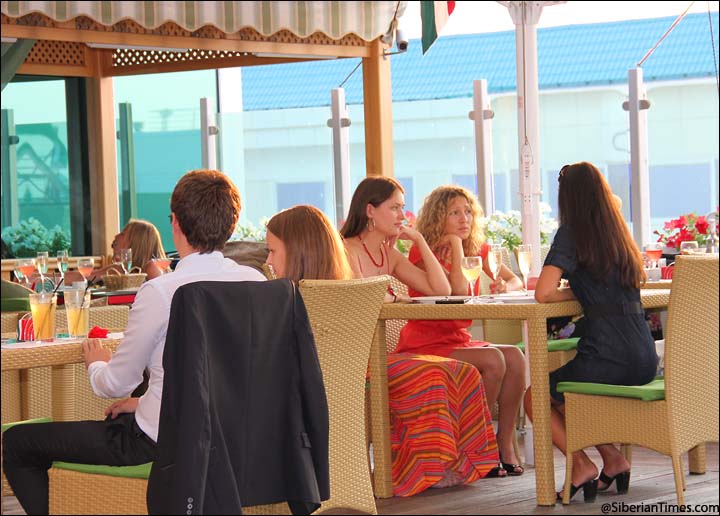 ---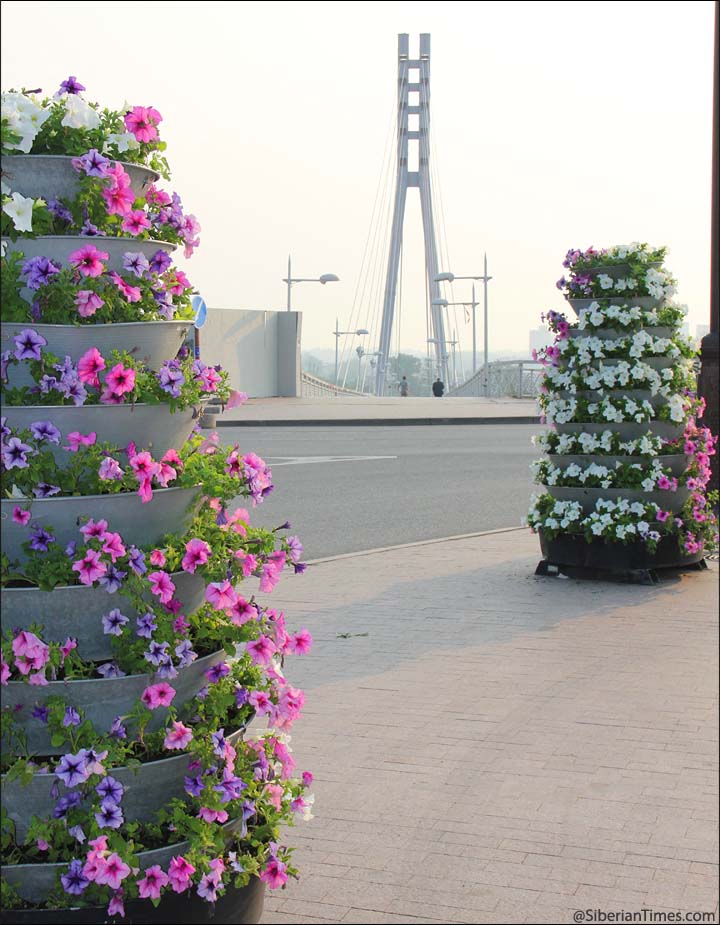 ---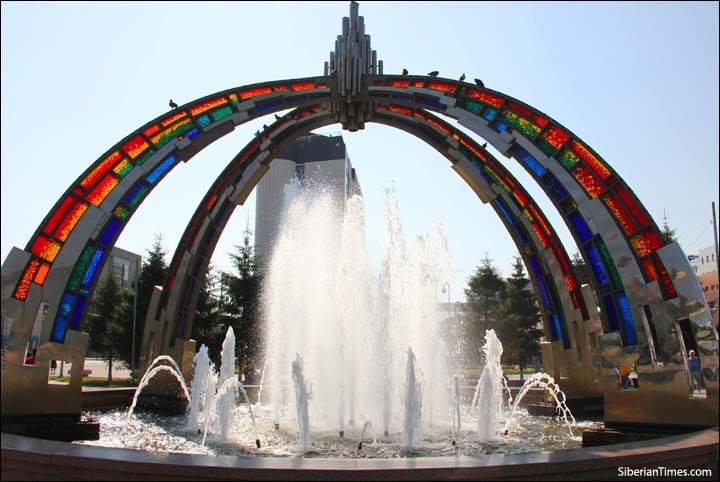 Tyumen, pictured, came top of the list of Siberia's happiest cities. Pictures: The Siberian Times
And 'black gold' is clearly a key factor in making people happy in this part of the world: the other two Siberian places in the top ten are Surgut, in fourth place, and Nizhnevartovsk, in seventh.
Such oil cities have higher average salaries than elsewhere in the country, and are seen as more prosperous.
Another four cities are ahead of capital Moscow (which scores a fairly lowly 52nd place) in the happiness stakes, according to the snapshot by pollster NewsEffector and research fund Russian Regions.
They are Novosibirsk (13th), Omsk (30th), Khabarovsk (35th), and Angarsk (42nd).
The poll asked 26,900 people from 100 Russian cities about their personal happiness, safety, and satisfaction with the development of their respective cities.
Siberian cities where life did not rate as good were Ulan-Ude (55th), Norilsk (57th), Yakutsk (70th) and Tomsk (73rd).
Vladivostok, which this month hosts the major international APEC Summit, rated 74th in the happiness league table, despite the biggest investment into its infrastructure of probably any Russian city.
Below Vladivostok came Blagoveshchensk (76th), Irkutsk (81st), Petropavlovsk-Kamchatsky (84th), Novokuznetsk (94th), Bratsk (98th), Yuzhno-Sakhalinsk (99th) and Chita (100th).
Some cities are not mentioned at all - were they too happy or miserable to ask?