Some people eat charcoal to lose weight but Elena Salnikova gained coal after going on a diet that saw her shrink from her 112.9 kilogram size. Kemerovo region governor Aman Tuleyev promised free coal to successful dieters, and Elena recently won her rewards with a delivery of free coal.
He told a TV chat show: 'We will pay for losing weight - in coal.' The black stuff is the region's symbol: Kemerovo produces 59 percent of Russia's coal output.
Elena, 43, a resident of Beryozovsky, decided to lose weight on 29 July 2015. 'The numbers on the scale showed 112.9 kilograms,' she recalled. 'For many years I struggled with my weight and on this day I decided 'enough is enough'.
'I always loved to eat, but gained most of my weight during my first pregnancy in 1991. When I came to the maternity centre for the first time, I weighed 81 kilograms, and by the end of pregnancy I was 140 kilos. I was not just not told what I can eat and what I cannot. I drank three litres of milk daily, cooked 'a bucket' of buns. I thought this was the normal food.'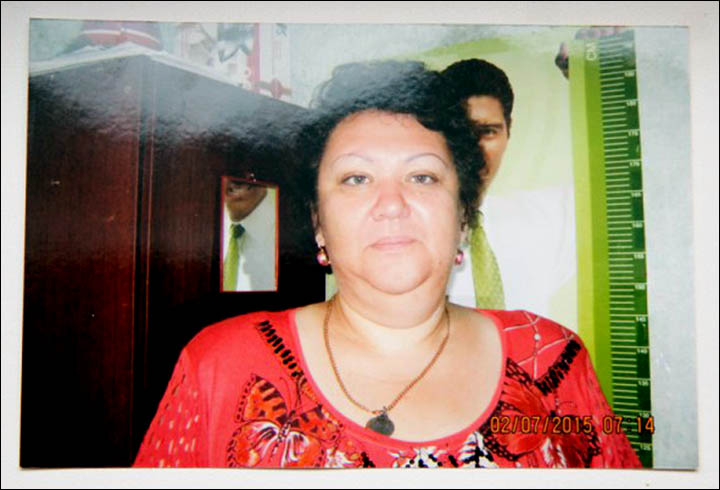 ---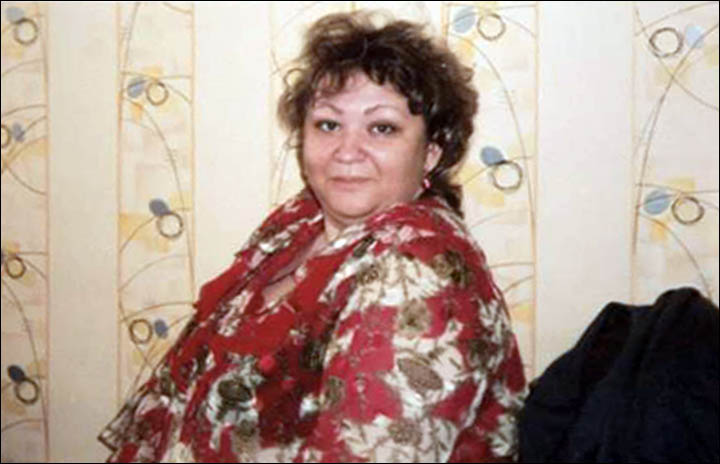 ---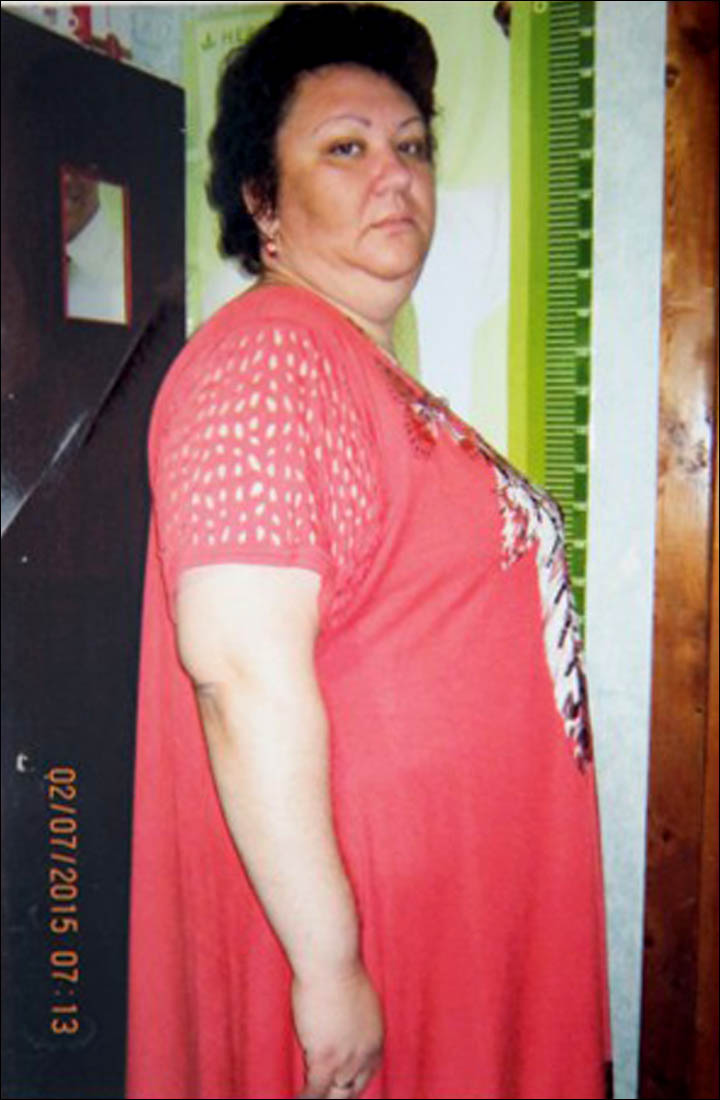 She had a second pregnancy but her weight climbed. Then in July she made the decision to diet, and stick to it.
'The most important motivation for me was my health, because I've been working as a nurse for 25 years. I am now the chief nurse in the department of anaesthesiology and critical care medicine in the central city hospital of Berezovsky. I wanted to feel good again.'
It wasn't easy. 'I had to give up fried potatoes, French fries, and I can now only eat boiled potatoes. Sometimes I eat a small portion of my favourite lard, but then have to work a lot on the exercise bike.
'I have a few food rules. Firstly, I eat meals 5-6 times a day, and secondly, drink plenty of clean water. Also, I never eat alone, because during the conversation you eat less. But the most important rule - you need to eat food with pleasure.
'It was not hard for me to refuse from my favourite unhealthy foods, because for each of them I could find an alternative. Half of pan of fried potatoes can be replaced with a chicken.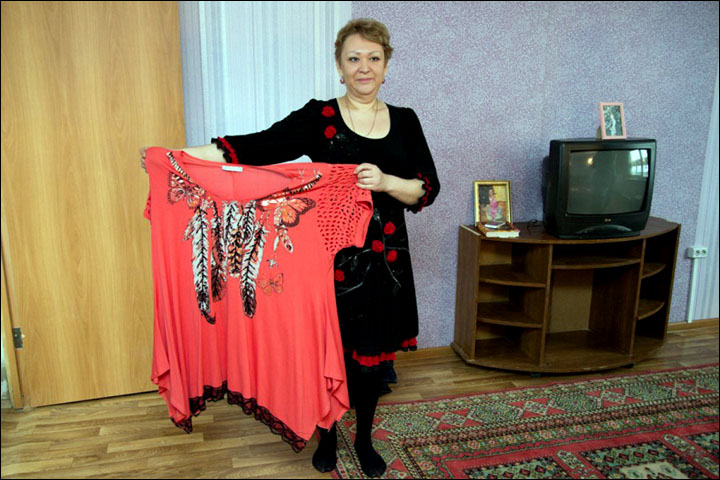 ---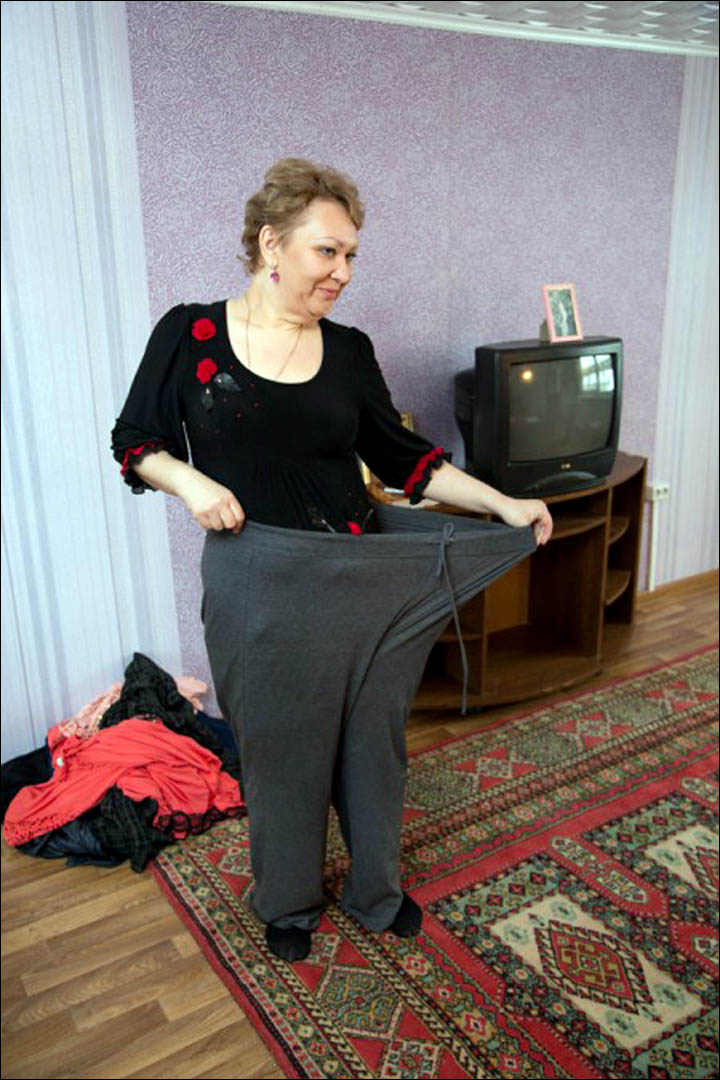 'In the past I have tried all the fancy diets, but nothing helped. This time, I developed a system of eating based on my work schedule. Now bring the containers with food on my working place and always have a bottle of water.
'I prefer local, Kuzbass products, vegetables and greens that grow in the garden - radishes, carrots, really love cabbage. But my husband has a sweet tooth, buys cakes, and brings pastries home, and I'm suffering.'
She said: 'My first breakfast I have at 6:30 and it is a glass of water, and 20 minutes later another half a glass of warm water. Then I cook porridge or oatmeal in water, with no sugar, but with our raspberries from the garden. I drink a cup of tea.
'As a snack before lunch I eat a homemade cottage cheese casserole. For lunch I have, for example, fish with cabbage. At 16:00 - chicken breast and a salad, with fresh cucumber, green radish, onion and a little sesame.
'The last meal I have at 19:00. I love light dinner, half a grapefruit or pomelos. If it is absolutely unbearable, then at night I drink a glass of kefir or yoghurt.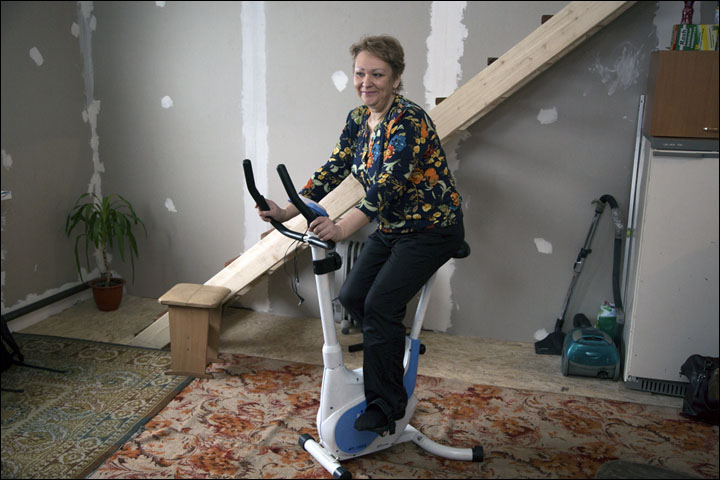 'I cannot give up the barbecue. So on New Year's Eve my parents promised to make it. Not so much changes in the festive meals. I will only give up mayonnaise, and replace the pork in salads and main course with chicken breast, that's all. With such a system of eating I live for five months and during that time lost almost 35 kilograms and 10 sizes.
'I am in sports and do all the exercises with pleasure. On Sundays all my family goes skiing, on Saturdays, you can meet us at the skating rink. Regularly I'm doing exercises and engaged on an exercise bike, and every day I schedule a brisk walk for 30 or 40 minutes.
'My colleagues now also came to work with the food containers. And we put the jogging track in the nursery. Although they still doubt in my success. They wait, when my skin will droop due to the large number of lost kilos. But as you can see, everything is in place.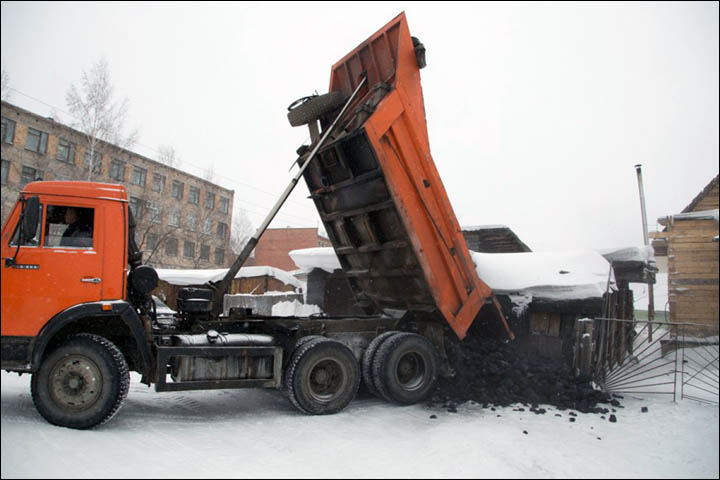 ---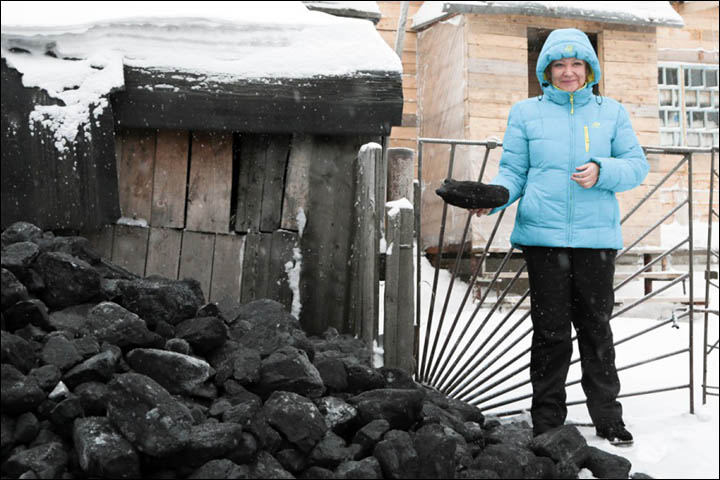 'I was blown away when I found out that I'd win free coal for my weight loss. We've learned about new action to support the people who have taken the path of a healthy lifestyle in November.
'I am a modest person, but my boss sent an application to the local administration in my name. He said that people need to see the examples of how important it is to change ourselves for the better.'
The five tons of coal from Chernigovets pit came as a welcome New Year present for Elena, and gives her the incentive to reduce her size still further, aiming to get down to 70 kilograms. 'That's my ultimate goal,' she said.