Cold is hot in Siberia - it's official! Picture: Guinness Book of World Records
'The largest swimwear parade on skis consisted of 500 participants and was achieved by Sugarelle Ltd (Russia) in Sheregesh, Russia, on 20 April 2013,' says the new listing on the official site of Guinness World Records.
Alexey Kamerzanov, an organiser, said: 'Dear friends! Congratulations to all participants in the record! We are in the Guinness Book of Records. We did it;-) The official celebration will take place in conjunction with the opening of the season in November of 2013'.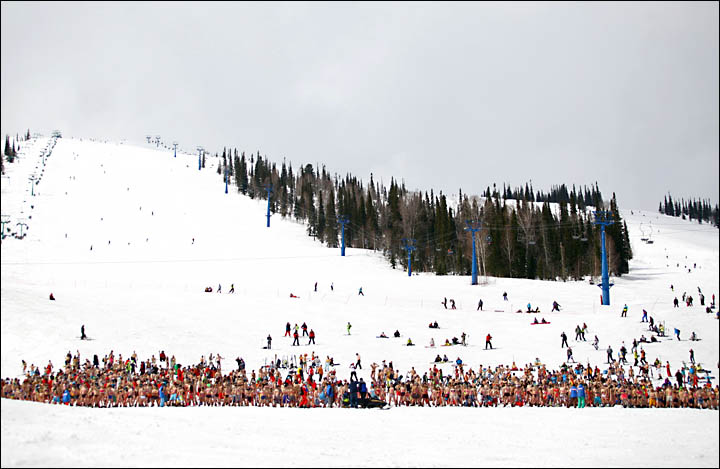 ---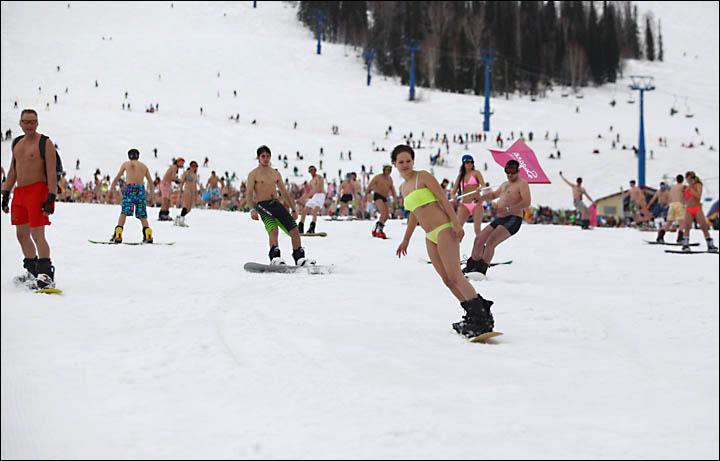 ---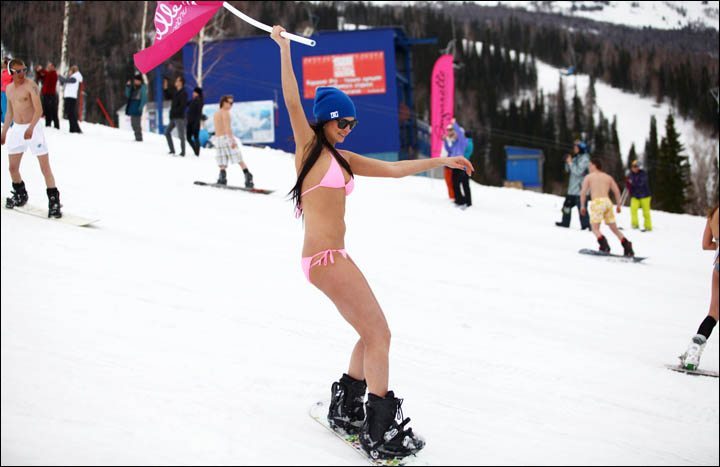 ---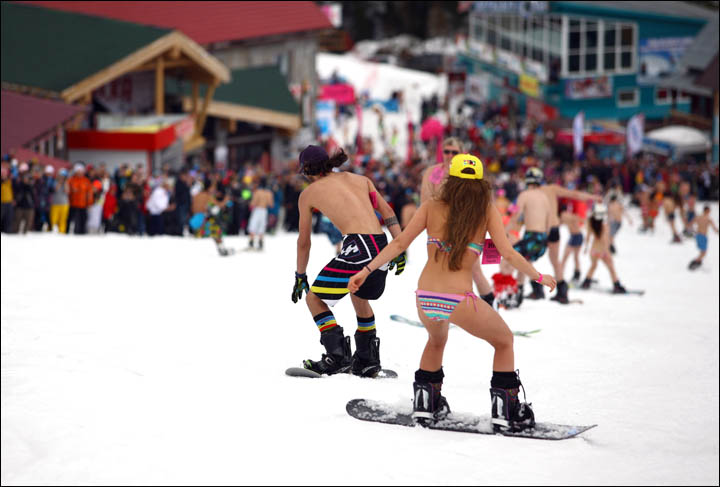 Organisers expected 400 at the most - in fact 700 arrived on the piste to make the record attempt. Pictures: Maksim Kiselev, Gazeta Kemerovo newspaper, a42.ru
Kamerzanov didn't say if this would again feature bikinis but Sheregesh is making a name for itself in showing that the outside world's image of Siberian winter as a fun-free struggle for survival is not always true.
'The sun was like in Thailand, the snow like in Austria, and the party like Ibiza!,' said an official quoted by The Siberian Times when the record attempt was made.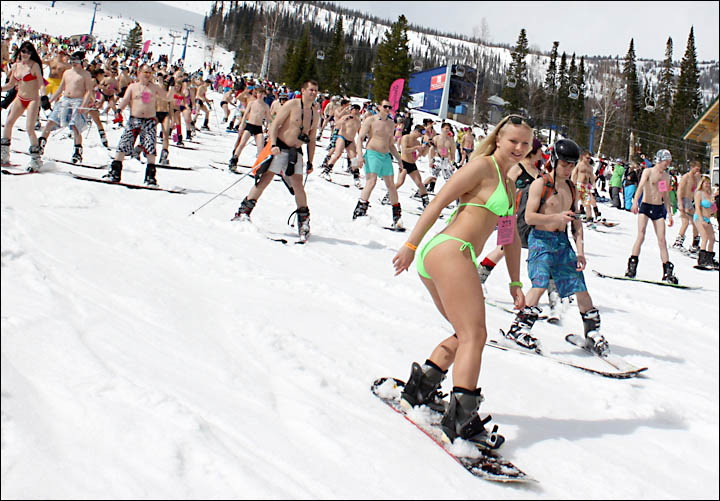 ---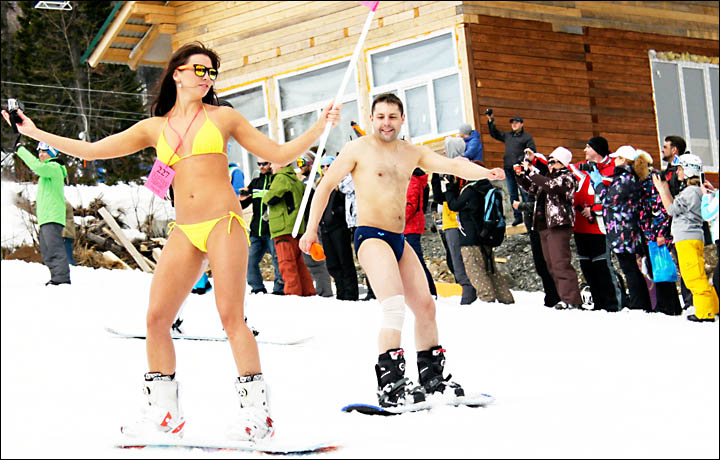 ---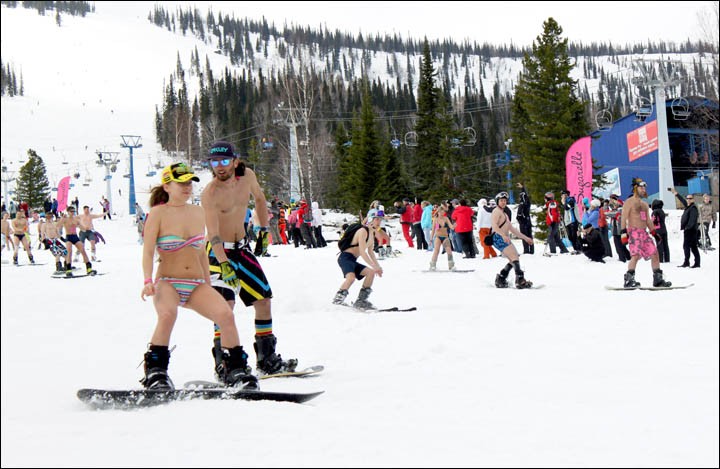 ---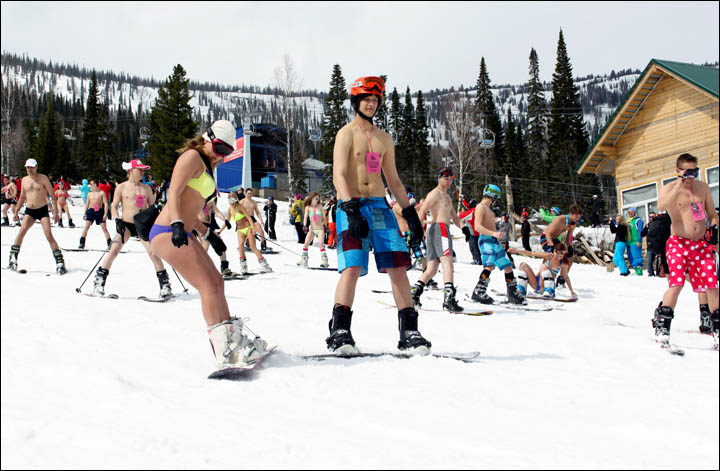 ---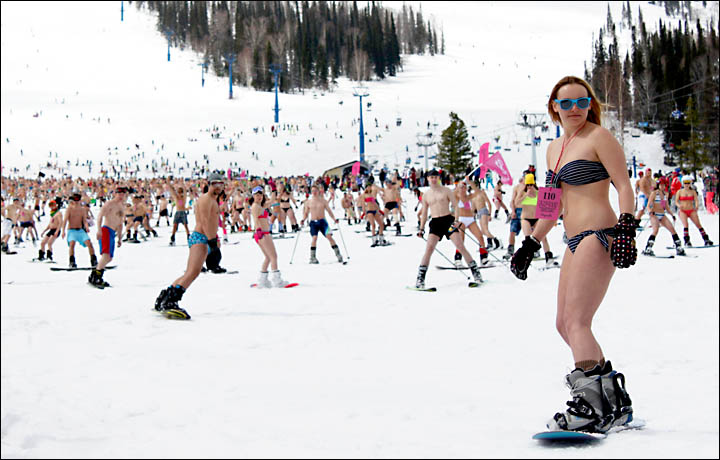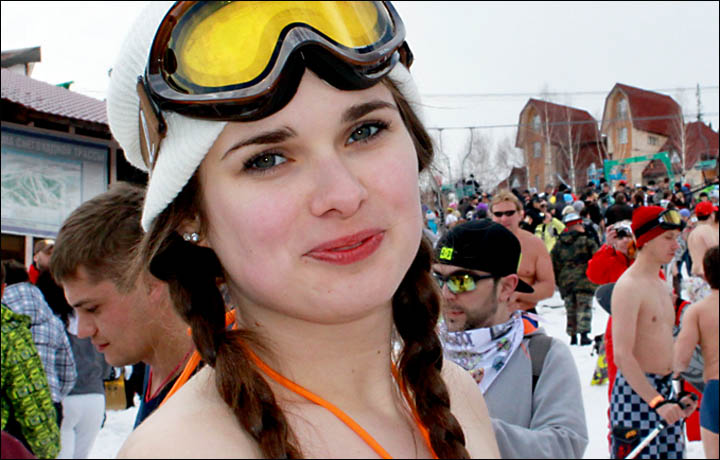 ---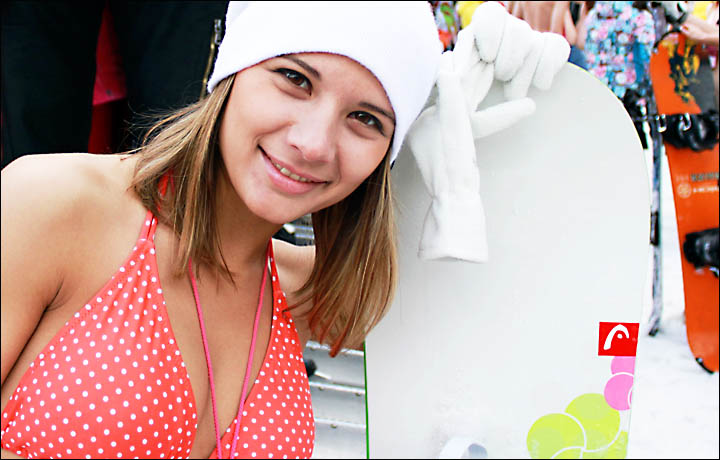 ---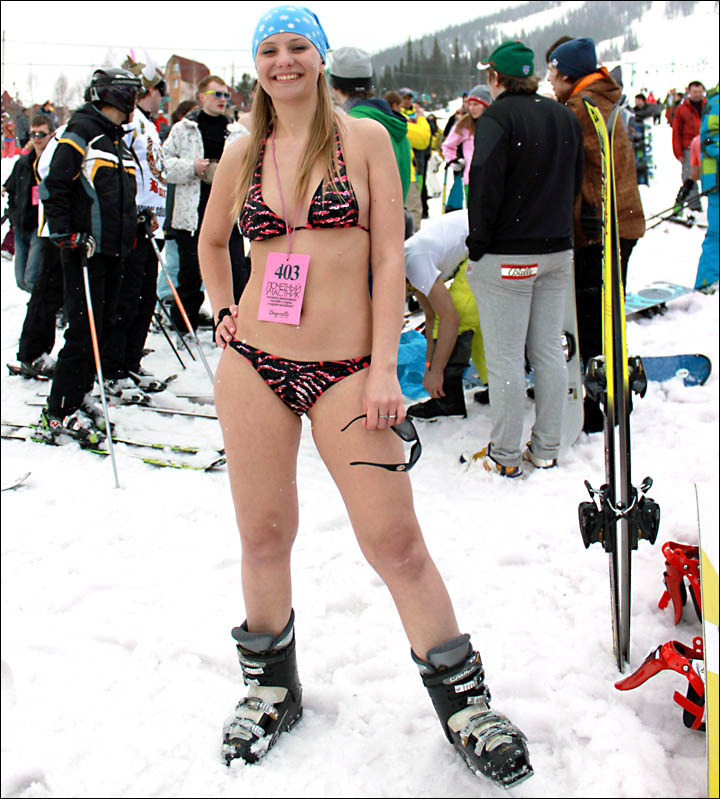 'The sun was like in Thailand, the snow like in Austria, and the party like in Ibiza!'. Pictures: Anna Liesowska
'The weather in Sheregesh in April is always very good', said businessman Kamerzanov, 35, at the time of the record bid.
'Here you have very bright sun and good snow cover, so you can both ski and sunbathe in the spring.
'Two years ago, it inspired us to film the video 'Verrry hot day in Sheregesh. The video has become very popular and gained millions of hits'.
In case you missed it, please watch it here.
As a result, organisers decided to stage the world's largest downhill ride in swimwear.