Altai region of Siberia, marked red on the map of Russia
Late on Monday there were fears of the first case from a second village in the district. Among the ten in hospital from Druzhba are two further confirmed anthrax cases, it is understood.
Five of those in Biysk hospital had contact with infected animals.
In all, 32 people are believed to have been exposed to the animals in the village, all of which are under medical supervision, say officials.
But there were reports on Monday that a man from the nearby village of Marushka has ben admitted to hospital in Biysk, showing anthrax symptoms.
'We have blood and tissue samples to analyse, but the kind of ulcers he's got all over his body let us believe that he is infected with anthrax,' said a source.
The original outbreak was centred on Druzhba, population 740, which has been largely sealed off to stop the spread of infection.
Until the report from the neighbouring village, officials seemed confident they had prevented a further spread. They also remain hopeful other villagers in Druzhba will survive.
'We have enough medicines and manpower to stop the anthrax. Now the main target is to look out for the first signs of it among the villagers, and react quickly,' said deputy governor of Altai Region, Daniil Bessarabov.
Criminal proceedings have been opened in connection with the violation of sanitary and epidemiological rules prior to the man's death. A state of emergency was introduced last weekend after the fatality.
The man became infected from a cow, but called for medical help only a week after contracting the deadly disease, it was claimed.
By then it was too late to rescue him, reported Interfax.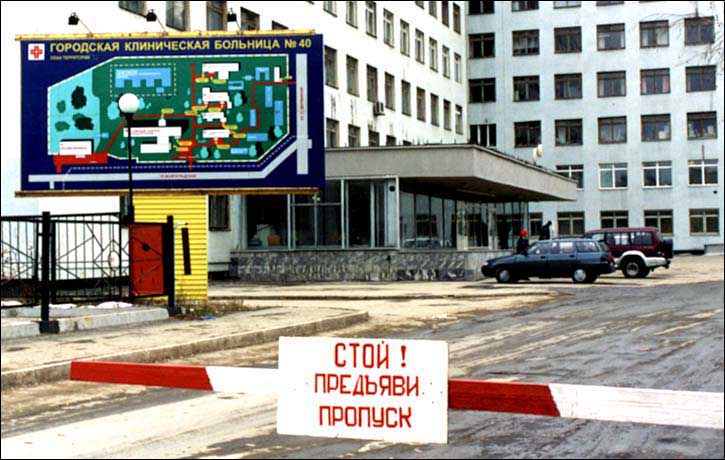 Ten hospitalised from Siberian village after outbreak of anthrax killed one; now fears of a spread.
Doctors in the village checked all citizens, while vets vaccinated animals in the area.
Stray animals were shot to prevent the virulent infection spreading.
Police also blocked all routes in and out of the village, allowing only for food supplies and medics to move freely.
Some 16,500 people live in the district hit by the outbreak.
The administrative capital Tselinnoye is 160km southeast of the nearest large city, Barnaul.
Anthrax is an acute disease caused by the bacterium Bacillus anthracis.
It affects humans and other animals but often can be treated if caught early enough; when spores are inhaled, ingested, or come into contact with a skin lesion on a host, they may become reactivated and multiply rapidly.
'Anthrax commonly infects wild and domesticated herbivorous mammals that ingest or inhale the spores while grazing. Ingestion is thought to be the most common route by which herbivores contract anthrax.
'Carnivores living in the same environment may become infected by consuming infected animals. Diseased animals can spread anthrax to humans, either by direct contact (e.g., inoculation of infected blood to broken skin) or by consumption of a diseased animal's flesh'.