The R250 million house is so far the most expensive offer on the real estate market in Novosibirsk, Western Siberia. Picture: Zhilfond real estate agency
---
This sumptuous property and expansive grounds, some 10km from the centre of Novosibirsk is currently on the market and can be yours for R250 million, which is around EUR6.5 million or $8.5 million.

This elegant yellow-painted mansion is in Zaeltsovsky Park, in an elite and protected community of privately owned homes at 'Obskie Zori', a name conjuring the image of sunrises over the mighty Ob River, which is nearby.
It is in substantial landscaped grounds of 1,2 hectares, much of it being delightful English-style lawn with fir and birch trees, as well as bushes, and an artificial lake some 4 metres deep stocked with fish, and complete with a waterfall.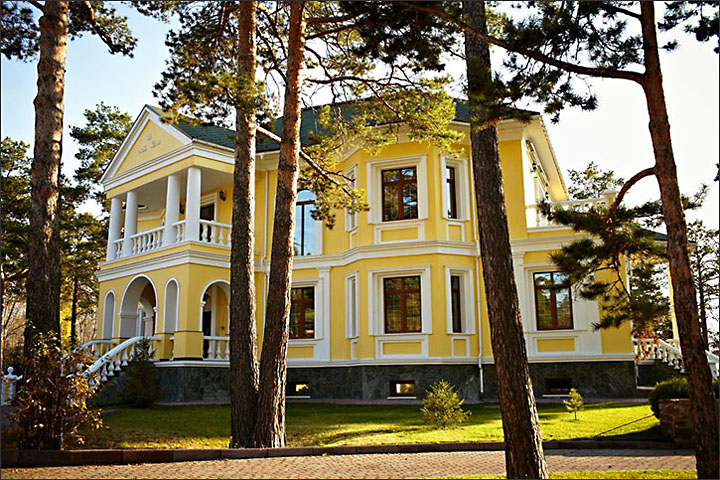 ---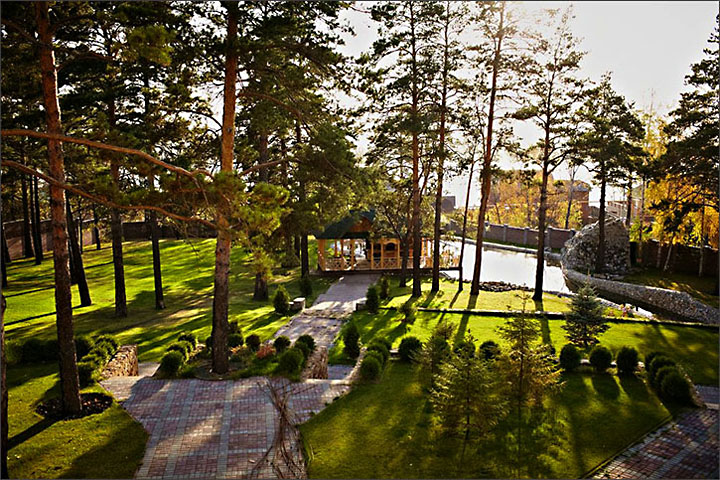 View from the house ont the lakeside pavilion. Pictures: Zhilfond real estate agency
---
While close to the bustle of Siberia's largest and busiest city, this is a place to relax and unwind in peaceful and secure surroundings, close to nature. The grounds are a paradise for children.
And for those balmy summer evenings, there is nowhere better than the lakeside pavilion, perhaps with a cocktail, or entertaining friends for a barbecue.
The house is a substantial 785 square metres, with fittings and tiles of Italian marble used extensively in the property, log-burning fireplaces for those cold winter nights, and a columned verandah and balconies for warmer seasons.
'The quality of work is of the highest level,' explained Igor Ponkratev, of Zhilfond Real Estate, an agency founded in 1997 and currently the largest in Novosibirsk.
'All this creates a unique atmosphere of cosiness in the house and emphasises the high status of the owners of this property. A billiard room, a hunting room and a wine cellar are located in the basement of the property which is connected