Baby Shilka was named after Novosibirsk Zoo's world famous director Rostislav Shilo. Picture: Vera Salnitskaya
Back in April, we introduced you to Gerda tenderly cradling her three month old cub in magical pictures from Novosibirsk Zoo.
We headlined the story 'Ultimate love between mother and daughter', and we're proud to say the pictures by photographer Vera Salnitskaya were seen around the globe. Now four months later, Gerda is still caring for her little one, who now has a name, Shilka, the winner in an international ballot.
When Vera, 29, saw them back in April, she was overwhelmed by their mutual love.
'You look at them and just feel that these are the most perfect mother and daughter relations you have even seen. Even with the tiny bear's habit of trying to bite her mother's leg, or the side of her body,' she said then.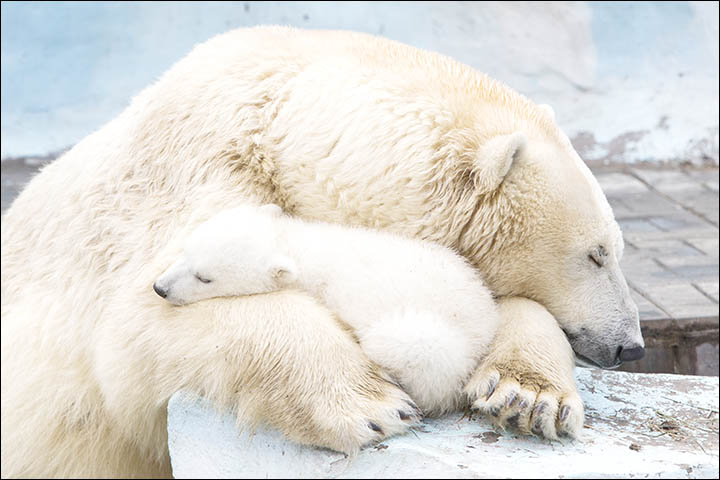 ---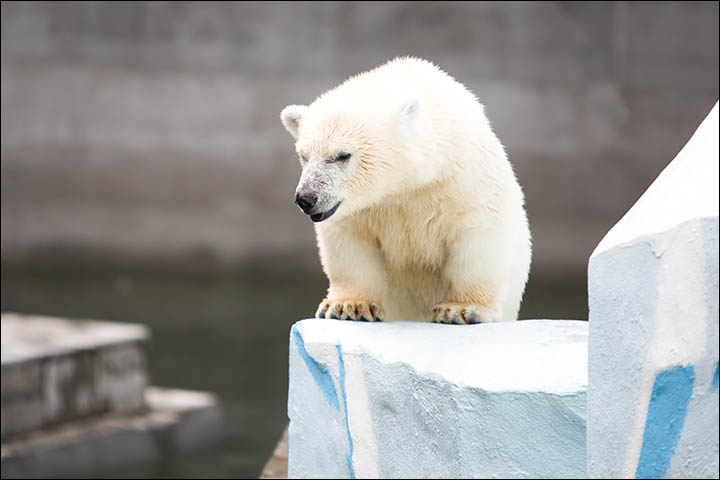 ---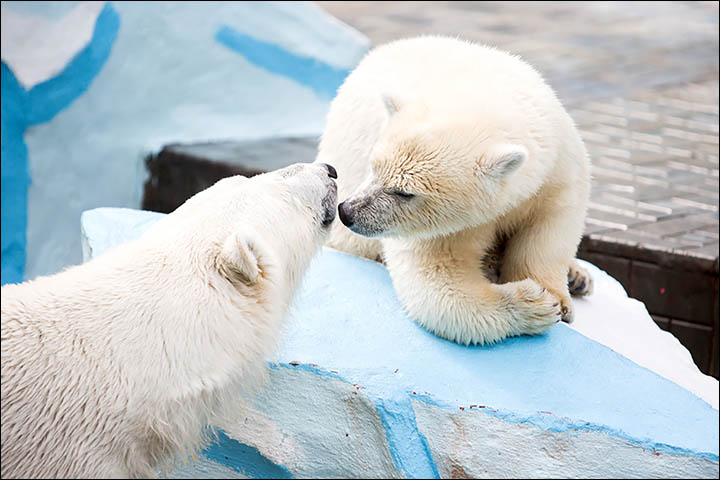 ---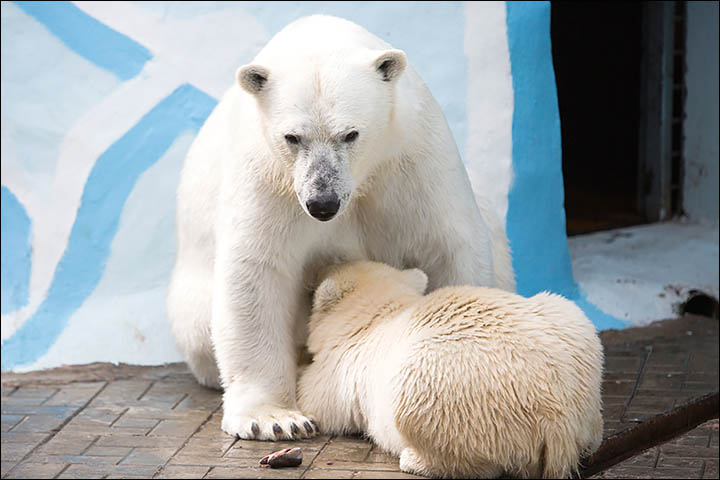 ---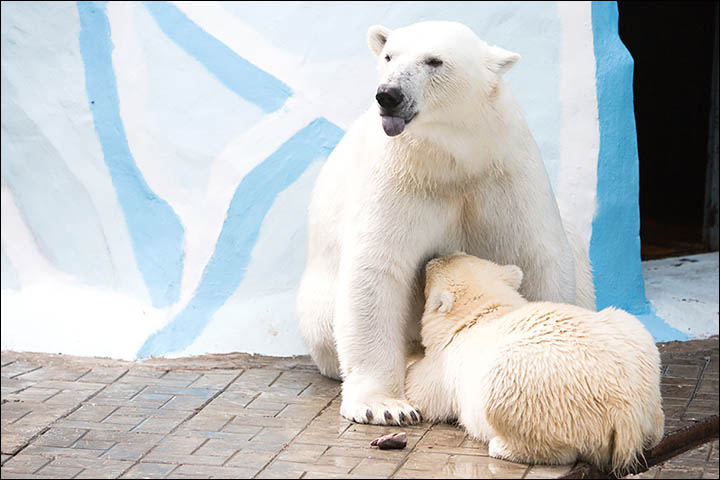 ---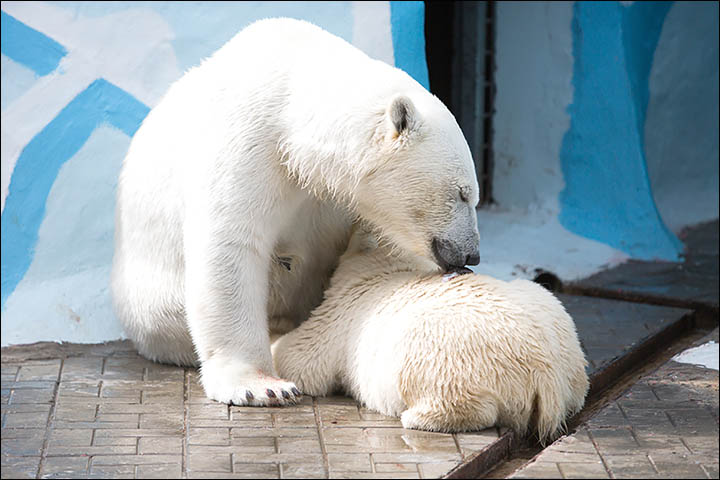 ---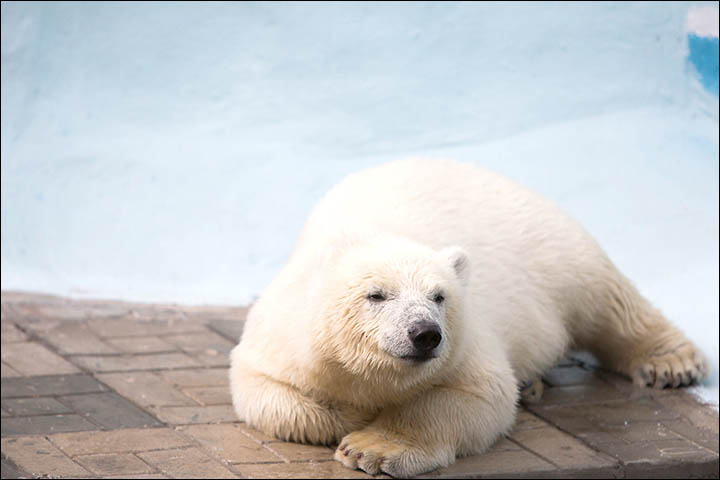 ---
---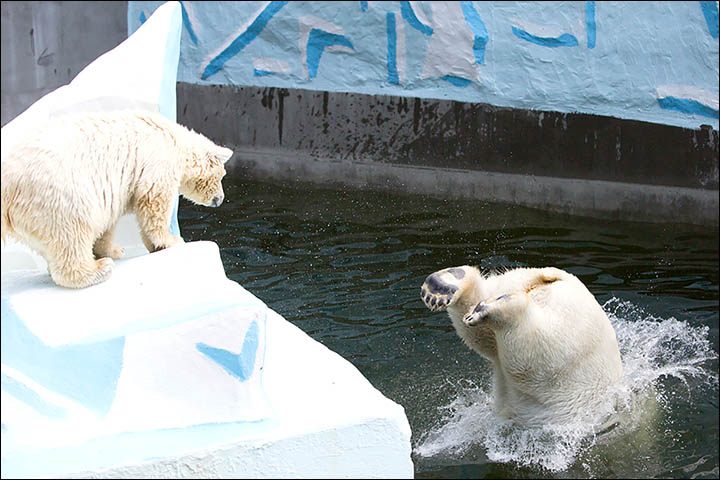 'You look at them and feel that these are the most perfect mother and daughter relations you have even seen'. Pictures: Vera Salnitskaya
Now though Shilka is much more independent she still takes her cue from her adoring mother.
'She still copies her mother in the way of walking and sitting, pretty much in everything. She is still like a little mirror reflection of Gerda.'
It was a hot Siberian summer day, around 28C, and the water beckoned.
'They were longing for a splash in the cool water, though interestingly little Shilka didn't like swimming as much as her mother.
'She watched mother jumping into the water, then ran around the pool hoping for Gerda to come out'.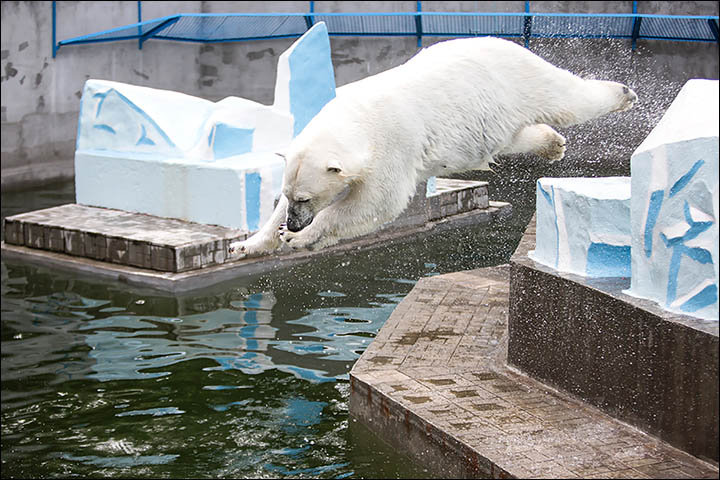 ---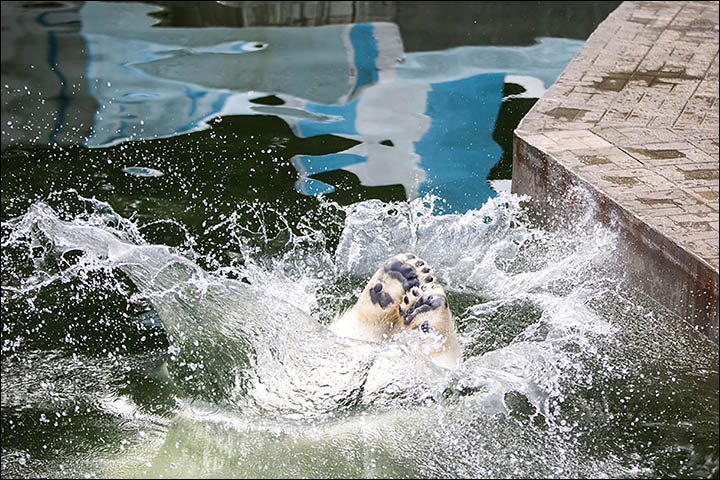 ---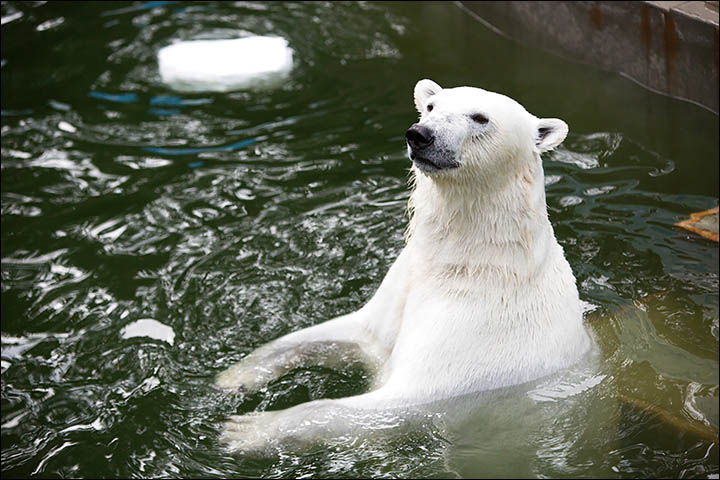 ---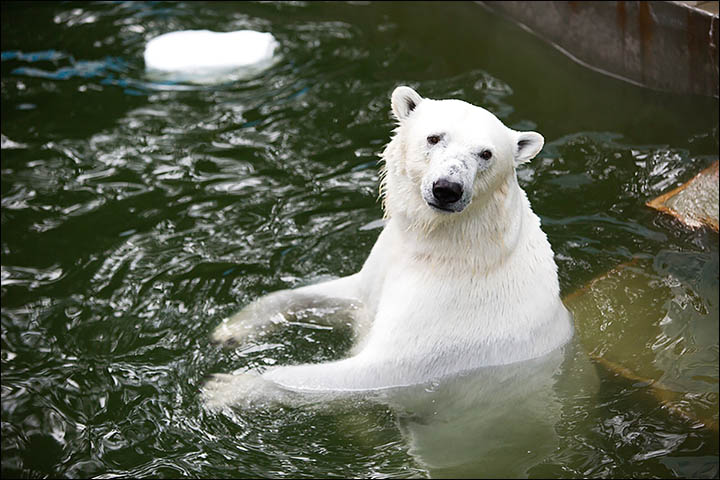 ---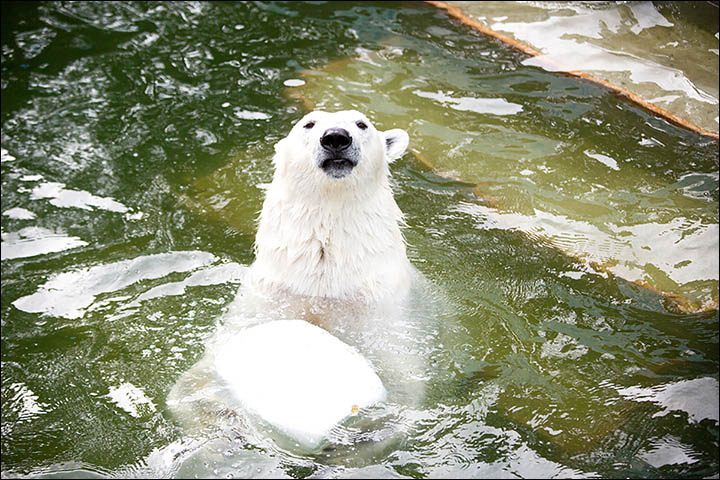 Relax...you are in Siberia. Picture of Shilka and Gerda here and below: Vera Salnitskaya
The adult bear did not do so, as if coaxing her child into the water.
'After her mama was in the water ten or 15 minutes, she finally relented and jumped in as well - only to clutch on to her mother and climb on her back, hitching a ride as Gerda swam. Occasionally she dived, but she is much more into playing with bottles and cans which seem to be her favourite toys.'
Almost eight months old, she has yet to meet her father Kai, who will stay separated from mother and child until Shilka - named after the world famous director of Novosibirsk Zoo Rostislav Shilo - for up to two years.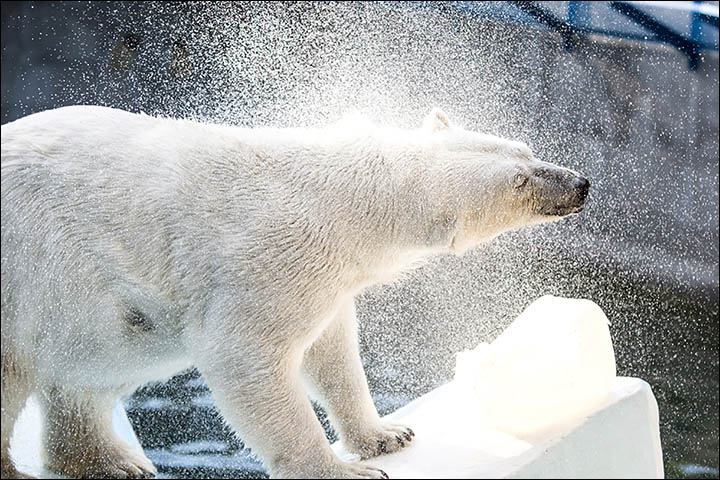 ---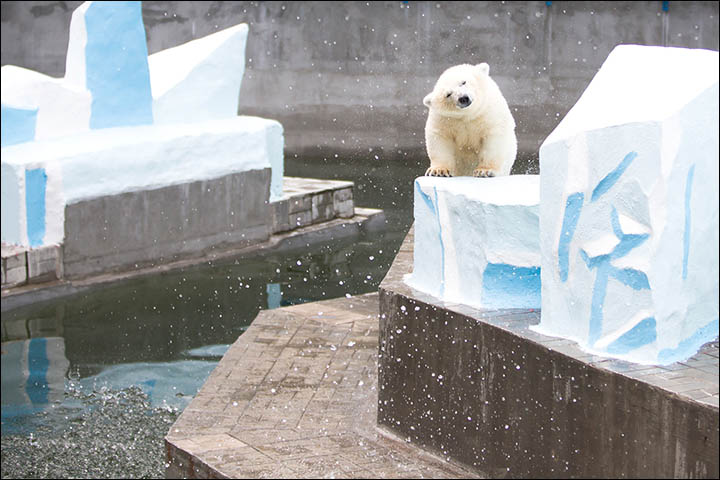 ---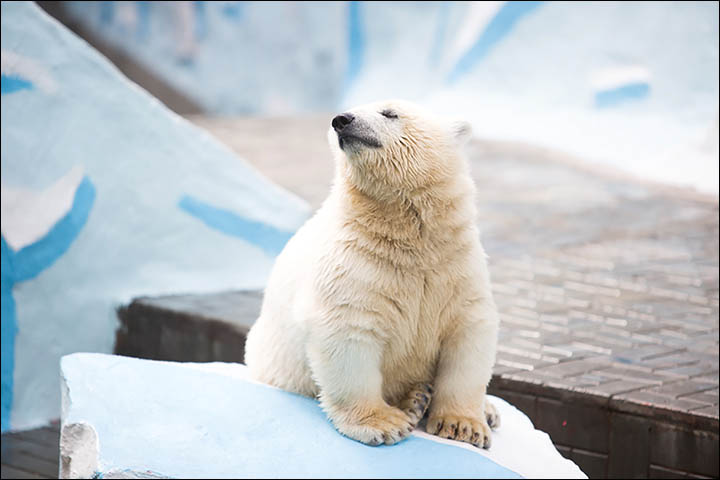 ---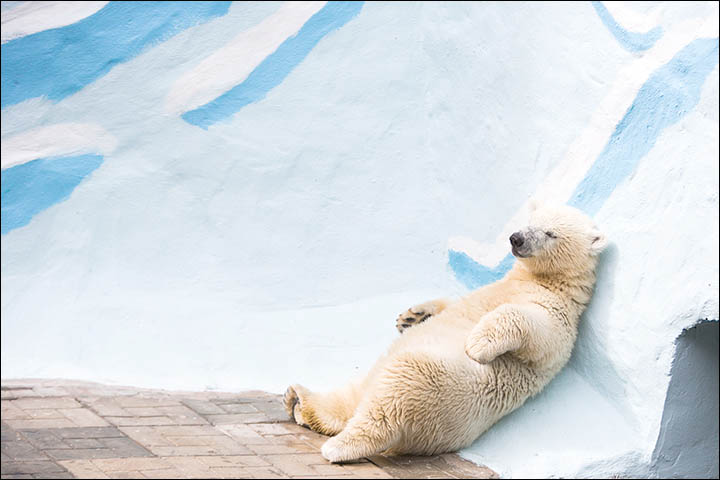 ---