Valentina Khorinyak pictures after the end of court hearing. Picture: Maria Ananova, kp.ru
Relieved Alevtina Khorinyak, 73, was acquitted on Tuesday following a case that has been watched closely by the medical profession across Russia. She had been facing the prospect of prosecution and a fine after prescribing the drug Tramadol to terminally ill Victor Sechin, despite the fact she was not his doctor.
In an interview with major Russian news source Lenta.ru, the doctor defended her actions and said she could not stand by and watch her friend 'suffering'.
She said: 'When I came to the Sechins, Victor was by then at the last stage of his cancer, having spent his eleventh day without pain killers. He was suffering. He wasn't moaning – he was screaming. He was crying.
'I wrote a prescription for the paid medication and my friend bought it with her own money. It cost 286 Roubles (about £4.33 or $6). That was the moment when I consciously violated the administrative order. Victor was not my clinic patient.
'I was ready to be told off for that, because to look at a human suffering, knowing that you can help and not do anything, is just wrong. I am a doctor. I swore to help people. But I didn't expect to become a criminal'.
'They could have started the criminal case if I was to give the prescription to a healthy person. I have been supporting the Sechin family for nearly 20 years. But Victor was a needy one.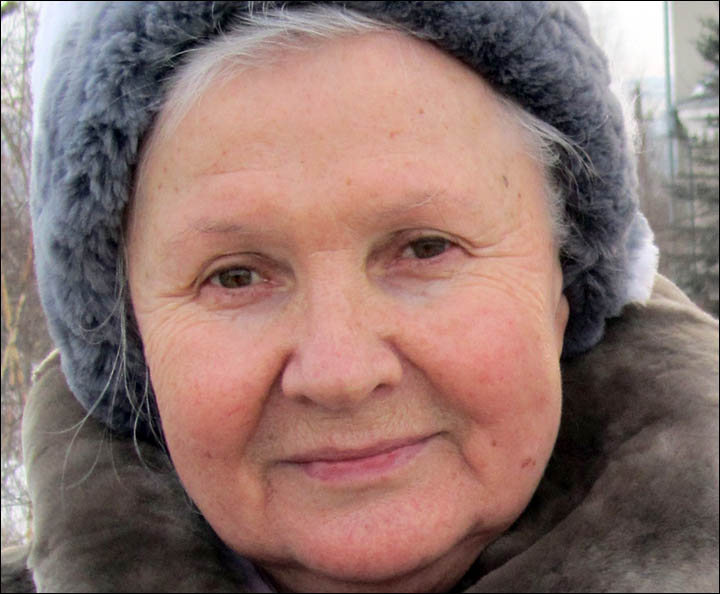 ---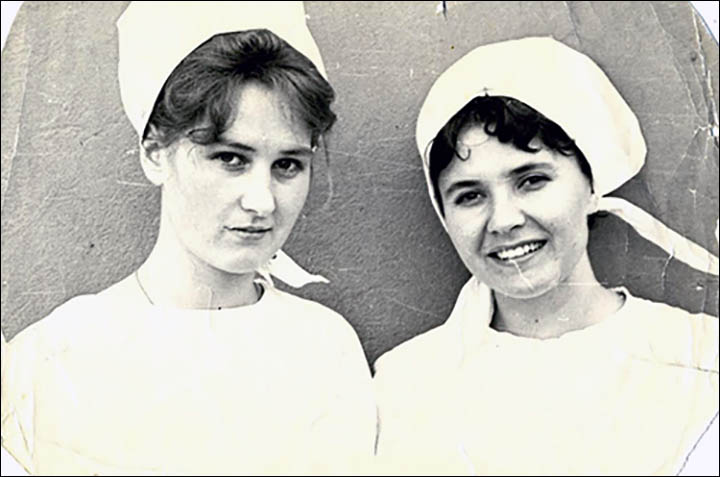 Valentina Khorinyak, 73 (top). Valentina Khorinyak (right) back in 1964 (bottom). Pictures: Alla Astakhova, miloserdie.ru
'The first trial was very showy, with the prosecutor recklessly accusing me and demanding eight years in jail. When the story went public, my colleagues and patients from all over Russia called me. Some of them offered to pay the fine for me because similar situations have been happening in other regions'.
'We can't prescribe a strong pain relief without checks and potential problems to the point of us being accused of getting patients dependant on strong drugs. It has been a matter of principle to get justice for me. How can a doctor be prosecuted for helping their patient? Have people lost their hearts?
'When I was a student in the 1960s there was a rule that if a person cannot help himself then the State should take care of them and help his relatives by taking the stress out of witnessing their family member dying. The patient was taken to a hospital and was provided with as much pain killers as was needed. He was allowed a calm, and decent, death.
'Where has that all gone? The situation is now horrendous'.