'If there are such dramas there, maybe we should think about creating an offshore zone in the Far East. We have a lot of good places there - Sakhalin, the Kurils', Dmitry Medvedev said at a government session. Picture: government. ru
Beset by problems in Cyprus - where many Russian companies and individuals have located their money - he suggested money could be repatriated with an offshore zone on Russian territory.
'If there are such dramas there, maybe we should think about creating an offshore zone in the Far East,' he said at a government session.
'We have a lot of good places there - Sakhalin, the Kurils. Besides, maybe part of the money that is in Cyprus as well as in other zones that are not mentioned at the moment for clear reasons - BVI (the British Virgin Islands), the Bahamas - will come back to us.'
He stressed: 'Anyway, we need new instruments for the development of the Far East'.
The Cypriot finance minister has been in Moscow this week seeking a solution to a bail out crisis for the island's banking system.
Medvedev demanded that any solution should not be 'a confiscatory one' for investors who - under the original proposals - faced up to ten per cent losses on their investments. The controversial tax grab on investments was seen as being especially harsh on Russian clients including some Siberian banks and businesses which had dealings on the island.
'There should not be double standards, or at some point we shall have to make a decision to organize an offshore zone,' said Medvedev.
'Then, the capitals will be inflowing with pleasure. Speaking about a more transparent situation, we are for it, the most important is that the normal existence of the financial system remains non-violated, as we have many open public structures working via Cyprus'.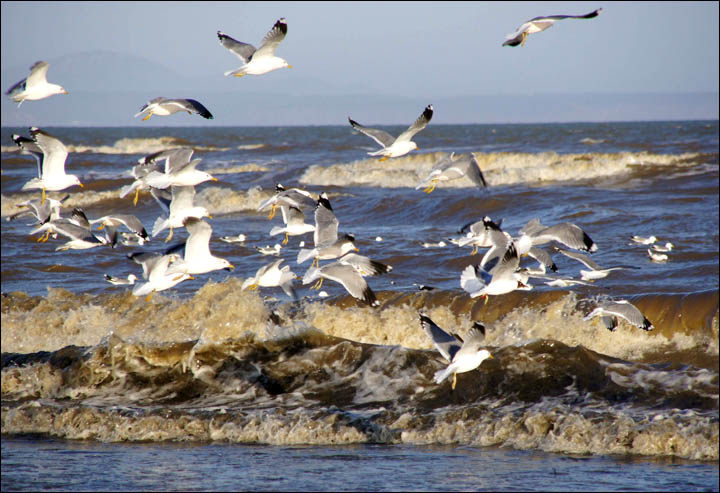 ---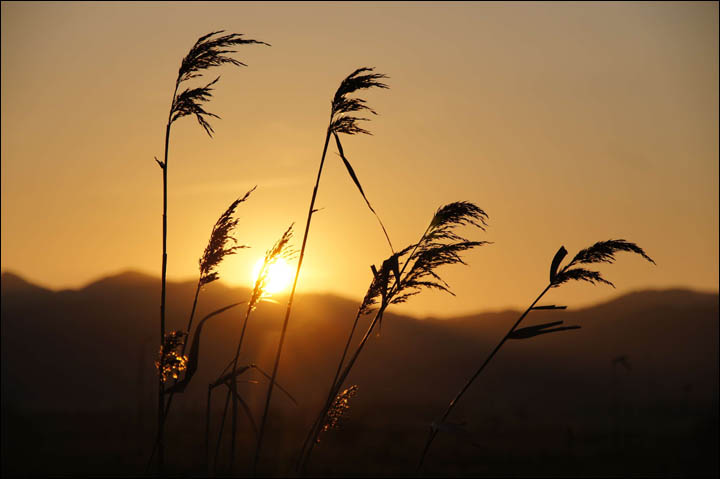 ---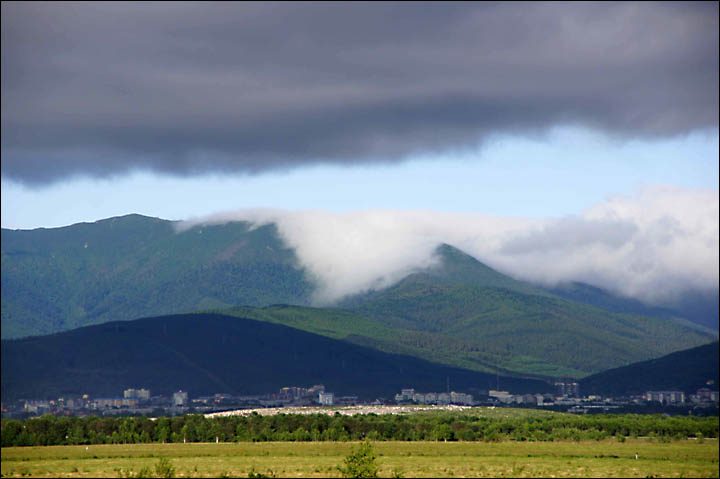 The island of Sakhalin... a future Russian offshore? Pictures: Yuri Periyainen
Medvedev ordered the government to 'work on this suggestion'. He also said that the changes to Tax Code that would make Far East of Russia and Baikal region more attractive to investors are being prepared.
Medvedev spoke earlier about the special programs of developing Siberia.
In September 2012 he met members of Federation Council and said that there is no way to develop these areas without introducing special tax regime.
'We've got to be brave and create different tax and property regimes. In this case we do have changes to attract some extra money', he said.
Later Deputy Chairman of the Federation Council Vyacheslav Shtyrov at press conference said that the investment attractiveness of Far Eastern region of Russia is almost non-existent for private business.
'Business will be working only if there will be profit. What profit are we talking about at Far East if the rates are huge, the climate is complicated, the work force is expensive, the distances are gigantic and the market is small?
'All great projects were created by either the state or the large state monopolies - or the big private companies that wish to get rooted in the area. We have to create conditions so that people go there for effectiveness and profit', Shtyrov said.
Former Finance Minister Alexei Kudrin later criticised the Medvedev offshore proposal.
'Realisation of the idea about creating an offshore zone in (the) Russia Far East will have destroying impact on the financial system of Russia', he warned.