Mikhail Kokorich founder of Russia's first private aerospace company Dauria. Picture: Vera Salnitskaya
From a fascination about science as a child growing up in Siberia to a university career studying physics he has followed his dream - and become a 21st century Space pioneer.
As the founder of Russia's first private aerospace company, Dauria, the married father-of-two has come a long way from his upbringing in the living settlement of Aginskoe, in the Chita region. With bases in Skolkovo, near Moscow, Germany and the United States, the firm put its first satellite into orbit earlier this year and now boasts a portfolio of contracts worth 'tens of millions of dollars'.
Four new satellites are due to be launched over the next three years, by which time analysts say the company's annual turnover will be in excess of $1billion.
At the age of just 37 – he will be 38 on October 11 – Kokorich's success is nothing short of remarkable.
Yet, modestly, when asked how it feels to be the founder of Russia's first private space firm, he simply says: 'We do not reflect much over it. We simply try to do business in a different legal form, being a private entity'.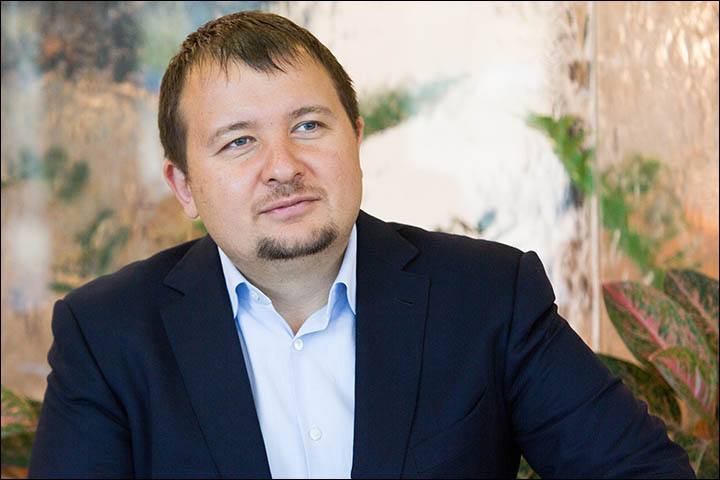 ---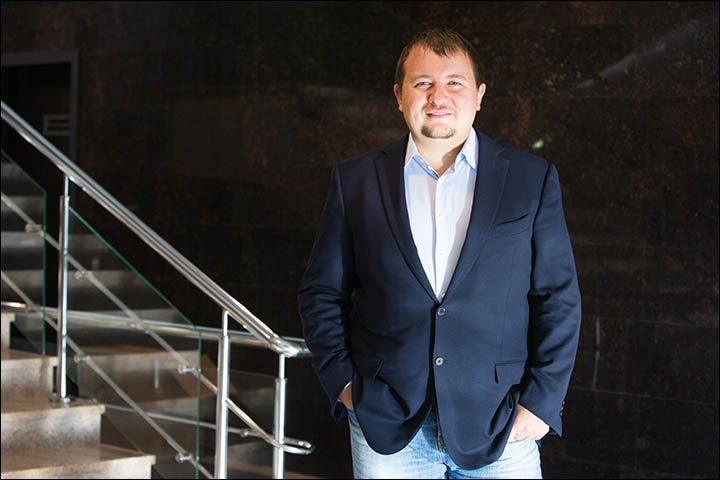 Dauria has two major development centres, in Moscow and California. Pictures: Vera Salnitskaya
However, Kokorich's dream of conquering Space almost never came to fruition, opting for a career in business after leaving his physics course at Novosibirsk State University, in Akademgorodok. He started his first company at the age of 19 in 1996 and now has more than 17 years' experience in industries ranging from manufacturing and chemical services to retail.
Kokorich also founded electronics chain Teknosila as well as Uyutterra, a company that grew to be the second-largest group of domestic merchandise stores in the world, second only the US firm Bed, Bath and Beyond. He confesses it was a difficult decision to put his love of Space on hold, albeit temporarily, after leaving his academic studies.
'There was no clear way into Russian science back then', he recalls. 'The options were either earning money and doing science just for your own interest, or going to do science properly abroad. It was the 1990s, a hard time for many when we had to literally earn a living.
'I've always been a perfectionist. I finished Novosibirsk school with extensive physics and maths qualifications and a gold medal and I wanted to be equally good at university. But my physics faculty wasn't the one where you could work and study at the same time. Many of my class mates were leaving university after reaching year three or year four to start their own businesses'.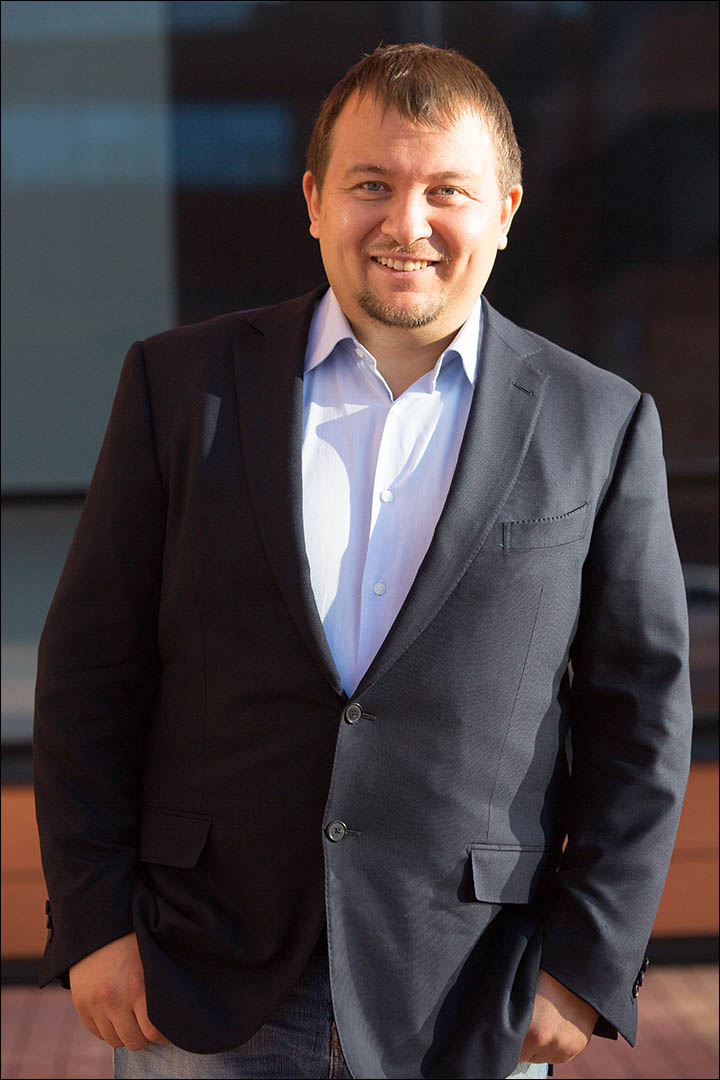 'Our soul in is Akademgorodok' (Novosibirsk Scientific centre). Picture: Vera Salnitskaya
Kokorich returned to his love of Space in 2011, setting up Dauria Aerospace and immediately transforming himself into a major player in the satellite technology industry. The firm specialises in building small, low-cost, satellites and providing data and telecom services and hopes to gain a strong foothold in a global market that amounts to at least $120billion a year.
Dauria's website states that the work the company is doing will 'foster a new era where space applications enter humans' daily lives'. And while other tycoons, such as the UK's Sir Richard Branson, aim to profit from sending people into orbit, Kokorich is passionate about the difference his satellite technology can make.
'I think people don't notice they are using Space technologies in their day-to-day lives, dozens of times a day', he says. 'We use car navigators, we watch cable TV, use Google maps, and we also use Space photography when we need to figure out an exact amount of fertiliser for a field.
'We don't notice that all these geo-information services based on knowledge of an exact location are all about Space. Over the last year the volume of such services reached $1.6 trillion in the world economy, which is more than the airline industry - so Space is closer than you think'.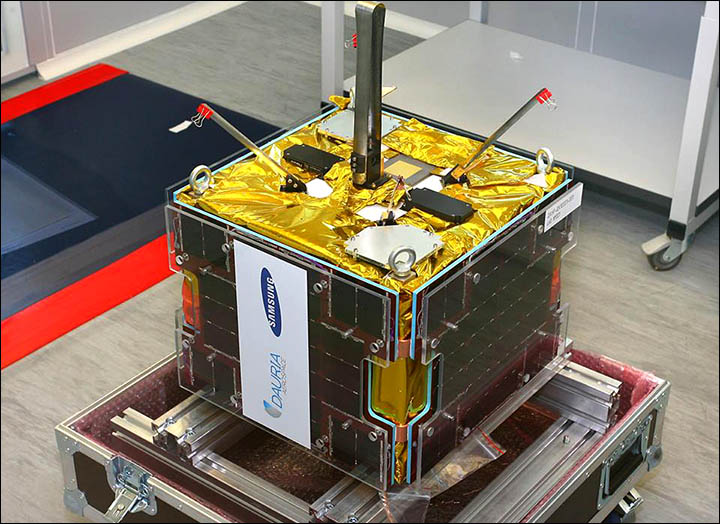 ---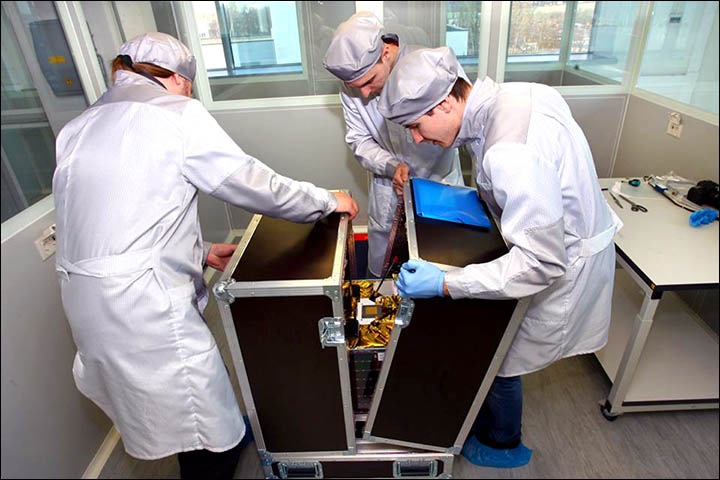 ---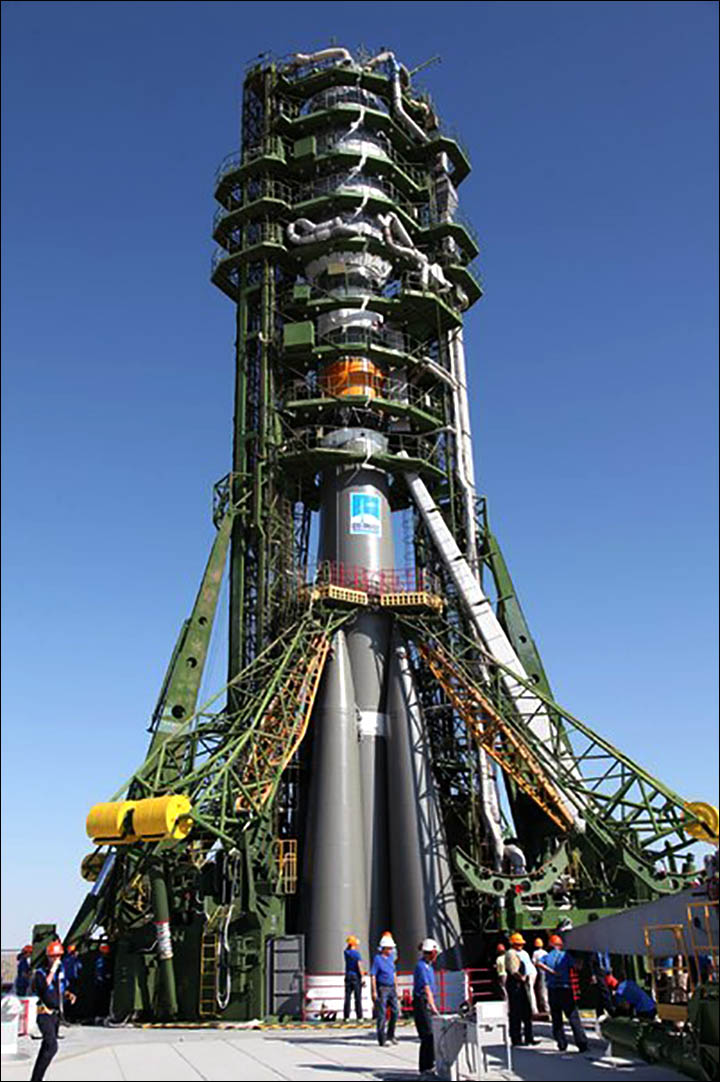 Four new satellites are due to be launched over the next three years. Pictures: Dauria Aerospace
Among the satellites designed at Skolkovo are state-of-the-art devices that fly at an orbit of 36,000km, keeping an exact pace with the Earth's rotation, allowing them to appear stationary. Two satellites launched in the summer now monitor shipping along oceanic and river routes, while others will provide daily photographs of the entire planet.
With a resolution of 22 metres per pixel, the quality of the images will allow quick notification of fires, floods, the composition of trees and the condition of agricultural harvests. Many of the projects involve overseas companies and Dauria works with contractors in Germany, France, the US, India, and China as well as in Russia, making the firm truly multi-national.
For Kokorich, who also graduated from Stanford Business School in 2003 and the Faculty of Economics at Novosibirisk State University in 2004, this is welcome, particularly at a time of great unrest in many parts of the world.
'There is no way to hide from the geo-political reality', he says. 'We live in a very global economy and Space is an example of the super-global economy as it belongs to everyone. We try to treat the current situation with respect'.
Dauria already has two major development centres, one in Moscow and the other in California, but Kokorich is coy about the possibility of creating another in his childhood hometown at Novosibirsk.
'Well, our soul is in Akademgorodok - we will see about the rest', he laughs. 'I can't say anything definite yet'.
And, with a smile, he is off, heading for a flight to India to discuss his latest foray into Space.