A shift lasts only four hours but it feels like an eternity. Picture: Vera Salnitskaya
With a dark unlike any other, strange lights and men and women with faces as black as the night, this is as alien a place as it is possible to get. Indeed, if I was to ever face the task of hiding a body, or was appointed director of the latest science fiction movie, you would find me here, deep below the ground.
Welcome to Krasnoyarskaya mine, located next to the town of Leninsk-Kuznetsky in Kemerovo, and one of the newest in the Siberian Coal Energy Company (SUEK).
It's a constant night down here and smells of hydrogen sulphide, and the only way I can explain what it's like is to say I feel as if I am in some pitch black minotaur's labyrinth.
But for many, it's the place they call home – at least during the working day.
---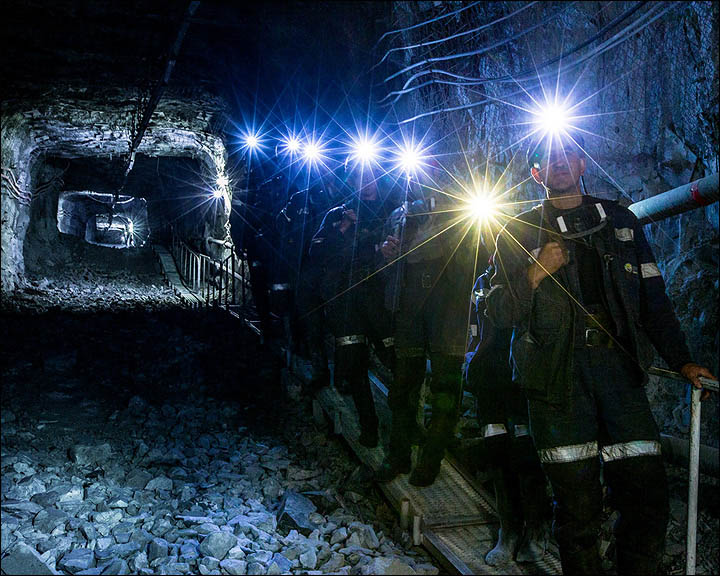 ---
---

SUEK exports about 25 per cent of the Russian coal. Pictures: Vera Salnitskaya
---
My road into the unknown starts with a movie on health and safety rules, shown to all newcomers. One phrase quells my nerves: 'If there is nowhere else to walk, sit down and wait for rescue'.
I am shown the 2kg Rescuer set and told in detail how to use it. Essentially if a ventilation system breaks or there is an outbreak of smoke, this kit will allow you to breathe for 45 minutes if you walk and up to five hours if you don't move.
'I do hope you won't need it though', the health and safety man says. 'I used it once and I nearly burned my lungs during the time I spent wearing it, as it supplies oxygen at temperature of 50-60C'.
I decide to stick to someone experienced, although even if I did want to wonder freely, no-one will let me do it. A mine, after all, is indeed like a labyrinth, with endless turns, twists and passageways.
One step in the wrong direction and I would be lost. Some of the mine is surprisingly wet, with water reaching tops of my wellies; water is dripping from above, mixing with a lawyer of grey inert powder that should prevent an explosion in case of anything igniting.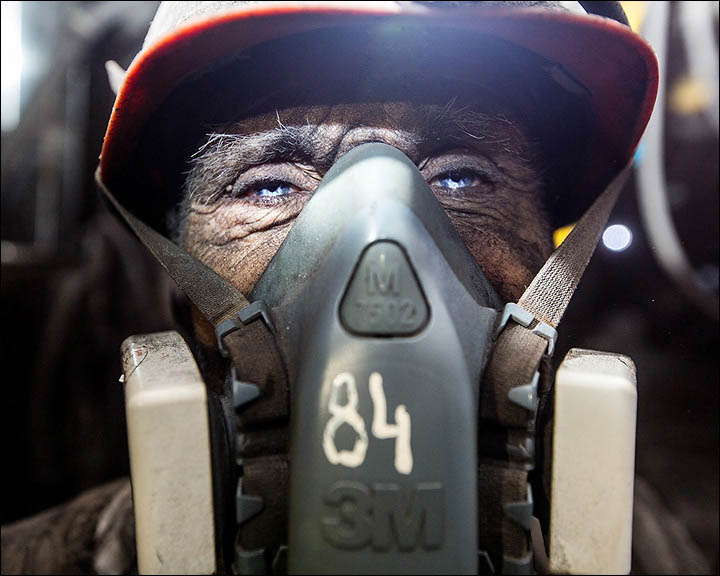 ---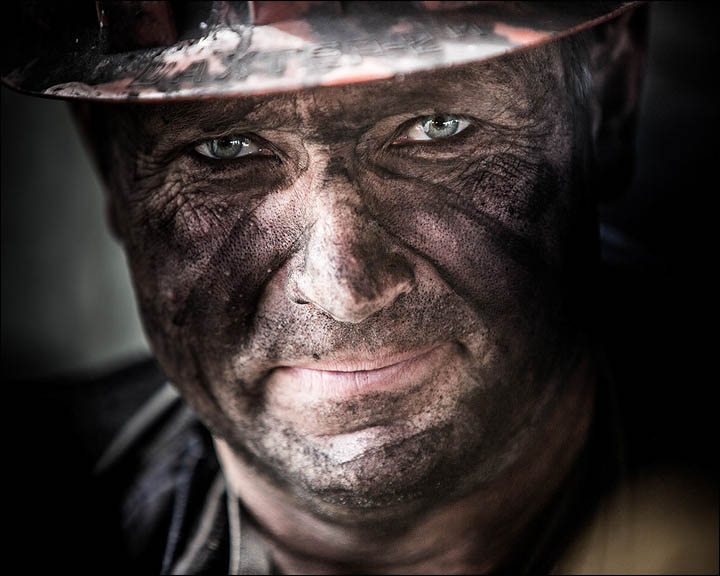 ---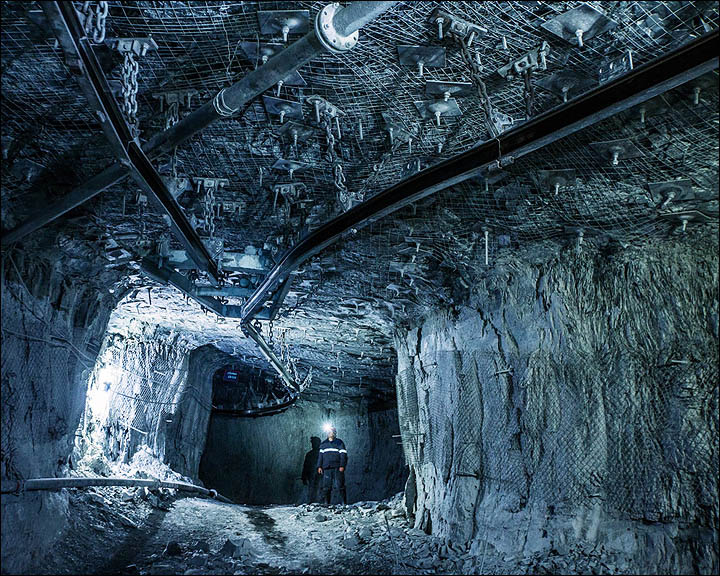 Three days with the men and women working at the frontline to keep Russia, and the world, fuelled. Pictures: Vera Salnitskaya
---
Miners have to wear respirators and protective glasses, otherwise they are fined for health and safety violations. But the glasses immediately steam up and it is very uncomfortable and stuffy to breathe through the respirator, so I quietly take it all off, happy that I am not a miner and I will not be fined.
Down here it turns out there are rats – the miners believe the more rats the richer and safer is the mine – and cats and dogs living. I am shown a cat, called Vasily, that was born inside and has never seen the light of day. Stranger still, it is snow white and each day miners wash it, to keep the fur clean.
It's fair to say the job of a miner is extremely hard, and even watching them makes me tired. I spend three days with them overall and while the first day is filled with enthusiasm and energy, by the third I am barely able to press the shutter on the camera.
A shift last only four hours but it feels like an eternity - and that was me just walking about. These men, on the other hand, move heavy pieces of equipment weighing about 60kg and do all the mining. Yes, SUEK spares no expense in terms of the state-of-the-art equipment and the miners are helped by machines as much as possible, but it is still infernally difficult.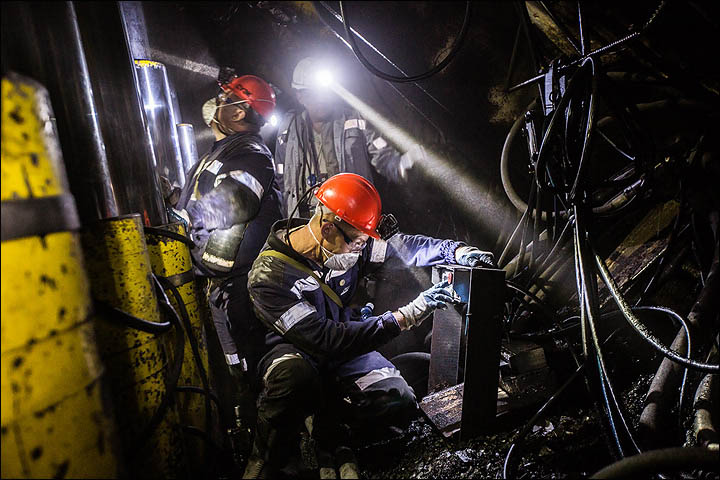 ---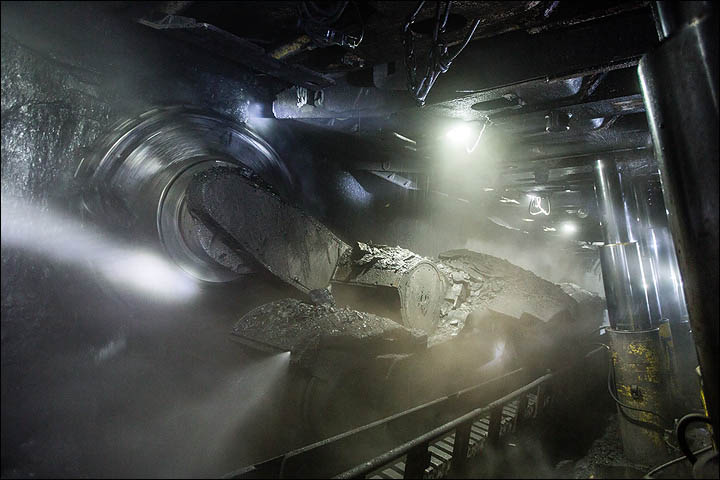 ---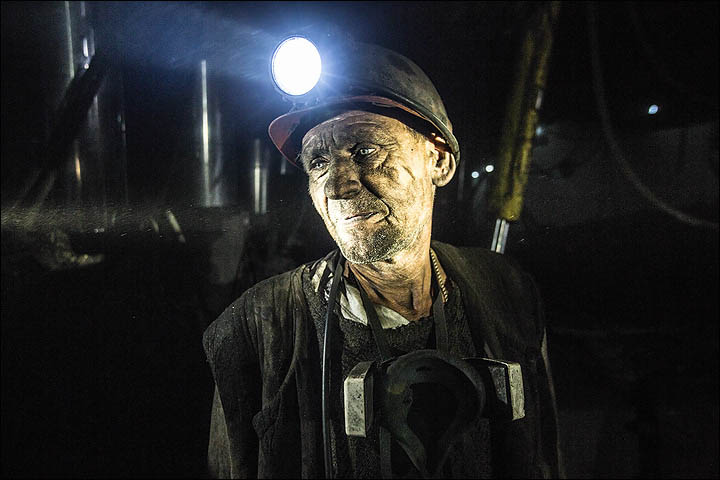 ---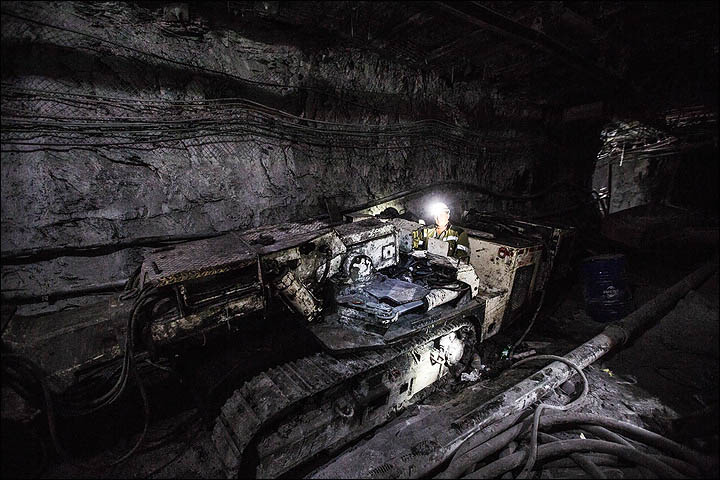 ---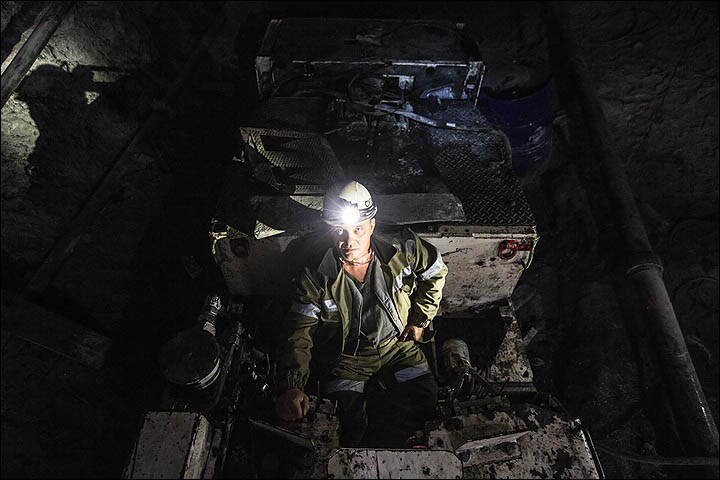 In the whole of Russia, about 480 million tonnes of coal is harnessed annually. Pictures here and below: Vera Salnitskaya
---
There are women here too, working as surveyors. Among them is the young, and stunningly beautiful, Tatiana Starodubova. And who knows, perhaps soon there may be more of them. Certainly, there are plans to increase coal output in Siberia and the Far East to 75 million tonnes a year, as the Kremlin eyes up stronger economic ties with Asian countries.
In the whole of Russia, about 480 million tonnes of coal is harnessed annually, with SUEK the largest exporter with about 25 per cent of the total sent abroad. It goes from here, deep below the ground in Siberia, to the likes of Britain, Japan, the Netherlands and Germany.
When I am done, I have enough images to provide for several exhibitions, with poignant photos of those miners covered in dust and coal powder.
It has been a delight to have met the workers deep underground, even if I have been an interruption to their hard work with all my cumbersome equipment and the constant instructions, such as 'stop here', or 'turn this way'.
Nevertheless, it has been important work, showing the face of the Siberian coal mines.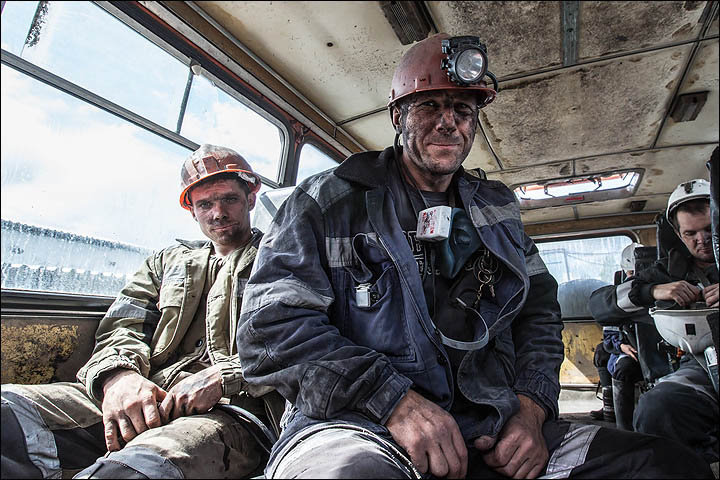 ---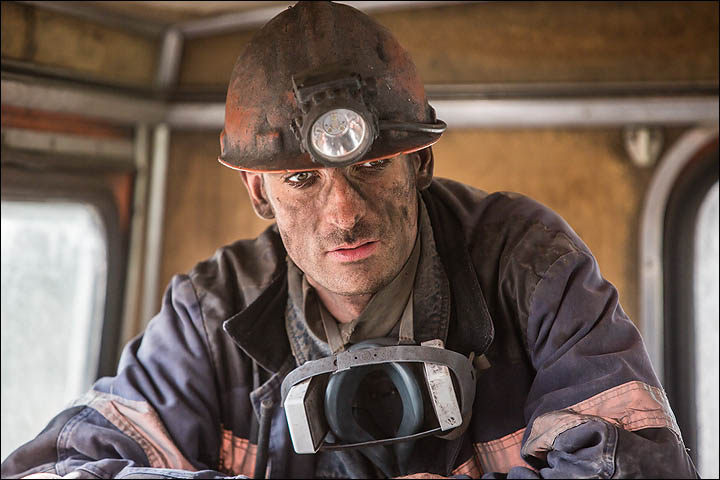 ---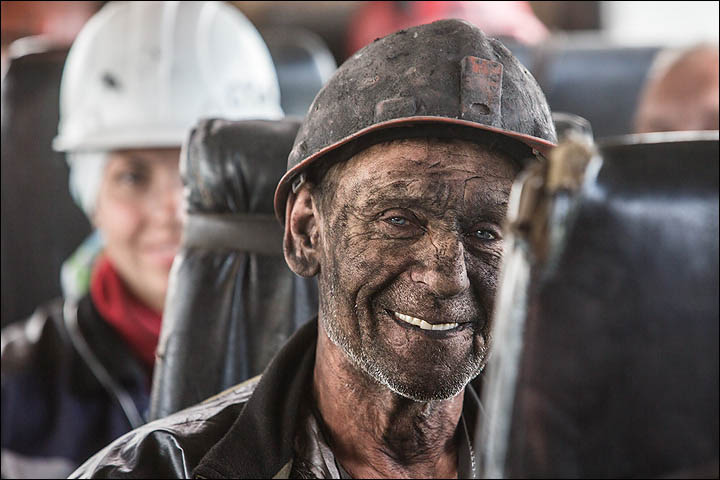 ---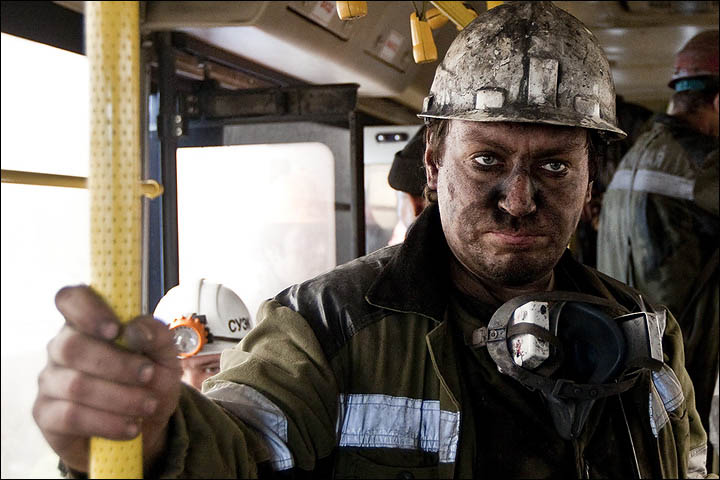 ---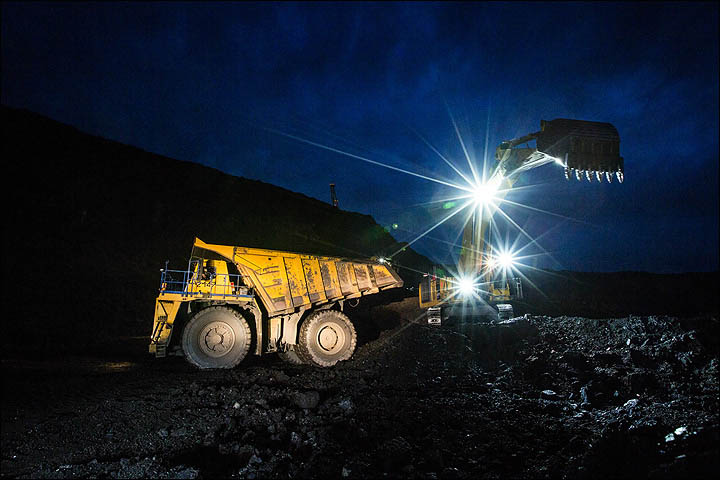 ---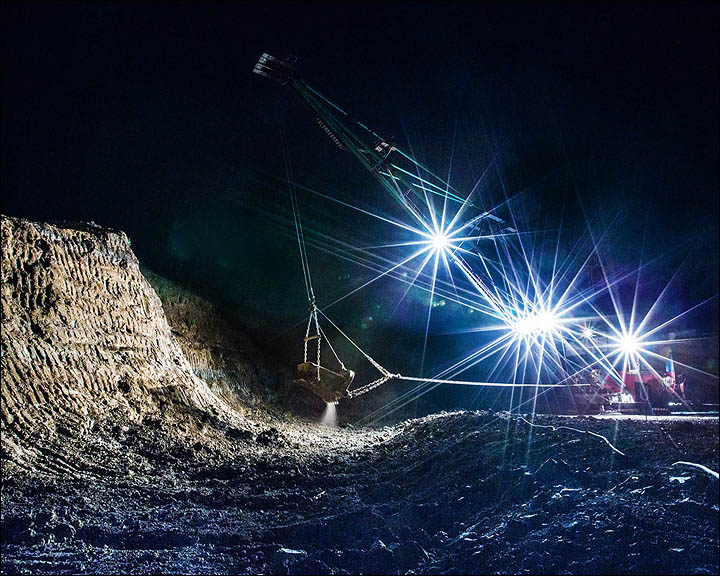 ---