Vladimir Malkov, hunting inspector. Picture: Ampravda
Borka the boar was around one month old when Vladimir plucked him to safety in a burning forest in Amur region.
Shaking with fear in the car after being saved, the little piglet refused to eat for three days.
'We had to fight for his life,' said Vladimir.
'We fed him with milk from a bottle.'


Little piglets. Picture: Ampravda
---
He grew and was put in a cage outside Vladimir's home on the edge of the forest.
But then he got sick and the hunter's wife insisted he come inside the home.
He was soon house trained.
And happy to jump on the sofa.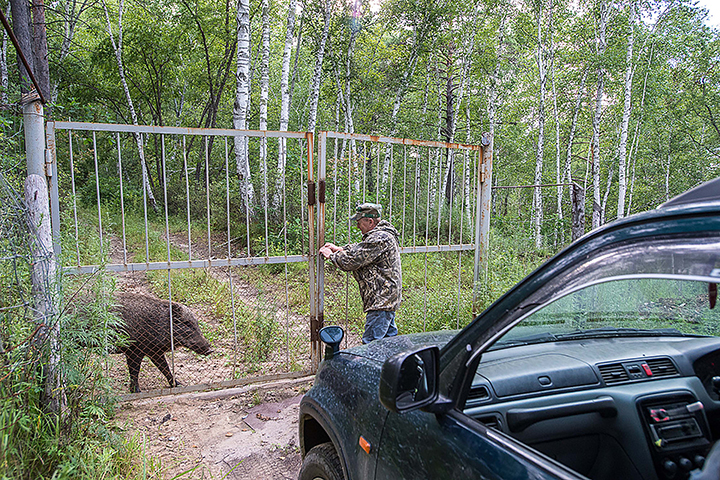 ---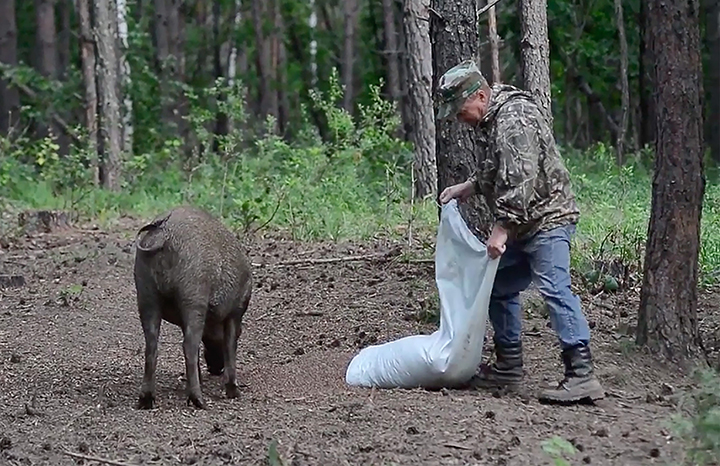 Vladimir visitng his friend Borka. Picture: Ampravda
He followed Vladimir when he went on his quadro bike.
Vladimir knew the day must come when the animal should be released into the wild.
But Borka returned home -- tunnelling into his old cage.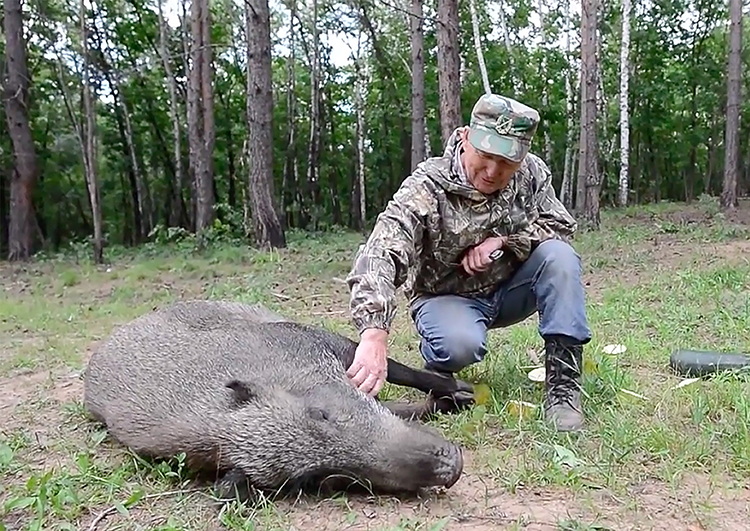 ---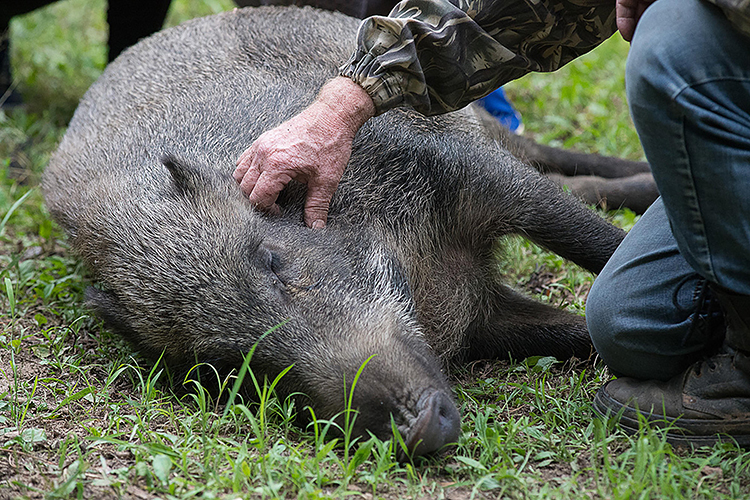 Borka the boar likes Vladimir to rub his belly. Pictures: Ampravda
'He is about 100 kilograms now, his peers same age are at least 30 kilograms lighter,' said Vladimir.
'Once he bit me because I hadn't given him something delicious to eat.'
He likes Vladimir to rub his belly.
The boar is now in an 'orphanage' for animals rescued after being attacked or hurt.
'Orphanage' for animals rescued after being attacked or hurt. Pictures: Ampravda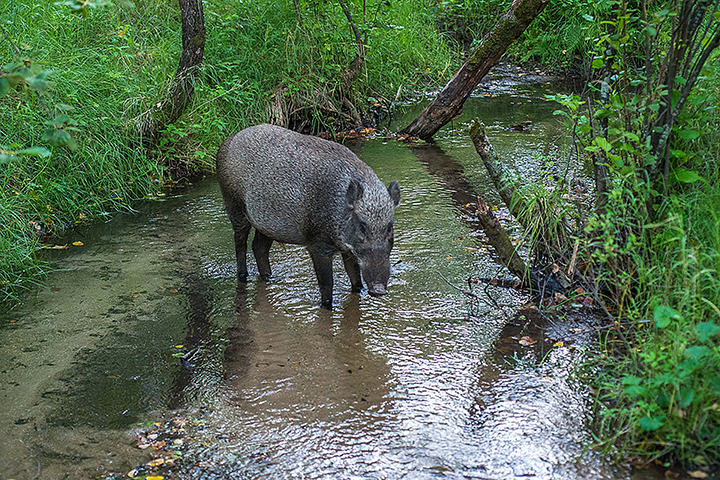 ---