Marina, 36, before the attack. Picture: The Siberian Times
Two years ago beautiful and brave Marina Fokina from Sayanogorsk miraculously survived when a brown bear attacked a tent where she camped with her children and friends.
She single handedly fought off the beast preventing it killing her son and his cousin.
Now 36, she remembers screaming at the predator: 'Eat me but don't touch my child.'
Marina lashed out at the bear with an axe to take its attention away from the children.
As she wielded the axe, the bear broke her skull and arm with a couple of mighty strikes, pausing at the final second before finishing her because it smelled food inside the tent.
The little break gave Marina, her family and friends time to flee and to seek help.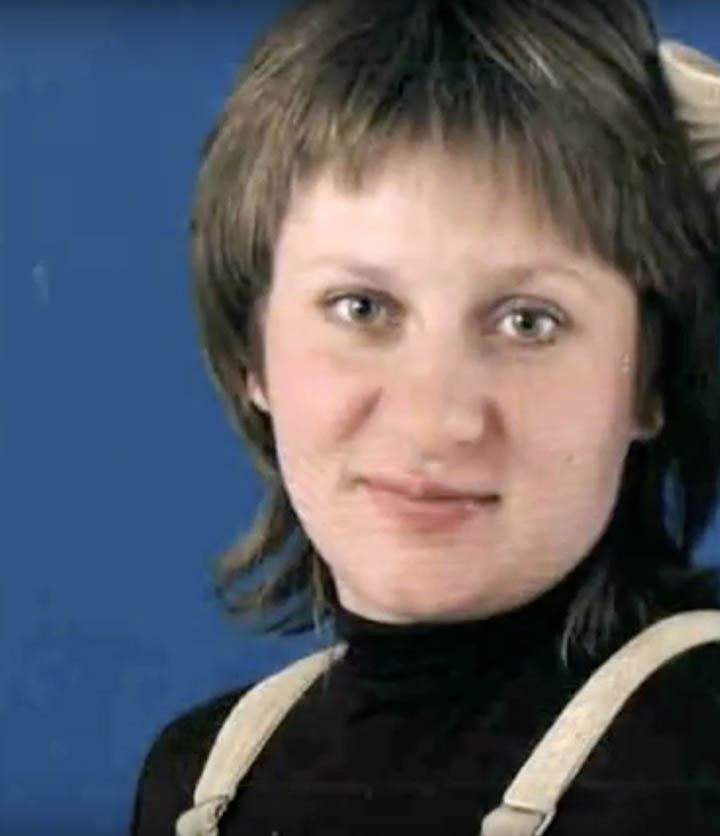 ---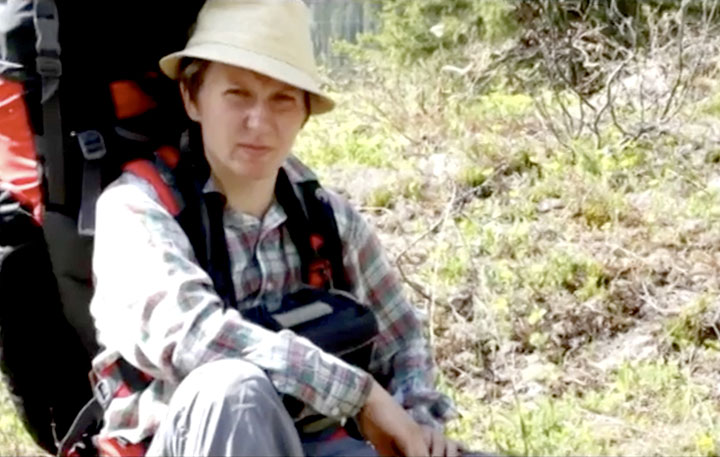 ---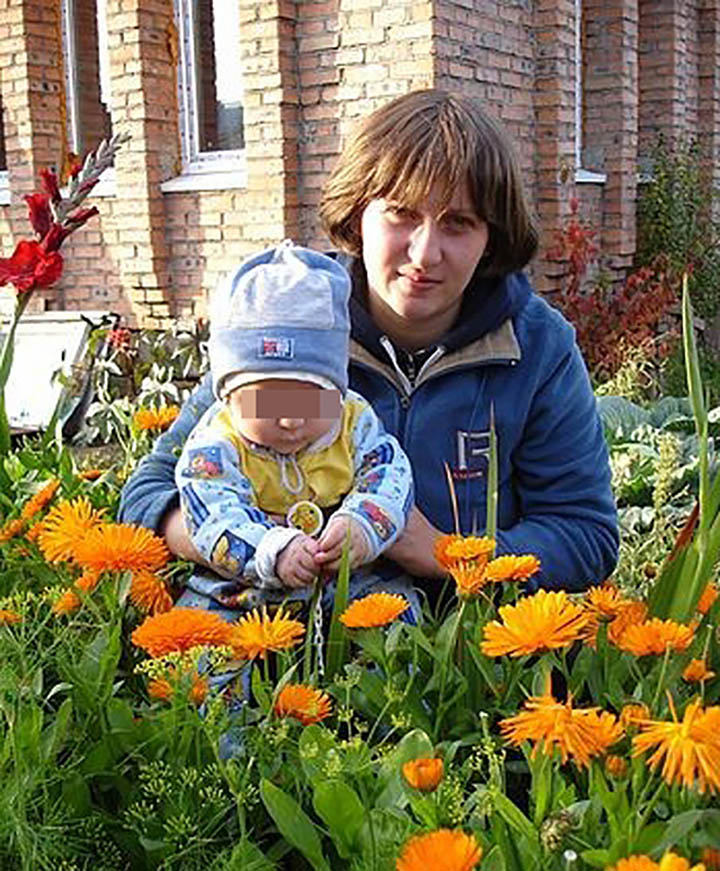 Marina, 36, before the attack. Picture: The Siberian Times
---
'I remember stars were up bright in the sky when I raised the axe and went at the bear. Next thing was it tearing a chunk of muscles off my leg, before biting through my arm', said Marina.
She had s succession of major operations to repair her, but there was no plastic surgeon to fix her face after the ravaging from the bear.
At the time she was grateful to survive and be home again, saying: 'I have two children, a man who loves me, my work, how can I not be happy?'
Two years on, and things feel very different.
'My life fell to pieces when I got back from the hospital,' said Marina. 'I was alive, which of course was the only thing that mattered to me then - but I looked like a drunkard with a lopsided face and weird looking lips.
'My husband had died a year before the accident.
'Right before the bear attack I met a man who won my heart by being so caring for me, and loving me.
'Now he couldn't stand the sight of my face and left without saying a word a month after I got back from hospital.
'I don't blame him, or the doctors.
'The medics did all they could, and as for him - look at me, who would want to be next to such AN ugly person?'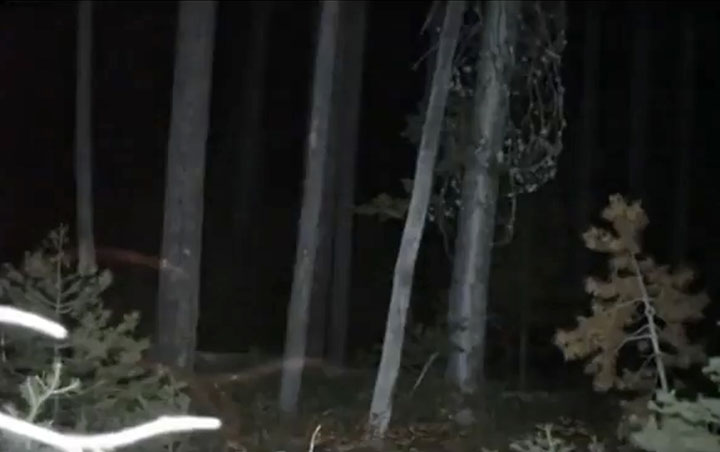 ---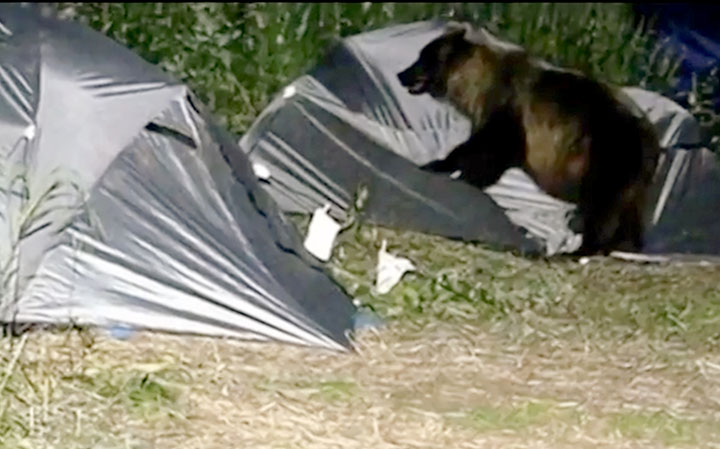 ---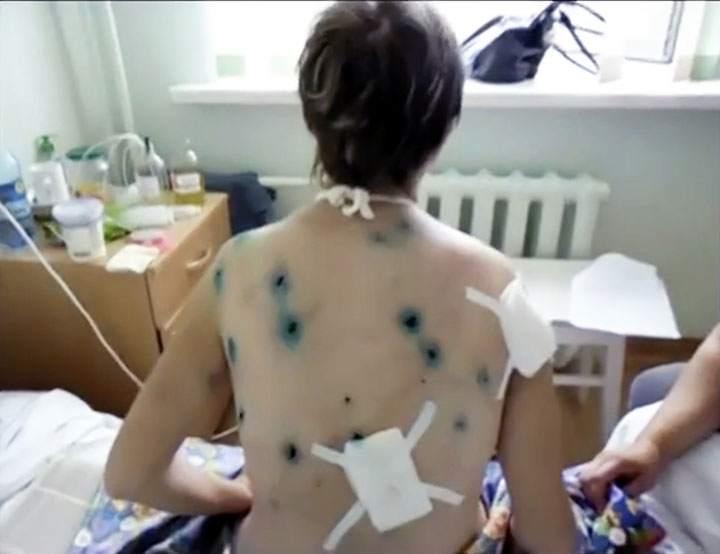 ---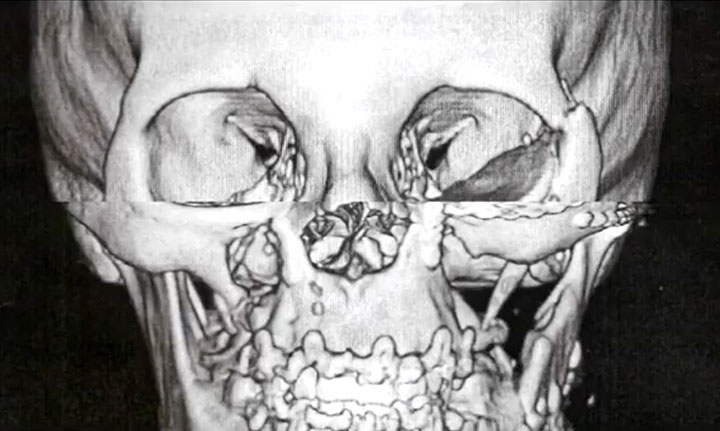 ---

The site of the attack, Marina at hospital, X-ray showing her fructured skull, Marina after she was released from hospital. Pictures: The Siberian Times
---
Marina is beautiful and inspiring but after her ordeal doesn't feel this.
Recently she saw a chink of light, applying for a Russian TV show that promised free plastic surgery to people whose lives would be transformed.
Marina was one of the three top candidates with more than 15,000 people voting for her - but lost out to a grandmother who wanted to surprise her eight grandchildren with a new face.
'This was my only chance to do something with my face,' she said fatalistically, making clear her earnings do not allow her to afford such surgery.
'All the money I earn I use to raise my two children.
'My face has 29 plates sewn into it, it is more or less symmetrical and it doesn't ache too badly.
'It is a pity my upper jaw was so badly broken that all my teeth feel out.
'But it's okay, I can still live with prosthetic teeth, work, and sometimes even enjoy life.
'It just hurts me that my face is so ugly that no man likes to look at it.'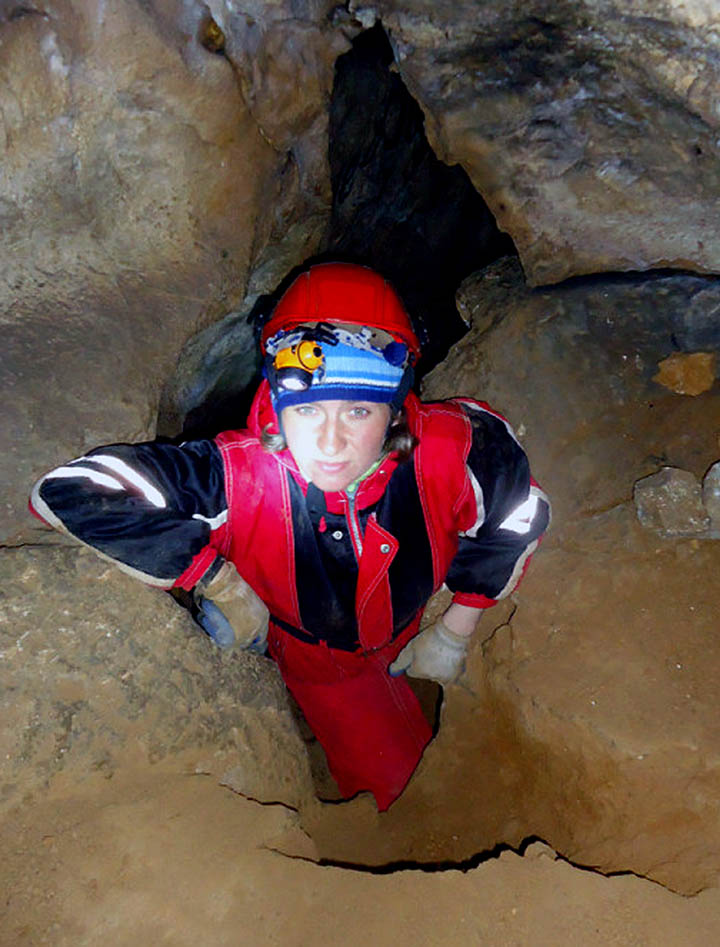 Marina, 36, before the attack. Picture: The Siberian Times
---
She runs a small business with her sister offering outdoor play areas to children in her home region of Khakassia, where the bear attack happened.
'With my appearance I am rejected for all other jobs,' she said.
'What I earn is just about enough to make sure children are well fed and dressed.
'Of course, sometimes it hits me badly that I will never be beautiful again.
'I am a woman, I want to have men smiling at me, I want to have a family - but there will never be a man wanting to even look at me.
'I feel shy and uneasy being outdoors, so I am not going anywhere much.
'My only dream is that one day I get back home and my children run to me and say: 'You are so beautiful, Mama!'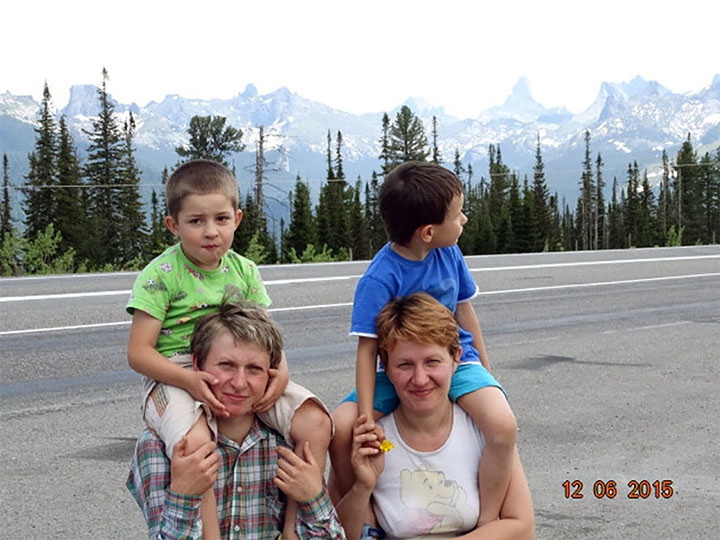 ---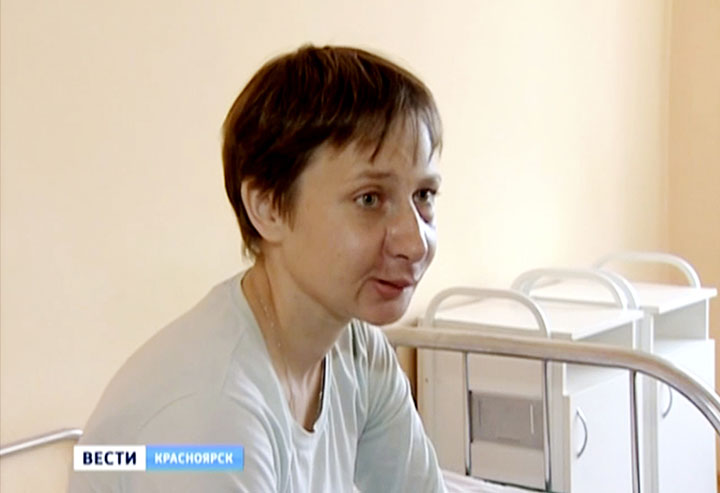 Marina, left, with her sister and children 12 hours prior to the attack; and several months afterwards at local hospital. Pictures: The Siberian Times, Vesti Krasnoyarsk
---
Her appalling bear attack was in Yergaki National Park in the Western Sayan Mountains.
Rain started falling as they hiked to the camp site, so Marina decided to pitch their tents in the forest.
She recalled: 'I woke up suddenly because of some noise and saw the tent collapsing on me.
'I only had time to think 'It must be a tree falling'
'Then I understood there was no wind. It wasn't a tree but a beast.
'It bit me. I felt how my bones broke, I heard them crack.'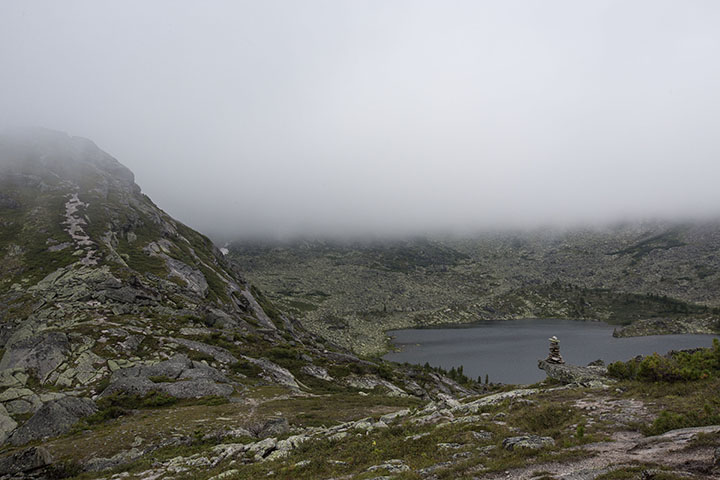 Yergaki National Park where Marina was attacked. Picture: Vera Salnitskaya
---
The mother-of-two lost consciousness but seconds later came to her senses because of the screaming.
She understood her son, Denis, then six and beside her, was in danger and covered him with her body, protecting him from the marauding bear.
She screamed to the bear: 'Come on, eat me! But don't touch my baby!'
The bear lunged at her again, sinking its teeth into her back.
'It was dark, I lost consciousness again. Next I knew, I woke up again and heard my son's voice: 'It hurts!'.
'The bear still managed to strike him.
'I was in shock, and thought - wrongly - the bear had bitten off my son's feet.
'It was dark, my ripped face was all in blood. And only one thought was in me - how he would live now, my son?
'I felt such a hatred to this bear, that I decided to kill it. I remembered the night there was an axe stuck in a log. Somehow I crawled out of the tent, grabbed it with my broken arm.
'And then the bear lunged at me for the last time, grabbing my leg.
'The axe fell. My sister cried: 'Marina, don't'
'She saved me with this.'
Instead of fighting the bear - when there would be only one winner - the two women grabbed their children and ran.
As she fled in an adrenalin rush, her son in her hands, she was unaware of the extreme severity of her facial and leg wounds.
Doctors in Abakan were shocked: her face was ripped to shreds. Her lower jaw was hanging loose, with nerve damage, her upper jaw seriously deformed.
There was an open fracture of her collarbone, and her leg broken by the bite.
Fortunately her son escaped without serious injury, as did her sister and her child.
Marina's younger son Maxim was not with her on the trip.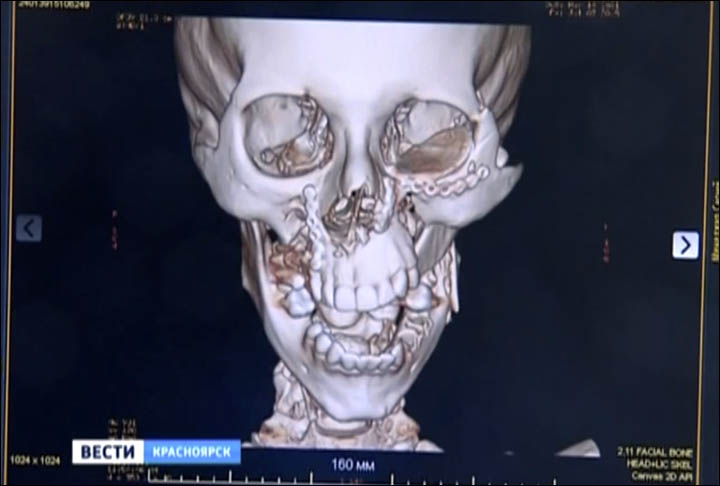 X-ray of Marina's skull after the attack. Picture: Vesti Krasnoyarsk
---
A doctor said: 'There were other injuries too but the main problem was her face. It is distorted and the scars are visible.'
Dental surgeon Olga Bobkova said: 'When Marina was brought to us, she had a six or seven fractures to the skull.
'Many of the bones were moved, the lower part - torn and moved to the left. She could not close her eye and mouth.
'She could not eat by herself - only through a tube into the stomach.
'We needed to collect the pieces of the face. How it was done? We cut the skin on the face, compared the fragments, the fixed them with titanium plates and tightened with a screwdriver.
'It lasted for almost 3 hours.'