As Agafya's years advance, concern grows - but she refuses to leave hermit life. Picture: Kemerovo region press service
New video footage of this remarkable woman was released to The Siberian Times - please see it here, with thanks to the Kemerovo region press service.
Agafya was born nine years after her family retreated into the Siberian wilderness in 1936 to escape religious persecution under Stalin. For more than three decades, the devout Old Believers remained undetected until their remote homestead was spotted from the air by Soviet geologists.
The rest of the family died between 1961 and 1988, since when Agafya has lived alone, eschewing modern ways and, for example, using flint to light fires.
Now, as her years advance, concern grows for her, but she refuses to leave her hermit life and move to a 'civilisation' she has never seen and doesn't trust.
She, too, however, has concerns over how she will cope now, and longs for a helper who shares her strict religious beliefs and is ready to forgo modernity to help her survive.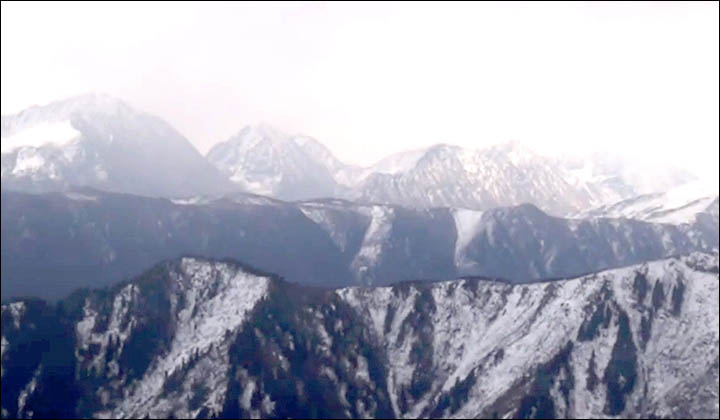 ---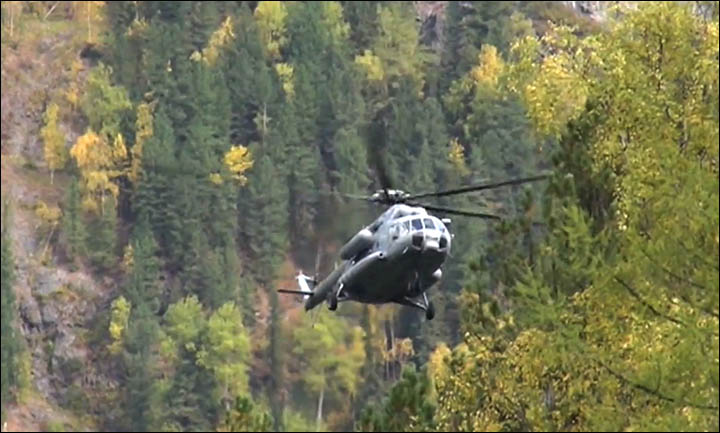 ---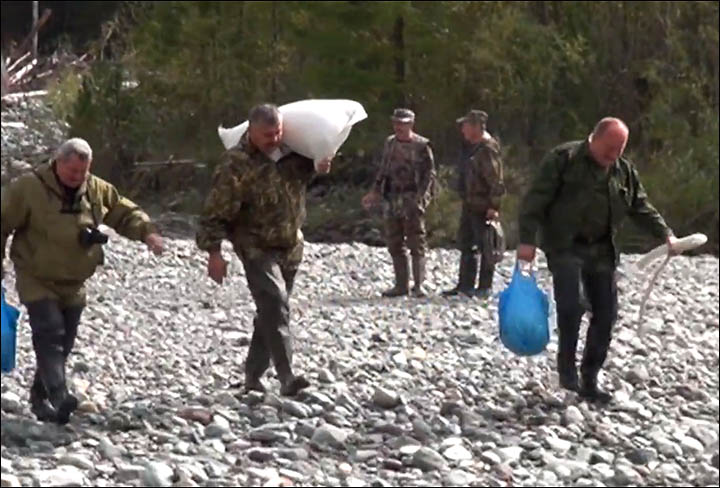 ---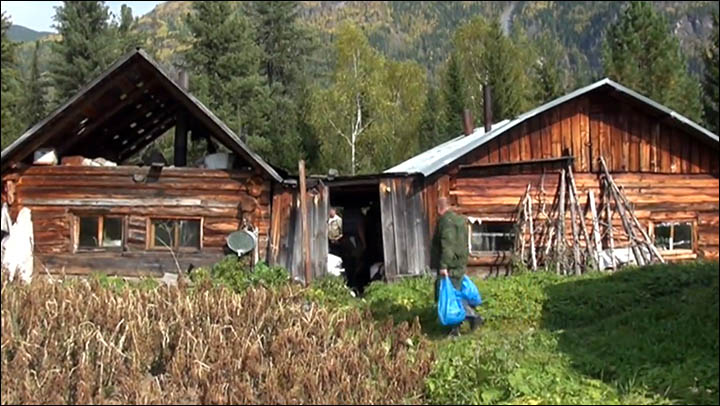 ---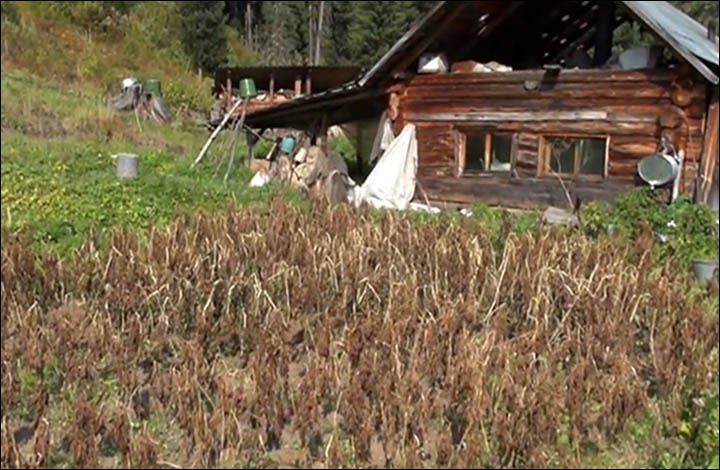 ---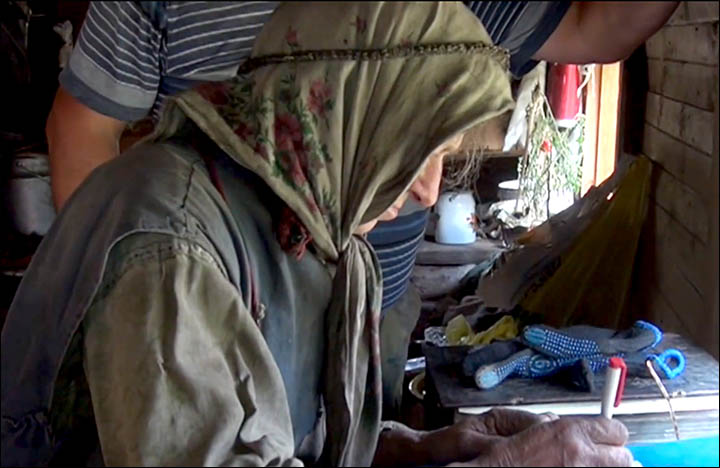 A team from the governor of Kemerovo region arrives with supplies of food. Pictures: Kemerovo region press service
This summer she has been bothered by a wild bear, which has sniffed around her huts in search of food.
'I scare it by banging on an empty bucket,' she said to a group led by Vladimir Makuta, head of Tashtagol district of Kemerovo region, who flew in by helicopter to bring her essential supplies of hay, grain, and potatoes, while also cutting firewood.
In some time the bear will hibernate but this is not the only problem. 'I don't know about how will I get through the coming winter,' said Agafya, who will be 70 on 23 April next year (though some accounts say she has reached this milestone already).
'I didn't manage to finish half of the hay I need for my goats, and some of them are not giving milk. I have six goats now, and I can only milk a couple of them.
'And my logs are not ready. I really don't know.'
Previously Agafya had a 'helper' - a priest's son Alexander Besshtanikov, aged 18, from Tomsk - who came to live with her from February to April, but then left evidently unable to cope with the isolation though he also had to report for army conscription.
'As soon as we have somebody ready, when somebody wishes to come and join you, we will send this person over, but you must understand we can not force people into it,' said Vladimir Makuta.
She replied dolefully: 'People came here to film me with a camera - they said if I speak and they film me, millions of people around the world will see that I need help and somebody will come'.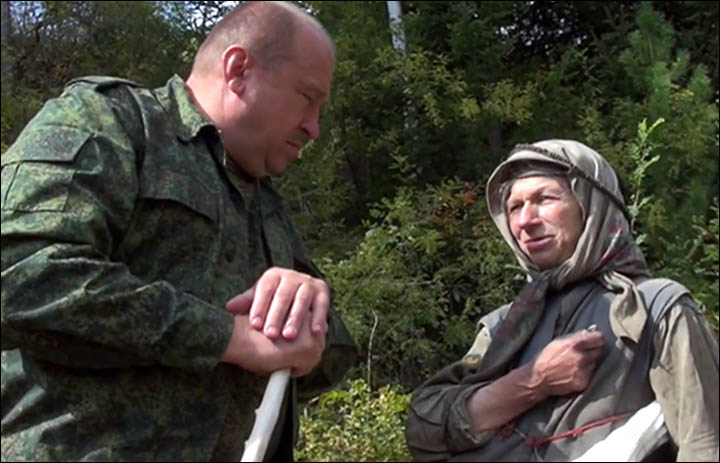 ---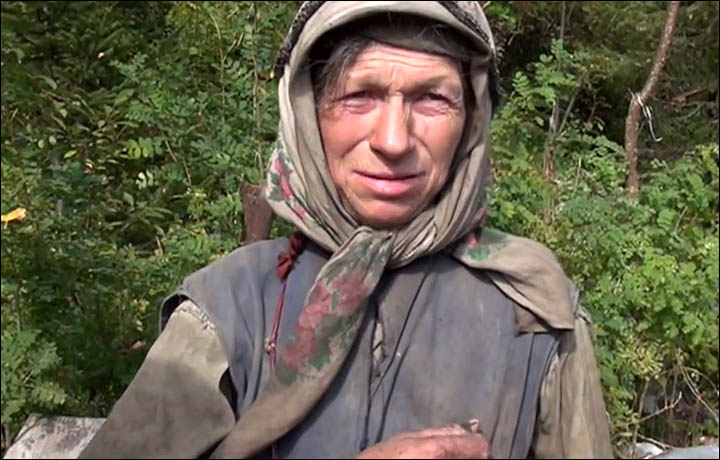 Agafya filmed talking to Vladimir Makuta and on her own. Pictures: Kemerovo region press service
In fact, Afafya is not quite alone - for some years Timofey Sedov, a one-legged hunter and former geologist, lives along the river from her in his own shack.
'Agafya is a person who never stops working. Compared to her, I am extremely lazy. When I can't catch fish, she puts nets in the river and gets enough to feed herself and also help me. She is a person of an extraordinary destiny', he said.
'On balance, Agafya seems to be in a good mood. She is busy fishing and looking after her vegetable garden, finishing the work before the first snow, and as ever is not intending to move closer to people,' said Vladimir Makuta. 'She was grateful for our help, and passed her best wishes to Aman Tuleev.
'There was a young helper who came to live with Agafya, but he left, longing for people'.
Agafya's father Karp Iosifovich (the head of the family) and his wife Akulia deliberately cut themselves off from the world. Akulina died in 1961.
When they were found in 1978, her brothers Savvin, then 45, and Dmitry, then 36, and sister Natalya, then 42, were all alive. The three other children died in 1981 and Karp in 1988.