If you're ever in the magical Altai Mountains, and need a guide, Svetlana can help show you round this pristine Russian treasure. She has another great talent, too, picturing the cats who have lived with her since she quit city life 17 years ago and moved to the village of Uznezya.
From the start, her feline friends joined her in her mountain retreat, along with her children Lisa and Maksim, now 19 and 21.
'I lived in Altai for about 17 years,' says 46 year old Svetlana, who is a photographer, artist and doll-maker as well as a mountain guide.
'It is a very long story but the fact is I saw Altai in my dreams. Since my childhood, I kept seeing this one certain place, but I could not understand where it could be. Later I learned that my father's ancestors were from Altai. So it was kind of 'call of my blood'. I came to look and found the place of my dreams, and recognised it.
'I went back, divorced my husband, took a sack with valenki (felt boots) and cookware, and moved to Uznezya with my kids and our beloved cat Sonya.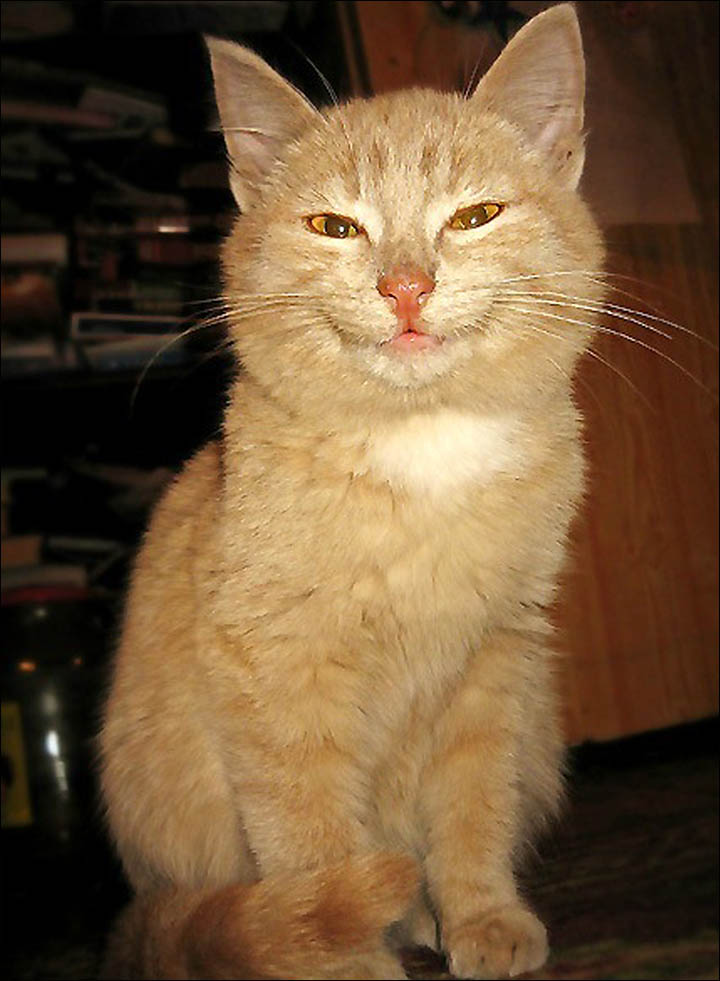 'It was quite risky, but it was the right step. Everything went very successfully, and we felt like the place was waiting for us.
'I believe that people should live where they want. It seems strange to me to live in the place which you do not love, when the whole planet Earth is around.'
The cats were like-minded. Some she chose; others chose her.
'Our first cat Sonya protected our house well from mice and other rodents, but later she went away. Like all the cats free in mountains, they come and go. For all this time, we had about 30 cats'.
And most of them she has photographed. 'At some point we began to bring kittens by ourselves and only male ones, because the female cats breed with incredible speed and what should I do with kittens?
'There is no shortage of cats in the village, each household has at least one. So we try to have only male cats now.
'At the moment, only two cats left and I hope they will be still home when I come back from my latest trip. They are my favourites Kokos and Zefir.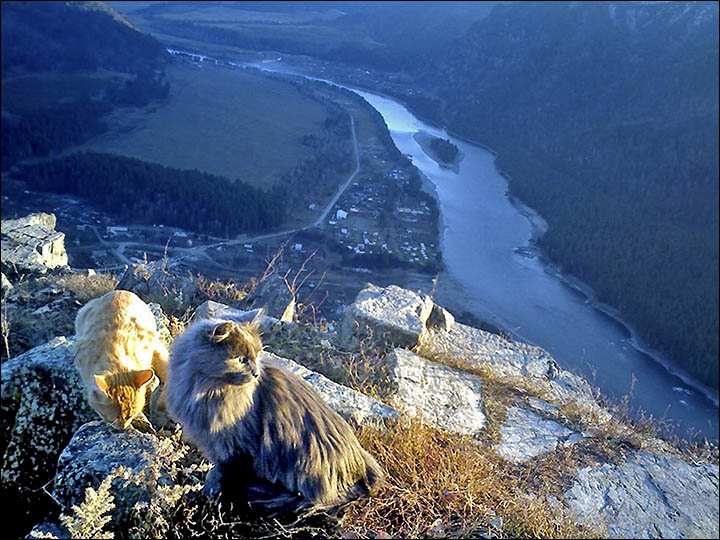 ---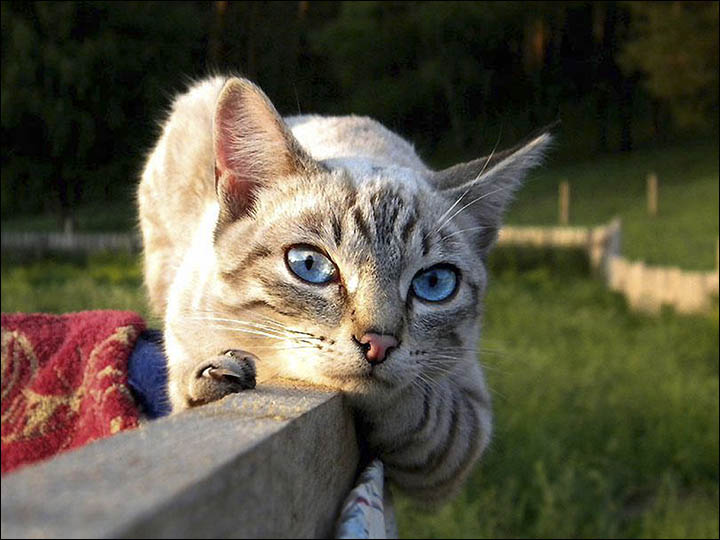 ---
---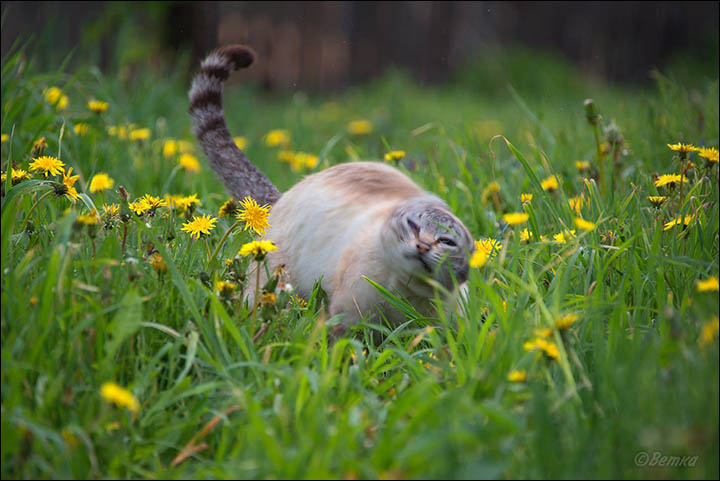 ---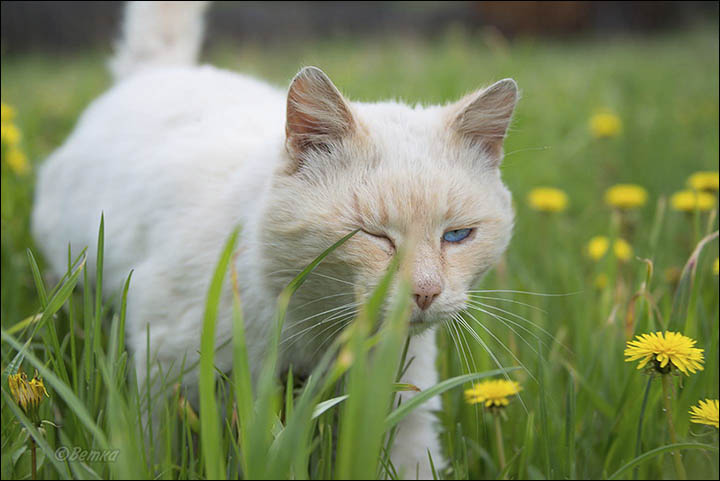 ---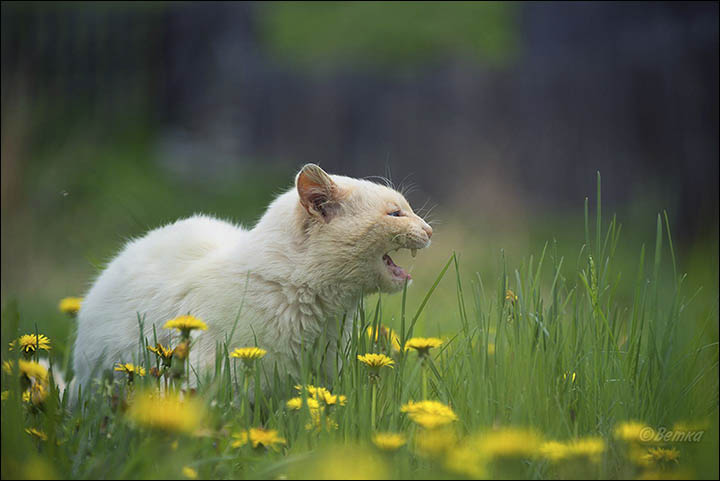 ---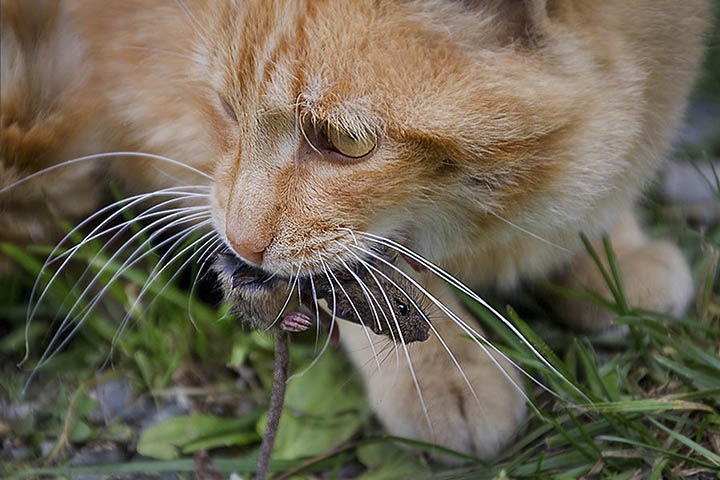 'The cats do often disappear. They live free life, they walk where they want, I cannot keep them locked up.'
They seem to share her love of the fabulous Altai nature.
Kokos loves to climb the mountain with me. When he is lazy, I put him in the bag on my back.
'There is a mountain near my house, and I often climb it.
'Once a few of my cats decided to follow me. Firstly, I prohibited them to do this, shouting at them, threwing clods of earth and grass to scare them.
'But then I thought, why do I prohibit them? What can happen to them? If they want to go back, they can stop. So I allowed them to follow me. They bravely went through the forest, climbed higher and higher.
'In the end there left only two cats who accompanied me all the way. Close to the top they began to suspect something was wrong. They obviously thought: 'Where did Svetlana lead us?'
'But it was nowhere to retreat, I cheered them, called them, saying 'kitty, kitty, kitty'. Finally we reached the top. How did they looked at the view from there, at this giant Katun River and valley. They were amazed. I did not have a camera that time, only my cell phone, so I made some pictures on it.
'I was really surprised with the cats climbing the mountain. Dogs, yes, they would do it, but cats? I'd never heard about such cases.'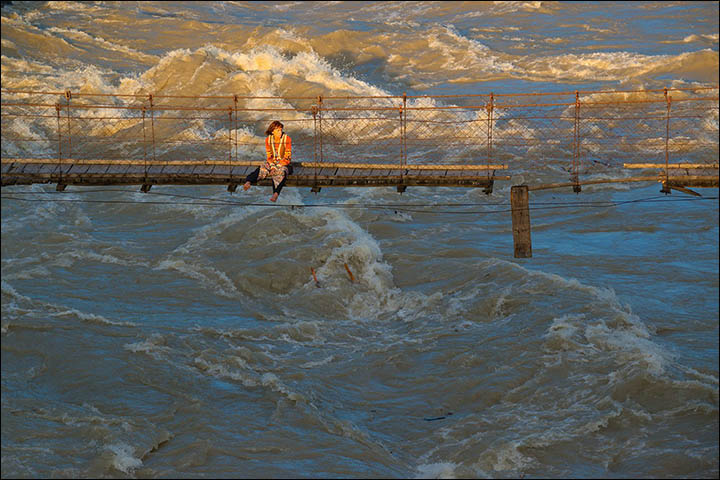 ---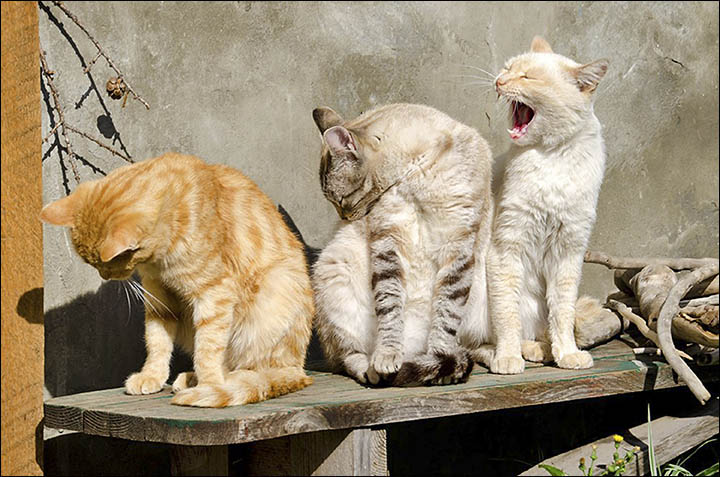 ---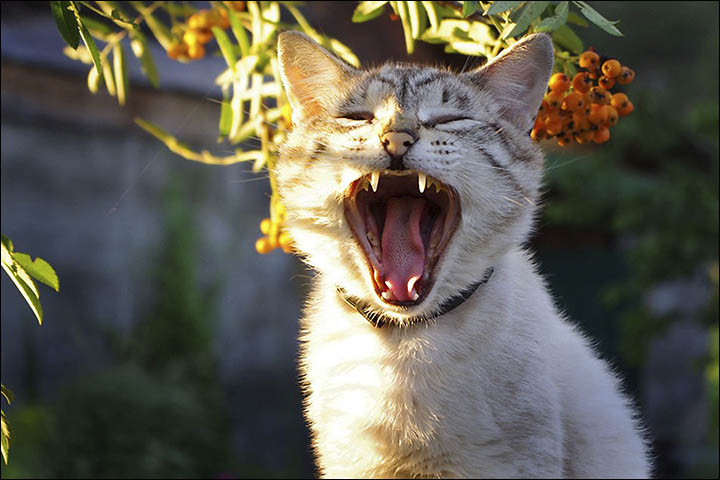 ---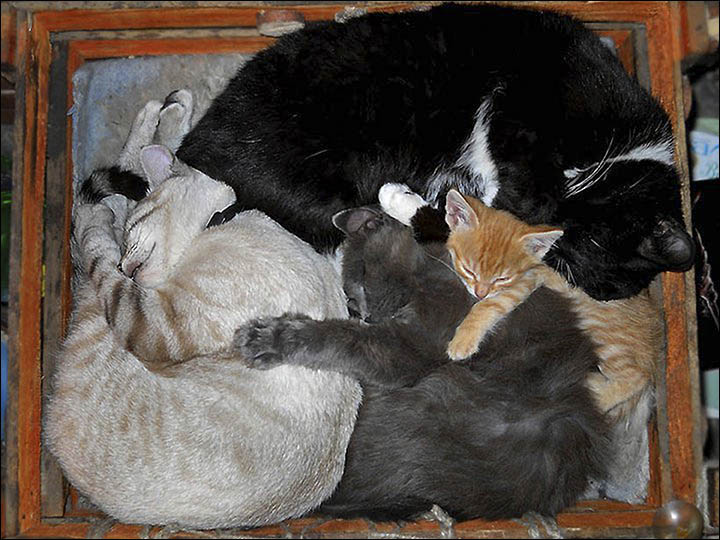 ---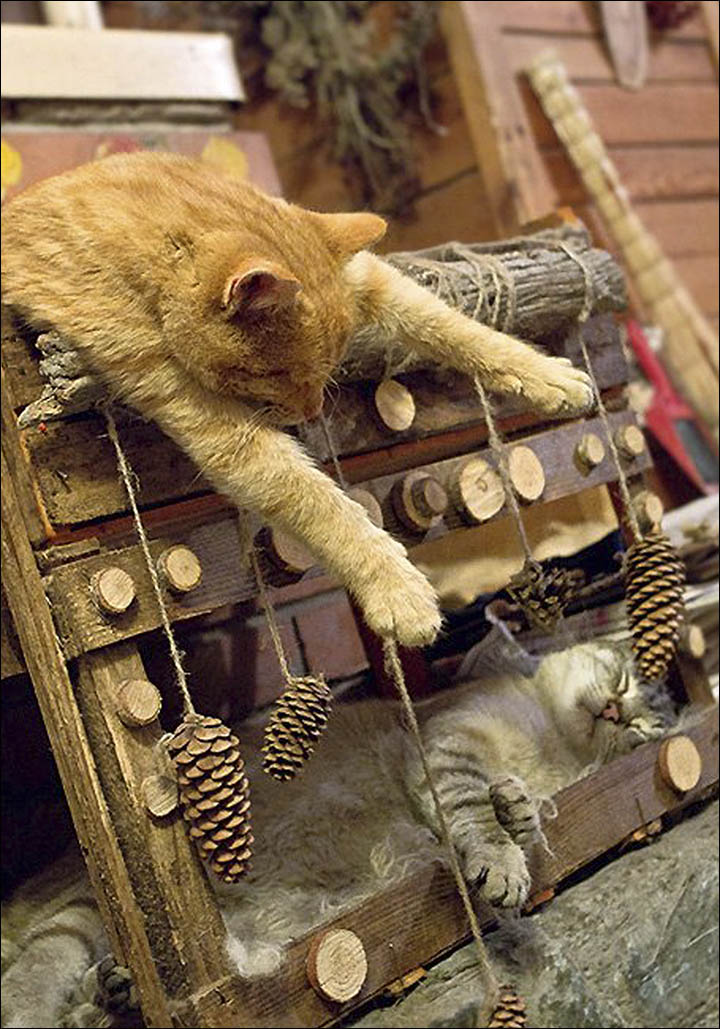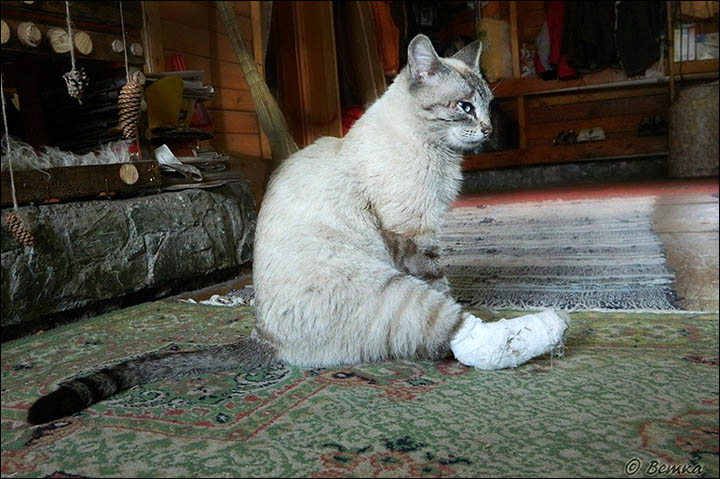 ---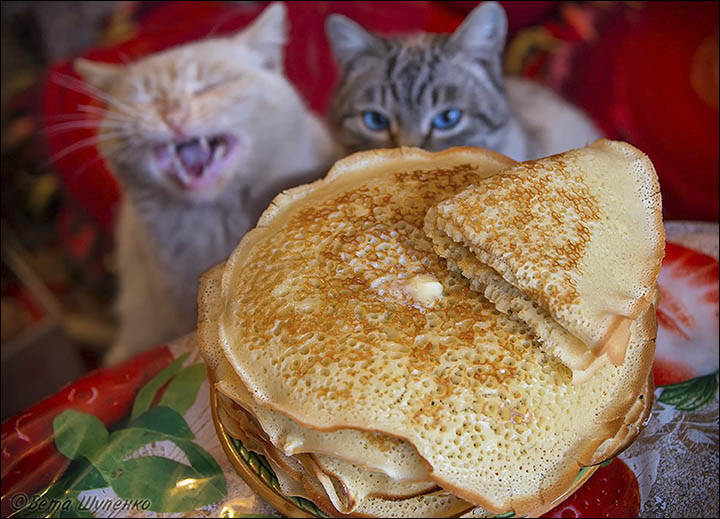 ---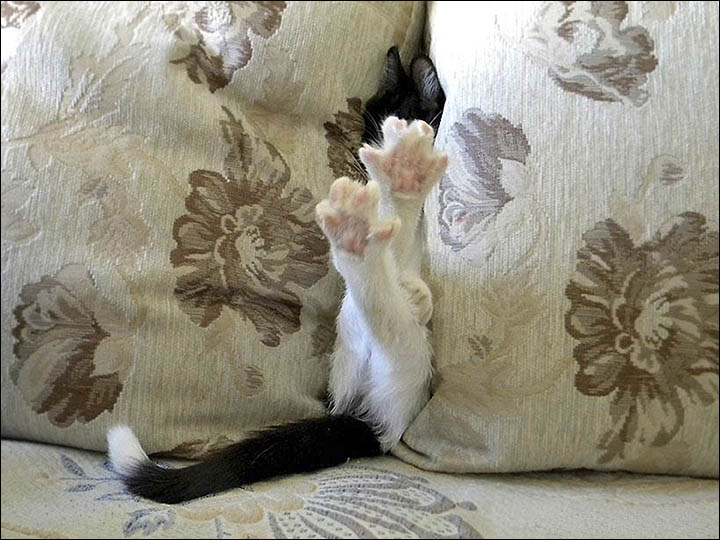 There are dangers for the cats in the mountains.
'They disappear from time to time. There is a motor road near our house, tourists rushing along it like crazy. They do not think there's a small villager here, with children, sheep, horses and cats. So I think that some of my cats were killed by cars.
'They walk freely, they visit their 'girlfriends'. I am happy when they do not go far away from home visiting other cats, but I can not stop them.
'Besides, they are fighting constantly with other cats and they fight hard, for life and death. This is nature.
'Sometimes tourists steal the cats; once we even saw them taking one of the cats off the fence, jumping in the car and speeding away.
'I've got no clue why did they need to do it. They come to Altai to relax, so why to steal animals.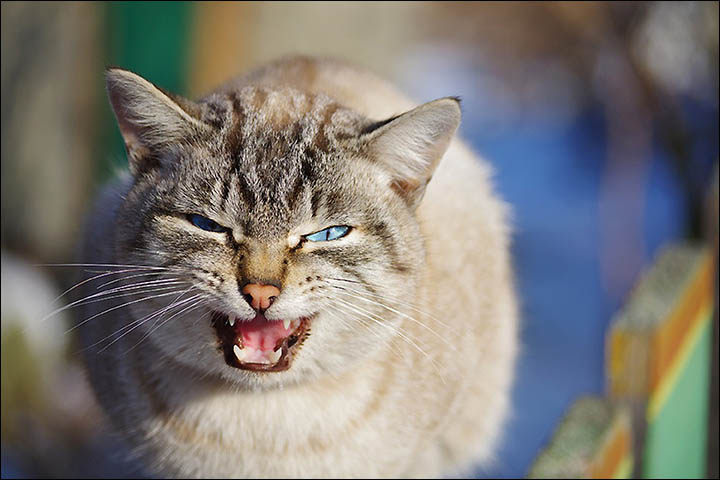 Every cat had its own character and its own story.
'There were times when I took cats from the places where there should not be any cats. For example, I took Zefir from a remote place near Belukha Mountain. One cat, Mergen (his name means 'hunter' in Altai language) came from the mountaineering Camp 'Aktru'.
'There lived a female cat, and there was an almost wild male cat that visited her. Locals called him 'Raptor' because he was horrible - all in scars, with half of his tail. He came mostly in the night, to meet with his female, eat something and disappear again into the wild.
'I took a kitten from these parents. Such cats, who live in the wild differ a lot in both character and behaviour from others. Take eating habbits: that kitten was taught to drink from mountain streams, and he never drank anything but fresh water. He was certainly a better hunter than others.
'It was Mergen whom I noticed smiling first. I still don't know why and how it could be possible, but he clearly smiled when he saw camera in my hands.
Then I realised that another cat, Zefir also had the ability to smile.
'They all catch mice and sometimes birds - not to eat, just to show me. In autumn, I risk stepping on them when I go out.'
'After watching my cats living here I have a strong feeling of pity for animals locked inside apartment blocks'.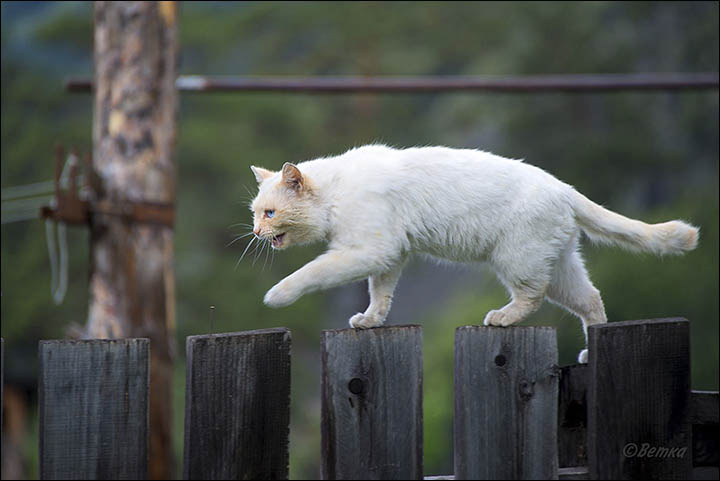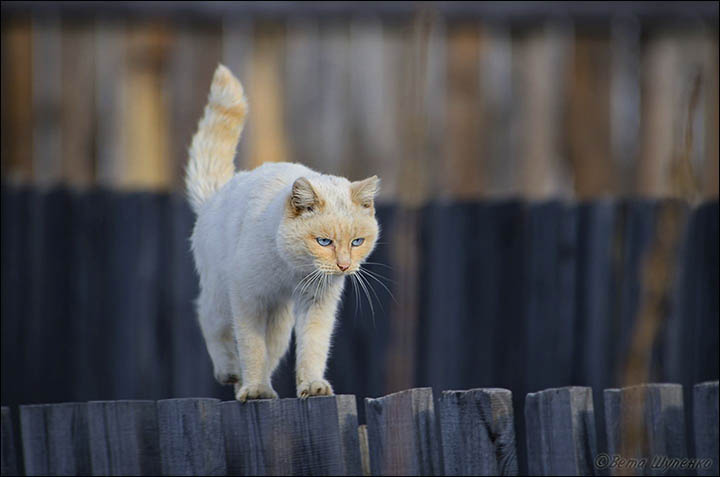 ---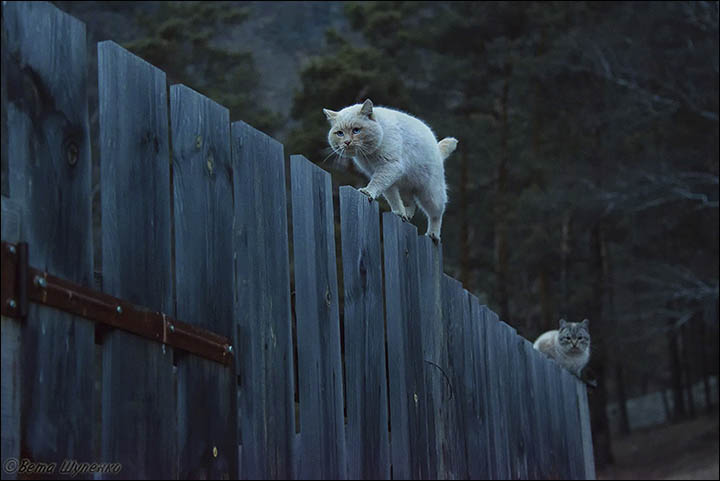 ---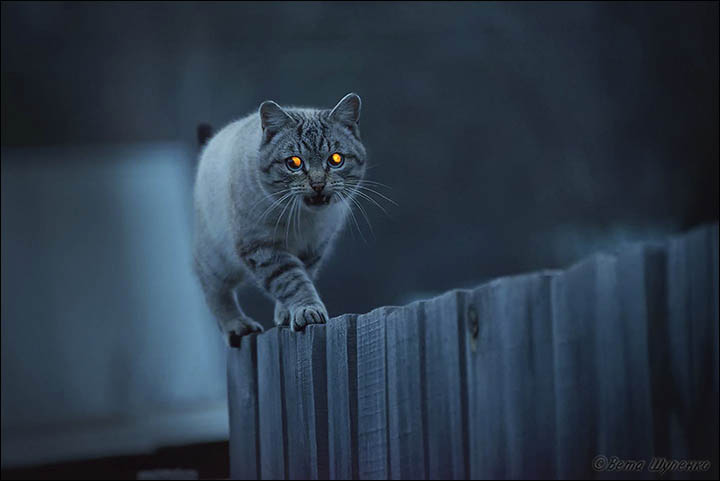 Her cat Kokos is a Siamese Seal tabby point.
'He is very intelligent, think the most intelligent of all the cats, as well as clever and sly. He once broke his leg and I got really attached to him during the time I helped him recover. He knew how to use the injury to get even more attention.
'I communicate with Kokos not as with cat, but more like with a human. Our relationships are very special'.