Happy hunting! Killy the leopard pictured recently. Picture: Land of the Leopard Nature Reserve
Each big cat counts for so much with this endangered species since each one could in the end be the difference between survival and extinction in their natural habitat.
Killy was feared killed after being struck by a car in summer 2016 in Primorsky region, in Russia's Far East.
Pictures taken by passing motorists showed her lying wounded on the road, blood pouring from her mouth.
Rescuers rushed to the scene but by then she had crawled into the undergrowth.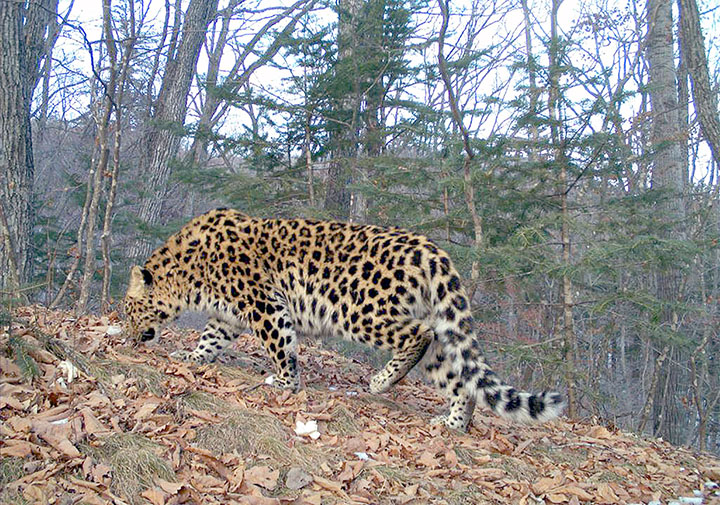 ---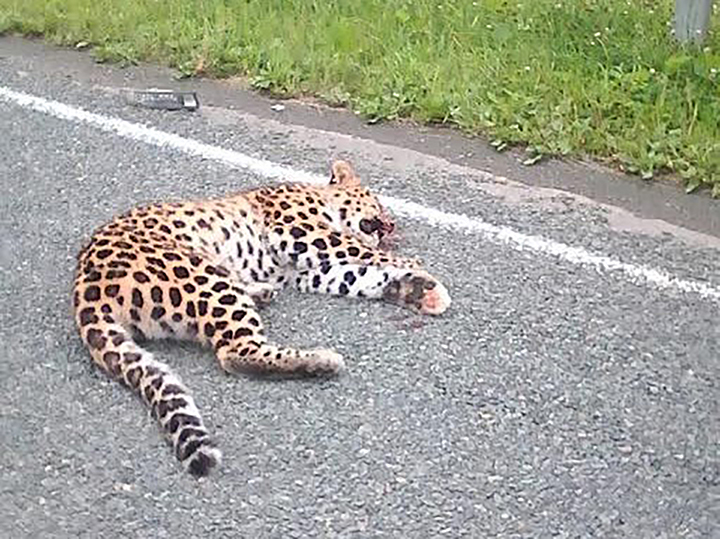 ---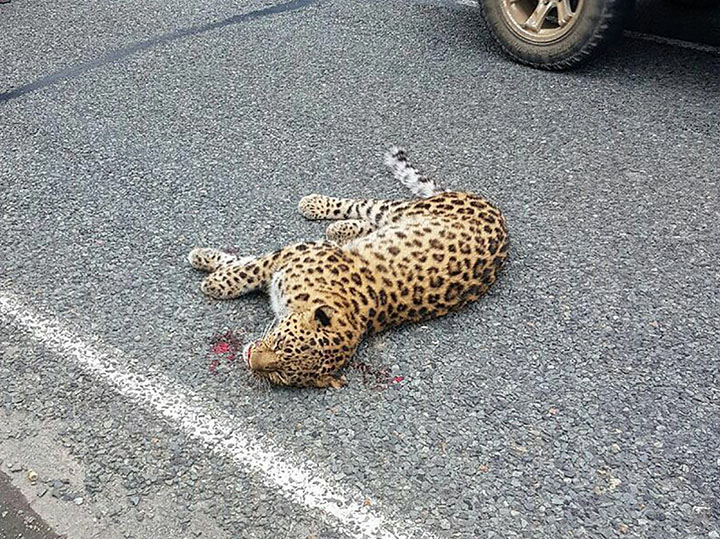 Pictures of Killy taken immediately after the road accident (two images below) and now (top images). Pictures: Land of the Leopard Nature Reserve
---
Further searches failed to locate her, but experts feared she had been fatally wounded and was dead.
Checks on camera trap footage from this area - part of the Land of the Leopard nature reserve - failed to locate a cat with her distinctive pattern of spots.
'Finding Killy alive and unharmed is a true sensation, the main discovery of this year,' said excited Tatiana Baranovskaya, director of the reserve.
Her discovery shows 'just how incredibly resilient these cats are' as they fight for the survival of their species.
Ten years ago, numbers of these Siberian leopards in the wild had sunk to just 30.
Even now, with 80, a sudden disease could decimate the species, which is why every leopard is so vital.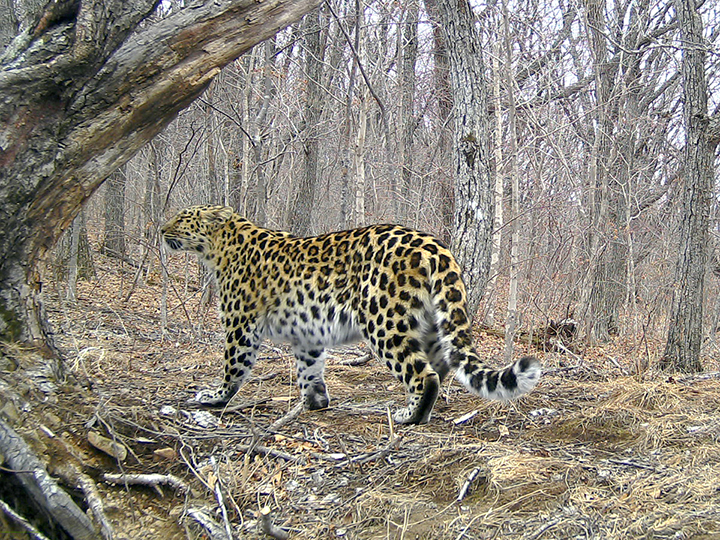 Killy was believed to be dead. Picture: Land of the Leopard Nature Reserve
---
'We honestly lost all hope after more than a year of not seeing her', Tatiana Baranovskaya said.
'After several first pictures of Killy were received, we went through thousands of images in our database, comparing her individual pattern of spots with earlier shots, and making sure there was no mistake.
'We couldn't believe our eyes, but there she was, tail high up and walking like she had never been harmed.
'She cheated death, and with a great feeling of joy and relief we all want to say 'Happy hunting Killy!''
Each leopard is carefully monitored.
Killy - named after Olympic giant Jean-Claude Killy - is four years old and known for her secretive behaviour.
The creation of the reserve by the Russian government - where the big cats are protected from illegal hunting - has led to a remarkable baby boom in the species.
Numbers of the leopards has almost tripled since 2007, yet the species remains 'critically endangered'.
Tatiaba Baranovskaya and Killy. Pictures: Land of the Leopard Nature Reserve
---