'Do you think we can all get together and each bring a little bit of money in?' Picture: Alina Yatckevich
Siberia's well-known goodwill has once again triumphed after a community rallied together to buy a new car for an elderly man whose own vehicle was set on fire.
Alexander Belousov, 73, was left devastated after hooligans torched his beloved Moskvitch-412 particularly as he had no way of being able to buy another. But hearing about his plight, members of his neighbourhood in Omsk joined forces and formulated a plan to secretly raise the funds themselves in time for his 74th birthday.
A campaign to get 50,000 roubles ($949/£609) was launched online on the social network VK and within days the donations started flooding in.
It started with a message that read: 'Friends! Let's help an old man who is in a difficult situation. At the end of November unknown vandals burnt his Moskvitch-412.
'Alexander has no means to buy a new car, and the old one is beyond repair. He is turning 74 on 14th December - do you think we can all get together and each bring a little bit of money in? If we gather 50,000 roubles we can help him get a new car to replace the burnt one'.
The message added: 'Your little contribution can make a huge difference'.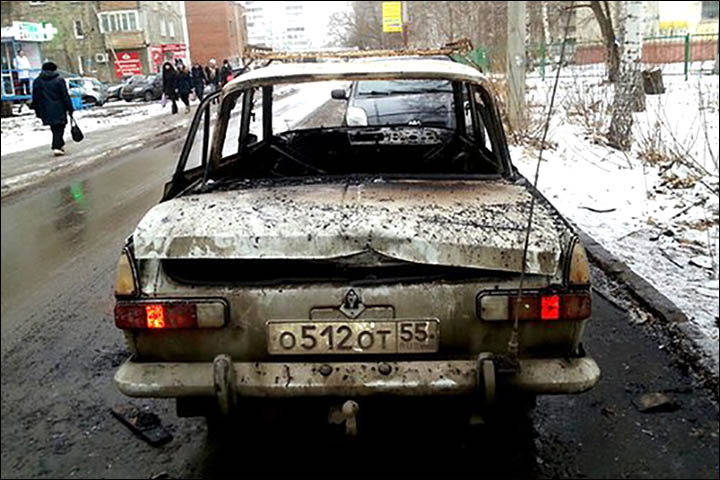 ---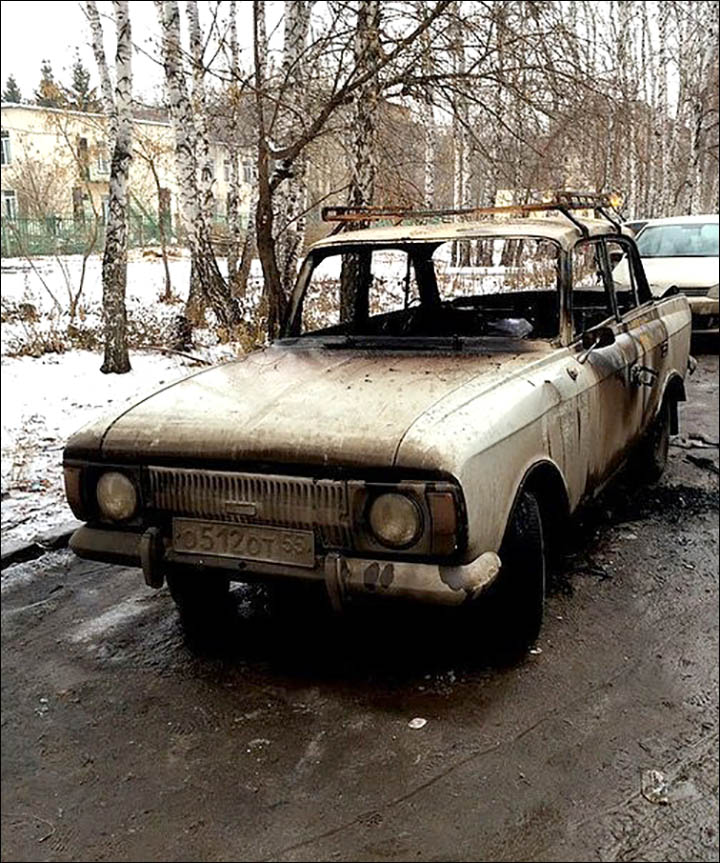 'I am so grateful for what you've done'. Pictures here and below: Alina Yatckevich, Avaryiniy Omsk
---
By November 17 the group had raised 6,500 roubles but this had more than doubled to 19,000 roubles the following day. The target was reached on November 20, when well-wishers had managed to raise 55,000 roubles, allowing them to surprise the septuagenarian with a new car.
Mr Belousov, who works in the Triumph Shopping Centre, said he was delighted, and overwhelmed, by the generosity of his community.
He said: 'I love the car. I can't say how surprised I felt when I heard about them coming together to help me. I so didn't expect it to happen…I didn't expect it at all!
'And you know what, I believe that our youngsters are not so hopeless. No, they can do a lot for the country.
I still need to get my bearings, I felt rather lost when they broke the news about this car to me. I didn't expect such attention to myself and I felt really shy - and very, very touched. I am so grateful for what you've done'.