'I will definitely be back and I will seek justice, and sooner or later I'll prove it'. Picture: pravo.ural.ru
A Russian army whistle-blower who alleged his men had been fed dog food has now been convicted of beating up a handcuffed soldier in a separate case. Major Igor Matveyev, a former major in the interior troops in Siberia, is said to have abused his position by extorting bribes from the man, whom he chained and then assaulted.
The soldier, named Alexey Zebnitsky, had deserted his ranks in 2005 but was caught in Vladivostok in 2010 and brought to military unit No.6890 in Primorsky Krai where the attack took place. Matveyev's conviction comes just two years after he was sentenced to four years in prison for beating up two other soldiers, and follows the controversy over his high-profile remarks about allegations of corruption within the Army.
The major was first arrested in June 2011 after he posted online videos appearing to show re-labelled dog food on shelves destined to be supplied as ordinary meat to the garrison. In the video, addressed personally to then Russian President Dmitry Medvedev, one label saying 'Belka and Strelka dog food' had been removed and was replaced with a sticker that read 'beef in its own juice'.
He claimed it had been substituted for food stolen from his soldiers, but his accusations were denied and he was stripped of his rank, sent to the reserves and banned for working for the state for three years. The major also accused the brigade commander Colonel Valentin Sultanbekov of an abuse of power and claimed one million roubles was missing from his unit. He also said he found illegal Chinese migrants living in the barracks and doing construction work.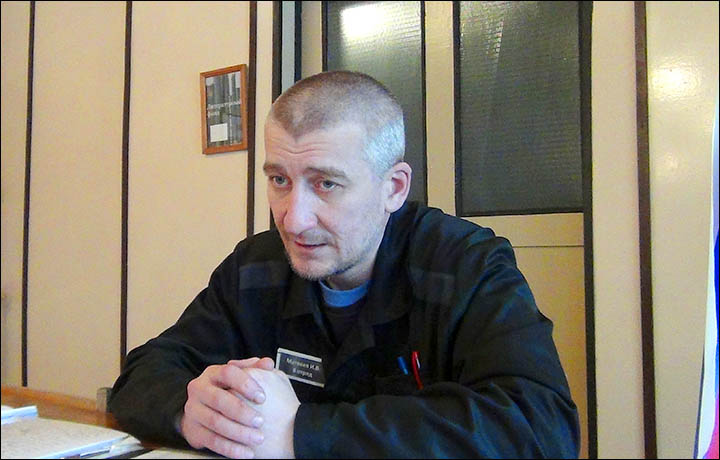 ---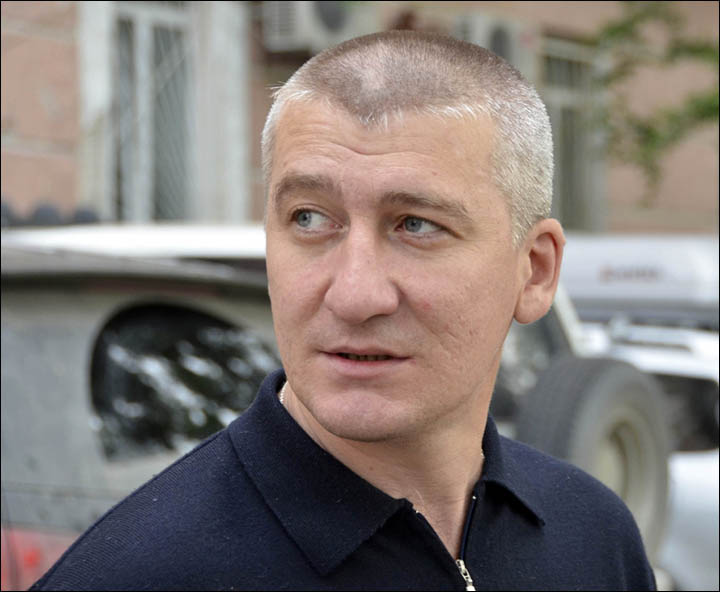 Former major previously claimed dog food was fed to soldiers. Pictures: Novaya Gazeta, pravo.ural.ru
---
Matveyev insisted the first assault case against him had been made up because he had gone public with the accusations about life within the Primorsky Krai facility.
After his first conviction at the Vladivostok garrison military court, the major said the allegations against him had been completely fabricated.
He said: 'There was no abuse of power with the use of physical violence from my side. I will never consider myself a former major, even if it will be imputed to the crime. I will definitely be back and I will seek justice, and sooner or later I'll prove it'.
The latest conviction, at the same military court, focused on allegations that in April 2012 he handcuffed and then assaulted a deserting soldier at the garrison.
Initially the case was sent back to the court for further investigation with the first hearings only taking place this year.
Matveyev's lawyer Olga Gryanchenko told the hearing it is not clear why his client was accused of the crime, rather than another senior member of staff in the unit, who had led the operation to detain the deserter.
The former major was sentenced to four years and five months, although the sentence will run concurrently to his existing prison term.