'I wish everyone good health, spriritual salvation, prosperinty, well-being and long years ahead'. Picture: Igor Nazarov
A famous Siberian hermit who has only ever ventured out of isolation a handful of times has come out of hiding to deliver a New Year message to the world. Reclusive Agafya Lykova is the sole survivor of family of Old Believers that cut themselves off from civilisation for decades and in 1978 had no idea the World War Two had ended.
Members of a fundamentalist Russian orthodox church that had been persecuted since the days of Peter the Great in the 18th century, the Lykovs had fled deep into the Siberian wilderness amid a Stalinist purge of religions in 1936. As the years passed they retreated deeper and deeper into forests, foraging for whatever they could find and once even being forced to eat their leather shoes to survive.
Their full incredible story only emerged in the 1980s, turning them into a national phenomenon although Agafya chose to remain on the little plot.
Now the last remaining member of the family, even to this day she has only ventured out from isolation six times in her 71 years. However, for the first time she has gone in front of television cameras to wish the world a prosperous and fruitful New Year.
Giving an interview to NTV she said: 'I wish everyone good health, spriritual salvation, prosperinty, well-being and long years ahead'.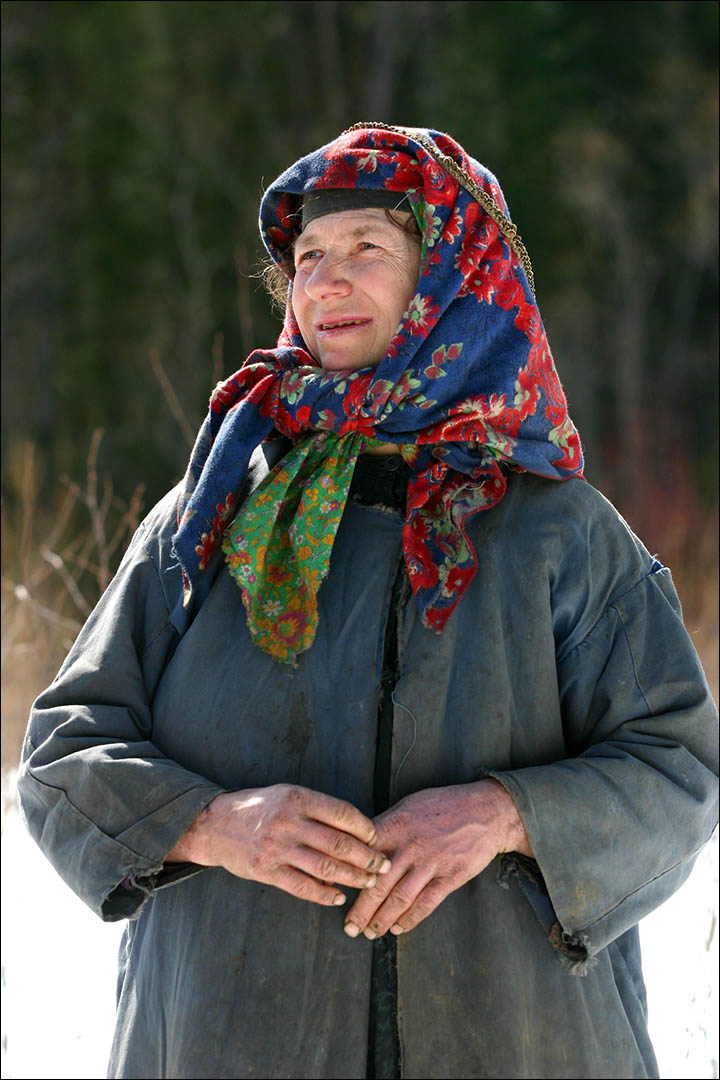 Agafya Lykova, 71. Picture: Alexander Kuznetsov, Krasnoyarsky Rabochiy
---
Agafya, who was born in 1943, was given a handful of presents during the visit from the television crew, including batteries for her torch, candles, food for her goats and a food pack containing fruit and sweets. Her life in the Siberian countryside is tough and she told NTV correspondent Sergey Syrkin that she is now finding the harsh winter 'unbearable'.
He said: 'It's hard to heat her izba (log house) and she fails to save enough products. Wild animals often come to her lodge and steal her food'.
During the interview he also discovered that the reclusive woman tries to chase away anyone who visits her with a cough or a cold. It was this partly this illness that killed her brothers and father, and she is scared of the symptoms. At the beginning of winter her neighbour, geologist Yerofey Sedov, came down with an illness and she told him to stay way.
Agafya said: 'He was coughing and coughing and I got scared. For me it's case of if you cough, get away from here'.
Agafya has called the wilderness home for all of her seven decades, with her little plot located about 500 feet up a remote mountain side in the Abakan Range, in south-western Siberia. She was the fourth child of Karp and Akulina Lykov and for the first 35 years of her life she had no contact at all with anyone outside her family.
It was in the summer of 1978 that a group of geologists accidentally stumbled across the group, with scientists reporting that Agafia spoke a strange blurred language 'distorted by a lifetime of isolation'. Her father, Karp Lykov, had taken the decision to flee normal civilisation in 1936 after a communist patrol arrived at the fields on which he was working and shot dead his brother.
Gathering a few meagre possessions and some seeds, he took his wife, Akulina, their nine-year-old son, Savin, and two-year-old daughter Natalia, and headed off into the forest. Over the years they retreated deeper into taiga, building a series of wooden cabins amid the pine trees.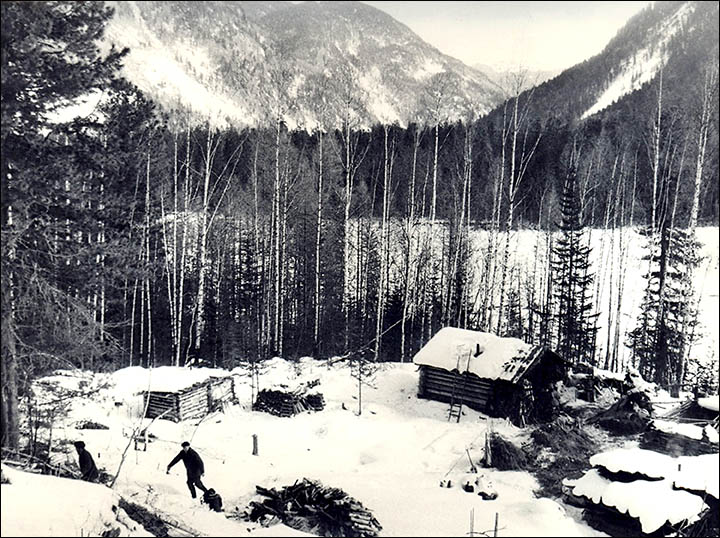 ---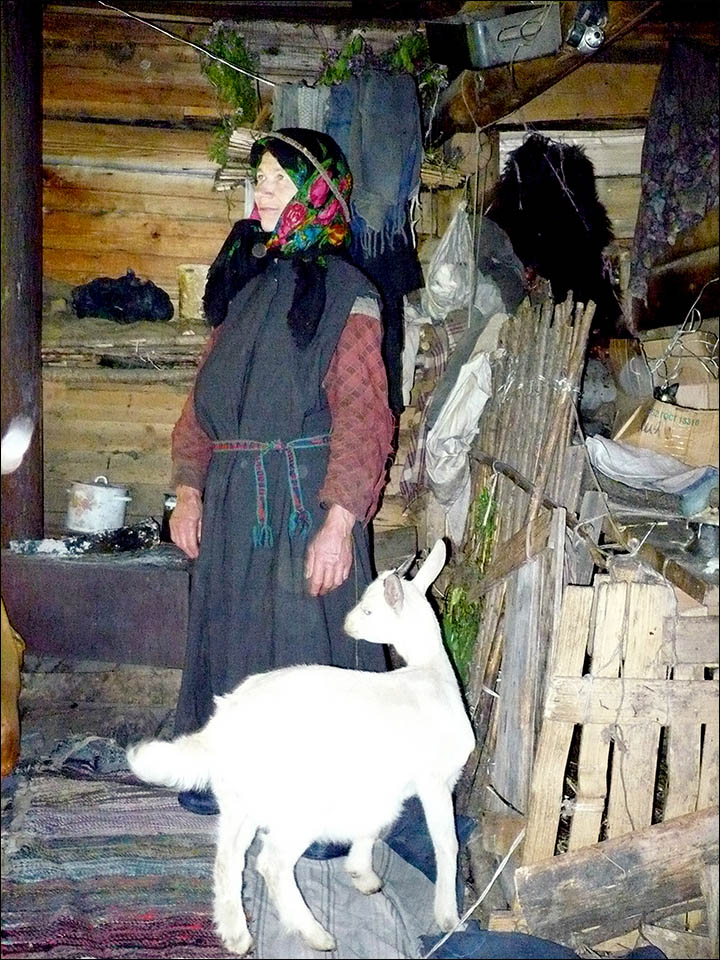 The Lykovs' house pictured in the middle of 80s, and Agafya some years ago. Pictures: Igor Nazarov, Vladimir Makuta
---
When their metal pots had disintegrated beyond use, they were forced to live on a staple diet of potato patties mixed with ground rye and hemp seeds. However a bad winter in 1961 killed off everything in their garden and they were reduced to eating their own leather shoes. The cold weather, and lack of food, tragically proved too much for Akulina who died.
Once the family was discovered they continued to live in the wilderness and, apart from salt, knives, forks and handles, they opted not to adopt any methods or items from the modern world. Sadly just two years later three of the four children also died: Savin and Natalia suffered kidney failure and Dmitry died of pneumonia.
Agafya's father died in his sleep in February 1988, but despite her age and the risks to her health she continues to live on the little homestead.
A number of people, including Aman Tuleyev, the governor of Kemerovo Oblast, do keep an eye out for her, bringing her provisions including cabbage, flour, grapes and her favourite oranges. Vladimir Makuta, head of Tashtagolskyi region of Kemerovskaya Oblast, said: 'It is important for us to know she has everything she needs, that she'll live another winter and will have food'.