Elena Popkova, 48, and Ekaterina Popkova, 27, do not believe Mikhail Popkov is guilty. Picture: Channel 1
'If I suspected something wrong, of course, I would divorce with him. I support him, I believe him.' So says the wife of Siberian serial killer Mikhail Popkov, who is now serving life for the brutal murder of 22 women.
A court in Angarsk found him guilty of attacking his victims with axes, knives or screwdrivers. He also used a noose, carved the heart from one of the women, and even beheaded at least one of them.
Elena Popkova, 48, spoke for the first time on the horrific case that has shocked Russians ahead of an appeal on 9 April to reduce his life sentence, while the couple's daughter Ekaterina (Katya), a maths teacher, insists she is still her 'Daddy's girl'.
Married for 28 years, Elena claimed ex-policeman Popkov never showed any signs of being a killer and stressed that she and her family had always felt 'safe' with him.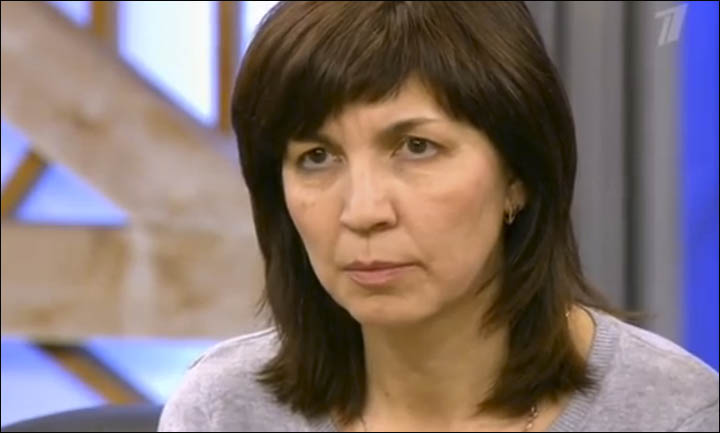 ---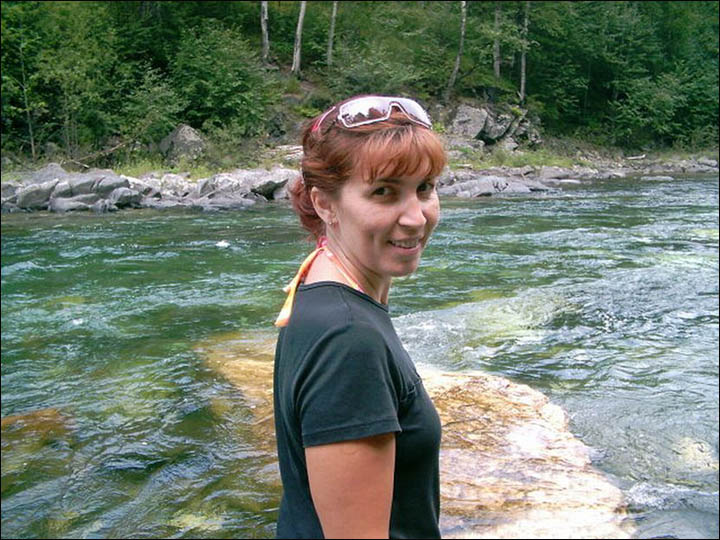 ---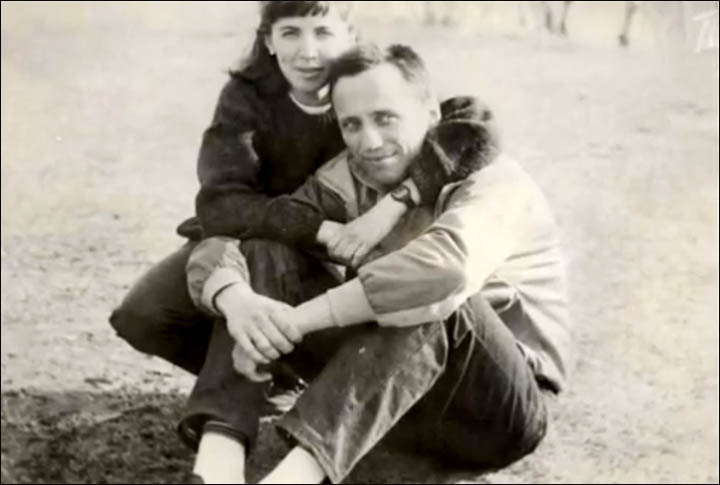 Married for 28 years, Elena claimed ex-policeman Popkov never showed any signs of being a killer and stressed that she and her family had always felt 'safe' with him. Pictures: Channel 1
She dismissed claims against him as mere 'fairy tales', despite his court confession as one of the country's worst serial killers. Elena said: 'We met on the Monday and Tuesday before sentencing and discussed this situation. He already knew that it would be a life sentence.
'He denied everything. Even when our daughter Katya asked him, he said, 'Katya, you understand that all these [allegations] are fairy tales. It is the system - I have worked within it, I know this system well.
'We have been married for 28 years. If I suspected something wrong, of course, I would divorce with him. I support him, I believe him. If he were to be released right now, I would not say a word and we would continue to live together.
'I love him, I support him. He did not cause me any harm for all these years. I felt safe with him.'
Maniac Popkov, 50, tortured the women as he killed them, allegedly because he wanted to 'cleanse' the streets of prostitutes, though his victims are not believed to have been sex workers.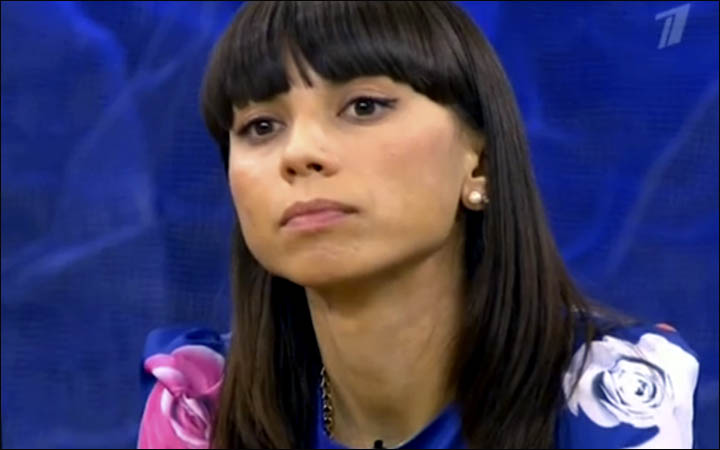 ---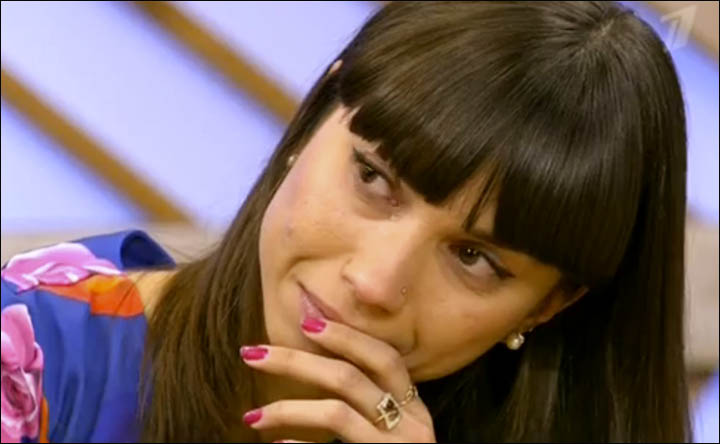 'I do not believe any of this. I always felt myself as 'Daddy's girl'. Pictures: Channel 1
His nickname - 'The Werewolf' - comes from the brutality his rapes and murders. Many of the crimes took place while he worked as a police officer in the city of Angarsk. One source who heard evidence at his trial, held in camera, said: 'The bodies of many victims were found in strange poses because he raped them in abnormal ways.'
Despite his horrific crimes, Olga Muzykova, senior prosecutor of Irkutsk region, said: 'His wife did not divorce him, but his family moved to another city. It was hard for them to live in Angarsk after such a story.
'But his wife wrote appeals and asked to see him in jail until the last moment, and they often saw each other.' She stated: 'The wife has not rejected her husband even after his shocking confession to investigators. They are still married.'
Despite this, his family say they have been left devastated by the conviction and insist he would not have committed such atrocities. The killer's 27 year old daughter even told a TV interviewer she had wanted to try and solve the crimes for herself to prove her father was innocent.
'I do not believe any of this. I always felt myself as 'Daddy's girl', she told Channel One. For 25 years we were together, hand in hand. We walked together, rode bikes, went to the shops, and he met me from school. We both collect model cars, so we have the same hobby.
'I wanted to be a criminologist, so I read a book with tips of how investigators catch serial killers and there were also basic classifications [about murderers]. Daddy doesn't fit any of these classifications - he doesn't look like some maniac.'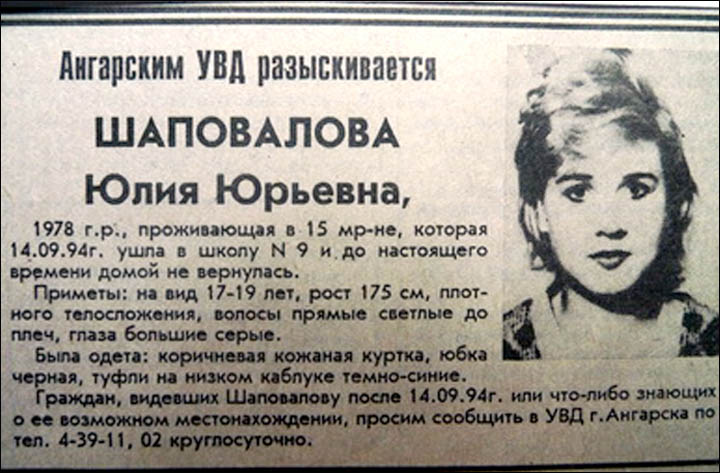 ---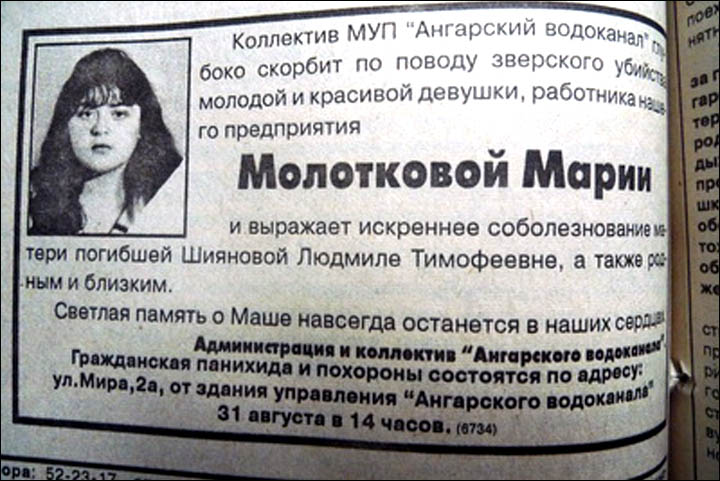 ---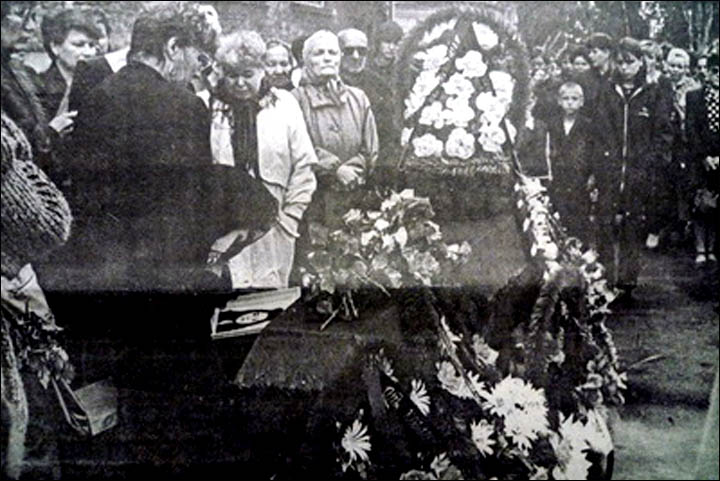 ---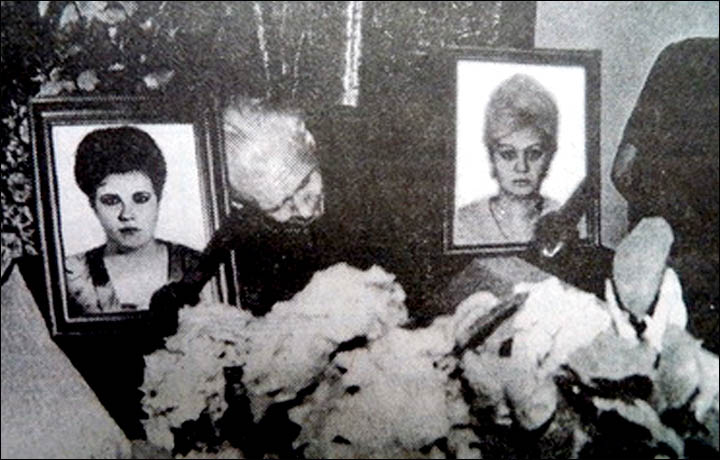 The maniac's victims, top to bottom - Yulia Shapovalova and Maria Molotkova; Maria Molotkova funerals, and pictures of two other victims, Marina Lyzhina, 35 (l) and Liliya Pashkovskaya, 37 (r) at their funerals. Pictures: The Siberian Times
Popkov often picked up his victims in his police patrol car in Angarsk. The women, whose bodies were found dumped naked in woods, on the roadside and in a cemetery, included a teacher and a shop assistant.
Popkov managed to elude the authorities for two decades because investigators ignored evidence that the killer could be one of their own officers.
But two women did escape his clutches and he was finally caught in 2012 then brought to justice earlier this month. On 14 January, following a macabre trial held behind closed doors, Irkutsk Regional Court sentenced the killer to life imprisonment.
The killing spree took place between 1992 and 2000, although there are fears more recent victims after this time may be found. The court heard Popkov was in 'strong physical shape' because he regularly took part in biathlons and often went skiing with his wife in the forest. That made it easy for him to overpower the women.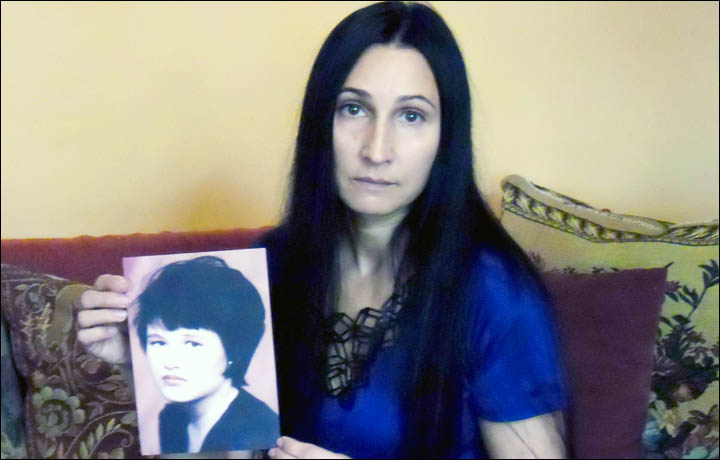 ---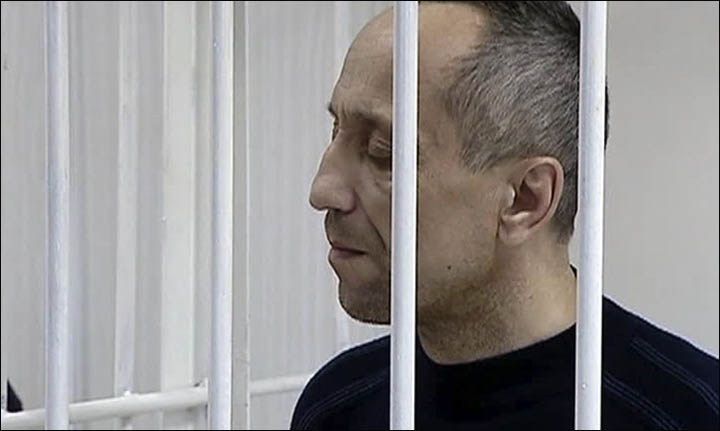 Viktoria Chagaeva with the picture of her murdered sister Tatiana. Mikhail Popkov in the cell on court hearings. Pictures: The Siberian Times, Vesti.ru
Most of his victims were aged between 18 and 28, and had been drinking at the time they accepted a lift from him in his car. The majority died instantly from their horrific injuries but three did survive, only to succumb in hospital.
'In one case, when the victim was sober she was not raped. She was first strangled with a scarf, then stabbed after she was dead,' said a police official.
The murders stopped in 2000 and Popkov later said this was because he had caught a venereal disease, which rid him of the maniacal desire to kill women. He said: 'I just neglected the illness, tried to cure it by myself, was afraid to go to the hospital. And I felt the consequences, I became an impotent. After that, I lost the desire to rape and murder.'
The breakthrough in the case came in 2012 when detectives noticed tyre tracks from a Niva car near several of the victims on the photographs from the crime scene. Checking data for all owners of this type of car, they then took DNA samples, including from 3,500 current and former police officers.
Popkov, who had retired from the police having reached the rank of second lieutenant, was arrested in June 2012, in Vladivostok, where he had gone to buy a new car. Despite this, his mother, Antonina, joined his wife and daughter in insisting he was innocent.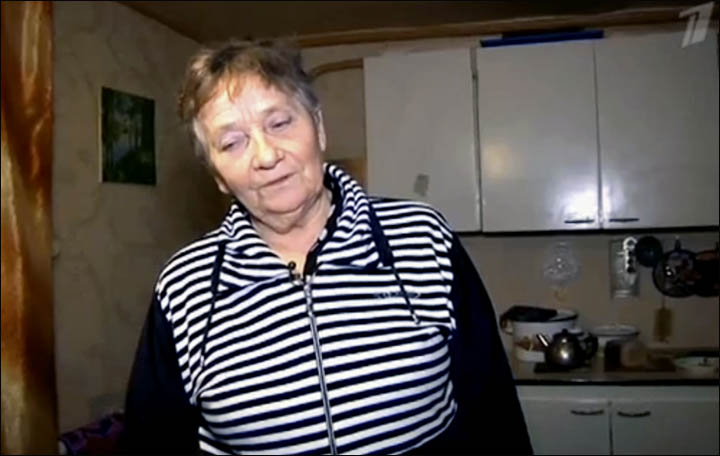 ---
'Misha (Mikhail), give us some sign if you have done all this or not. And if so, why? It is hard to live knowing nothing. We need to know.' Pictures: Channel 1
She said: 'I cannot believe he walked alone to the forest in a police uniform. Where was the blood? His clothes should have been covered in blood or if he had tried to wash the blood away, the clothes would have been wet. His wife would definitely have noticed all that.
'He loves his family, cherishes his daughter, and he dreamt about grandchildren. He would not have done this. He will remain my son, until my death. He studied well and from the very beginning he was excellent pupil. He loved to cook, pancakes or something like this and he was very neat, like me.'
But, showing signs of some doubt, she added: 'Misha (Mikhail), give us some sign if you have done all this or not. And if so, why? It is hard to live knowing nothing. We need to know.'
Popkov's sister, Elena, described his life sentence as 'a tragedy' for the family and, echoing her mother's plea, demanded to know from him if he did commit the crimes. She added: 'We cannot even think about this, we are shocked and it causes us pain. There was no violence in our family at all. We just want to know an answer if he did this or not.'