People from all over Russia marked the massacre in which 334 were killed. Picture: Khabarovsk.ru
A schoolboy in Vladivostok said: 'Everyone needs to know and remember it, so that it doesn't happen again.' A school girl added: 'Of course it is terrible to find out about such things, but on the other hand, we need to know about it. It's the modern world.'
It is 11 years since more than 1,200 students and adults were held hostage for three days in School Number One in Beslan. They were kept without food and water in the school's sports hall stuffed with explosives. The terrorist act killed 334 people, including more than 180 children.
In towns and cities all over Siberia and the Russian Far East, white balloons were released into the sky as a mark of respect for those slain in a horror which shocked the entire world.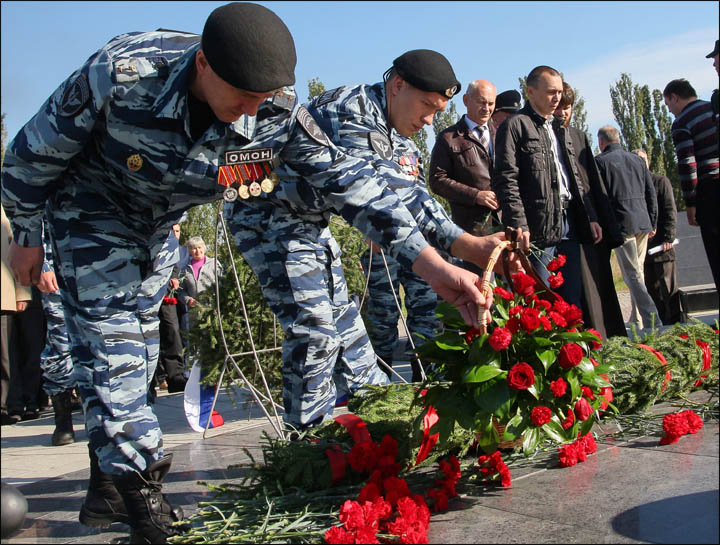 ---
---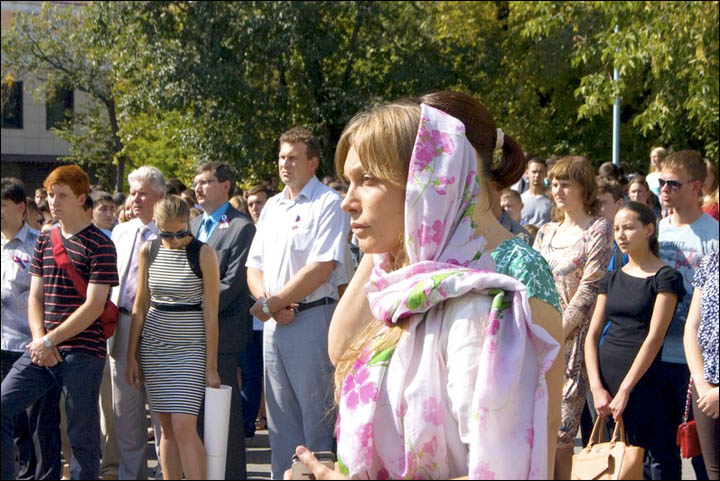 People from all over Russia marked the massacre in which 334 were killed. Pictures here and below: news sources from Abakan, Omsk, Khabarovsk, Barnaul, Blagoveschensk, Birobidzhan and Surgut
---
In Abakan and Omsk, special lessons were held on the threats posed by terrorism.
Yevgeny Skripkarev, an organiser in Omsk, said: 'We need to be united to stand up to terrorism.'
At Blagoveshensk, candles were lit in the shape of the word 'Memory'.
In Surgut and surrounding villages there was a day of solidarity in the fight against terrorism.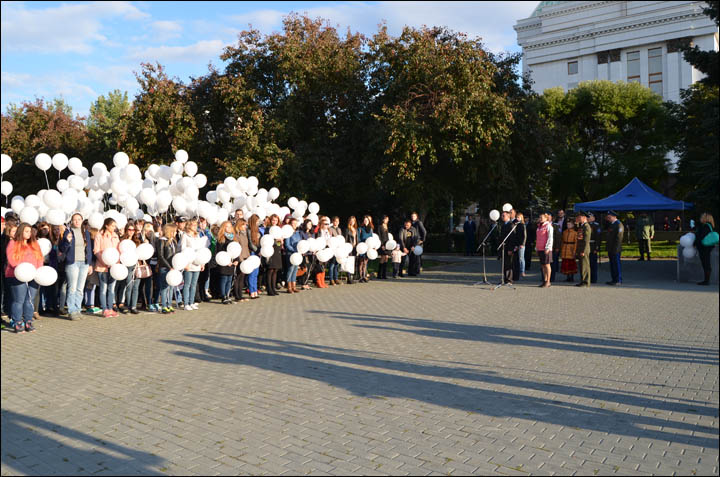 ---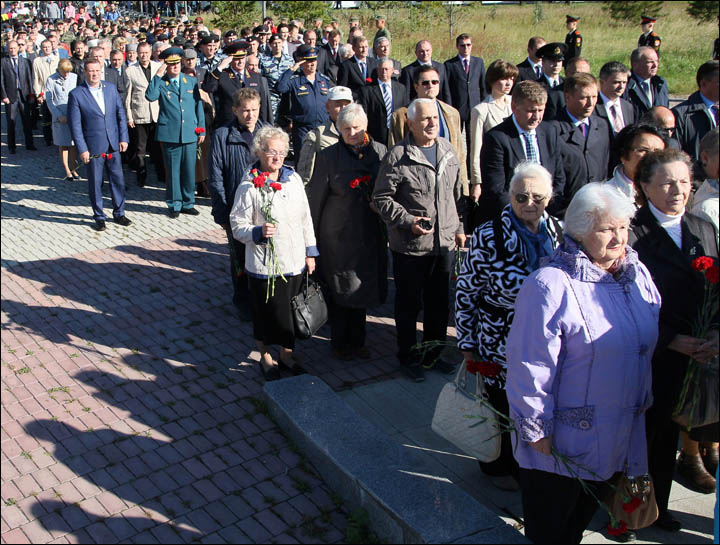 ---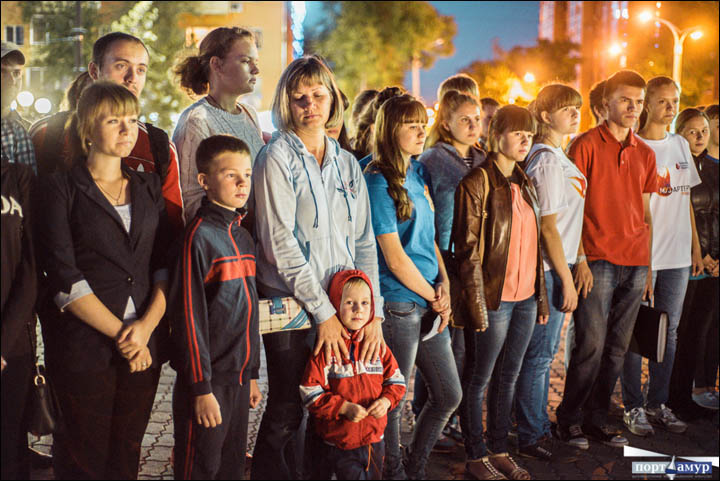 ---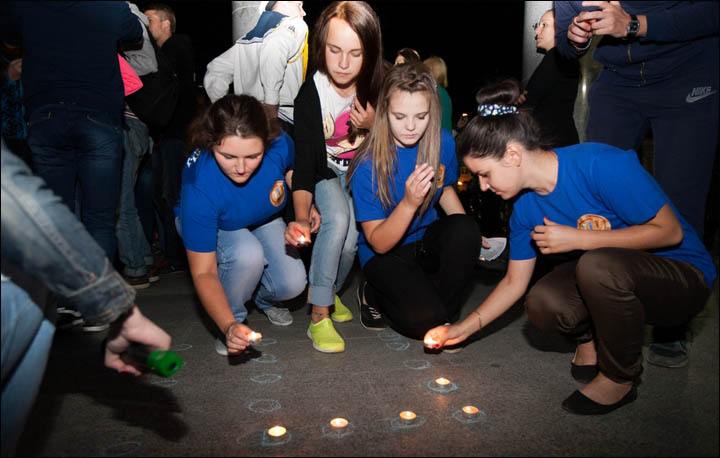 ---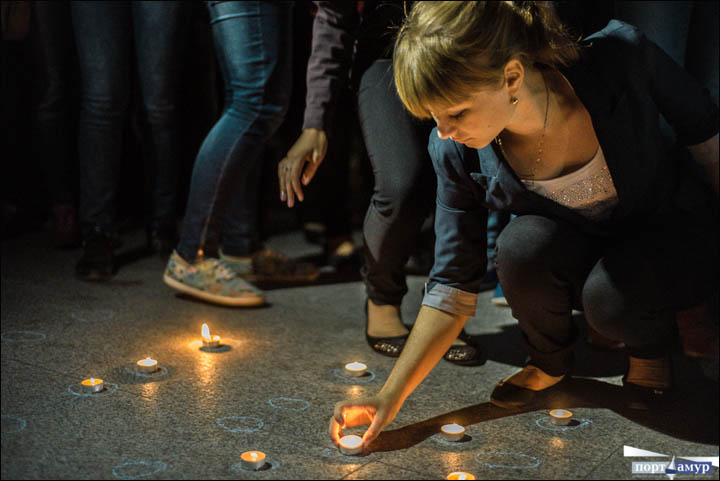 ---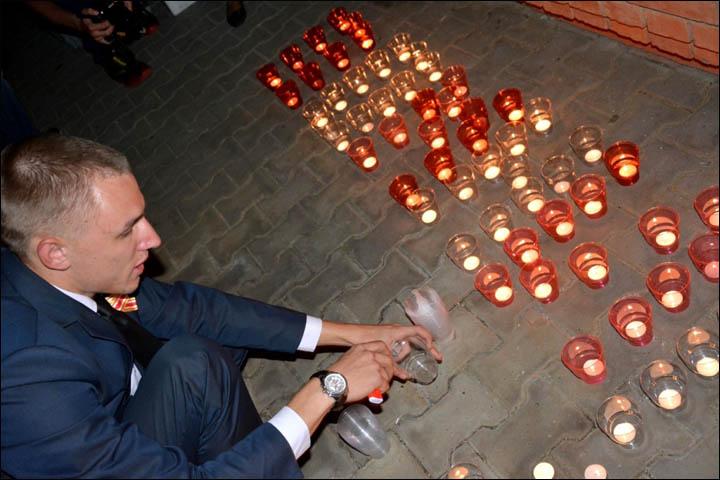 ---