'We have always helped people regardless of their nation or religion'. Picture: Vera Salnitskaya
A feature of Tuvan shamanism is its age, because it remains the same from ancient times, from the cave men through the great Scythian kingdom and until now. It hasn't changed. I think that Tuvan shamanism is something great, Vedantic shamanism with witchcraft, healing, communication with spirits of mountains, rivers, lakes, taiga, and animals.
We talk to these spirits and rule them, and we understand the human soul very well. Interestingly, in ancient times people cared for each other, did not feel jealous, that's why they all lived to be over 90, until they were tired of living and passed away on their own.
Now there is a lot of noise, angry words, much jealousy, because huge differences in wealth make people compare themselves with others and start feeling envious.
I think that's why people are 'attacked' by diseases.
When we live peacefully, when we don't worry, don't gossip, don't rush, don't say bad things about people, we can live our entire life without any illnesses.
What do people come to us with?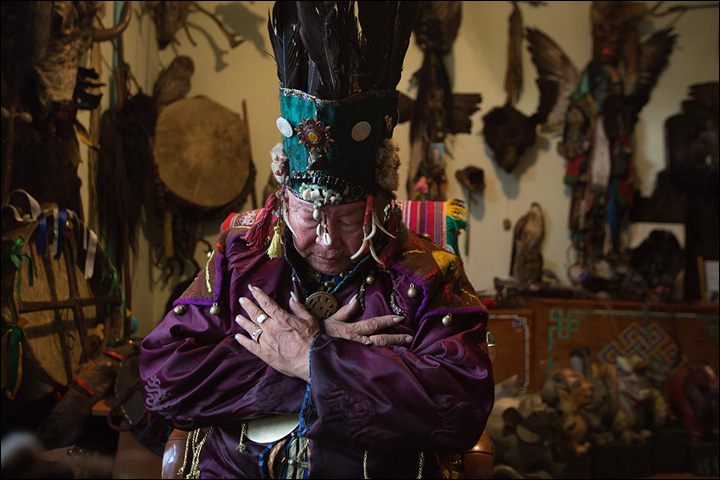 ---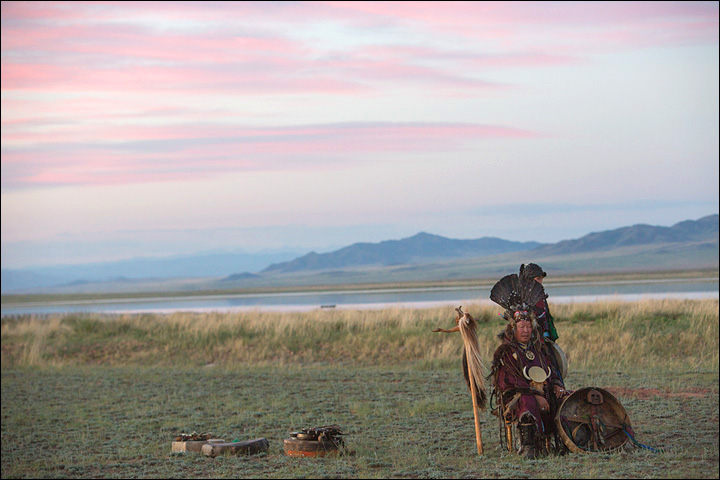 ---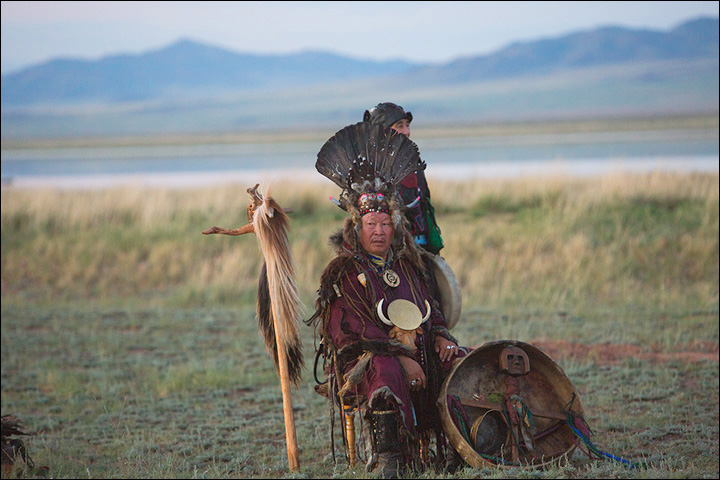 Kara-ool Dopchun-ool - the highest shaman in the Tuva Republic, and Turkey. Pictures: Vera Salnitskaya
---
Quite often with in-born diseases such as cerebral palsy, hydrocephalus, or perhaps a child starts walking later, falls behind in terms of development, or suffers epilepsy or sleep-walking. Lately, a lot of adults seek help with cancer - women come with womb cancer and breast cancer. Men come with cirrhosis and prostatitis.
There was no single time when I couldn't help. Once there was a child whose skin looked like fish scales and we fixed it. Man is a child of nature, it is impossible to heal a man without asking for nature's help, and we, shamans, will never harm people.
If a shaman harms someone, he will lose his power. There are people from different countries visiting me, from France, England, Norway. I have recently been to Turkey, where I was elected the highest shaman.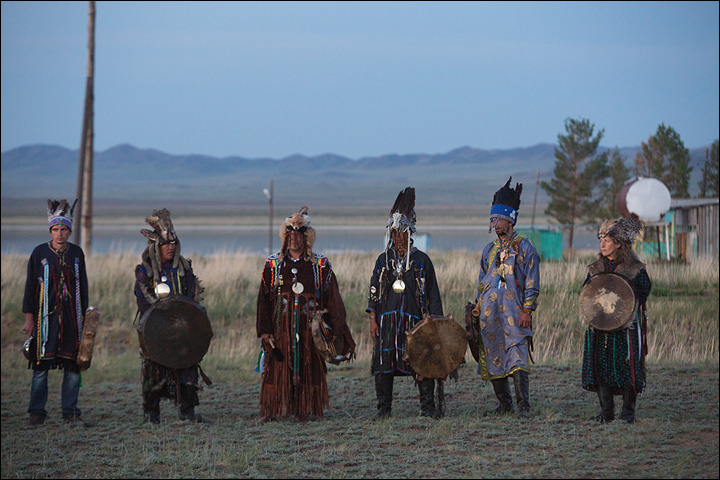 ---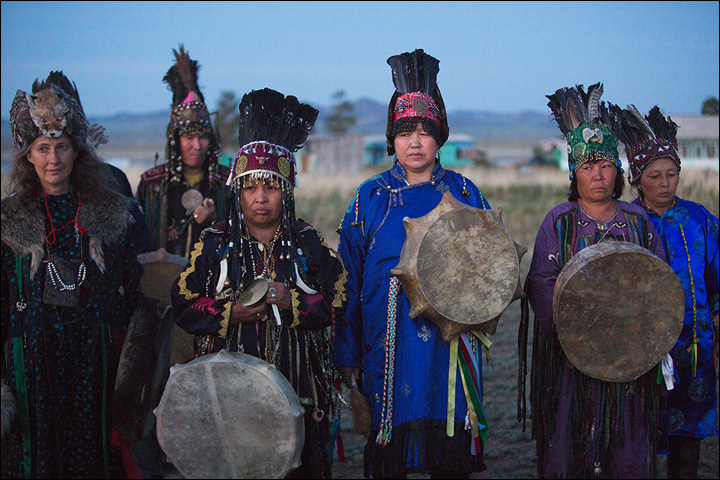 ---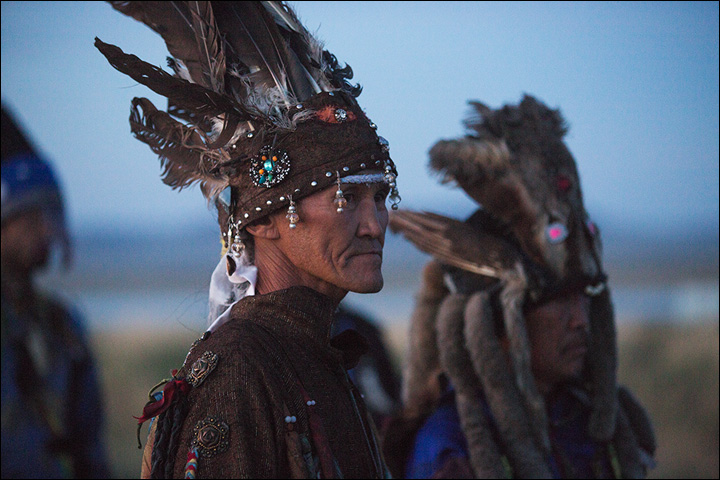 If a shaman harms someone, he will lose his power. Pictures here and below: Vera Salnitskaya
---
You can become a shaman if there were shamans amongst your ancestors, and who passed their gift to you.
A lot of random people want to become shamans, but they need to look for spirits who could have passed them power, and that's very difficult.
If you look in the past, shamans must have lived all across the world because we needed to live in such a way that we could hear the nature and control ourselves not to suffer from something. So if you search hard enough, you'll find such an ancestor, and this gift can be developed. We want to launch an international shaman academy in the autumn to teach people from various countries.
I believe that educated people should care more about shamans although it is the opposite now: they don't respect shamans, and think that they are a relic of the past, and try to get rid of us as if we were worn out clothes.
But it is not really so. Shamans are powerful people and our powers can be used for good. We have always helped people regardless of their nation or religion. If someone needs help, a shaman has to help, even if the person has no money.
That's why we don't set prices for our services, if you need prices, you should go to church where they have them all written. People give us as much as they can. If a man is poor and can't give anything, he will still get help.
There is no such thing as a nationality for a shaman, we are all the same. Everyone needs to live together as a single big family, without wars.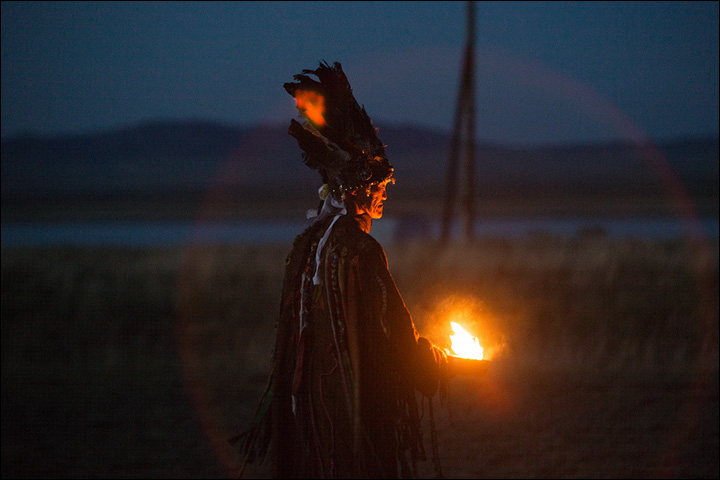 ---
---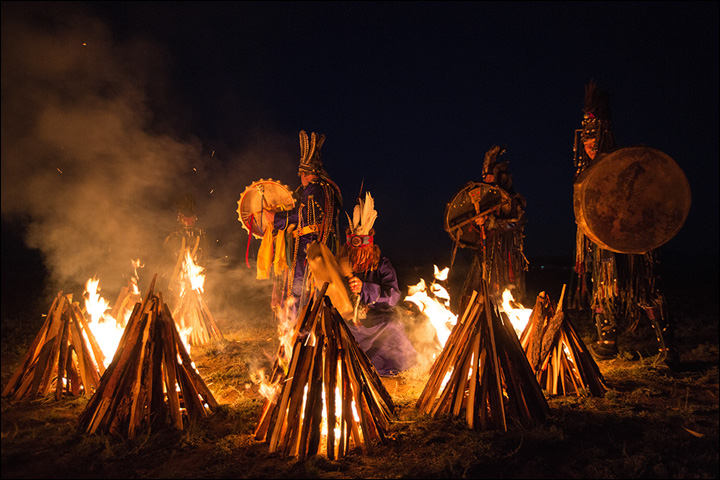 ---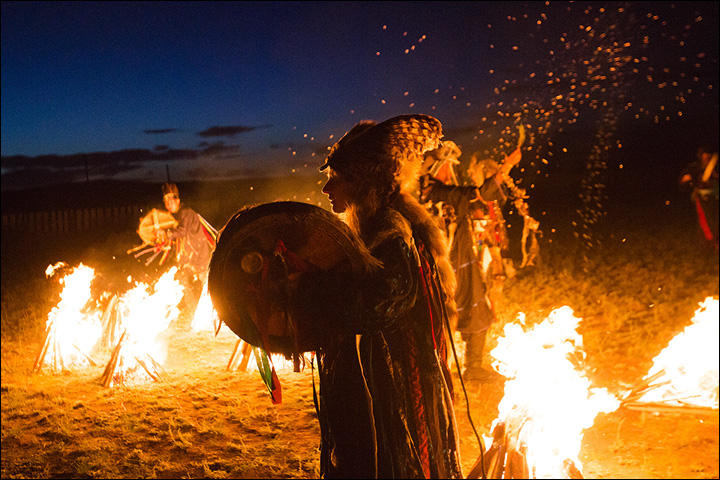 ---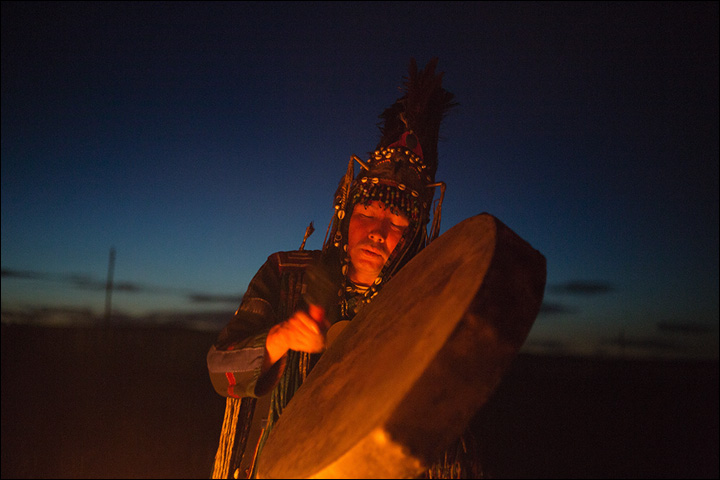 ---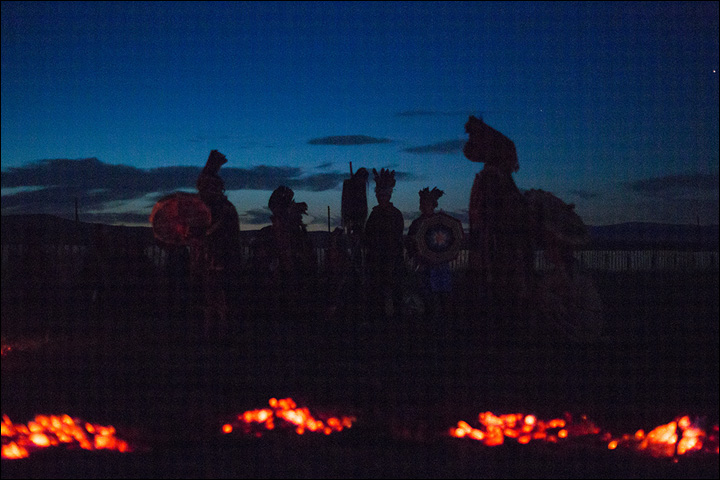 ---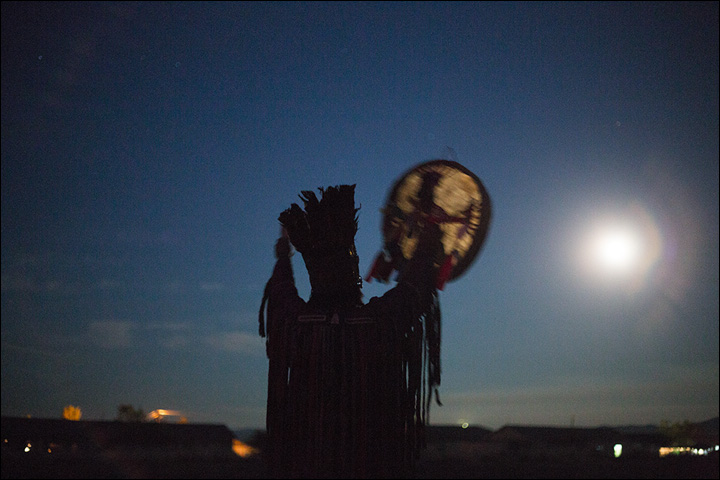 Belief in shamans is strong in Tuva, as Vera Salnitskaya discovers
Tuva is a unique place where no-one questions if spirits actually exist. They exist, the question is how to communicate with them.
Wealth, health and other life areas of a Tuvan depend on spirits which live in mountains, lakes, and rivers. After death, the spirits can affect the lives of relatives. By communicating with spirits and controlling them, it is widely believed shamans can sort out almost all problems - ensuring luck during hunting or a good harvest, getting rid of evil in your body, or making making rain.
Through the millennia, shamans have been very important in the area of the modern-day Republic of Tuva, also known as Tyva, one of the Russian Federation's most exotic and magical regions. Traditionally, shamans lived all by themselves, isolated, and others would come to them.
By 1932 - during the Stalin era and a decade and a half after the Bolshevik Revolution - there remained about 700 shamans in Tuva, though in Soviet times many of them would be repressed and destroyed.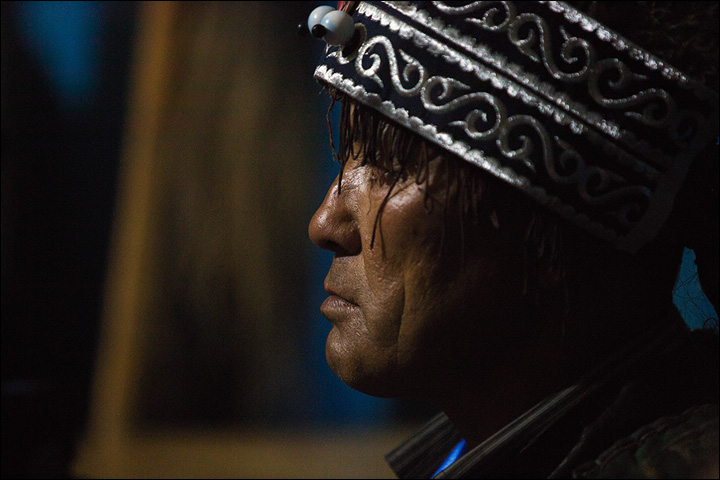 ---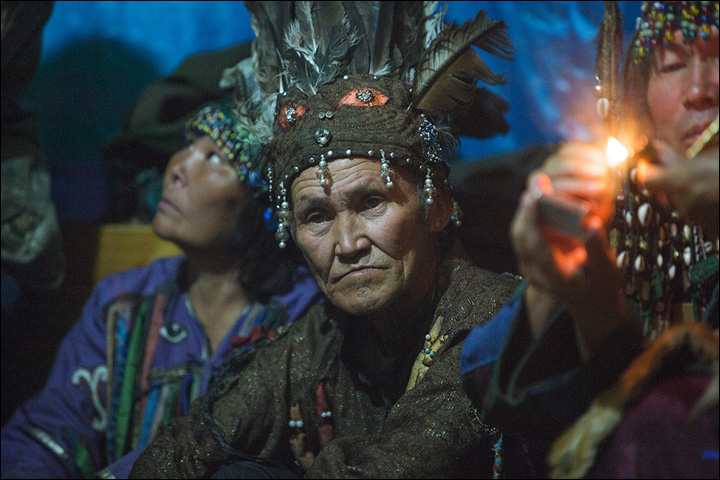 ---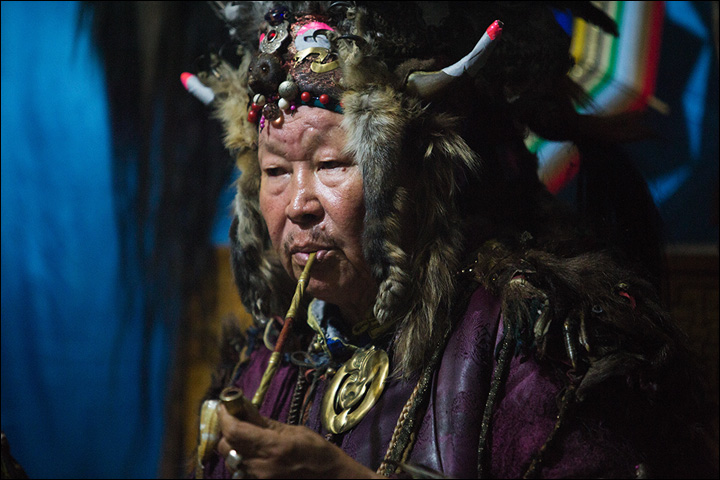 'So what do people come to us with, you want to know?' Picture: Vera Salnitskaya
---
Now shamanism is on the rise again, although in a different manner: to survive and to fight impostors, they team up in organisations. In villages, you still find shamans living on their own, whereas in capital city Kyzyl, there are a few associations that you can go to in order to sort out your problems.
The highest shaman of Tuva, Kara-ool Tyulushevich Dopchun-ool, born in 1948, is nicknamed Big Bear, and is the head of one of such organisation, Adyg-eeren - known as 'bear's spirit'.
His name is somehow appropriate. He actually resembles a bear even when he's not wearing his shaman clothes. It's hard to look into his eyes.
When he was young, he did his military service in airborne troops - so he was a paratrooper - and he is a qualified Sambo fighter. Later he worked as a bus driver and traded in furs and leather.
In 1982 he saw his grandma, who also was a great shaman, in his dreams, and she passed Kara-ool her gift. His grandparents were burnt alive in their yurt for shamanism, according to Kara-ool. He woke up to find a piece of cloth in his hand which he keeps carefully as a talisman.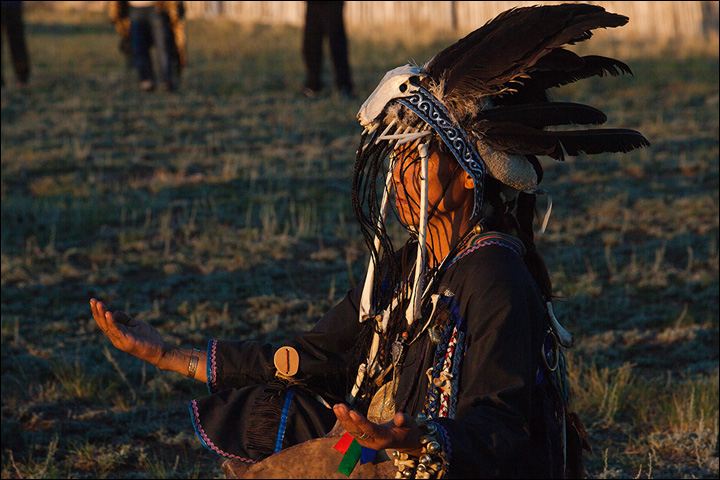 ---
---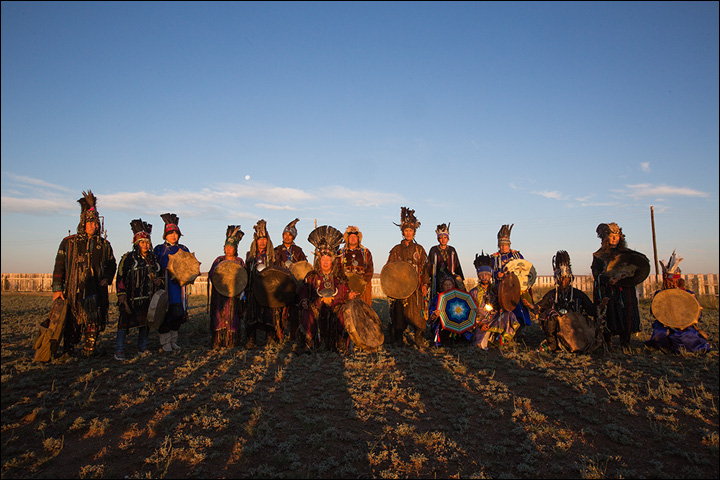 'Man is a child of nature, it is impossible to heal a man without asking for nature's hel'. Pictures here and below: Vera Salnitskaya
---
Adyg-eeren like other shaman organisations sits in a small wooden cabin. The interior resembles a typical building - half of a wall is painted with blue paint, the rest is whitewashed.
There are several rooms in the building. There is a shaman or even two of them working in each room. Apart from tambourines, talismans, and other shaman appliances there are various certificates and diplomas proving that this particular person is a bona fide shaman and can provide shaman services.
Each paper has a stamp, date and signatures on it.
It's very tidy in the building, a receptionist cleans the floors a few times a day. To be a member of organisation, shamans pay half of their income. Prices are set for some basic services - fortune telling on stones (300 rouble / $4.50 ) and a rite with a tambourine (1,000 rouble / $14.75 ).
Each shaman decorates his robe himself - with embroidery, bones, talismans, jewellery. The robe is considered a living creature: you need to look after it and never wash it. It is difficult to unite strong shamans in one organisation, so the majority of shamans in Kara-ool's association are either beginners or shamans with limited abilities. They live in a yurt next to the building.
The most common shaman services are after-death rituals, on 7th and 49th day following death, to send off a soul.
Shamans are invited to major city events; foreign journalists come to see their rites, although some Tuvans oppose the idea of showing them to the media.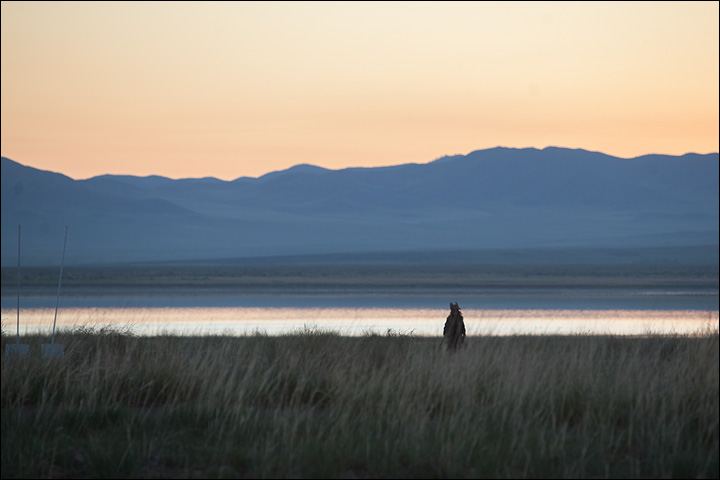 ---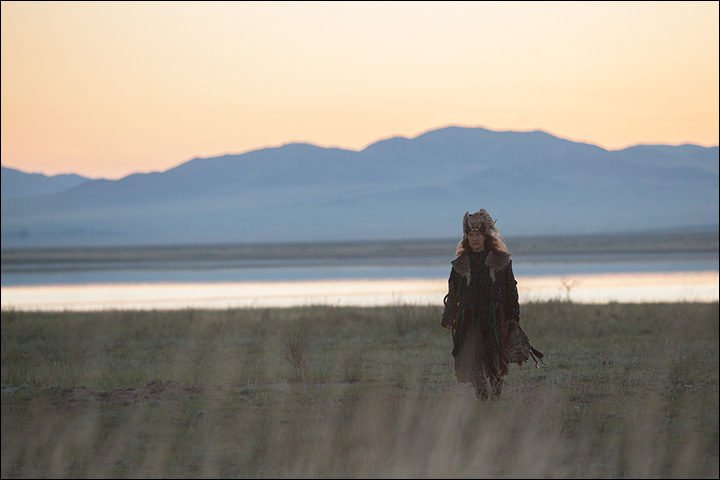 ---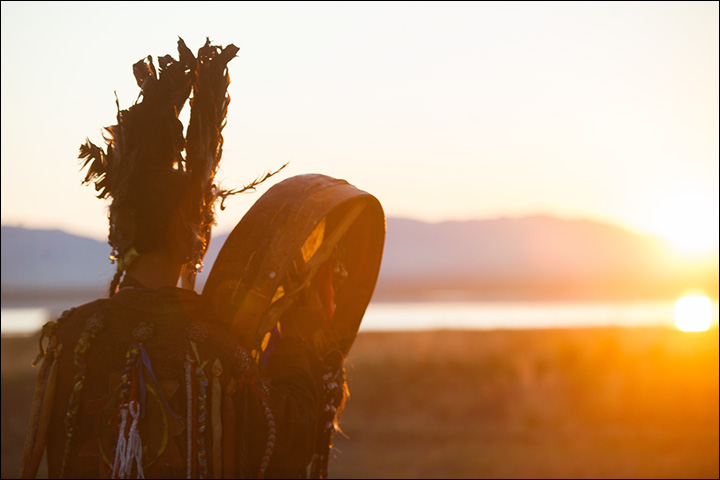 ---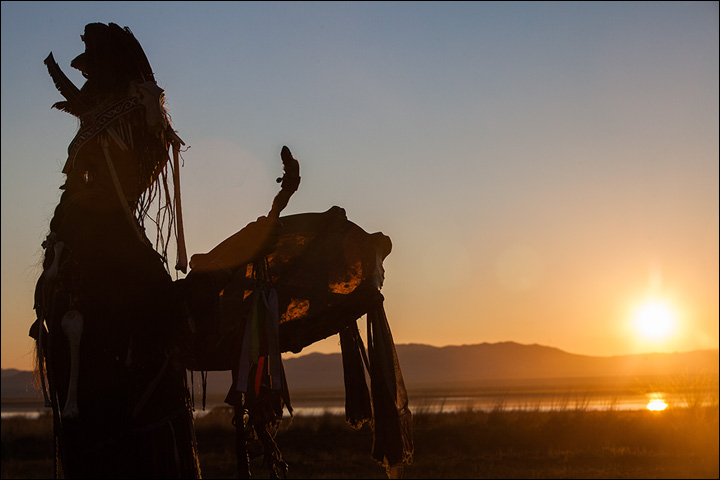 ---