Haydar Hazrat Aliyev, Mufti of the Yamalo-Nenets Autonomous region. Picture: Fergana.ru
The 28 year old has been labelled 'Jihadist Tolik' after video footage appeared to show him as executioner to a 23 year old ethnic Chechen man called Magomed Khasiev. While it is hard to know what was genuine in the appalling film, it has caused deep concern in the city of Noyabrsk, capital of the Yamalo-Nenets Autonomous Region of northern Siberia, a place better known for oil and gas than Islamic fanaticism.
Zemlyanka's mother - variously called Svetlana and Irina - told how she had travelled to Turkey in an attempt to meet her son after he had disappeared to Syria, evidently following his recruitment by extremist Islamic elements.
'I was crying, I was begging him,' she said. 'I even went to Turkey, specially asked him to come to me there so that I could speak to him, but he didn't.'
She suspects that while he continues to send her brief SMS messages, he was unable to leave his new masters, and believes he was entrapped.
Whether this can explain how he was portrayed beheading fellow citizen Khasiev, a man he claimed was an FSB informer, is far from clear but she said:
'Our good boys are 'zombied' and sent there. And no-one can help.'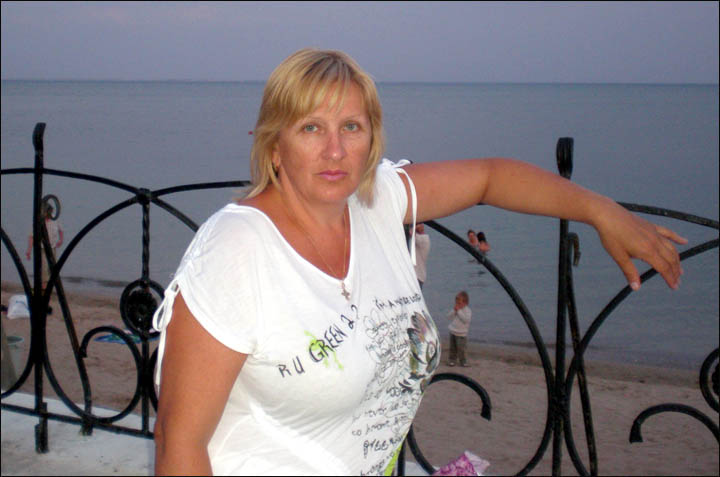 Woman identified as Anatoly Zemlyanka's mother. Picture: Vk.com
---
It is clear that as a teenager Zemlyanko had interest in an extremism of a different kind, and would pose for pictures making the Nazi salute.
Islamic leaders are often accused of failing to speak out against atrocities committed in the name of their religion, but Haydar Hazrat Aliyev - Mufti of the Yamalo-Nenets - has strongly voiced his concerns.
'We are constantly explaining that IS (Ismalmic State) is evil, and that their ideology is unacceptable,' he said. 'There are a lot of executioners in ISIS. But a Yamalian was chosen to fuel the situation in Yamal. It is a strike on our quiet region made to awaken religious and national hatred. People who want to ruin Yamal and Russia are behind it.'
Of Zemlyanka, he said bluntly: 'We were stabbed in the back because of this rogue. There are a few Wahhabists in Yamal but, as you know, a spoon of tar ruins a barrel of honey.'
He branded Wahhabism - seen as the guiding force behind the IS - as 'disease of the 21st century, from Kaliningrad to Sakhalin' - in other words across the entire territory of Russia.
'It's high time for the public, politicians and diasporas raise the alarm. It's not a religion, there are dark forces and manipulators involved in this. It is only a cover.
'People said that these are problems of Northern Caucasus alone. But that's not so because we are all living in one house, and this house is very fragile.'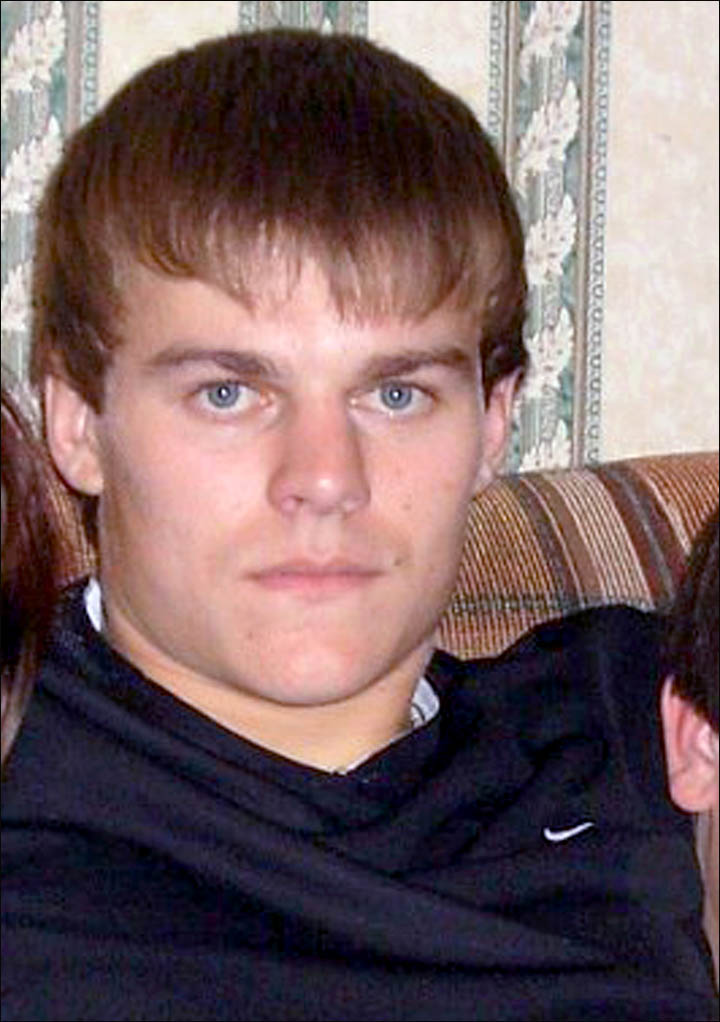 Anatoly Zemlyanka before he left to the Middle East. Picture: Vk.com
---
A classmate news outlet LifeNews of his memories of Zemlyanka as a teenager when he was obsessed with neo-Nazism.
'His favourite music was Rammstein,' he said. 'I can't say he was a complete fascist-skinhead, but he paid attention to it and he spoke about skinheads with respect.
'He liked the outer superficial side of it all, like the Nazi salute.
'He also spoke in a negative tone about non-ethnic Russian people, but then some time later he abruptly changed his attitude towards them.'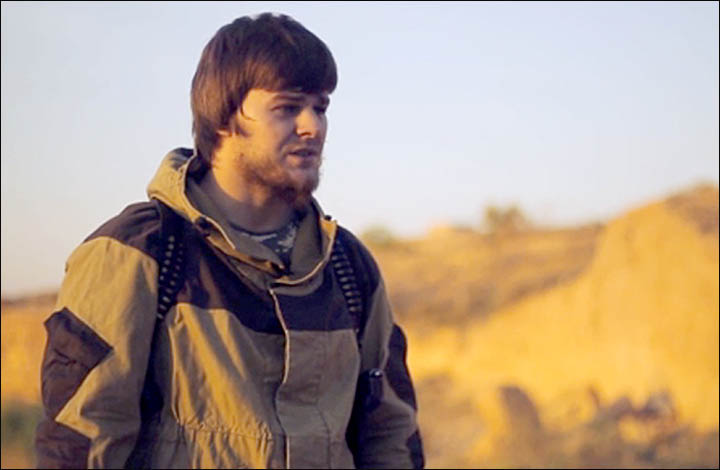 Anatoly's father: 'I couldn't recognise him on TV. We are all shocked'. Picture: Heavy.com
---
Anazoly Zemlyanka left to the Middle East, evidently telling his mother he wanted to study in Egypt.
She did not comment on the appalling footage showing her son wielding a knife.
'He is not calling, he just sends texts,' she said. 'Most often there are literally two-three words there: 'Mama, everything's okay, I'm alive'.'
Earlier there had been a long silence from him. 'I was going insane,' she said.
It was the FSB who told her that her son was in Syria.
But she complained 'no one told us' how to prevent such recruitment by dark forces of Islamic extremism. The alleged executioner's father Igor said: 'We haven't seen him at all recently, and didn't know what was going on with him.
'We found out who he became from the news. To be honest, when I saw him on the TV, I couldn't recognise him. I could only tell him by his family name. We are all shocked.'