The Tupolev Tu-104 is perhaps one of the most famous Soviet planes. Picture: Vera Salnitskaya
A legendary Soviet airliner once the pride of the skies is to be restored by a Siberian scientist - in her spare time. Maria Karmanova, 31, holds a doctorate and works at the Institute of Mathematics in Novosibirsk, and is clearly as passionate about aircraft as numbers.
Indeed, she now spends every free moment she has tending to a rusting Tupolev 104A jet she has acquired in the hope of restoring it to its former glory.
The job to revive the plane, which has been out of service for more than 35 years, is painstaking but will be a dream come true when it is eventually complete. And while it will never be able to fly, it could one day become pride of place in a museum and help future generations see one of the most famous aircraft of Russian history.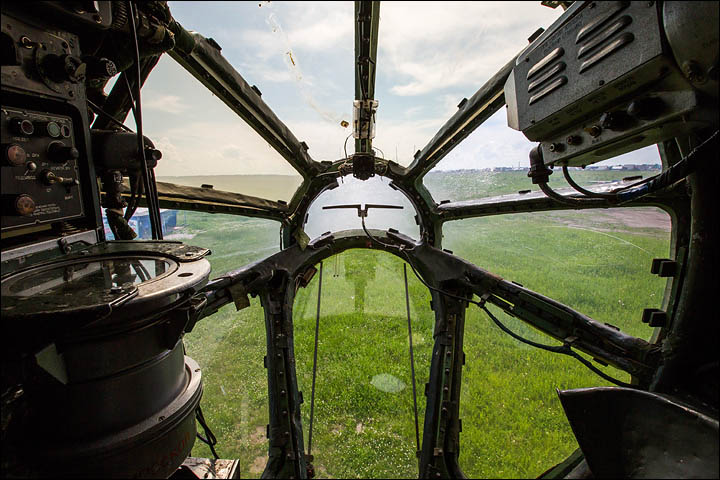 ---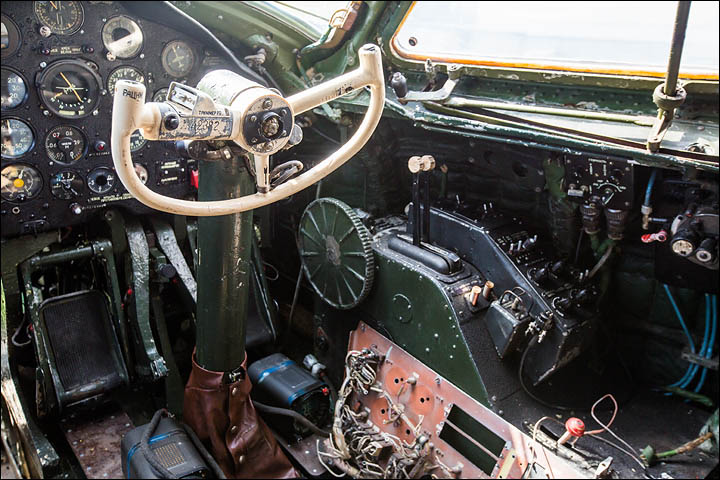 ---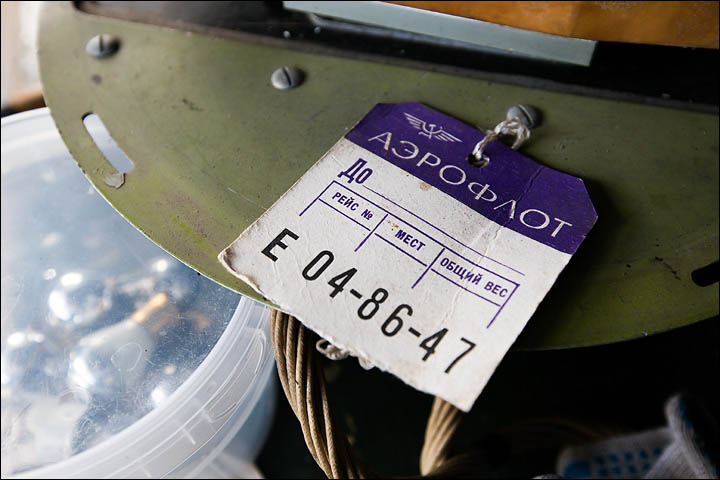 ---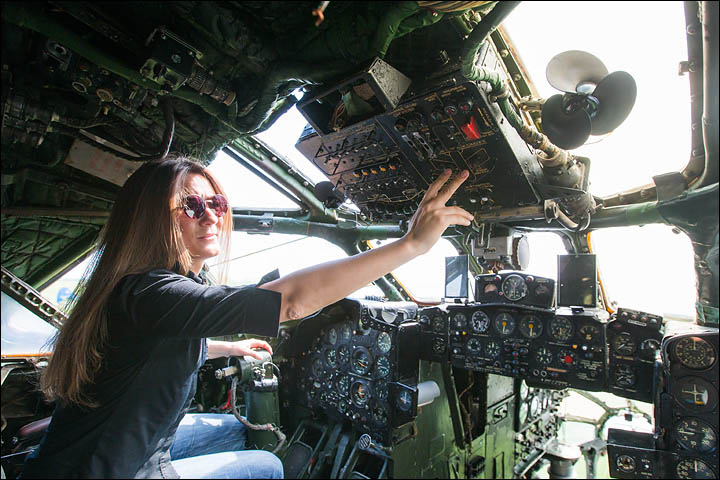 ---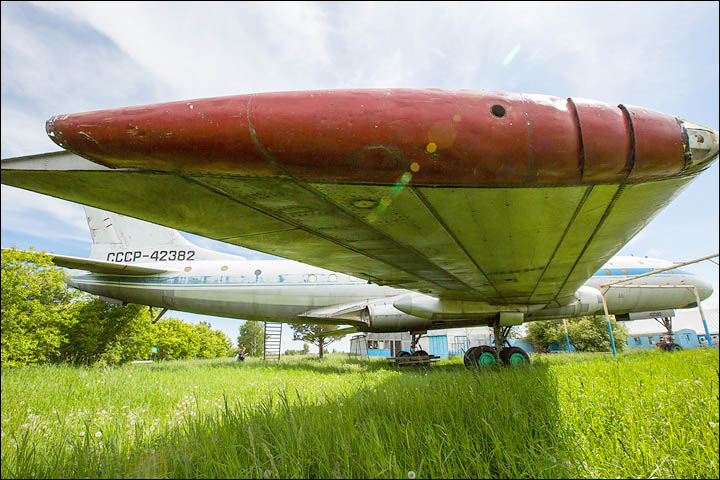 Much of the control panel in the cockpit already looks as good as new, thanks to Maria's efforts. Pictures: Vera Salnitskaya
---
'My boyfriend, friends and family are supporting me', said Maria. 'My boss wasn't very passionate about the idea and was grumbling that I should be spending more time on science. But once when we were at a conference together he was the one to start telling people I am restoring a plane. He said, 'Masha, you have the photos with you, show them'.
Maria, who holds a doctorate in physical and mathematical sciences, developed a passion for planes and aeronautics in 2004 after she started flying to work-related conferences. When she found out there was a disused Tupolev 104A at Berdsk Airport, she decided she wanted to rebuild it and started researching where to find replacement parts.
Maria said: 'When I said I wanted to repair the plane, people at the air club [at Berdsk] were surprised, but let me do it. I don't think anyone was ever going to fix it.
'It was great to see it that first time although the floor was covered with rubbish and almost all the equipment was missing. It was my first time in a jet's cockpit, especially given it is a legendary one. But I was upset to see it in such a poor state, and I was hoping I'd be able to repair it.
'I started off with the papers and documents. Nikita Lisin, a flight instructor working at the airport, suggested talking to the Civil Aviation Authority in western Siberia and told me that quite a few people there are former pilots and might recommend for me the best course of things to do'.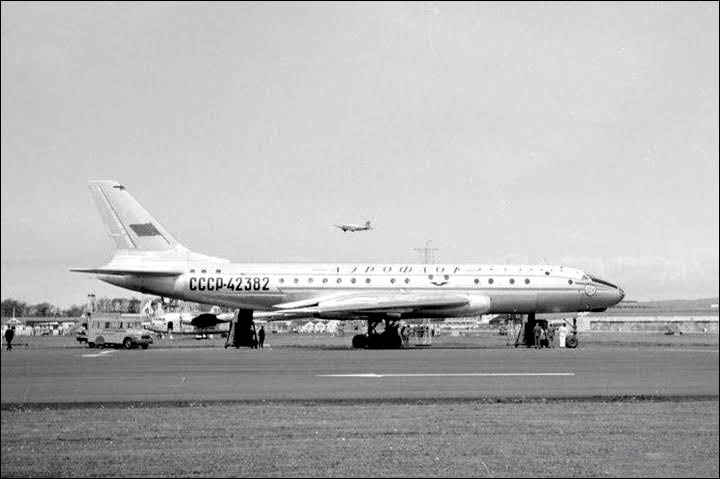 That very Tupolev plane at Heathrow airport, 1959. Picture: file image
---
'I was lucky, there was someone who had flown a Tu-104 jet. He gave me a handbook that described the devices and what they were used for. He also gave me the contacts of a former Tu-104 flight engineer who helped with the description of the equipment.
'Almost everything was missing. I took photos of the control panels and compared them to the book. The book was published in the 1950s but the plane was flying until 1978, so some of the equipment had been replaced with more modern versions. So I had to search for the info again.
'In 2010 a technician of the air club, Vladimir Chebotnikov, started helping me. He was a member of the air club back in 1978 when the plane landed in Berdsk and more or less remembered the equipment. He was able to fix some of the devices I managed to find and helped with installing them'.
The derelict jet has not flown since 1978 but was used in the 1990s and early 2000s as a classroom for skydivers. But much of the control panel in the cockpit already looks as good as new, thanks to Maria's efforts, and lights up when connected to electricity.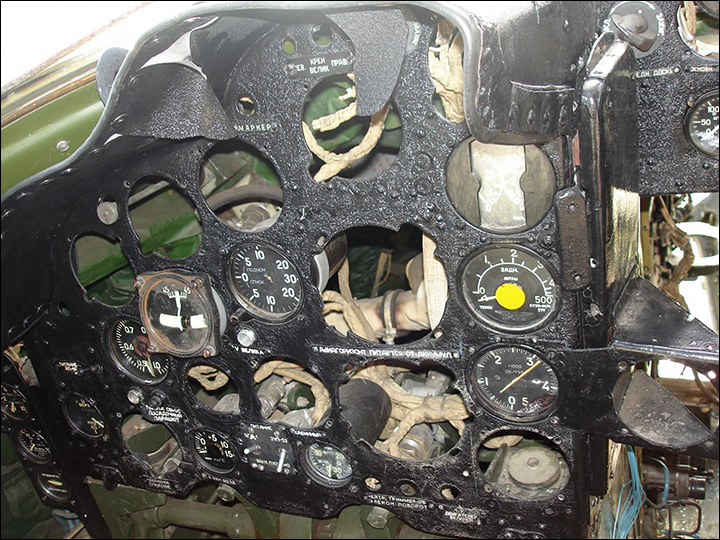 ---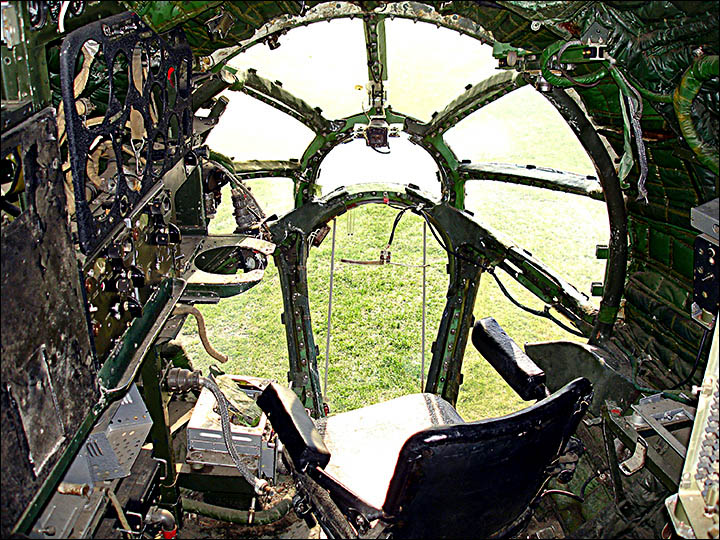 This is where Masha started with the legendary plane. Pictures: Maria Karmanova
---
Maria said: 'My academic background is a good asset in that I can analyse things and can tell where a piece of equipment was.
For example, there was a device missing on the photographs, so I started reading the handbook and realised it was a G-load indicator. So, I started searching for them and found the one that could have been there.
'Lightbulb buttons are very rare, though, and I almost settled down to the idea I'd never find them. But by accident I came across an advert for something selling bits and bobs, and there were the buttons I was looking for.
'One part of the locator is from Syktyvkar, some parts are from Krasnodar, some from Yuzhno-Sakhalinsk, and some from Kaliningrad. They come from everywhere from south to north, from east to west. I almost gave up the idea to find an astrocompass but found it in a second-hand shop in St Petersburg'.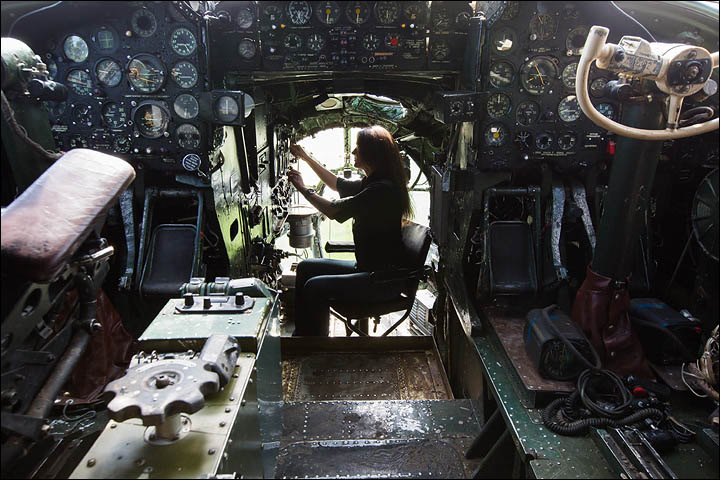 ---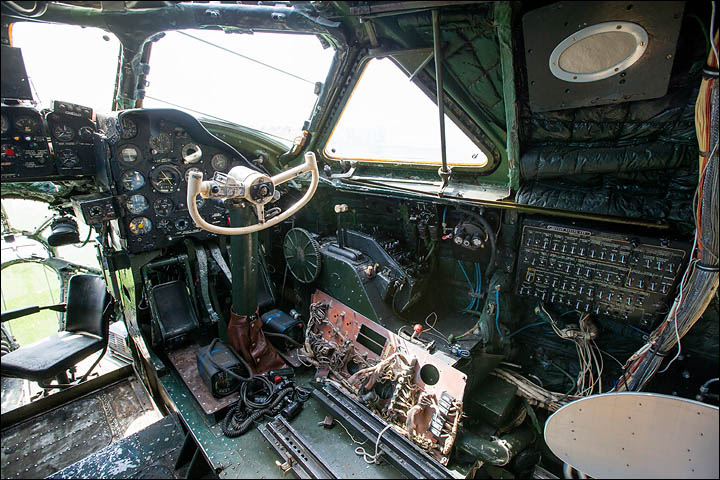 ---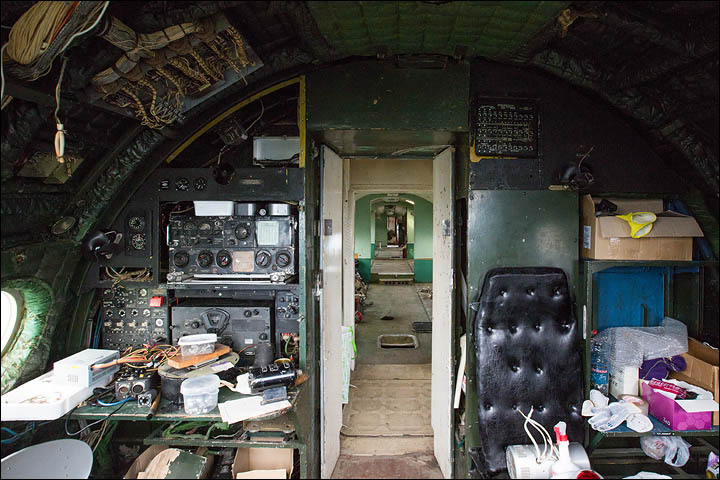 ---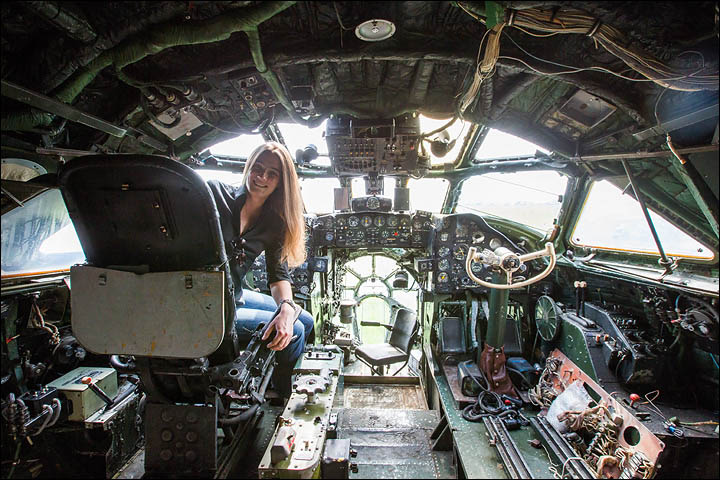 ---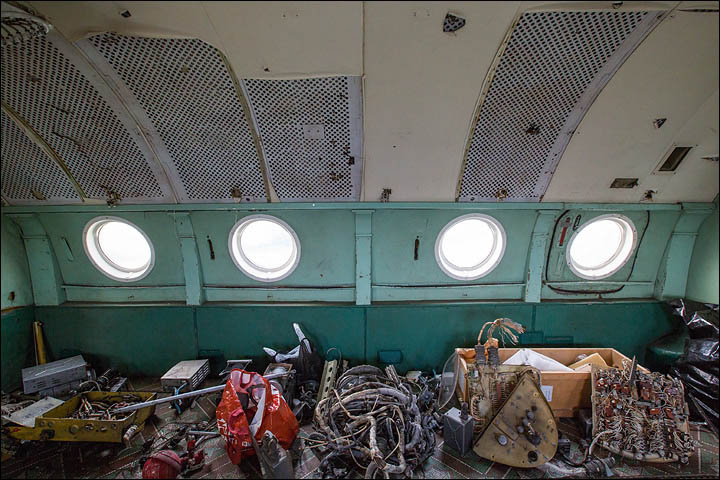 ---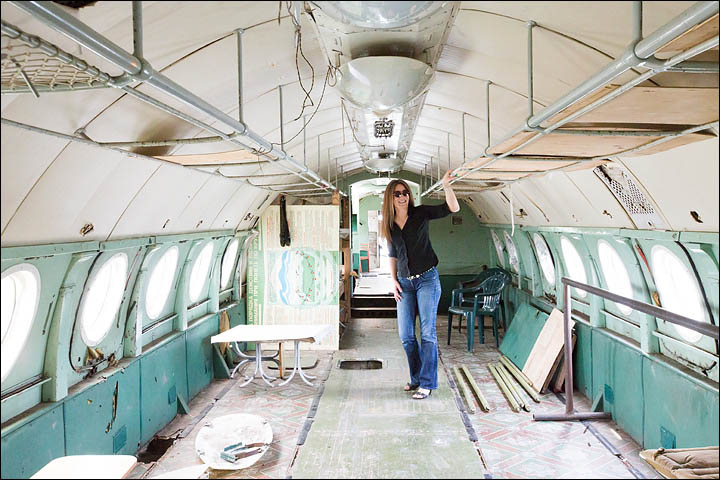 ---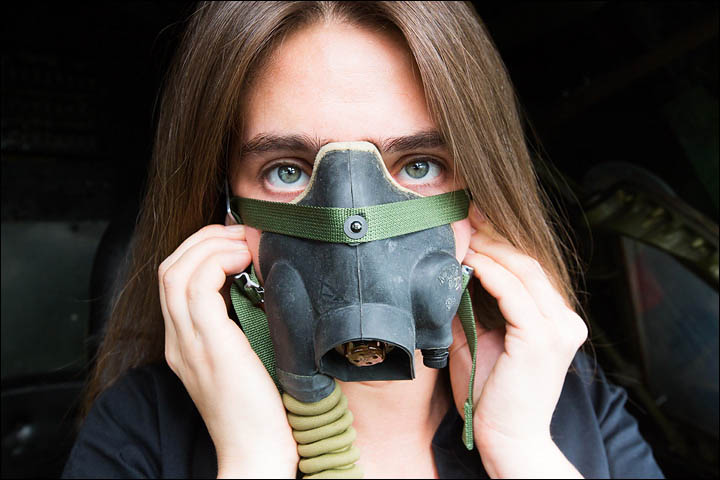 I was upset to see it in such a poor state, and I was hoping I'd be able to repair it'. Pictures here and below: Vera Salnitskaya
---
Maria's passion for aircraft has seen her take trips on some of the most iconic Russian and Soviet planes, including the IL-18, IL-62, Tu-134, Tu-154B-2, the Mi-17 and the An-12.
The Tupolev Tu-104 is perhaps one of the most famous Soviet planes because, for a time, it was the only successful jetliner in the world. While others, including the Comet and the British Vickers, had entered the jet era already, the Tu-104 became the first to provide a sustained global route service.
Indeed, it was the only jetliner operating anywhere between 1956 and 1958.
In civil service, it carried more than 90 million passengers with Aeroflot alone and by the time production ceased in 1960 about 200 had been built.
'The Tu-104 has a very interesting history', said Maria.
'There were triumphs and tragedies. Tu-104 had problems with stabilizers and there were crashes with passengers aboard. A very particular case was the accident with Tu-104 Flight 42362, which went into a spin and the pilot was reporting the problems they were experiencing until the plane slammed into the ground'.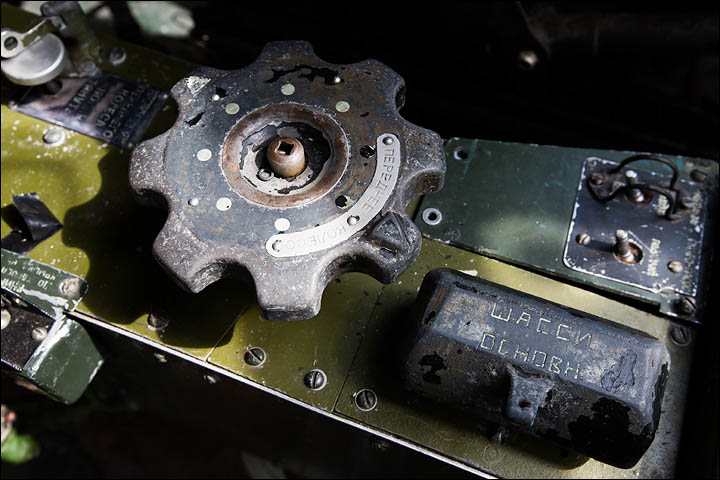 ---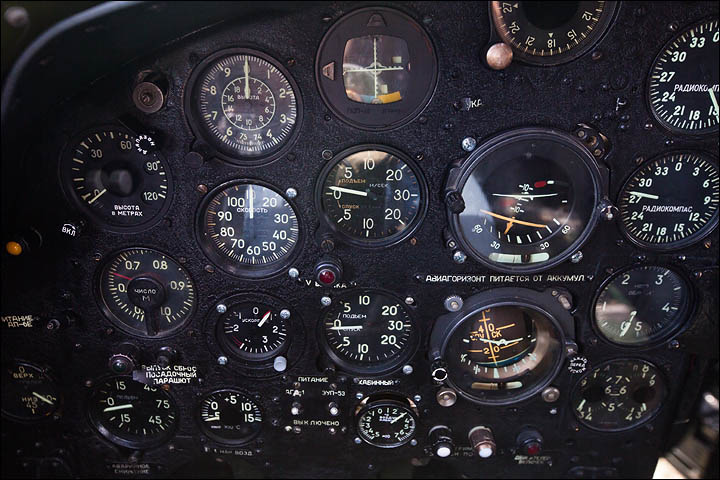 ---
---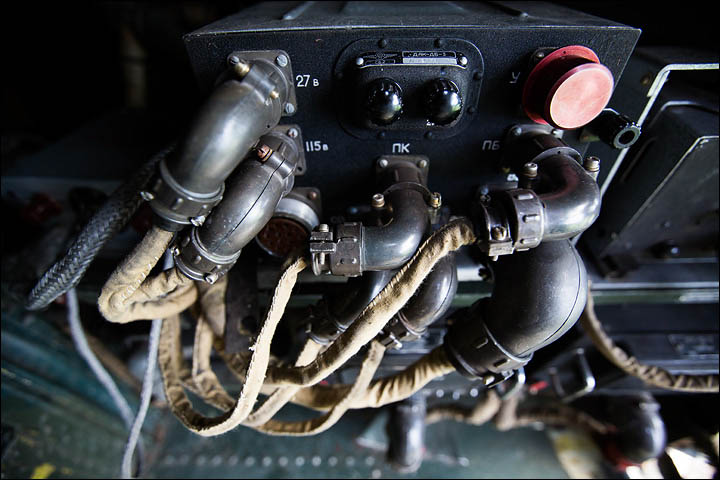 ---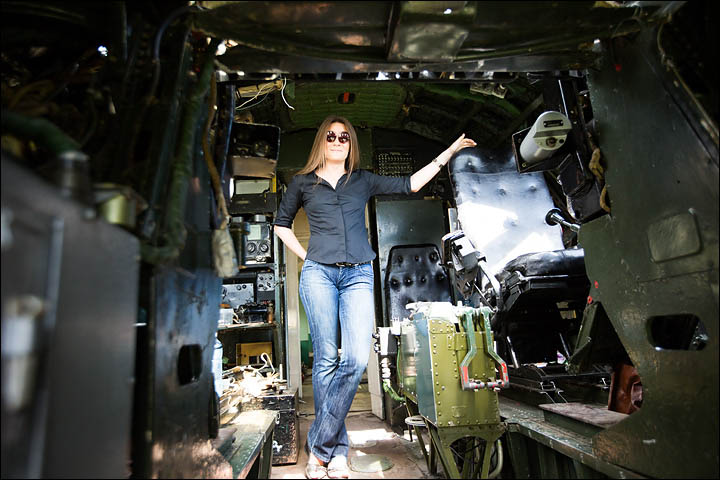 ---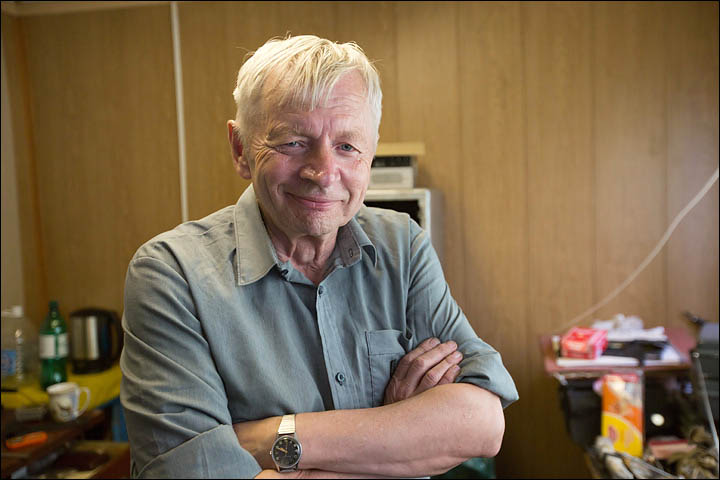 ---