One theory is she was a victim of loan sharks: but there are others. Picture: Vkontakte
The pharmacy store worker and belly dancer was found alive but unconscious in a remote abandoned children's camp in Stolby Nature Reserve on 3 July after being missing since the afternoon of 22 June when she left her father's flat.
She was in a 'critical condition' and may not have survived much longer. Two days earlier she had been expected at work at her pharmacy - but did not report for work nor answer phone calls. In hospital, she is trying to speak - but cannot.
One theory is she was a victim of loan sharks: but there are others.
It is known that when she was found, close to death, Yulia has soil in her hair, ears, and on her body. She had bedsores but strangely her bare feet were completely clean.
Yulia also had her handbag with her, with her passport and bank cards. Nothing had been stolen. Yet certain facts are known about Yulia's life, and they are disturbing, as if her life was on a frightening downward spiral through no fault of her own.
Yulia Romanova, 34, cannot yet speak in intensive care: what dark secrets is she trying to tell? Pictures: Mail.ru
In September 2015, three robbers broke into the pharmacy where she worked. The pharmacy had neither CCTV nor an emergency button. Criminals put a knife to Yulia's throat and took the money, according to eyewitnesses.
Yet the pharmacy company held her responsible for the loss of 350,000 roubles - around $5,500. Yulia was obliged to pay off the missing money: it was being taken from her salary.
The pharmacy owners have not spoken on how they rationalised this, nor have the police. But Yulia could not live on the meagre salary left over from the repayments and she was forced to take high interest loans from 'microcredit' organisations.
Her mother Olga Romanova has indicated that Yulia and her family received threats. Yulia told her mother that in one case, collectors had threatened to rape her. She was told: 'Buy champagne, and wear pink stockings'.
Yulia's colleagues confirm that the woman was regularly receiving calls from debt collectors. One of Yulia's colleagues claims that during the first week when she went missing, there was a phone call to the pharmacy.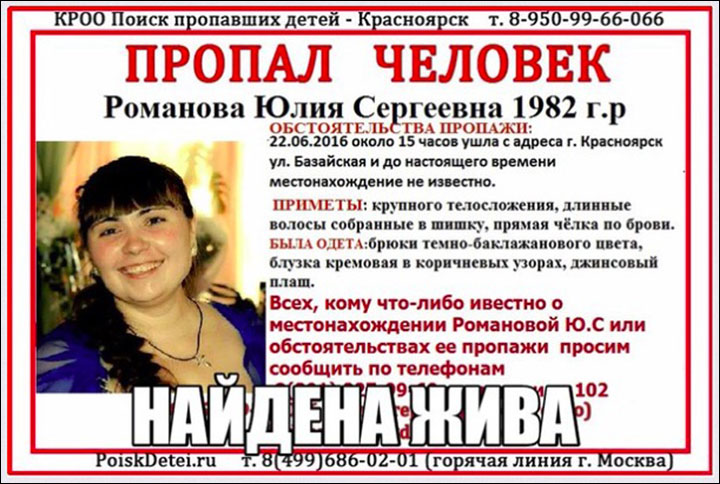 Yulia was found alive after being missing for two weeks since the afternoon of 22 June. Picture: Vkontakte
A man introduced himself as an employee of collecting department of a commercial bank. He was trying to find out a way to get in touch with Yulia. The same week another man called, he also asked to speak to Yulia, but he didn't introduce himself and was very rude.
Ugly rumours started that Yulia will not survive. Social media was alive with claims that her kidneys and brain has stopped working. Her mother denies this and says: 'The doctors say she is a little bit better.
'She tries to speak, but so far like a child, some disjointed syllables, like 'bu', 'mu'. I feel like she is trying to say something important! Doctors say us: you need to wait a bit, she will be much better. But we do not know how much time it will take...'
She also explained: 'When my daughter was brought to hospital, the nurses had been washing the soil from her for several days. Her eyes, nostrils and ears were full of earth. Her nails were broken and the soil under them, like if she was trying to get out some hole.'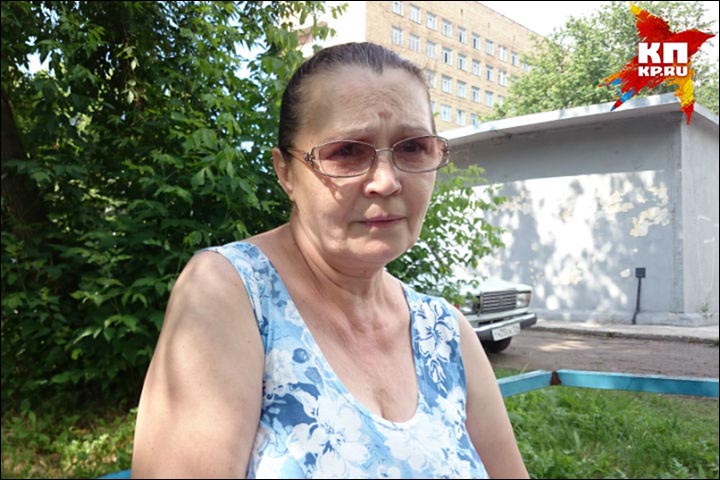 Olga Romanova: 'I feel like she is trying to say something important!' Picture: Komsomolskaya Pravda
Doctors also calculate that she was without water and food for around one week. She was overweight: it probably saved her.
Olga - who claims the police failed to properly search for Yulia when she was missing - has a theory about what happened to her daughter. 'Judging by her condition she was kidnapped and kept somewhere,' she said.
'As if they were trying to get something from her. Obviously, they gave her some drugs, like synthetic drugs or something like this, to make her speak. Then they threw her to an abandoned place, maybe to some hole...'
Her case is now passed to the Investigative Committee which probes serious criminal activity in Russia. One area of investigation will be, presumably, her loans: they began before the robbery at her pharmacy, and it is clear that some were accruing interest at perhaps 700% per annum after she failed to pay them back after several days.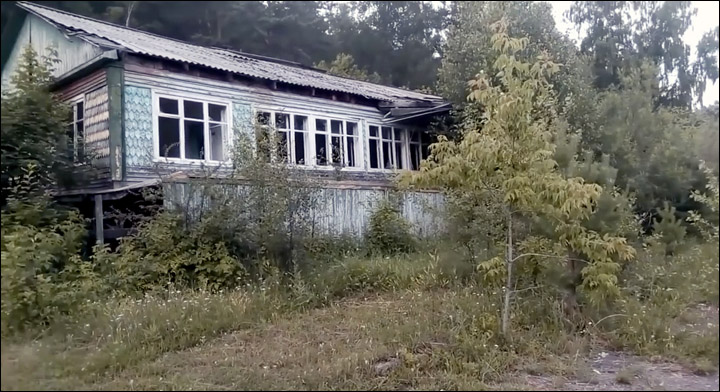 ---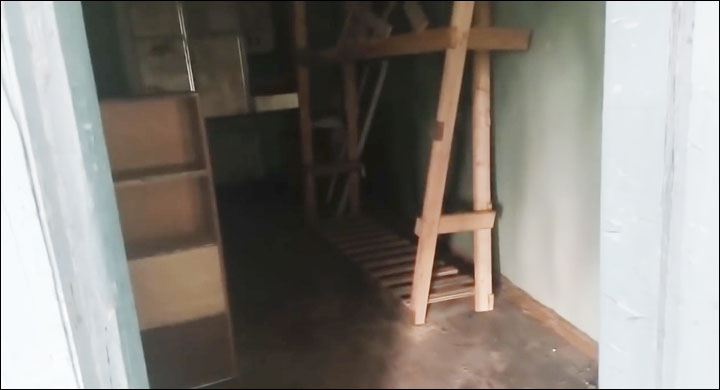 Yulia was found alive but unconscious in a remote abandoned children's camp in Stolby Nature Reserve. Pictures: NGS.Krasnoyarsk
On 7 July, Yluia's stepfather took a call from an unknown man who - he said - threatened: 'We will come to kill you'. Olga says Yulia's mobile phone is awash with messages demanding she repays her debt.
It was here she saw the shocking message to her daughter - who had studied at Krasnoyarsk State Medical Academy - that she took as a rape threat. If one version is that Yulia was kidnapped, held, and buried in a hole, another is that she tried to commit suicide.
This is the favoured police theory, says her mother. She also told the local media: 'Interesting things started when I came to file an application about my missing daughter. The policeman asked me: 'Are you drunk?' Of course, I swallowed it, and filed an application'.'
Yet until Yulia speaks, we will never know what really happened.