'Initially men want to see brides with white skin and blue eyes'. Picture: OSD Centre
At first sight, it looks like a rather formal business meeting but this session in Novosibirsk is a get-to-known-you session between men from China and Russian women.
There were supposed to be eight 'bachelors', but only five made it to Novosibirsk after three found brides in their previous love tour stopover in Khabarovsk.
Here in the Puppen House restaurant, drinking tea, the men - aged between 25 and 46 and from Shanghai, Beijing, Hong Kong, and Shenzhen - talked with the aid of interpreters over their views on marriage and the family.
Elena Suvorova, head of marriage agency OSD Centre, which operates in a number of Siberian cities, explained that in China there is an imbalance in the sexes, with far more men than women. In Russia the situation is opposite.
'For them, a Russian woman is like a present,' she said. 'Men want to get married, and are committed for serious relationships.
'All the girls who we invited are under 35 years old. Initially men want to see brides with white skin and blue eyes - funnily enough, though, last year the girls who got into a relationship were brunettes with brown eyes.'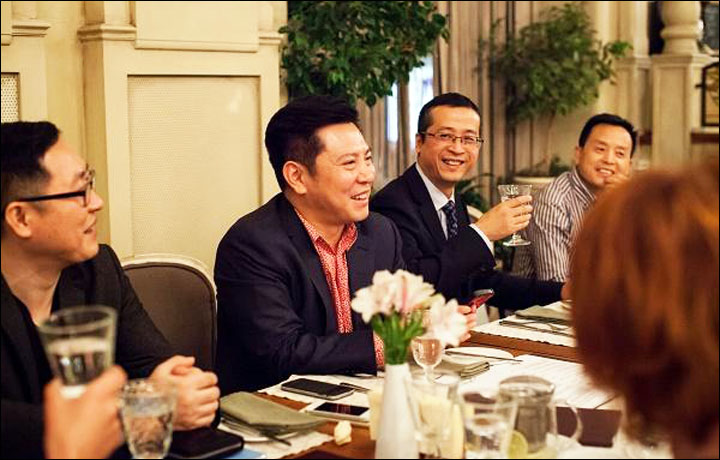 ---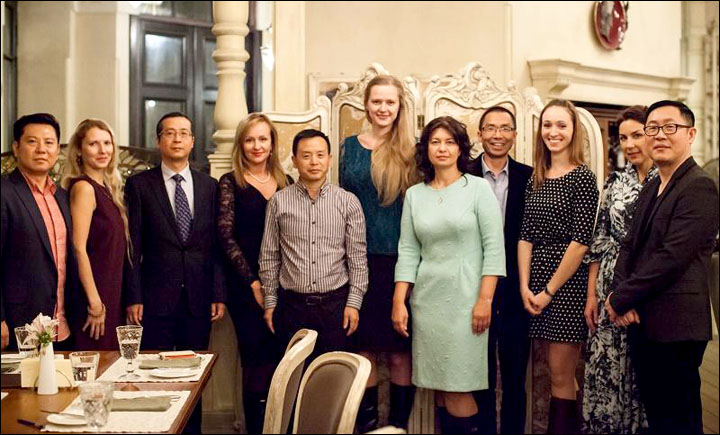 'Initially men want to see brides with white skin and blue eyes'. Picture: OSD Centre
---
Suvorova praised Chinese men and their attitude to women.
'Chinese men treat women with respect,' she said. 'It is important for them that the woman is moderate, natural, calm, smiling, and not competing with the man.'
The men are 'all quite successful'.
She said: 'Last year we organised the first singles' tour when Chinese men visited [Novosibirsk].
'There were six men and 25 girls. After a meeting in Novosibirsk, there were two couples. And three couples after a stopover in Krasnoyarsk.'
In China there are around 34 million more men than women.
'With 120 men for every 100 women, China's Bridget Joneses are now male, and increasingly desperate for a date,' said one report.
China's historic 'one-child' policy has been blamed, which led parents to abandon girls or use sex-selective abortion to guarantee a male child.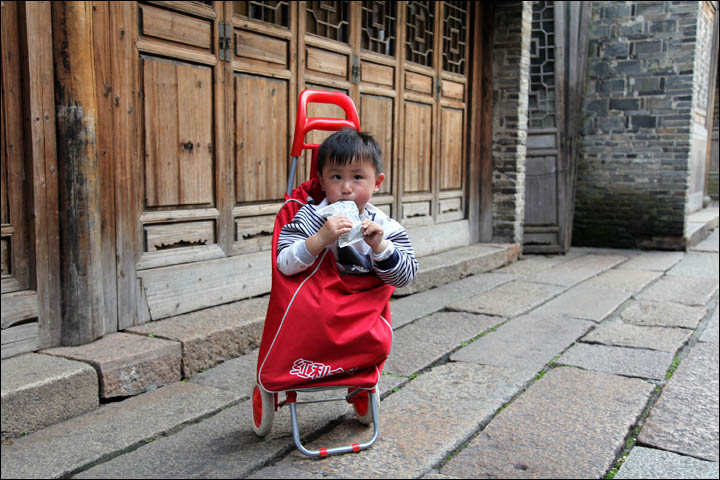 A Chinese boy on a street in a province of Zhejiang. Picture: The Siberian Times
---
Men are increasingly looking abroad for wives, and Siberia is on the doorstep. Cities like Blagoveshchensk, opposite the Chinese city of Heihe, have seen an upsurge in cross-border marriages.
But the singles' tours for upscale businessmen are a fairly new trend, and evidently popular, matching tours by Western lonely hearts to former Soviet countries.
Ivan Zuenko, of the Centre for Asian Pacific Studies of the Far Eastern Department of the Russian Academy of Sciences, said: 'There are more marriages registered between Chinese men and Russian women than between Chinese women and Russian men.
'But it is impossible to say that the number of such families is so high that it will impact on the demographic situation in the region.'
A video shows a Chinese man playing saxophone in the city of Blagoveshchensk, the Far East of Russia, to attract attention of local women.
A piece of paper by his feet has handwritten ''Calm, balanced, looking for a Russian girlfriend.'