Colin Madsen and his 'buddy-tree'. Picture: social networks
Two Russian friends of 25 year old student Colin Madsen have made serious allegations about the handling of the search for the American man, who was missing for eight days in the tourist village of Arshan before his body was found.
He went missing while on a hiking trip with the friends, Dmitry and Pavel, and also an American named as Lucas.
They claim that during interrogations they were wrongly accused of his murder, and told they had committed sexual acts on his body, as they were pressured into making confessions.
The allegations from his fellow students at Irkutsk State Linguistic University came in online News Babr appear to come only from the Russians. As far as is known, none of his friends are under suspicion of any involvement in his death.
'When Colin went missing, for the whole day we tried unsuccessfully to contact the police for help,' they were quoted as saying. 'Despite this, the investigators immediately began to push the theory that his disappearance was our fault or his own fault.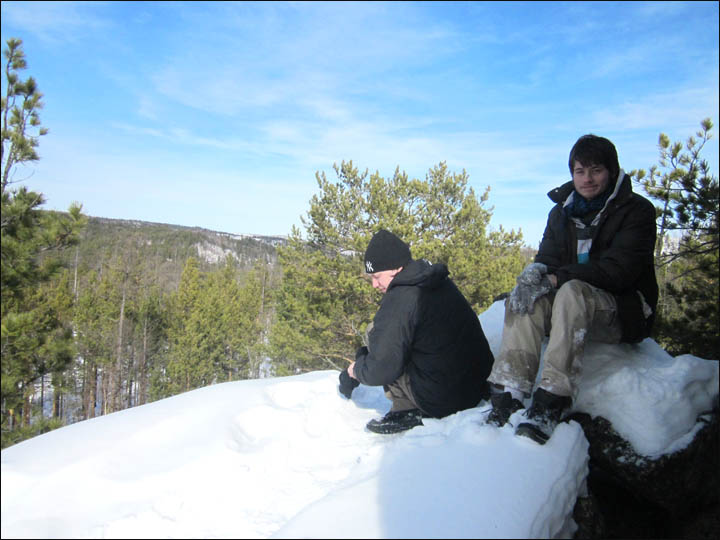 ---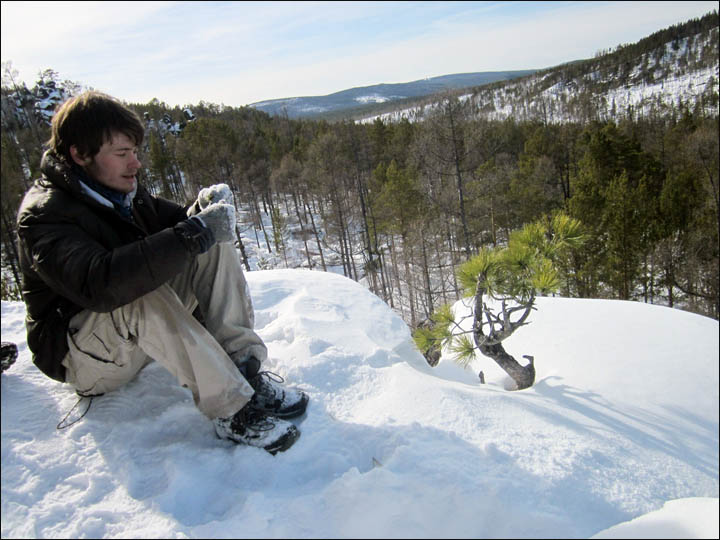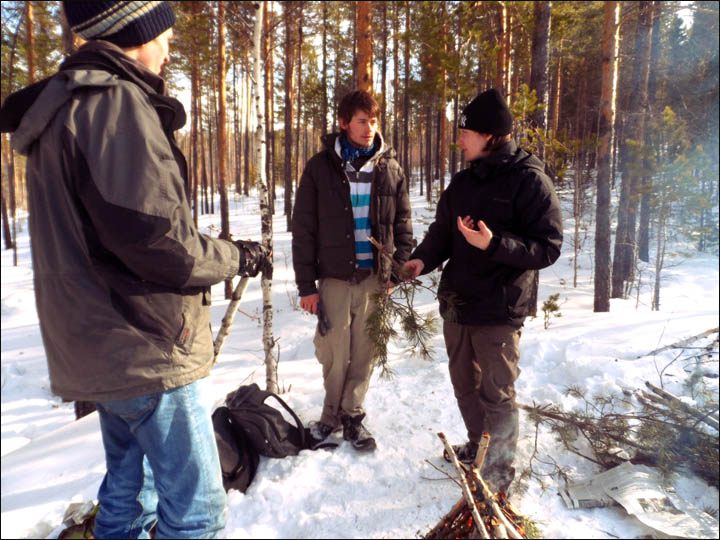 Colin's firt hiking trip in Siberia, in 2013. Pictures: social networks
'Somehow, the Investigation Committee primarily directed their efforts on the search for something 'dirty' on Colin and his friends, instead of careful study of circumstances of the tragedy. We have the impression that facts, which could prove the possibility of outside interference, were simply overlooked and missed.'
Before he disappeared in the middle of the night, nothing had appeared wrong, they said. 'After returning from a walk, we cooked dinner and discussed tomorrow's journey. It was decided to get up at 5 am to go out no later than 7 am: the Americans wanted to return early to Irkutsk.
'Colin prepared to the trip in advance, gathered his backpack, put in several bottles of water. He asked to wake him up just before the start of the trip, because, unlike us, he was ready for the hike and wanted to sleep longer. He went to the bed, closed the door with a key. The time was exactly 2 am.'
When they got up at 5 am, Colin was not in the house. They made a quick search in the yard and nearby. The friends stated: 'It was quite warm outside, no wind. We went down to the river nearby, we briefly examined the shore, washed up and returned to the house.
'Of course, we were worried, but were confident that our friend would come back by 7 am, because he was very responsible person. When he did not come at this time we panicked.'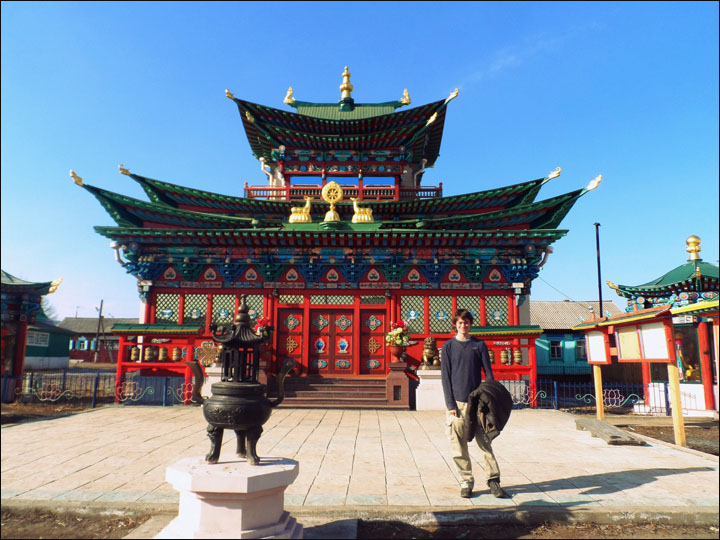 ---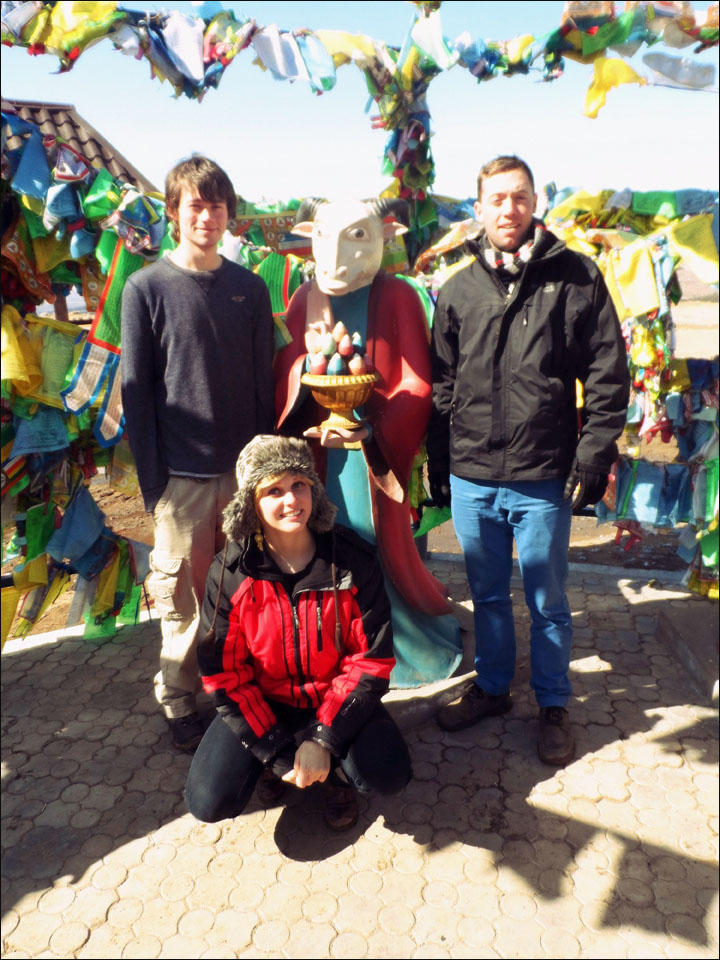 Colin Madsen in Ivolginsky datsan of Buryat Buddhist school (top) and in Rinpoche Bagsha datsan of Tibetian Buddhist school (bottom). Picture: social networks
They added that it is quite easy to enter the yard of the house, because the gates are not closed by a lock, reported News Babr. Later, the owner of the house told the students that such cases happened, once someone even tried to break into the house while he was sleeping. 'This information, by the way, was of no interest for the investigators - the owner still has not been questioned,' it was reported.
The friends said: 'We came back and started to think about different options of what could have happened. The most obvious version was that he might have injured his leg, as he went down the steep riverbank. In case Colin came back, we asked the second American, Lucas, not to leave the house and went to search to the bank of the Kyngarga River, starting from the top bridge to the lower one.
'We came back with no luck and checked Colin's possessions. He left his jacket and a down vest, a backpack and water bottles. On the bed lay a T-shirt that he wore on Saturday. There was no money and no documents. By all appearances, they were in the pockets of his trousers, which were on him. His phone was broken, so he did not take it to Arshan.'
Then they took a car and searched the village and suburbs, without luck. They then decided to call the police. However, the Arshan police station was closed. They found phones in the internet, and called but no-one picked up. They checked the local hospital, but Madsen was not there. They recounted an apparent nightmare in trying and failing to reach the emergency services, notably the police.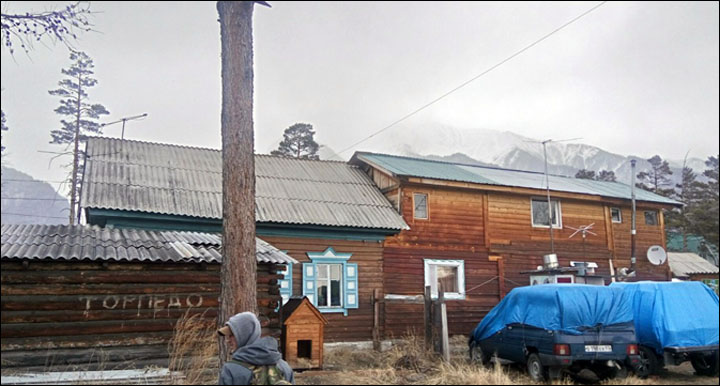 ---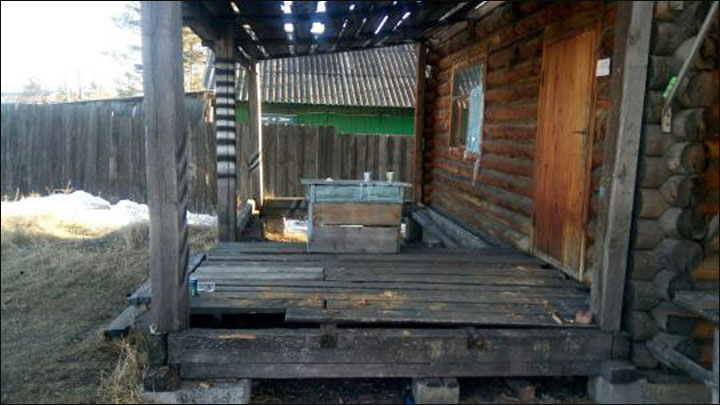 ---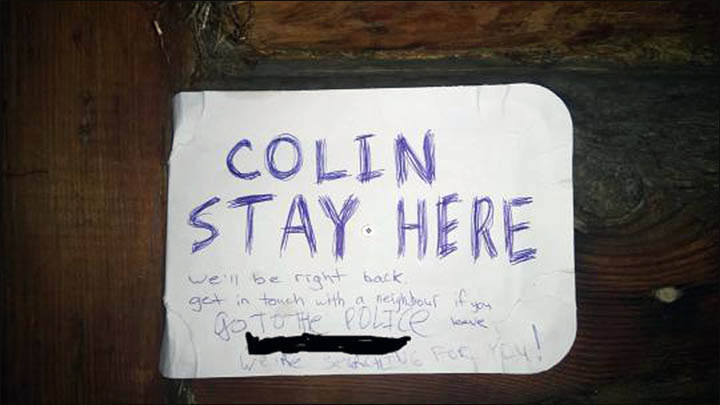 Guest house where the friends stopped for the night before Colin disappeared. Pictures: social networks
'For a while we phoned all local police numbers, but no one picked up. Then we called the short number of the local police. In Irkutsk, it is 02 or 112, in Buryatia - 020. There we were told to contact the police station in Arshan. But no one picked up there and it was still closed.
'Locals gave us the personal number of local policeman and we tried to reach him during all the day. From 3 to 5 pm we examined the left bank of the Kyngarga to the second waterfall. There was no other place to search. We thought that perhaps the police is not there because they were at some crime scene. And Colin could be with them, as a victim or as a witness. We decided to send the Lucas to Irkutsk on the last bus, and to wait for the police here, in Arshan.'
Finally after more calls, after formally reporting Madsen as missing, the police arrived. The pair were taken to the police station, where officers from the Investigation Committee (IC) seemed more concerned to frame them than look for the missing American, originally from Jefferson City, Missouri.
'The IC officers immediately showered us with insults and threats, and even accusations of murder,' they said. 'This occurred in the presence of the local police, whom the investigators treated with marked disdain.
'According to the IC officers we got drunk until we were helpless or smoked 'spice' [synthetic drugs], quarrelled, and this all provoked the crime. They urged us to confess to the murder, threatening to send to the 'press-hate' ['sweatbox' or a prison cell where prisoners are ordered by police to beat confessions out of new arrivals]. These investigators threatened us during the investigation, and even after Colin was found.
'Most of all we were outraged with a manner in which all this all was said. We felt that we were being provoked, that they tried to thrown us off balance. Because a normal person just can not listen calmly to such a things about his missing friend.'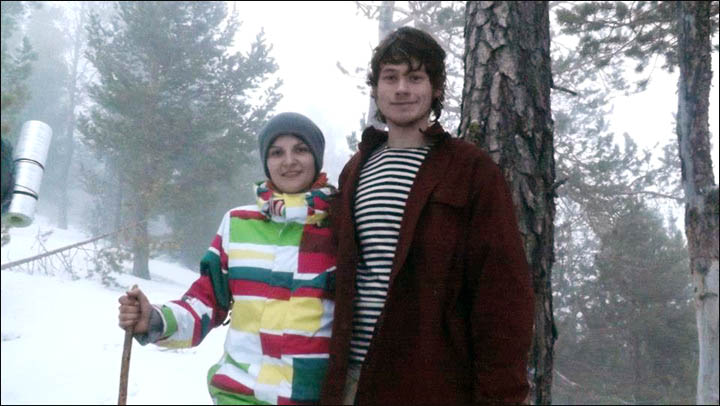 ---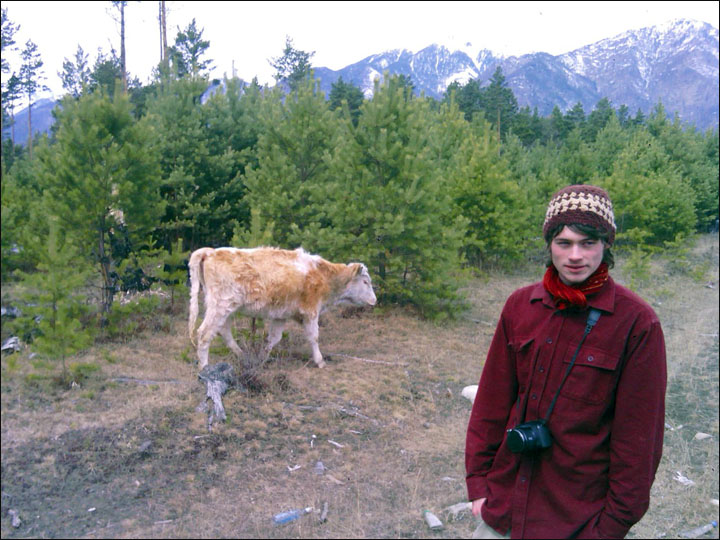 ---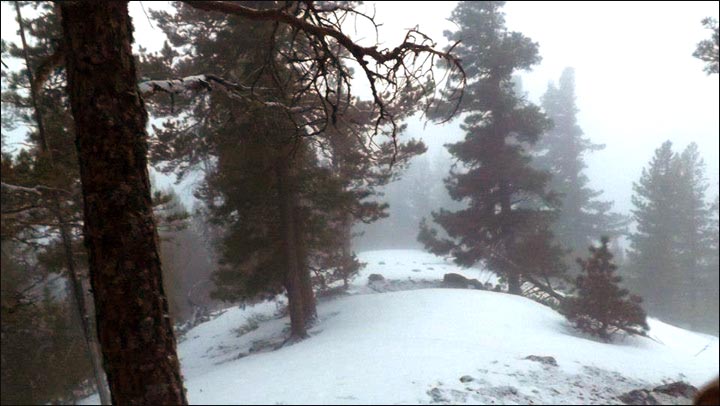 Colin Madsen in his first hiking trip to East Sayan Mountains (Arshan). Pictures: Colin Madsen
They made this extraordinary claim relating to the period before Madsen's body was found: 'From the first minute the investigators made it clear that they did not like us. They did not like our appearance. It was also strange (to them) that we did not have alcohol, but had books with us. So it was concluded that we killed Colin, and then made sexual intercourse on his dead body. They also voiced the version that we had dismembered and buried his body.
'The time passed by, but no one started the search of Colin... It was very difficult to endure. When during a search in the house the investigators found knives and saws, they started offensively telling us how we killed Colin with these things. It seemed no one was going to search for Colin, that all efforts were aimed at the investigation of us.'
The proper search did not start even on Monday, the day after he had vanished. The men said they were treated as suspects, not allowed to return to their guest house or go home 'even though we had spent almost a day in the police station without water and food.' Only late in the evening their testimonies were recorded and they were allowed to leave the police station, yet still 'the search had not begun'.
'On Tuesday, we were checked on a polygraph. Even this procedure seemed aimed at pressuring us. The questions were like: 'Have you ever seen Colin beaten? Did you commit a crime? If yes, would you say this to the police?' After the polygraph, investigators told them they had not passed the test and offered to beat them to make them 'speak properly'.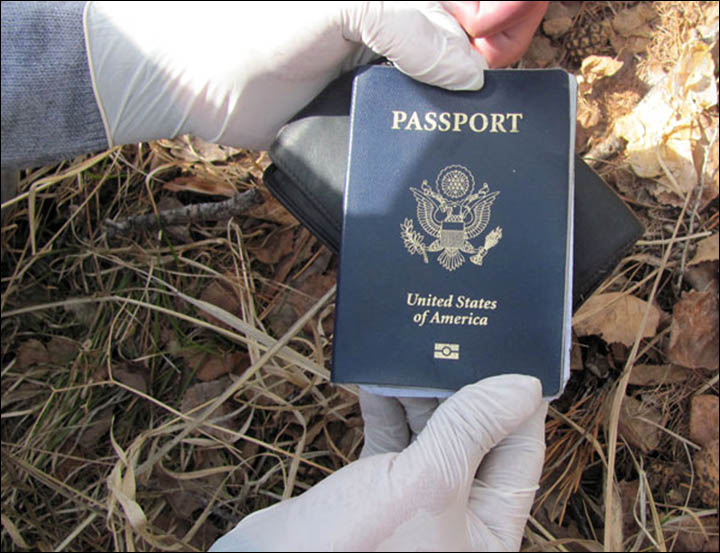 ---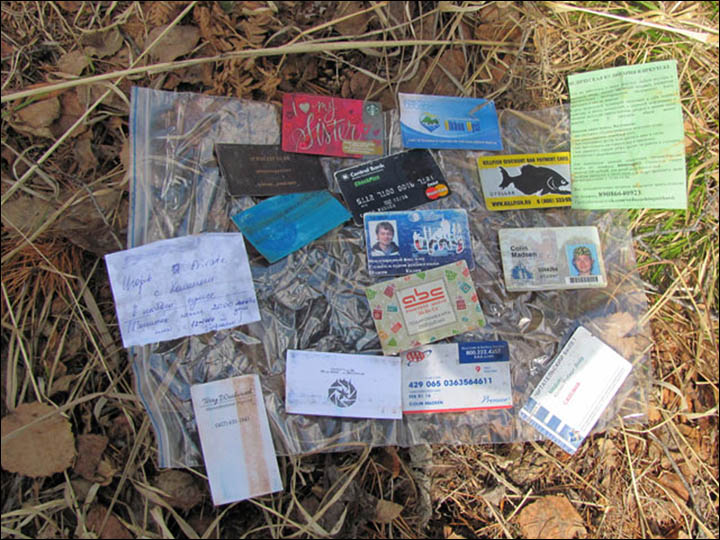 ---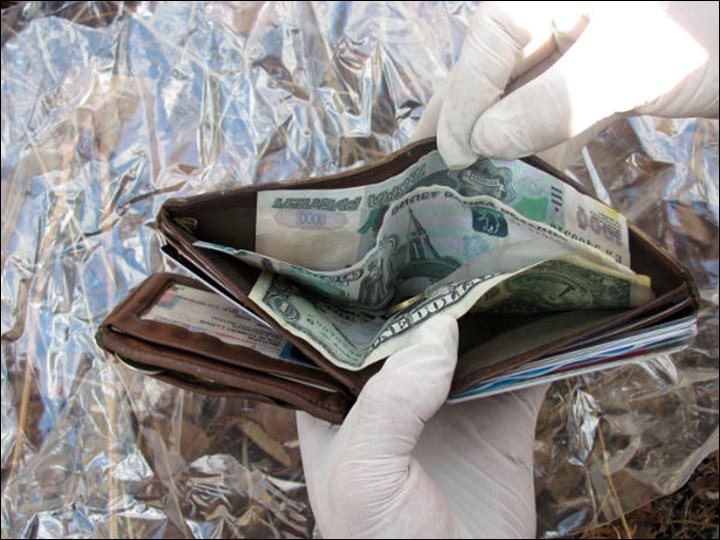 No signs of robbery. Colin's documents and money were found untouched on his body. Pictures: Investigative Committee of Buryatia
'Then, three rescuers arrived. They immediately announced that it was pointless to search Colin in mountains, that hundreds of people were needed for this, so they would not go anywhere... We spent an hour persuading them to explore the road to the Peak of Love, since, according to investigators, Colin might have gone there.
'In the following days we checked several areas, including Tagarkhay, waterfalls. We want to note that many ordinary policemen and some investigators sincerely tried to help us in the search and did a lot. We are sincerely grateful to them that they reacted to the situation as humans.
'One of the policemen introduced us to an amateur paraglider. He agreed to observe from the air a few areas and did it as soon as the weather permitted. And for a very modest money for such a large amount of work.'
Madsen's friends also came from Irkutsk to take part. However a large number of rescuers only appeared after the student's mother Dana Madsen-Calcutt, 55, arrived from America to search for her missing son.
'She was kept in the police station for about four hours and brought to tears with their unethical questions about the personal life of her son,' according to the online newspaper.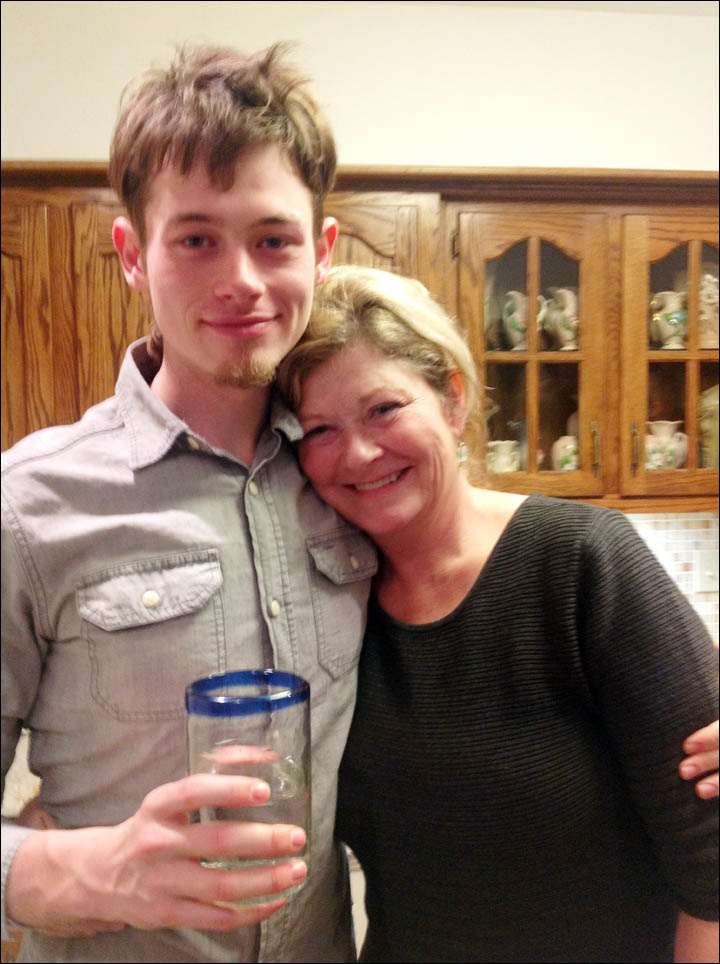 A large number of rescuers only appeared after the student's mother Dana Madsen-Calcutt, 55, arrived from America to search for her missing son. Picture: Dana Madsen-Calcutt
His mother has made her own criticisms of the rescue operation - please see our story on this link - while also suggesting that she believes it is likely he was murdered. The newspaper report continued: 'When Colin was found, within an hour the Investigative Committee had written an official report that there was no visible signs of violence. They added that the group had used drugs before Colin disappeared.'
Yet 11 days after his body was found on 4 April, there has been no disclosure of the results of toxicological tests, nor any further details released by the authorities. 'The friends believe that nothing is clear in this story,' stated the newspaper.
'They cannot understand why police and investigators try to persuade them - and Colin's relatives - that Arshan is an absolutely safe place and nothing untoward could happen here,' said the newspaper. This is a place where many tourists come and 'some of them drink a lot; also local residents could be aggressive and murders have (previously) occurred in this place'.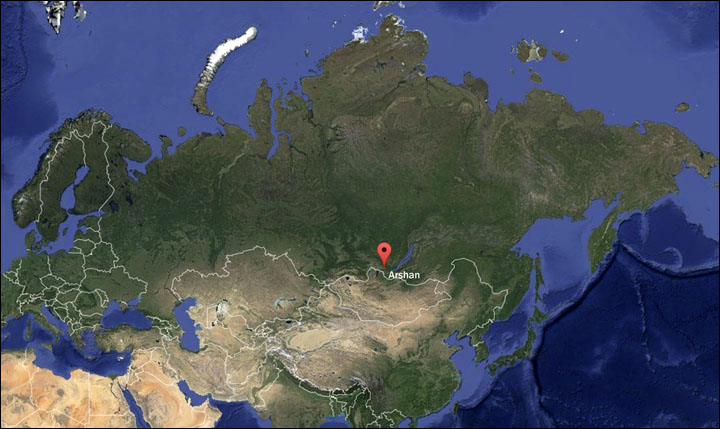 ---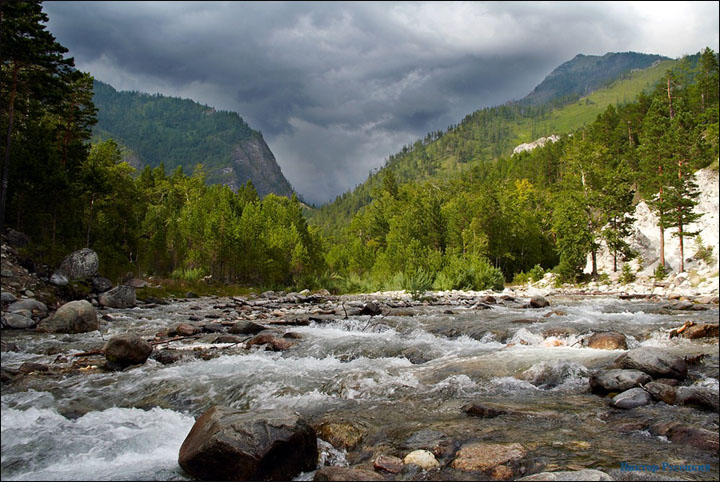 The American's body was found by rescuers at a height of one and a half thousand meters on the left side of the local Kyngyrga River. Picture: The Siberian Times, Viktor Ruketsky
The friends stated: 'Many details in this story call into question the fact that the investigation was really interested in the organisation of large-scale searches of Colin before his mother came to Arshan. It is unclear why they refused the theory that our friend was murdered by someone else.
'After all, if Colin really froze to death, a search promptly organised on 27 March could have saved him. Why, as soon as we were able to get to the police, did they begin to make us confess to his murder, although it was less than a day after he was gone? Now we think that the Sunday, the day when we could not get to the police, was the most important day for the search. He could still be alive. If some crime was committed against him, those who did it could still be here. However, instead of looking for a man investigators tested their dubious interrogation methods on us.'
The friends had known each other since 2013 when Madsen arrived to study in Siberia. He was interested in Russian culture, and had a special passion for Buryat culture and Buddhism. The republic where he died is one of the main centres of Buddhism in Russia. His dream was to work later in Russia for the US embassy or the United Nations.
Neither the police nor the IC have so far commented on the serious allegations from Madsen's friends. The most recent statement was issued on 4 April, the day of the discovery of his body. Our report on this is here.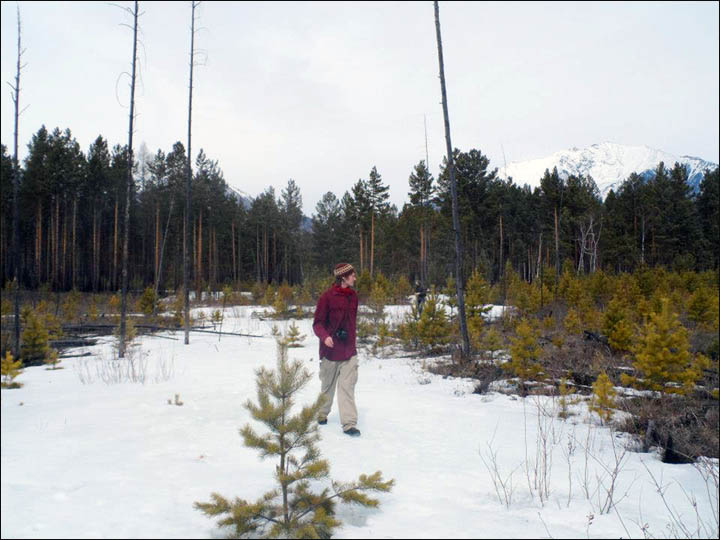 ---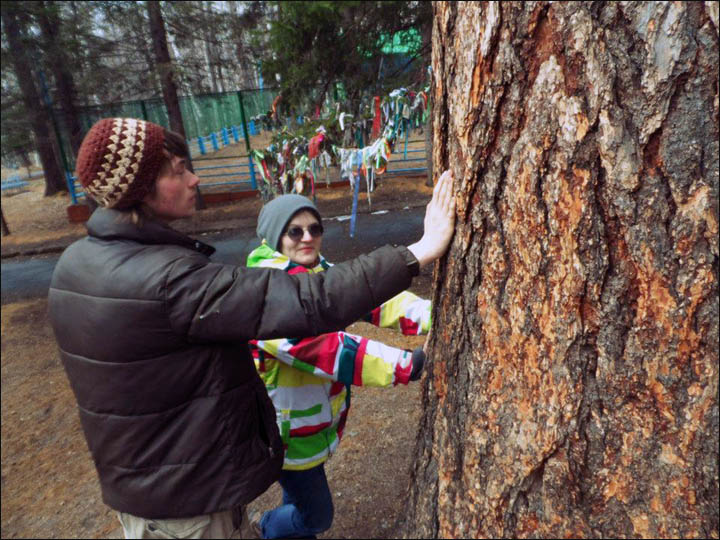 ---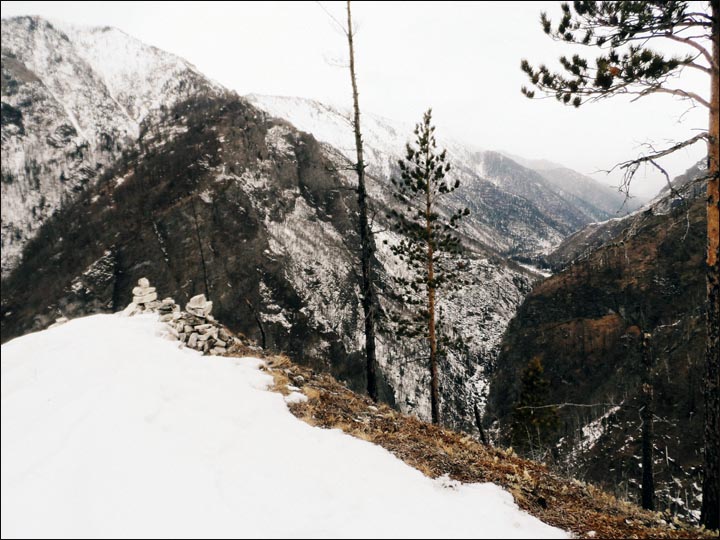 Colin Madsen in Arshan in 2013. Pictures: social networks
An anonymous local policeman speaking to newspaper Sovershenno Sekretno has also raised questions about the handling of the case. 'The American's body was found by rescuers at a height of one and a half thousand meters,' he said. The location is on the left side of the local Kyngyrga River.
'Despite the sufficient height of the slope, it is not a place where you can get lost (especially if you have visited this place four times, as Madsen had done). The village is clearly visible from there, even at night, because there are street lights in Arshan.
'Now a preliminary version is hypothermia. But it is just because that there is no visible injuries such as cuts or traces of bullets, for example. This examination does not rule out poisoning or breaking the neck, for example. So hypothermia is a very preliminary' version.'
He described as 'very odd' the reports - based on apparent briefings from law enforcement sources - that the group had taken drugs. 'It came suddenly and only 9 days after the disappearance of the student.'
It was mentioned 'at that time when US diplomats began to talk about a possible scandal, if the cause of the death of Colin Madsen was found to be murder. I have not seen in the interrogation records of the other tourists with any details that they took something other than food and non-alcoholic beverages. Especially strange is that this serious version appeared before the results of the medical examination were known.'