Students at Tara Pattana International School Pattaya celebrate Loy Krathong. Picture: TPIS
Palm trees, yes; dreamy beaches, clear tropical seas, mesmerising islands, romantic vacations, the best spicy and exotic food, but not education.
Yet a significant number of Russian and especially Siberian parents are tapping into Thailand's great hidden secret: excellent world class international schools at competitive prices.
Many are run on British lines offering qualifications opening up university study in the United Kingdom, but also in the US, Canada, Australia and many other countries. If this is your family's aim, it is worth considering Thailand. By educating your children here, whether from a young age, or starting later, you will ensure they speak English fluently, taught by native speakers, and attain broad educational qualifications that should see them enter universities and other higher education institutions in the UK or other Western countries.
These international schools in Thailand, moreover, are easier on the budget than, for example, sending your children directly to the UK for schooling, which many wealthy Russian parents have done in recent years. Today, as we know, Britain is a tougher option than several years ago because of the currency exchange rate.
---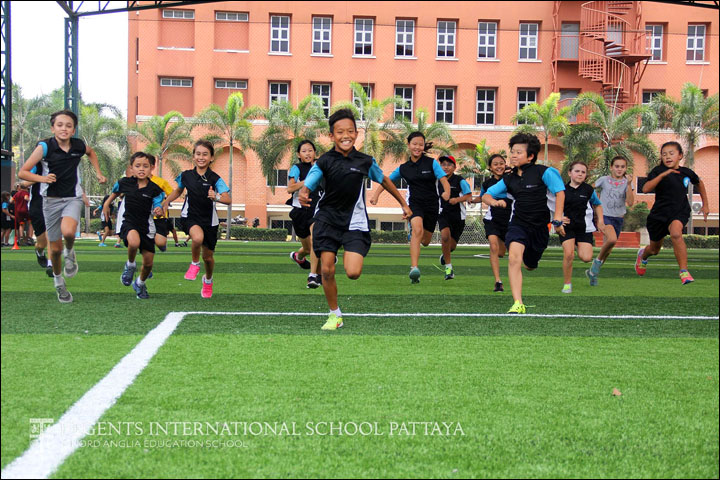 ---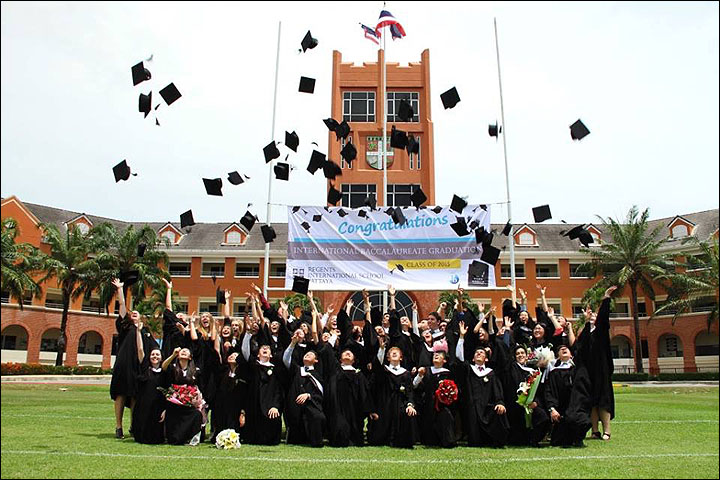 Regents International School Pattaya. Pictures: Regents IS
---
Many of international schools in Thailand boast small class sizes and a high degree of personal attention for each child.
They take care to ensure swift and effective English-language tuition for incoming children who need it: in several of these academies, I have seen new Russian children enter with no, or virtually no English, yet rapidly become competent to the extent that they are able to stand on a stage and talk fluently in the new language as well as cope with all their lessons in their new tongue.
I have also seen how children from Kaliningrad to Sakhalin have adapted to international schools in Thailand, and thrived in this environment.
There are many different ways in which parents manage their family life to educate their children here.
Some, of course, have moved permanently to the sun in Thailand; it is now their home, and for them, this option is easy. Others arrange for children to live with their mother or babushka in a condominium or villa while the breadwinner father is back in Russia, commuting as often as possible to Thailand.
Perhaps the whole family goes back to Russia for the summer holiday. In other cases, children use the modern and comfortable boarding facilities at some of the international schools, while the parents are back home in Russia.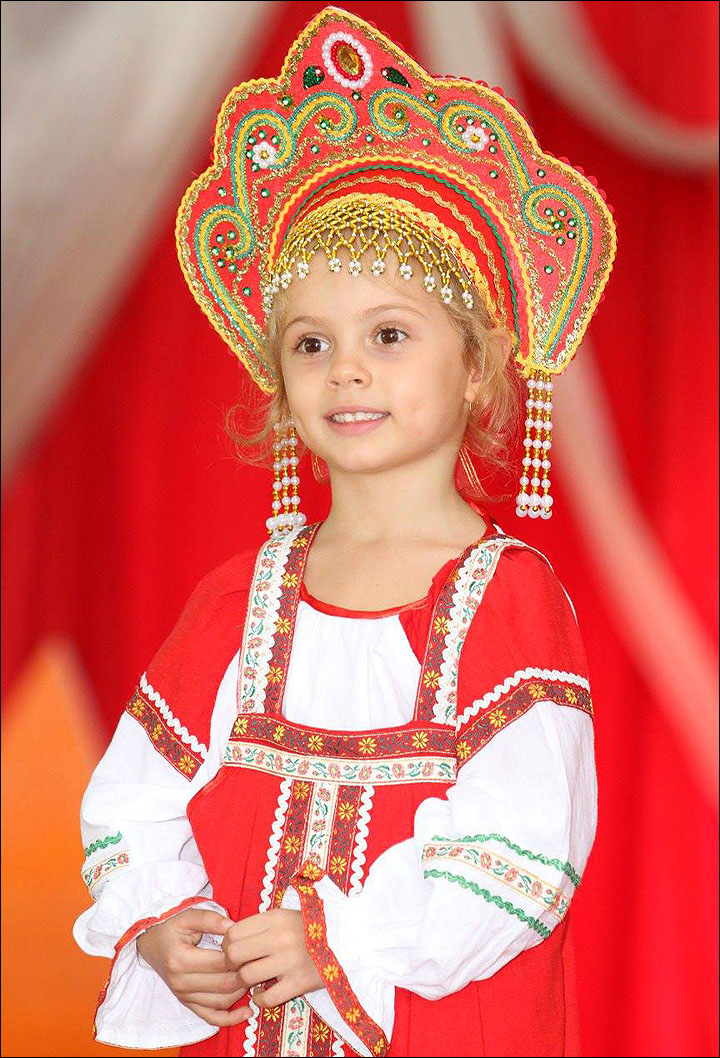 ---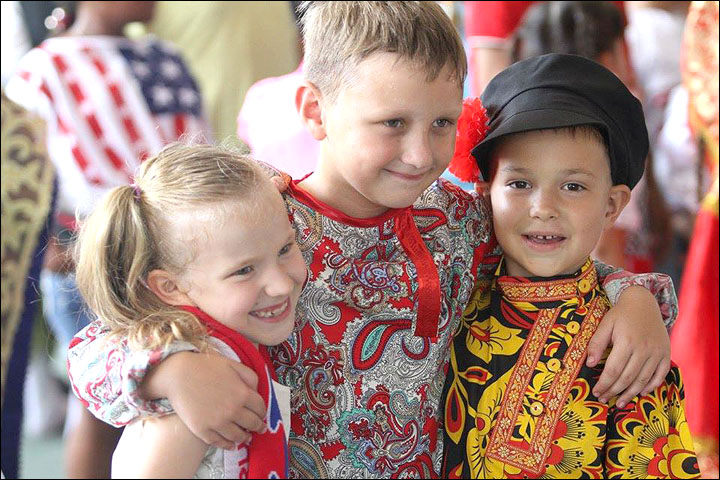 Russian students at Tara Pattana International School Pattaya during the International Day's celebrations. Pictures: TPIS
---
I know Russian parents in all these categories: the hardest, obviously, are where couples are split, and the sacrifices some families make to ensure this type of schooling is remarkable.
Yet as mother Tamara, 37, told me: 'We made a decision with my husband that we wanted a good international education for our son and daughter. We couldn't afford the UK or US, and anyway for many reasons you get a better quality of life here in Thailand.
'We feel safe and happy. I would say this is a country that is open and welcoming to Russians, and the climate means they kids are in the swimming pool or the sea everyday after school. From our condominium, we have a fantastic view of the sea.
'I want my kids - now aged 13 and 11 - to go to university later in England. That's our goal.
'For now our school in Pattaya is a good option. Yes, we are split apart as a family. My husband works in Moscow and comes once a month for a long weekend, and I go back home to Russia when I can - when my Mama can be here looking after the children.
'It's the sacrifice we decided to make. We are all together for the summer holidays, too, in Russia. But I'm happy with the progress my children are making at school. They're both fluent in English, and more than that, they're doing as well as native speakers.
'They are in classes with only 12 or 14 other students, and in each class there is a teacher from the UK, and a classroom assistant who is also a qualified teacher."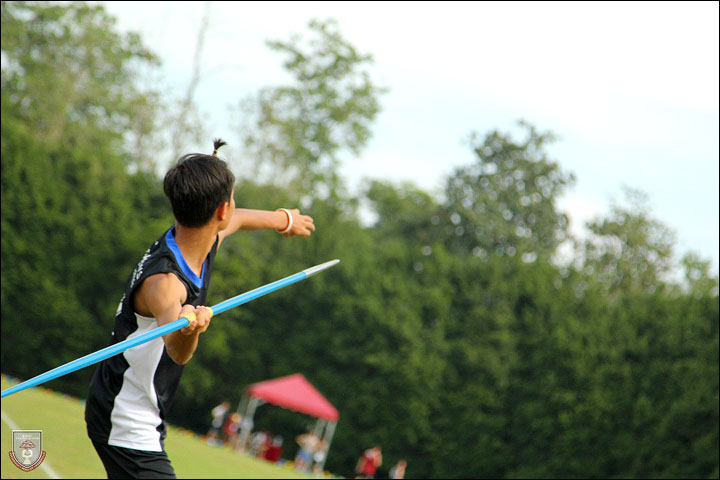 ---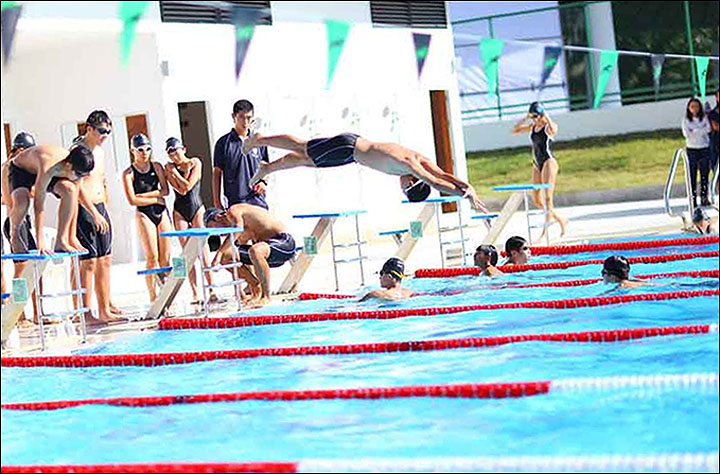 ---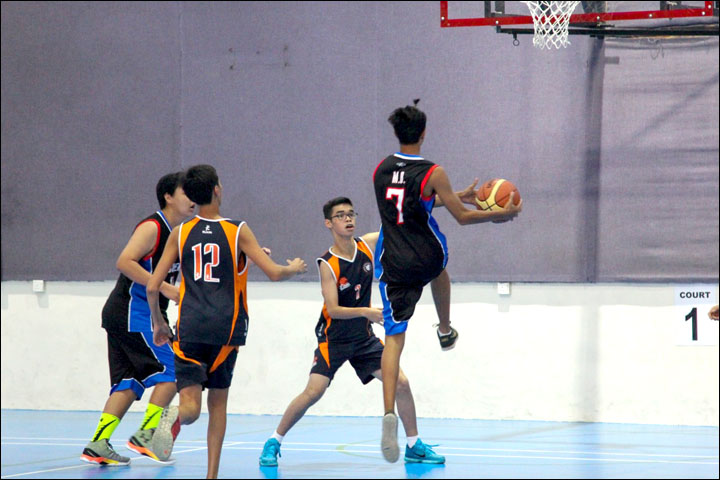 Students of St Andrews Internatiobal School, Green Valley, during Fobisia Games at Kuala Lumpur. Pictures: St Andrews IS
---
Tamara's points about Thailand being a comfortable place to live for Russians - in fact, this is true for many nationalities - plus the level of satisfaction with the education are echoed by many others.
Your children are educated in a genuinely cosmopolitan environment: some international schools here might have, say 20-40% of their students being Russian, so they are among their compatriots. Others will be Thai, or from a wide variety of European countries, or from North America or Australiasia; or half-Thai and a mixture of other nationalities.
There is an impressive sense of making sure the different cultures enrich the learning experience; they will have friends from many countries and cultures.
The curriculum itself maybe wider than in Russian schools: based on the British model, children start school earlier, at the age of five generally, though they can be admitted to pre-school nursery education from three; with perhaps a greater emphasis on music, drama and sport: these form part of the normal school programme.
It is not better or worse than the Russian system; just different, and for the children opening different doors as they grow up.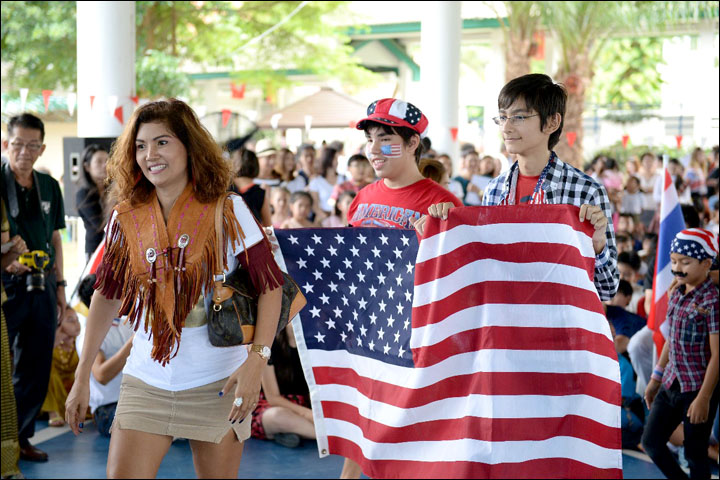 ---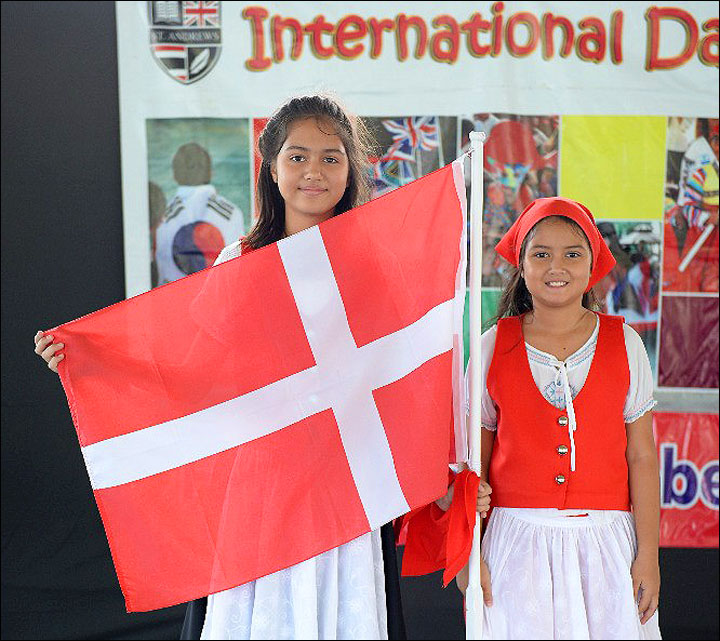 ---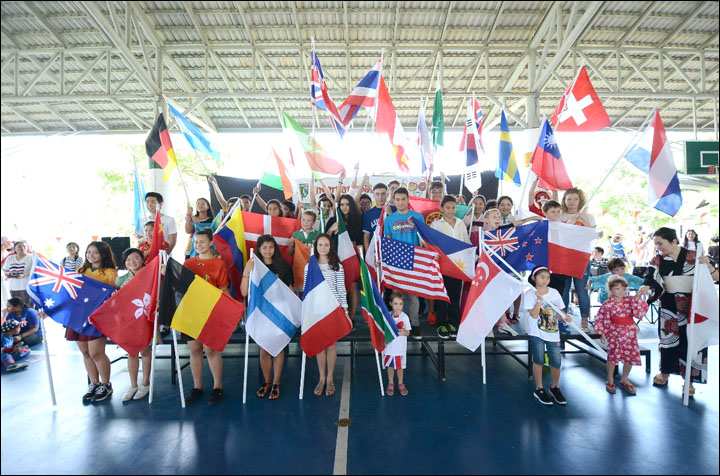 Students at St Andrews International School, Green Valley during International Day. Pictures: St Andrews IS
---
Both Bangkok and Pattaya have a good choice of such independent schools, from the prestigious and more pricey, to the smaller and more cost-effective.
For most of these international schools, and especially perhaps in Pattaya and on the island of Phuket, the Russian market is an important factor. Bangkok also has excellent options.
The most superior of these academies are built on the model of the best English independent schools; indeed some of the Thai schools have direct links with their superb UK 'mother schools'. For example, Harrow International School is linked to the famous Harrow School in London, alma mater of Winston Churchill along with no less than 23 princes of the Thai royal household from the late 19th century to the late 20th century, and including the current monarch's father, Prince Mahidol.
Today, this Bangkok school's graduates go on to the finest universities in the UK, North America, and Asia.
Another academy linked to one of England's finest schools is Shrewsbury International School, which proudly states: "Whilst UK and US Universities and Colleges are the most popular destinations... since 2004 our students have actually achieved places at 159 different institutions in 16 different countries and in 4 different continents."
Another school with many admirers is Bangkok Pattana School, which is Thailand's "original British international school", and seen as one of the finest in Asia. It has 2,200 students who follow the British national curriculum up to Year 11, and the International Baccalaureate in Years 12 and 13.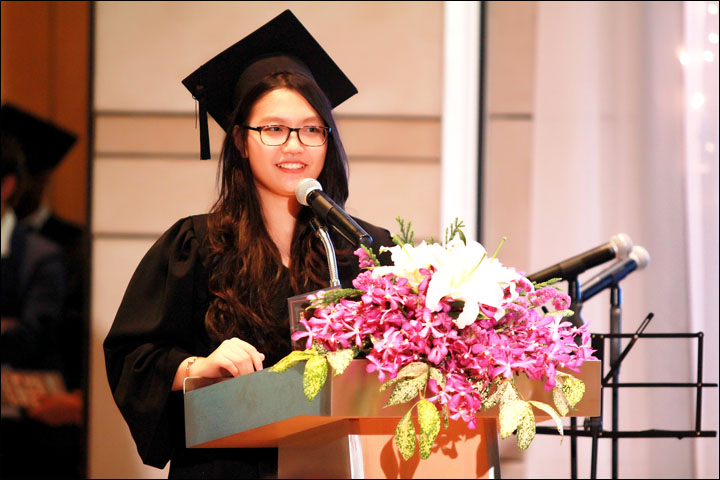 ---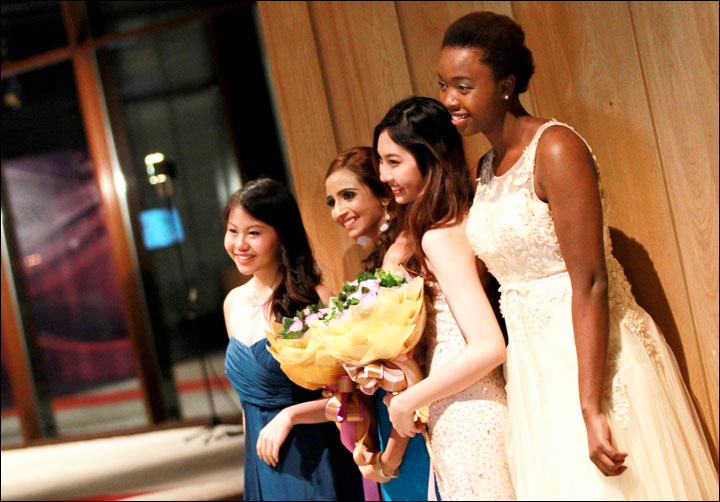 ---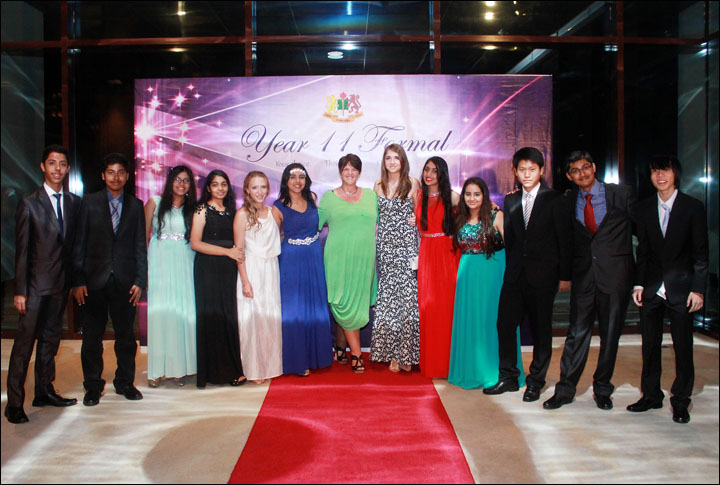 Garden International School, Eastern Seaboard. Pictures: Garden IS Eastern Seaboard
---
If these are the creme de la creme of schools, there are many other options in favoured destinations of discerning Russian parents in Thailand, especially Pattaya.
This resort city's two best known schools - St Andrews International School and Regents International School, both with fine facilities - also have sister schools in Bangkok. Both are well accustomed to making Russian students feel at home.
St Andrews International School, Green Valley, takes great pride in its academic achievements as measured in its IGCSE results (taken at the age of 15 and 16).
'In total 87.1% of our students achieved grades of A* - C, 41.6% of these being grades of A* and A. These results far exceed the UK National average of 69%,' says the school.
'Our aim is to far exceed international standards every year and we have once again done this. Our results are 18% above UK averages, once again showing the quality of the programme we offer and just how hard our students work.'
In the most recent years, the school also obtained strong results in the IB Diploma (International Baccalaureate) results, effectively the university entrance qualification. 'The fact that we achieve results like this year in and year out is a testament to the quality education that students receive in all year groups at St. Andrews.
'St. Andrews students have been accepted to universities in Australia, Canada, America, the UK, Korea, Holland and Thailand to complete their tertiary education.'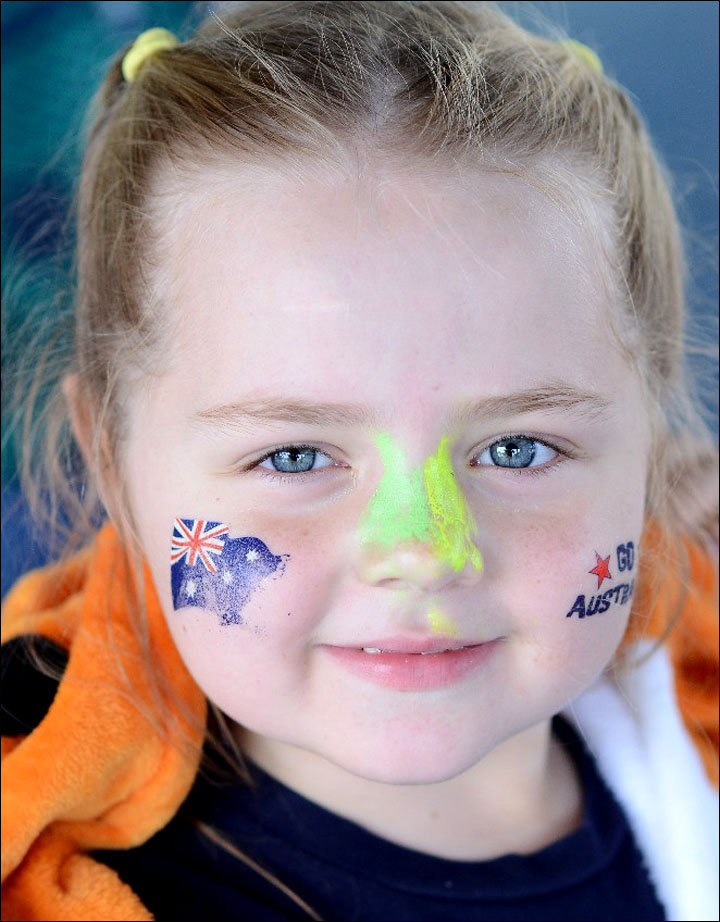 ---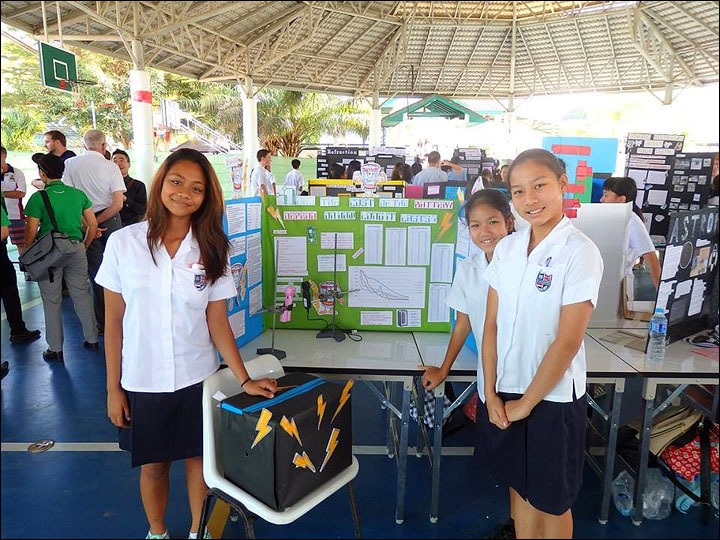 International Day and Science Fair at St Andrews International School Green Valley. Pictures: St Andrew's IS
---
Regents International School principal Iain Blaikie proudly says: 'Each year, our graduates achieve world class results in the International Baccalaureate Diploma programme and secure places at the best universities worldwide.
'Like any great school, we prepare our students to venture into the world and be successful.'
The largest international school on Thailand's eastern seaboard - with around 1,000 students, some 8% of them Russian - he insists this does not detract from giving personal attention to students.
'Regardless of size, no one cares more about our students than the staff currently at Regents and I would challenge anyone to ask a parent or student here currently who thinks any differently. In fact, I see it as an advantage. Our size enables more variety, more subjects, better sporting opportunities and an outdoor education programme that is the envy of our competition.'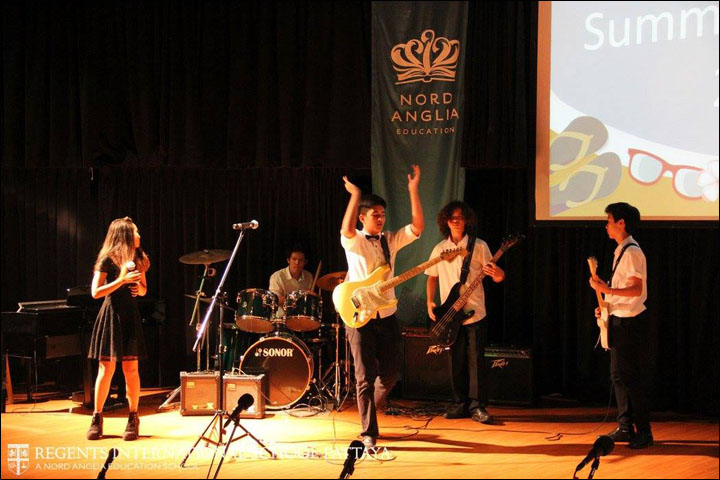 ---
---

A concert at the Regents International School. Pictures: Regents International School
---
One Russian mother told me: "Children who are studying here, get practical knowledge, they know how to act, how to use information, how to influence the world around us. They know how to implement ideas and find a place for themselves.
"After my own school years when I got a lot of knowledge, theory and information, I found I wasn't ready for the real life and didn't know how to act.
"At Regents, action is a main part of education. Each student is different and unique: quiet, active, creative, sporty - and everyone has a role at this school, feeling confident and comfortable."
This is also one of the Thai international schools with well-established boarding facilities, about which they give details in Russian.
A newer school - Tara Pattana International School, motto "Expect the Best" - is also proving popular with Russian parents. It has the most convenient location of any international school in Pattaya, with warm tropical breezes wafting through its lush campus.
The fees here are more competitive than some rivals: yet the school has smaller classes than many, and an extremely friendly, open atmosphere.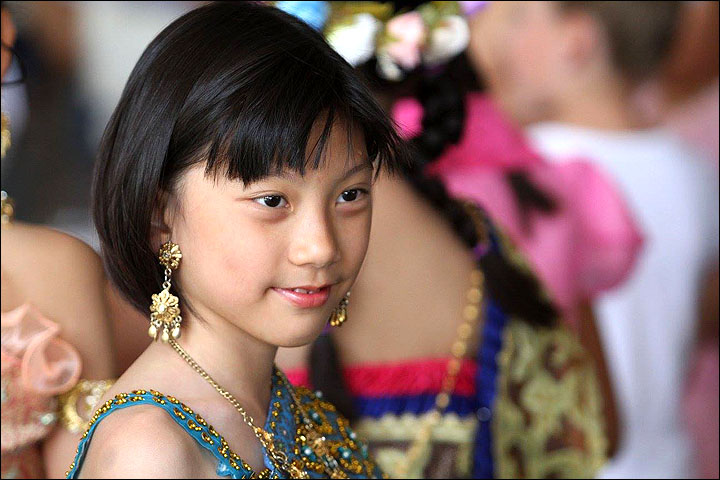 ---
---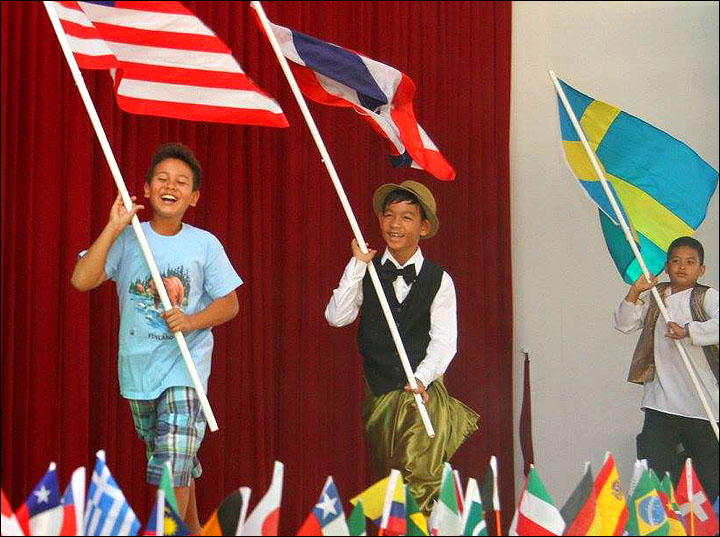 Students at Tara Pattana International School Pattaya celebrate International Day. Pictures: TPIS
---
All international schools must have governing bodies to oversee their progress and development: here, the chairman of governors is Russian; she is also a parent.
Ask to look around the school, and you will be escorted, in all likelihood, by a native Russian speaker, employed to ensure that Russian children integrate well, and also that there is good communication with parents who may not speak English. All communications with Russian parents are routinely in their native language.
The new Head of School, James Swan, from the UK, was recruited from a leading international school in Bangkok, and is overseeing an ambitious development plan.
"The school has a real mix of international students that creates a spirit of internationalism based on diversity, respect and understanding," said Mr Swan.
"This is something that cannot be underestimated in value in a globalised world.
"We provide a rigorous international Early Years, Primary and Secondary education that draws its strength from the National Curriculum of England and Wales and adapts to blend with the values of Asian culture.
"Our motto is 'Expect the Best' and this philosophy is demonstrated in our modern facilities and our teachers who are passionate about providing a first class education.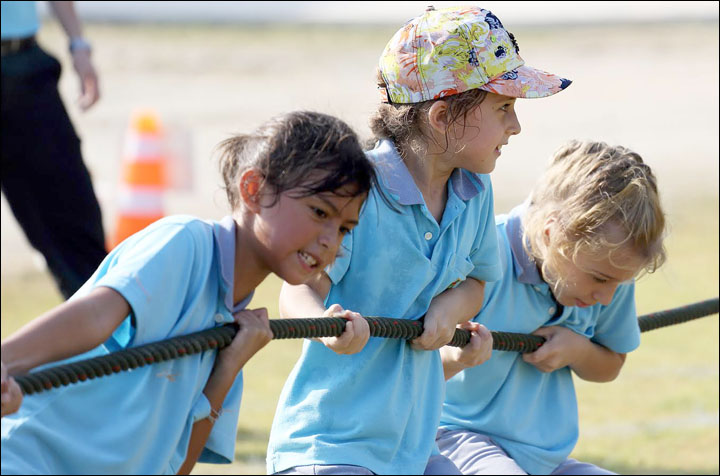 ---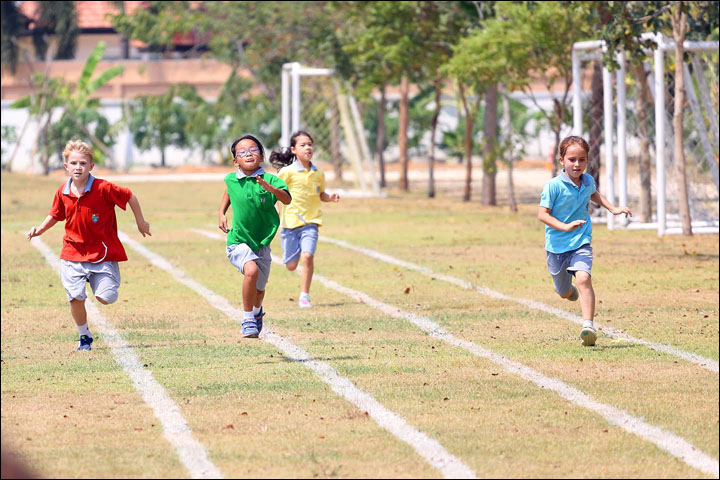 ---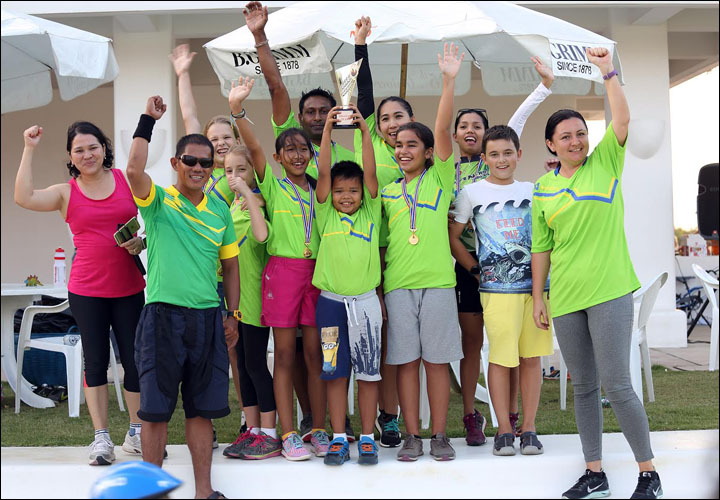 Sport and bike days at Tara Pattana International School Pattaya. Pictures: TPIS
---
The school, he says, lives up to its motto with "our modern facilities and our teachers, who are passionate about providing a first class education", and in addition it is developing boarding as an option for families where the parents cannot be permanently in Thailand. You can get a glimpse of the school here.
There are other strong schools in the area, too: those mentioned here are not the only ones, but chosen to highlight the variety.
So what are the costs of educating your child at an international school in Thailand?
It is important to contact each school to understand the exact fees, and there can be a number of extra charges, for example for additional English lessons, or food.
Annually at Shrewsbury International School, to take an example from the upper end of the scale, the fees currently range from 609,900 baht in pre-prep to 892,200 baht in Year 10. Additionally, Thai schools normally charge a one-off admission fee, which here is 175,000 baht, plus a 5,000 baht application fee.
If this seems expensive, it is significantly lower than equivalent fees in the UK yet the educational level - and the quality of the teachers is every bit as good.
At Tara Pattana International School, fees are currently range from 298,500 baht per annum in Year One to, for example, 378,000 in Year 9. There is an application fee of 2,500 baht, and an Enrollment Fee, not returnable, of 50,000 baht.
So is an international education of this kind worth it for your child? As ever, this is up to each parent to decide what is best for their sons and daughters.
Certainly, it is an option, and one that today is used by many Russian parents, yet, despite this, the advantages of Thailand still remain a hidden secret to many people.
This much is clear: if your ultimate aim is a foreign - Western - university education for your child, then international schools in Thailand are worth a serious look.
Going east to go west somehow makes sense.