This impressive turquose colored lake is a technogenic - manmade - sinkhole. Picture: Shira Online
Siberia has crater-shaped lakes caused by meteorites, and also by volcanic activity, as well as collapsed pingos, and even exploding pingos. Our vast region has a few rumours of lakes being caused by alien activity and stray missile tests.
But this impressive lake is a technogenic - manmade - sinkhole. In places it may be up to 500 metres deep. In the tsarist era, this site was opened in 1901 as a copper-molybdenum mine by Frenchman Michel de la Rue who married Russian noblewoman Glafira Kulomzina.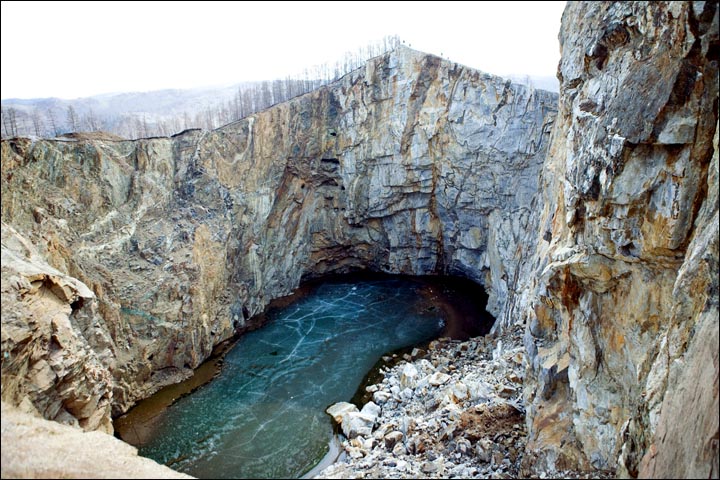 ---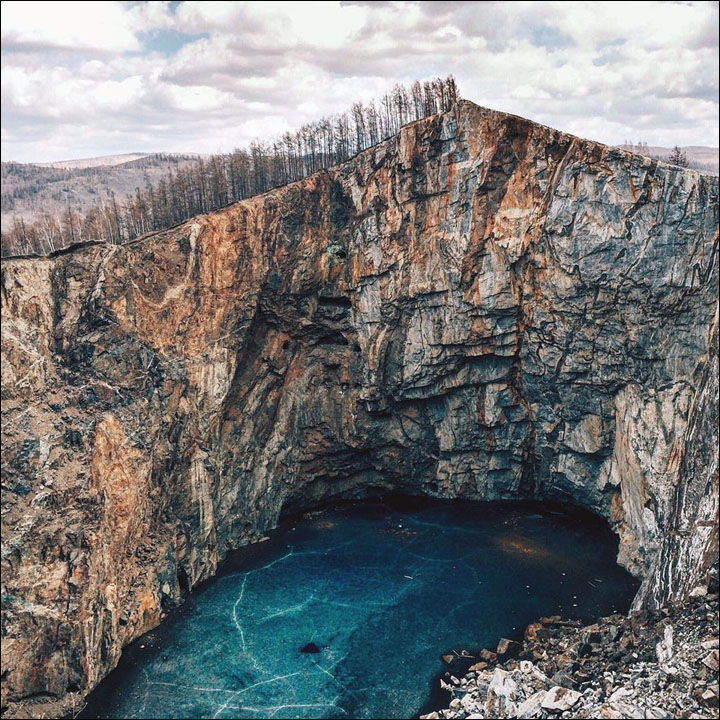 ---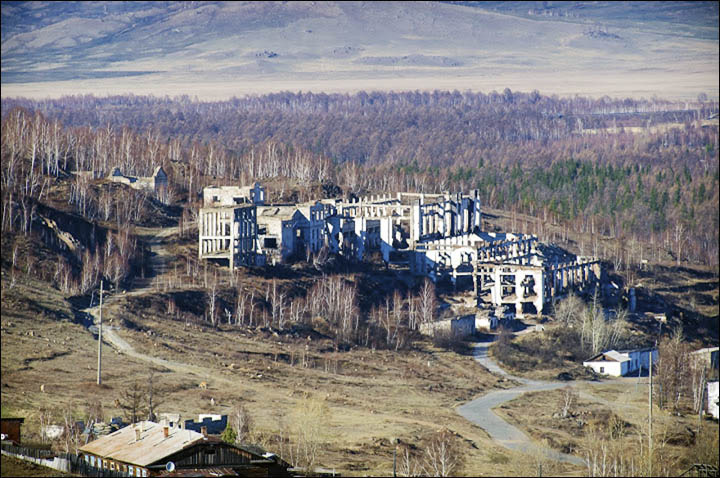 ---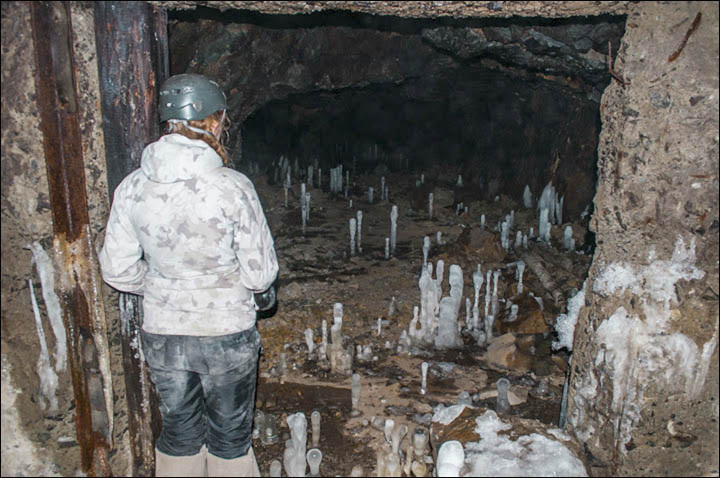 Tuim mine eventually stopped work in 1961 and the entrance of the mine tunnels are not so easy to reach. Pictures: @july.sol, Den Pashin
Earlier he had run a Black Sea resort, but he sold up and moved to Siberia. It is not immediately clear what happened to him when Russia faced the Bolshevik Revolution in 1917.
Mining continued here on the outskirts of Tuim village under the Soviet government - it was also a source of tungsten - and a Gulag labour camp was established close to the mine. Alexander Solzhenitsyn recorded that the prisoners suffered serious health problems.
---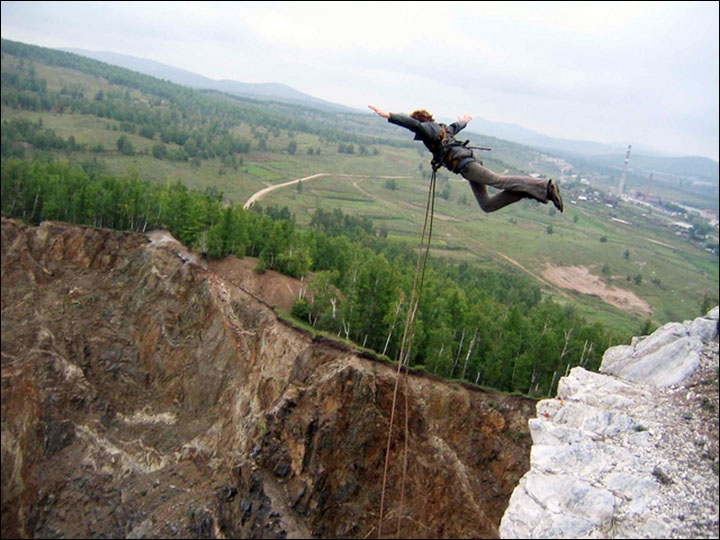 ---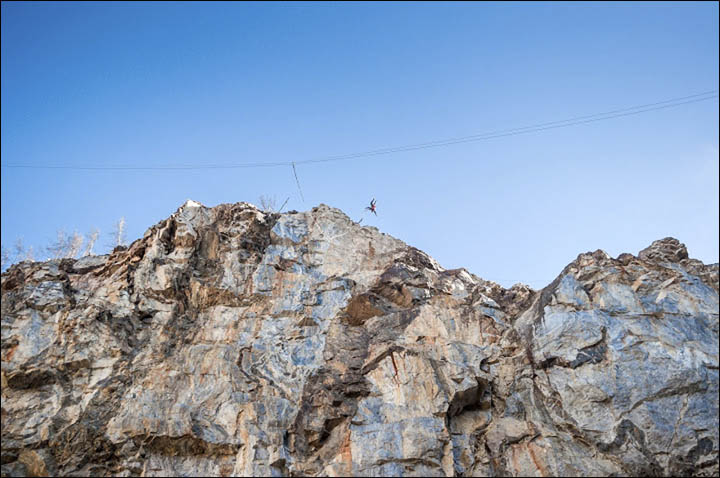 ---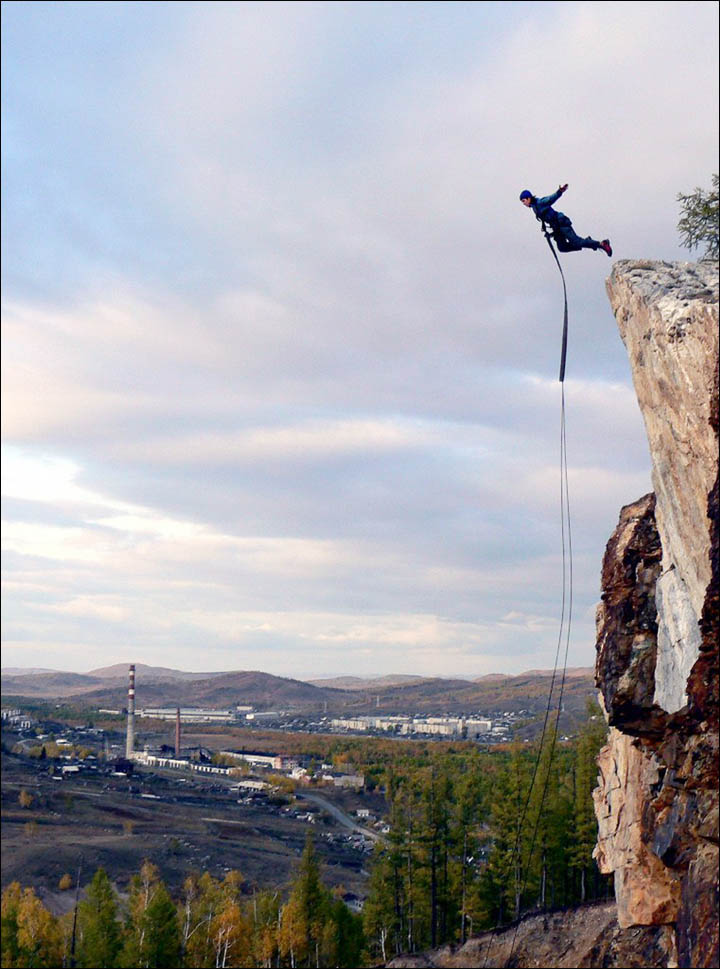 The hole is used by rope jumpers and other extreme sports fans. Pictures: Salexey, Den Pashin, Na Grani
In 1954, the year after Stalin's death, the top of the hill, the 'roof' of the mine, collapsed, with a hole appearing some 6 metres wide. The mine eventually stopped work in 1961. It kept growing, and eventually a lake formed in the cavity which is now 200 metres in diameter, and growing, as the walls crumble. There is now a fenced viewing point at the top of this extraordinary site. The hole is used by rope jumpers and other extreme sports fans.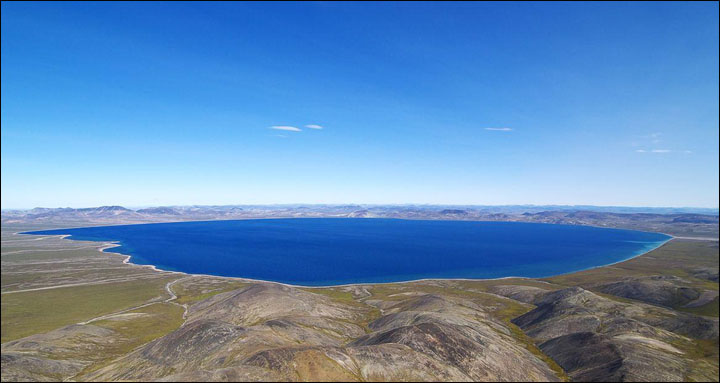 ---
---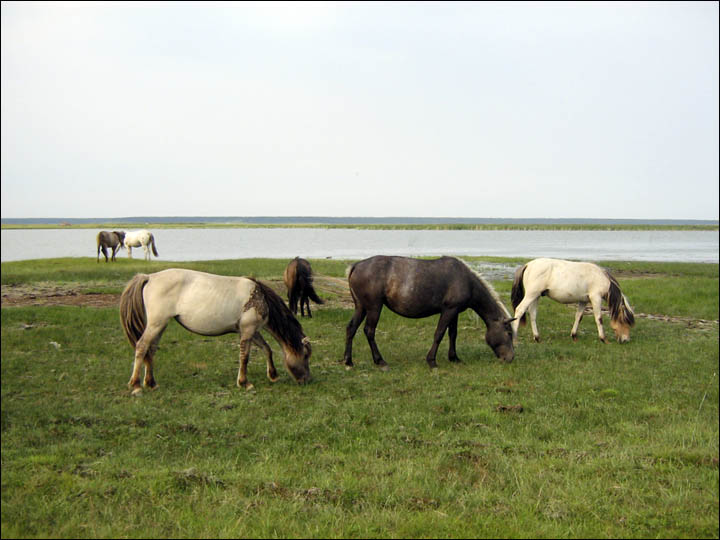 ---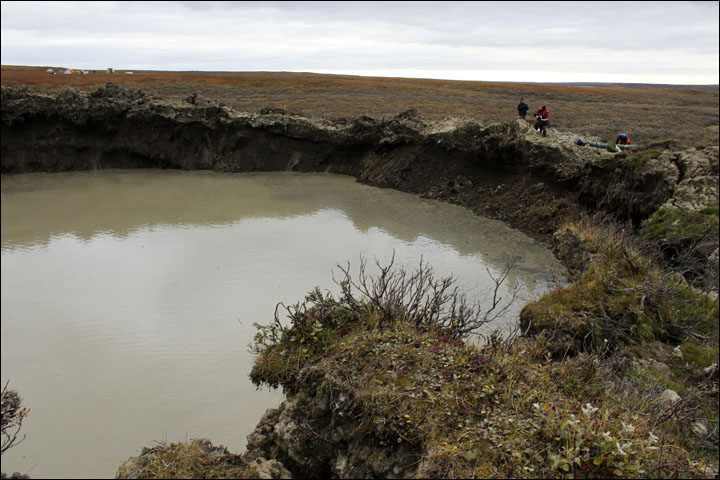 Lake Elgygytgyn in Chukotka caused by meteorite, Kurilskoye lake caused by volcanic activity, Myuryu lake in Yakutia formed after pingo collapsed and famous Yamal hole formed by pingo explosion. Pictures: Timur Akhmetov, Igor Shpilenok, Svetlana Ivanova, Vladimir Olenchenko/Trofimuk Institute of Petroleum Geology and Geophysics
It is also the scene of an unexplained tragedy. In 2008, local guide Yaroslav Ozerov was with his friends on the rim of Tuim Hole - and suddenly, without warning or explanation, he jumped in. Divers searched for his remains - but never found his body.