The 76-metre (246 ft) high cascade is known as The Princess and The Bride. Picture: ArcticPhoto
Travellers share pictures of a cascade waterfall by Lake Yt-Kyuol, known as The Princess, or The Bride, for its resemblance of a woman in a long silvery dress.
The Yt-Kyuol lake lies in the north-western part of Putorana plateau, often called the Outer Space of Siberia for its stunning landscapes and pristine nature.
Part of this massive - bigger by area than the United Kingdom - and largely unknown territory in the north of Krasnoyarsk region lies above the Arctic circle.
Only a handful of explorers get to see the remote area, with Norilsk airport used as the gateway to the plateau.
Most travellers use either waterways or helicopters to cross 323km distance between Norilsk, itself a 'closed city' to outsiders without special permits - and Putorana.
The journey there is often described as a meeting with the wildest and the most untamed of Siberia's array of nature.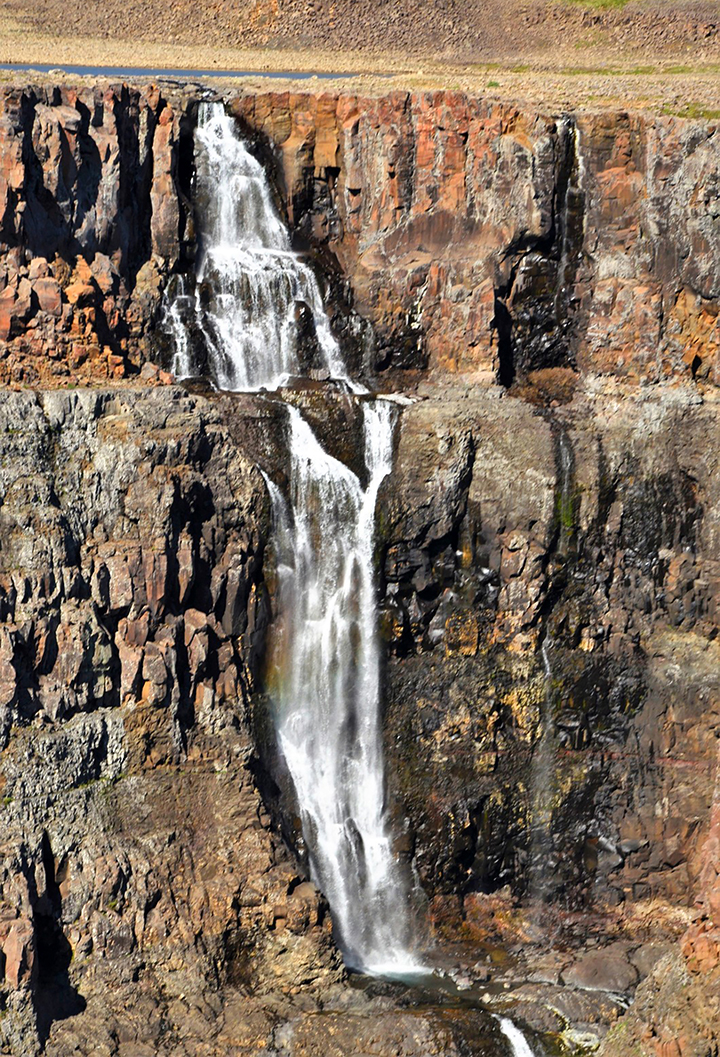 ---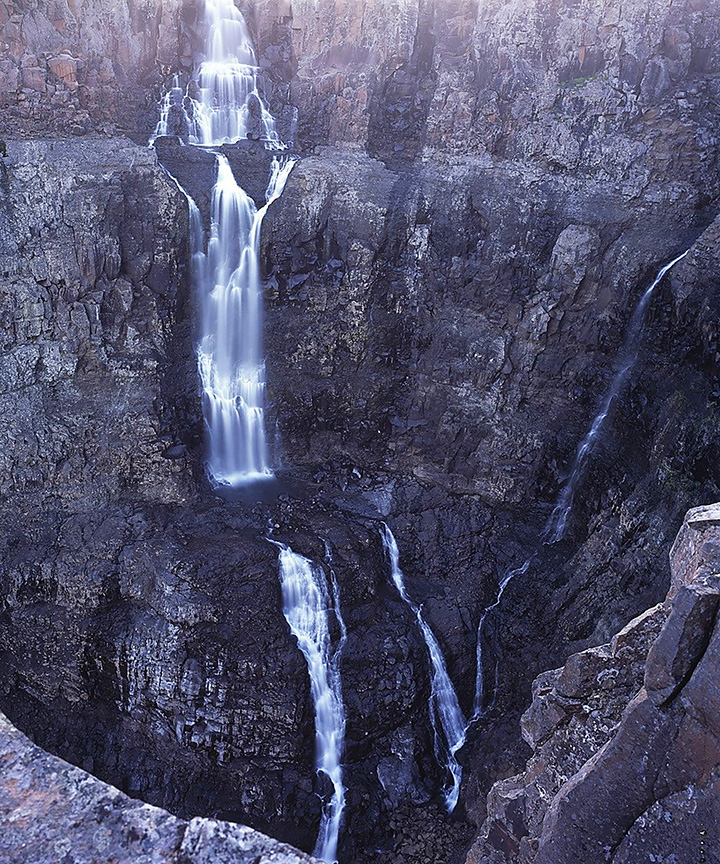 ---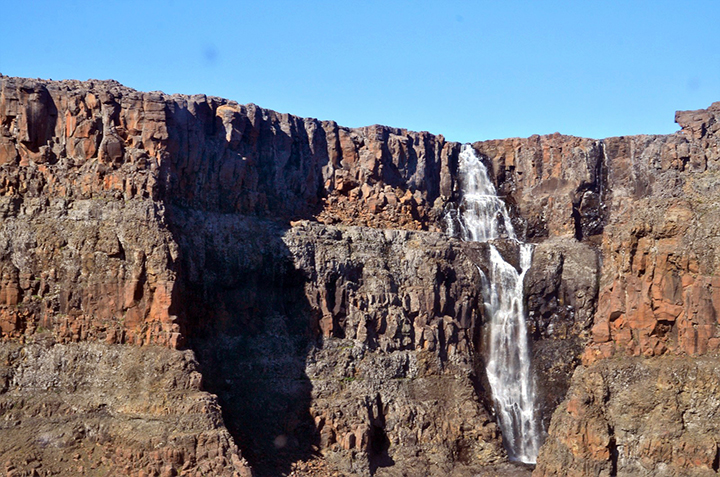 The Princess waterfall. Pictures: ArcticPhoto, GoToNature
---
Russia's geographical centre - the lake Vivi - its situated on the southern edge of the plateau, composed mainly by the basalt rock of the Siberian Traps.
The high-lying area with table-shaped mountains is also the world's second largest clean water flask after the Lake Baikal, thanks to a system comprising more than 20,000 rivers and lakes.
The plateau is home to Russia's tallest waterfall, falling 108m down the Kanga River gorge.
Part of the plateau known as the Putorana reserve was put on the World Heritage List as 'a complete set of subarctic and arctic ecosystems in an isolated mountain range, including pristine taiga, forest tundra and arctic desert systems'.
THE PUTORANA PLATEAU, NORTH OF KRASNOYARSK REGION. PICTURES: ZAPOVEDNIKI TAYMYRA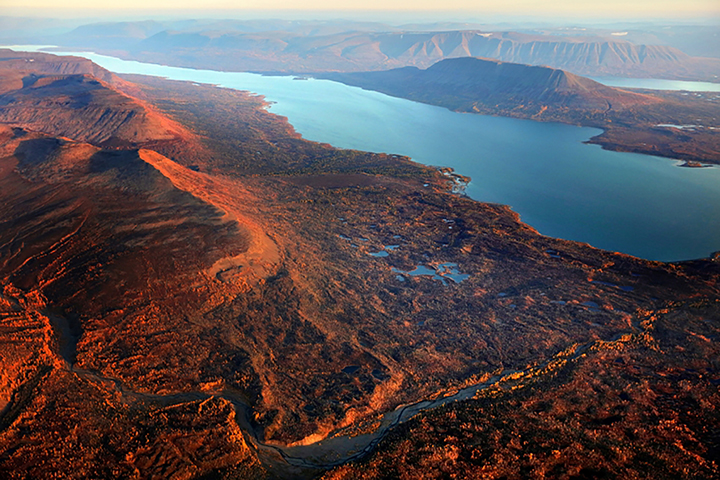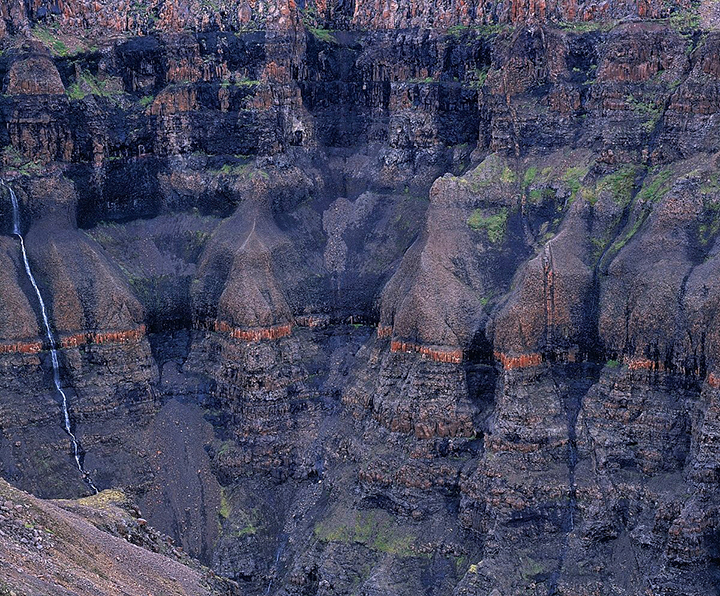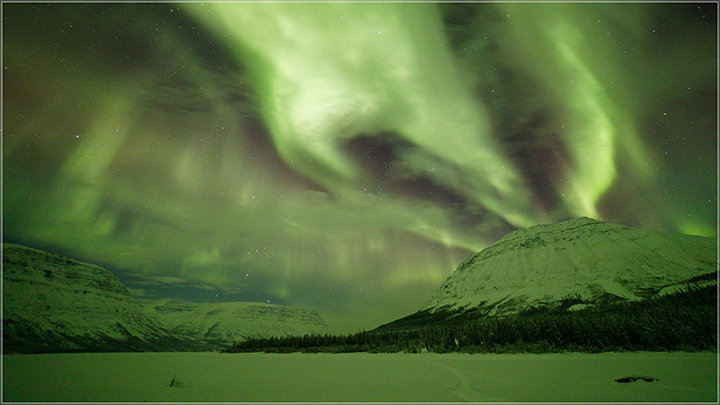 ---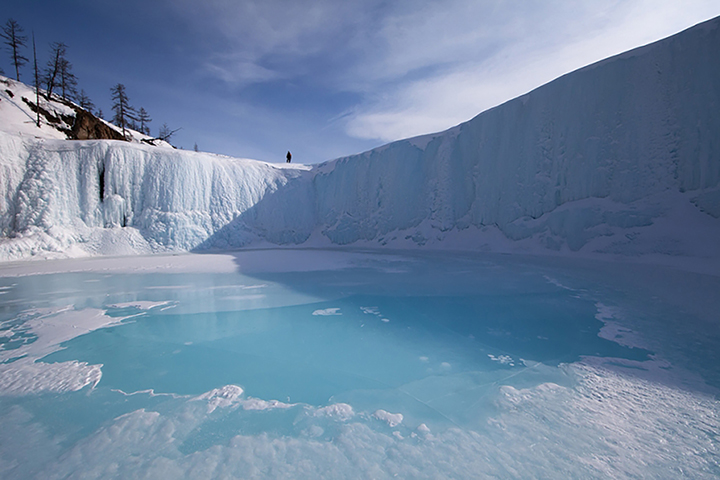 ---