These tunnels and chambers cover a larger space than Donald Trump's White House in Washington DC. Picture: Andrey Ogorodnikov
The tunnels go deep inside the permafrost in Novy Port, a subterranean labyrinth that is a relic of a former age and a triumph of supreme German engineering in the most inhospitable conditions.
In area, at 7,000 square metres, these tunnels and chambers cover a larger space than Donald Trump's White House in Washington DC.
They are all underground, hewn out of the solid frozen ground by labourers, like Backmann, forcibly exiled here deep in the Soviet era.
Built in the 1950s, this intriguing monument remains the world's largest permafrost store built by manual labour.
The purpose was to preserve newly caught fish before processing and export to western Europe, then a key earner for the Soviet state.
It is a freezer on a grand scale, and all natural.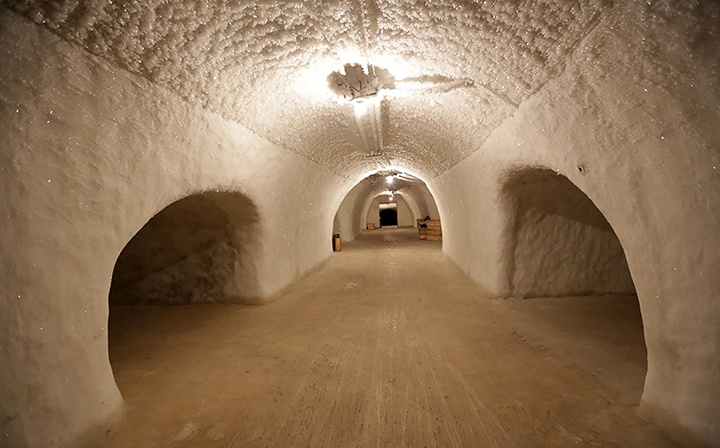 ---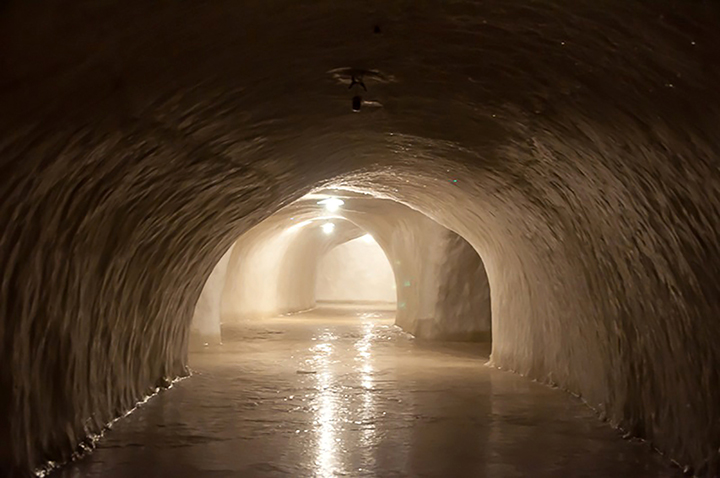 ---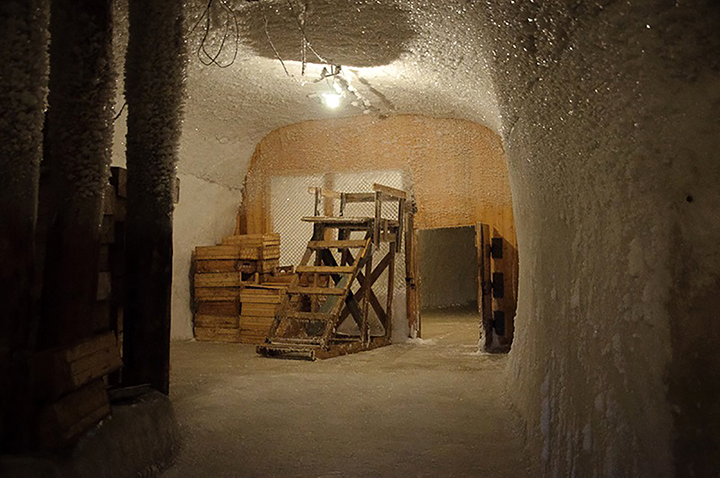 ---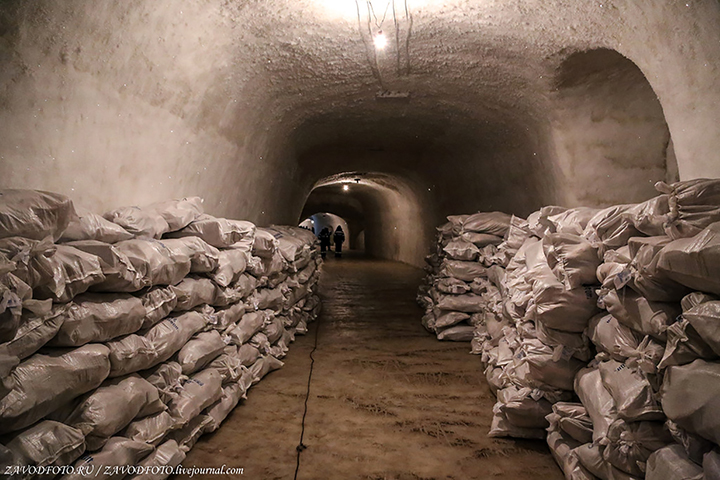 Novy Port permafrost storage, otherwise known as Merzlotnik. Pictures: Andrey Ogorodnikov, Zavodfoto
---
In charge of building this ambitious operation was an ethnic German, Gustav Backmann, who had been exiled aged 30 from Leningrad - now St Petersburg - in 1942, even as the siege of the city was underway.
Few may know his name now, but he was the scion of a prominent tsarist-era ethnic German family in St Petersburg, who found himself exiled as a worker to an Arctic fish plant in Novy Port at the mouth of the giant Ob River.
Soon he became a technician, then the engineer in charge of building this giant storage freezer.
Under his watchful eye, day and night shifts of 15 to 20 men carved spacious horizontal shafts in permafrost soil as tough as rock.
Ice picks went blunt from constantly hammering the hard permafrost.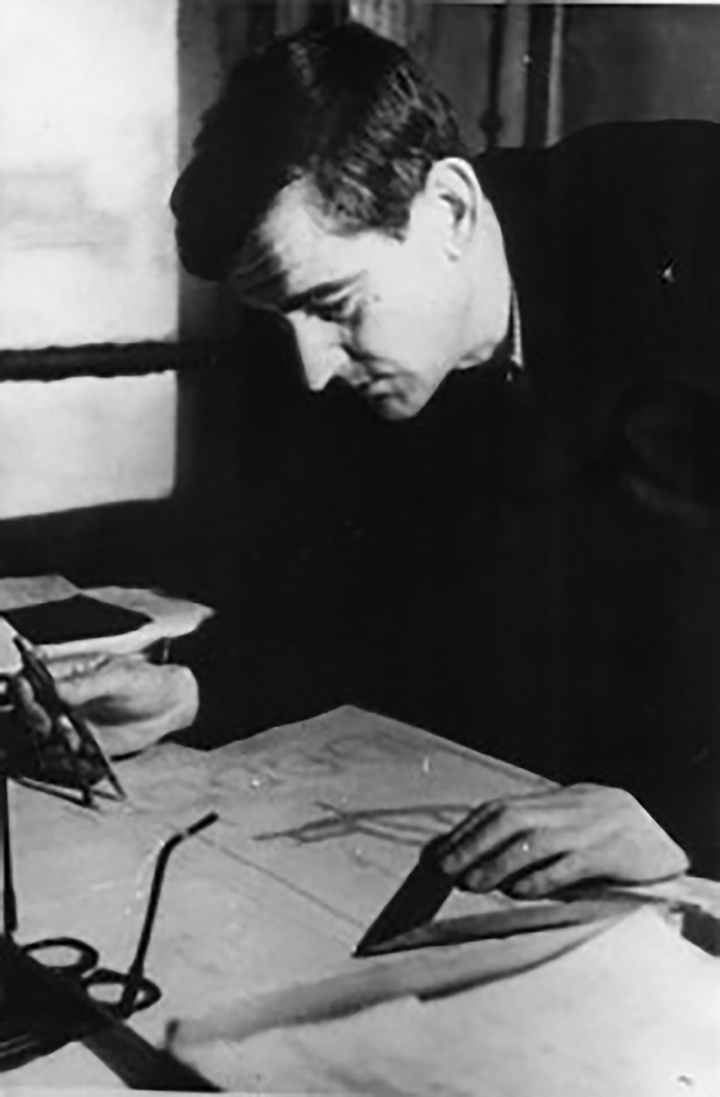 ---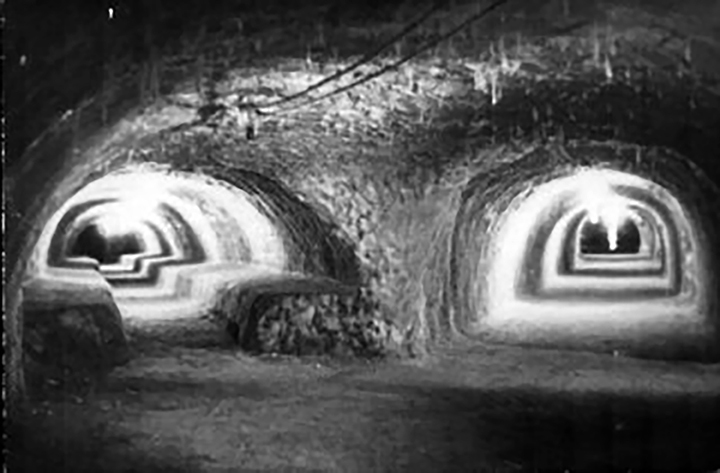 ---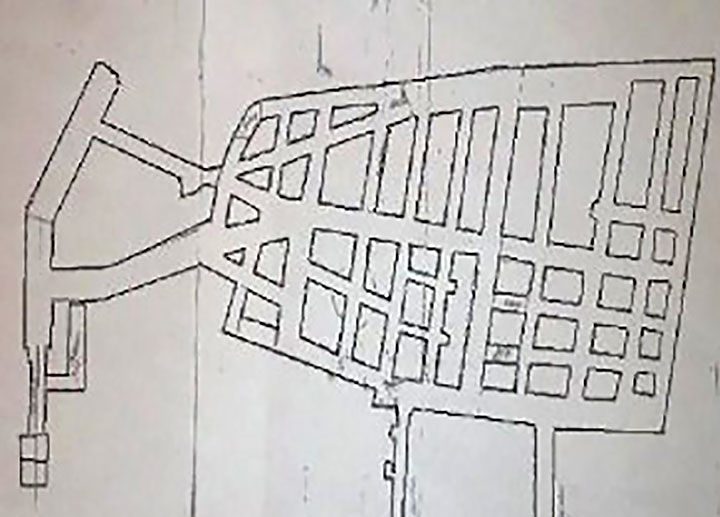 ---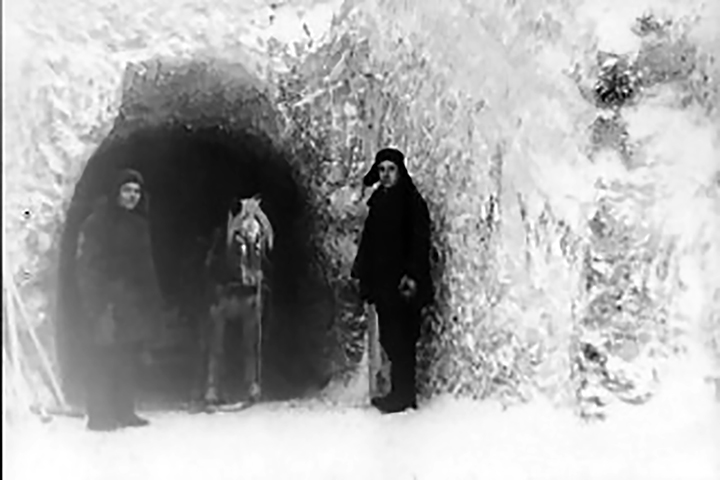 Gustav Backmann at work in Siberia, and few precious pictures of the permafrost storage from the middle of the 20th century. Pictures: Andrey Ogorodnikov
---
Novy Port settlement historian Andrey Ogorodnikov explained: 'People worked in three shifts and spent ten years pecking through permafrost.
'Everyone was involved, women and men alike.'
Most of the work was completed in 1956, three years after Stalin's death.
Some of these underground ice-walled passageways were 140 metres long, and the complex acted as a safe and reliable storage facility.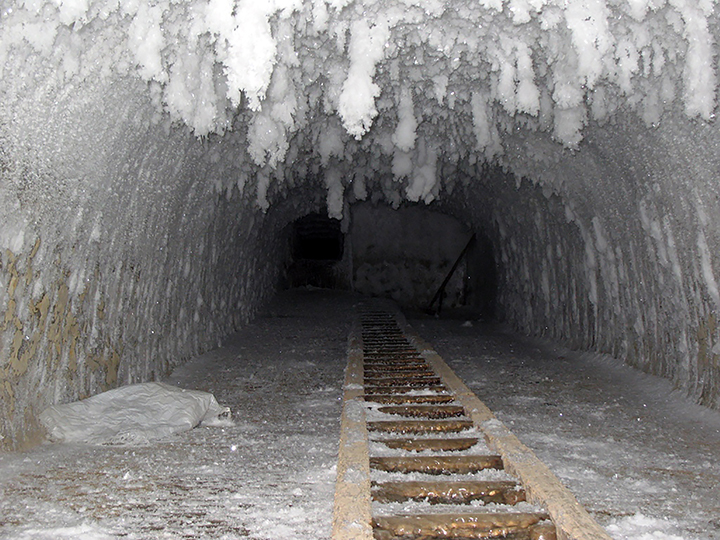 ---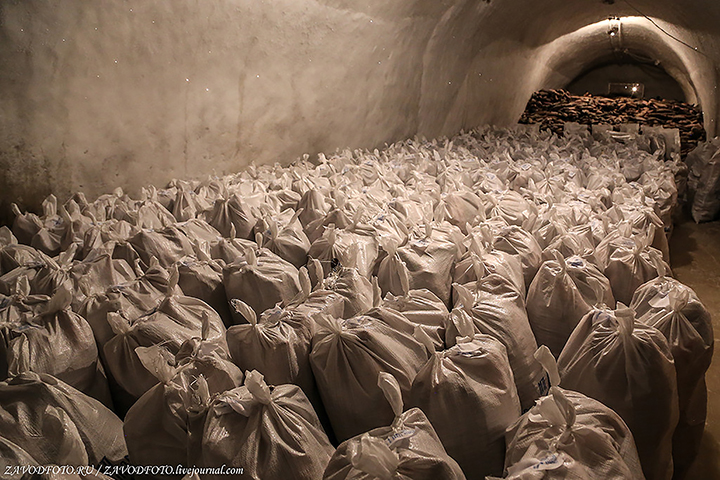 ---
Inside the permafrost storage on the Yamal peninsula. Pictures: Andrey Ogorodnikov, ZavodFoto
---
With three entry points, one is still in use today, although its future is in doubt because of the cost of repairing Beckmann's creation; the entrance is threatened by coastal erosion.
Antonina Teymi, a fish processing specialist, said: 'The average temperature inside is about -12C. Fish is kept here in a perfect condition.'
In 2008 this remarkable complex called `Merzlotnik was awarded the status of a memorial of regional significance on the Yamal peninsula, but local budgets didn't allow for badly needed repair works.
In 2016, another attempt was made to fix problems with two descents inside the ice caves, but a budget deficit prevented work going ahead.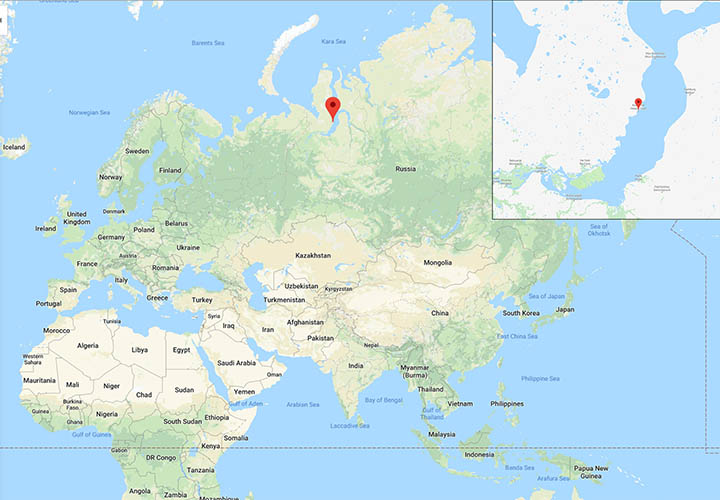 ---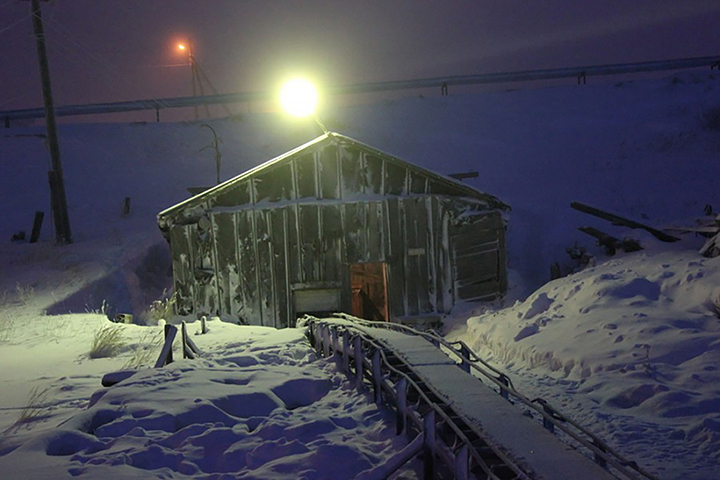 ---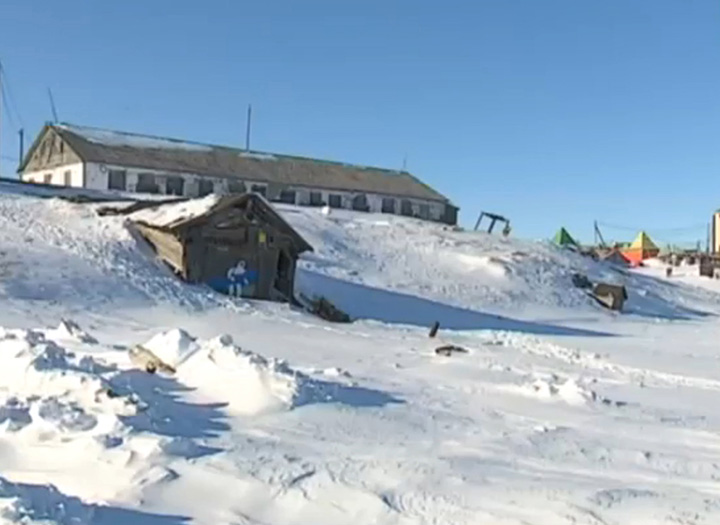 ---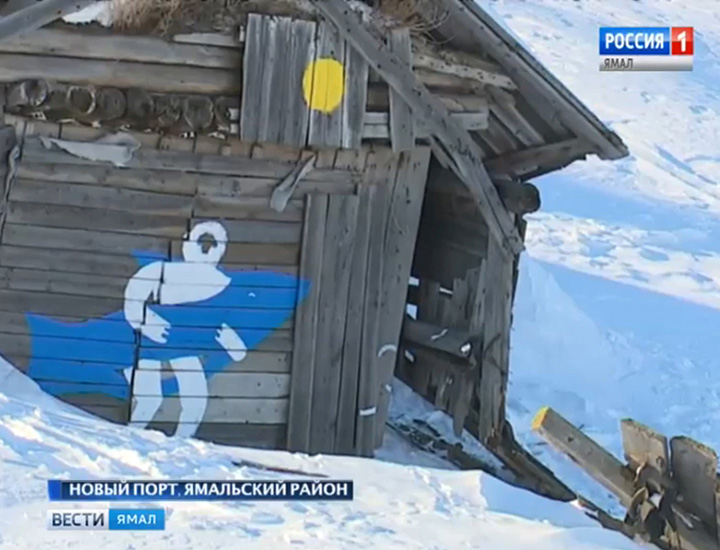 Two of the entrances don't work, the third is threatened by coastal erosion. Pictures: Vesti Yamal, Andrey Ogorodnikov
---
Vyacheslav Zhedulev, deputy head of the Department for Agriculture, Trade and Food in Yamalo-Nenets Autonomous region, said: 'We will make sure that all kinds of work, both urgent and planned, are carried out in a timely way.
'The permafrost storage will live.'
Yet no major repair works have been conducted so far.
Vesti Yamal reported last year: 'It will either be washed away, or it'll melt. The unique permafrost storage in Yamal in on the verge of destruction.'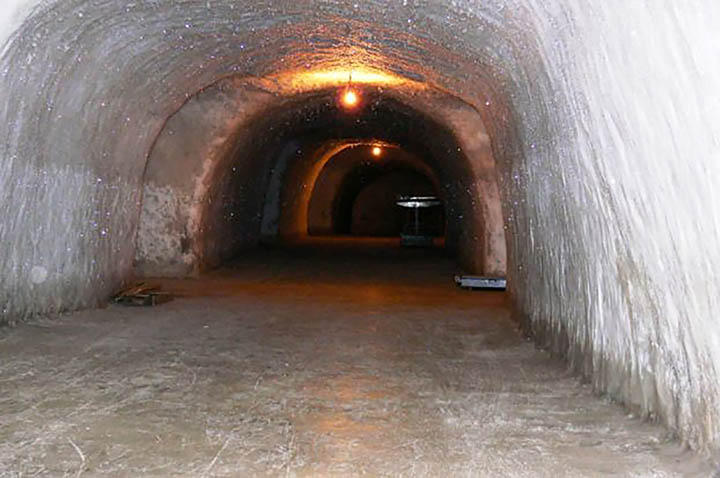 ---
---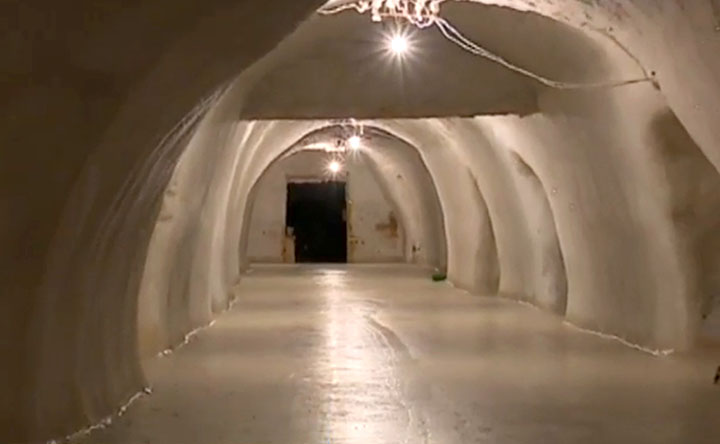 ---
Inside unique Arctic fish freezer, designed to maintain a temperature of between -12C to -14C all year round. Pictures: Andrey Ogorodnikov
---
Gustav Beckmann's father Jullius had been a glass factory owner, and also a noted entomologist.
After the Russian Revolution, he was assigned to work in the Zoological Museum in Leningrad, where his collection of insects was stored.
His widow, two sons and daughter Margit were all exiled to Siberia because of their German ethnicity.
Margit was a hydro biologist working at Lake Baikal.
In 1967, Gustav Backmann was permitted to leave the Arctic and went to live in Kherson, in Ukraine.
HAVE A LOOK INSIDE THE ICE STORAGE