Volya has been trapped inside a tine and cold cavity for three years. Picture: Darya Stepantsova
The happy ending for Volya is acting as a catalyst to help other abandoned dogs in the Russian Far East.
Readers may recall how the stray was rescued in October, having been trapped for three years in a freezing cavity where the temperature fell to minus 30C in winter.
The dog had been pushed inside the hole as a puppy - and was too frightened to crawl out again, and then grew too big to fit through the narrow opening.
Local pensioners in Khabarovsk fed the animal each day, but attempts to seek official help to rescue her brought now response, and she howled and wailed.
Animal loving heroine Darya Stepantsova, 27, slim enough to climb through the narrow hole, rescued the scared dog and brought her to safety.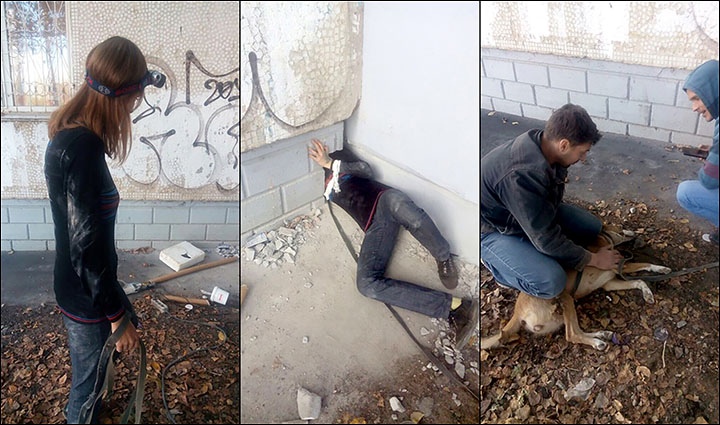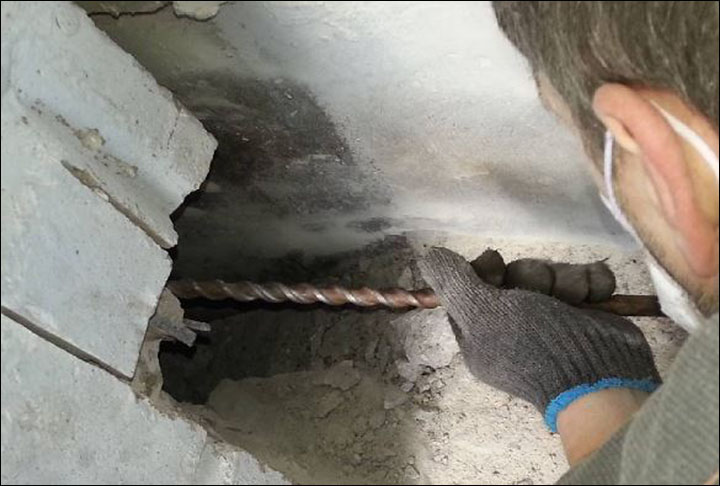 ---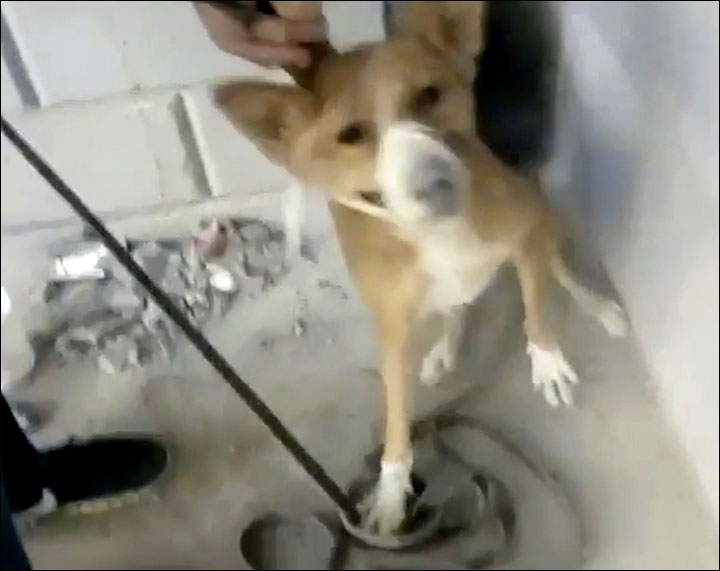 ---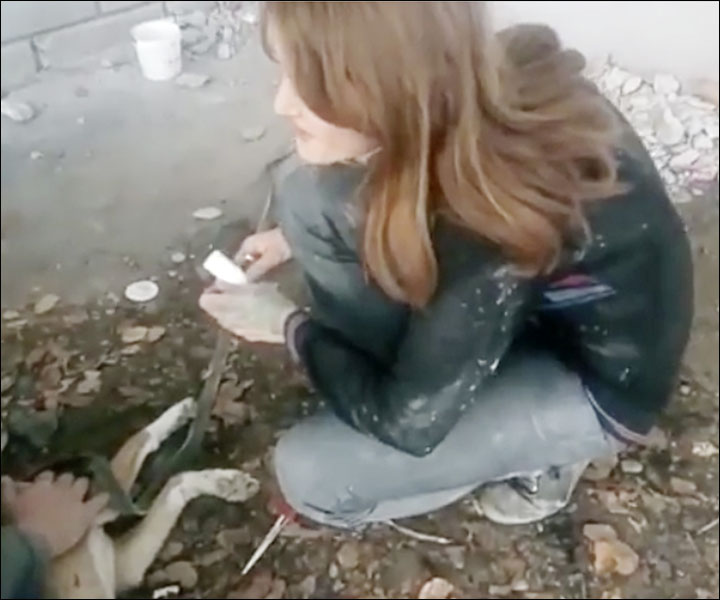 ---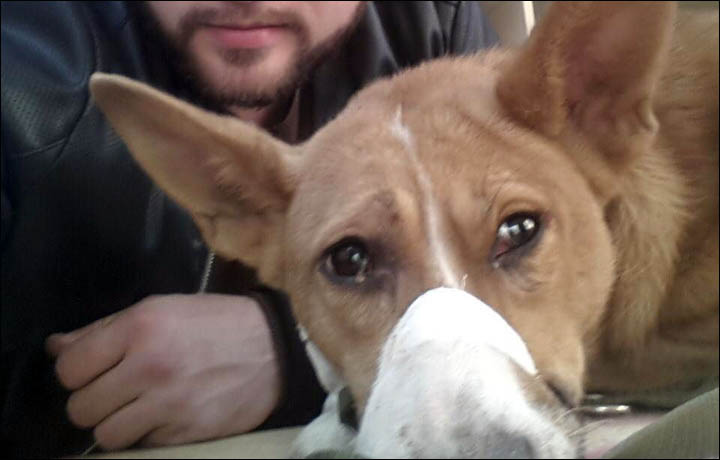 ---

Daria with her friends pictured rescueing Volya. Pictured: Darya Stepantsova
---
She had to overcome her own fears - as well as appalling dust - to seek to pluck the frightened and possibly aggressive dof to safety.
The story ran in The Siberian Times, and was picked up by major media around the world including MailOnline in the UK and BILD-Zeitung in Germany.
Chantal Fahrin, 35, from Muenster, saw the story and decided to give Volya a home.
She calls the dog the 'prisoner of Askaban', and this week four year old Volya arrived in Germany along with her best friend Umka

First moments after Volya's arrival to Germany. Picture: Chantal Fahrin
---
'I live together with my partner - we love all animals very much and Volya's story really touched our hearts,' Chantal said.
She is full of praise for Darya, who brought the lonely and frightened dog to safety, and is now spearheading a funding appeal for Darya and the animal shelter she runs in eastern Russia.
'We heard about the story in the German 'BILD-Zeitung' and from 'The Siberian Times' online,' she said.
'It has touched our hearts so much, that we could not and did not want to forget Volya.
'We decided to help and did it.
'Darya the girl who rescued Volya provided us with many pictures and much information.
'She really is a Russian hero, and I think people in Russia should get to know about her soon. She has her own shelter in Khabarovsk and is a mega-strong girl. Russia should be proud of her!.'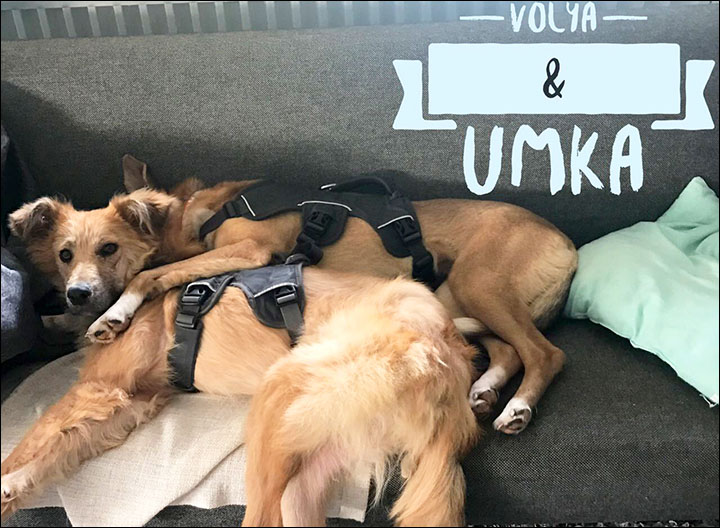 ---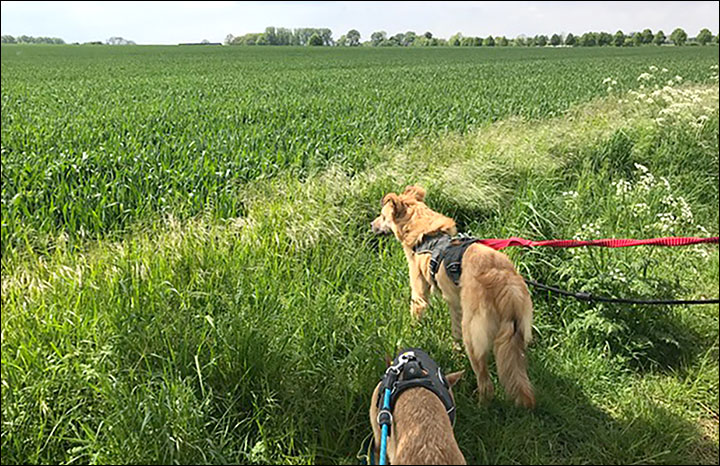 ---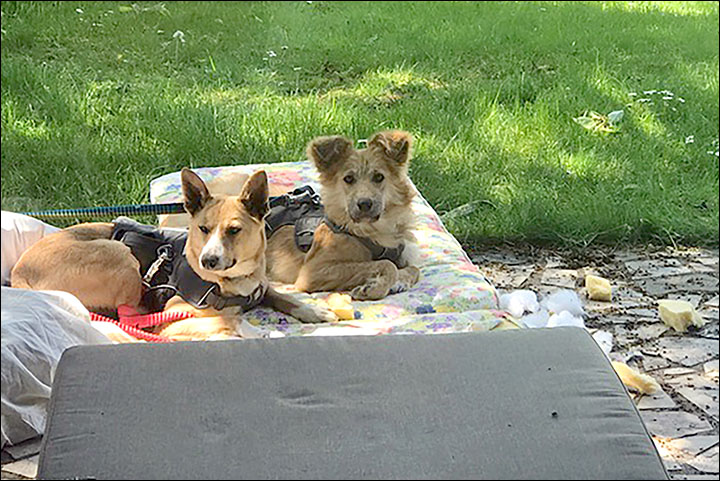 ---

Welcome home! Volya with friend Umka were adopted to a loving home in Germany. Pictures: Chantal Fahrin
---
Chantal said: 'After the liberation, Darya brought Volya to her shelter and worked with her the last months to overcome fear. She did it all for free.
'Darya lives in Khabarovsk and has her own shelter. Without that shelter many dogs and cats had been killed or would have starved.'
'At the moment Darya houses more than 100 dogs and cats and the shelter is at its capacity.
'Darya does all this unpaid and is in urgent need of donations.
'She needs money for houses for the dogs as the siberian winter is very hard and at the moment she only offers huts. She also needs money for food and vet expenses.
'So we have launched a gofundmepage which will be seen by many people within the next weeks.'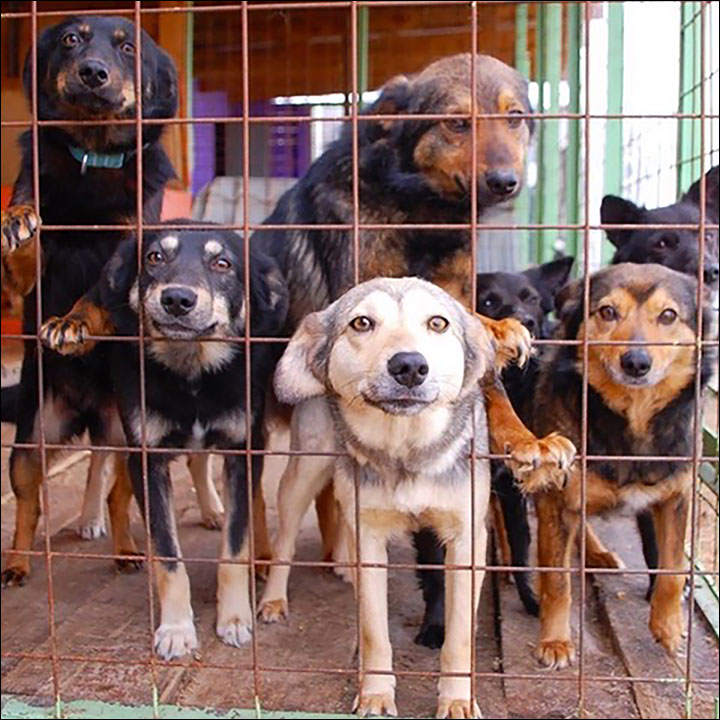 ---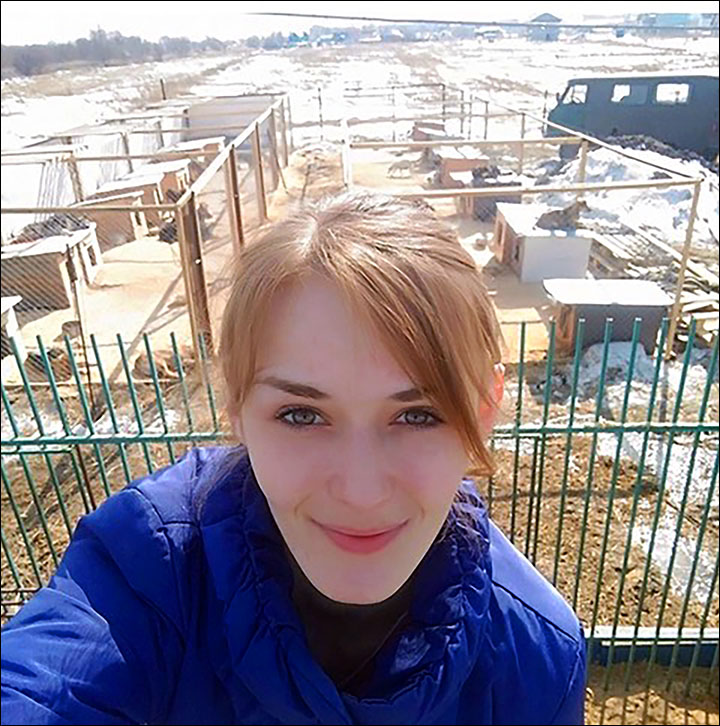 Daria and dogs from her shelter. Pictures: Darya Stepantsova
---
The link to the page is: https://www.gofundme.com/PRISONER-OF-ASKABAN
If you are able to donate by paypal to help Darya's great work, then this is email address you need: territorydobra@mail.ru
Welcome home, Volya!