---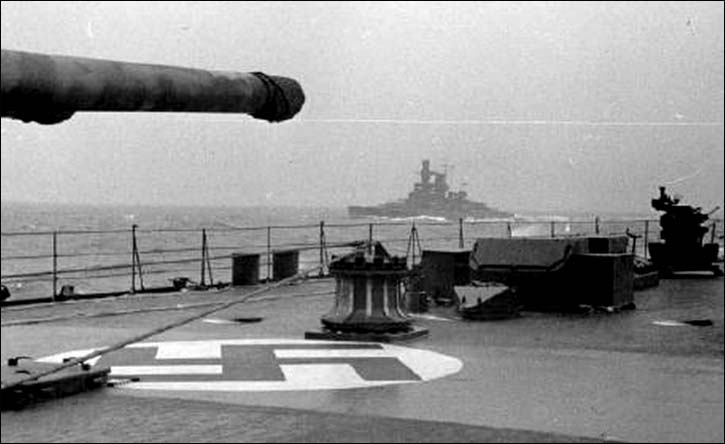 Island of Dikson, aerial view and, below, Admiral Scheer cruiser, seen from board from another warship
The events commemorated the 70th anniversary of a Soviet fightback against a Wehrmacht secret Arctic operation codenamed Wunderland in August 1942.
In August 1942, the German cruiser Admiral Scheer had sailed into the Kara Sea, aiming to destroy as many Soviet vessels as possible, but especially those critical to keeping the Northern Sea Route open as a crucial supply channel.
The Nazis had in their sights such vessels as icebreakers Lenin and Krasin, but in the event failed to get close enough to them.
However, the steamer Soviet steamer Kuybyshev was sunk by a U-boat and the Admiral Scheer found and sank the Soviet icebreaker Alexander Sibiryakov, after an unequal battle and heroic resistance by the crew.
Following this, Admiral Scheer headed southeast towards Dikson Island and Dikson in order to attack military installations.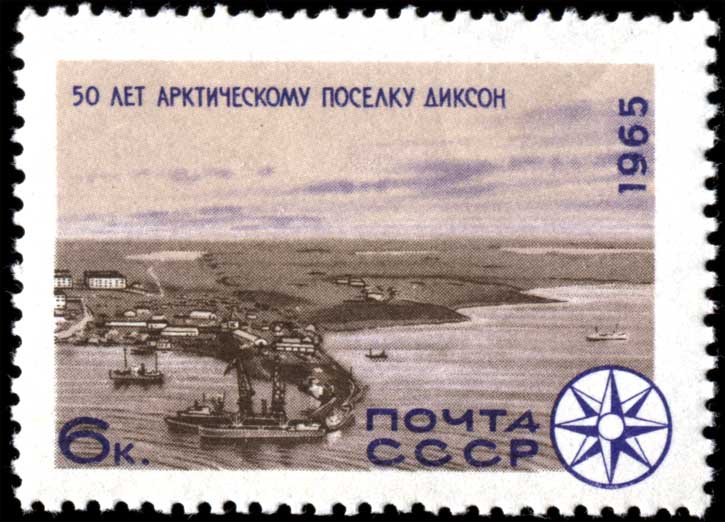 ---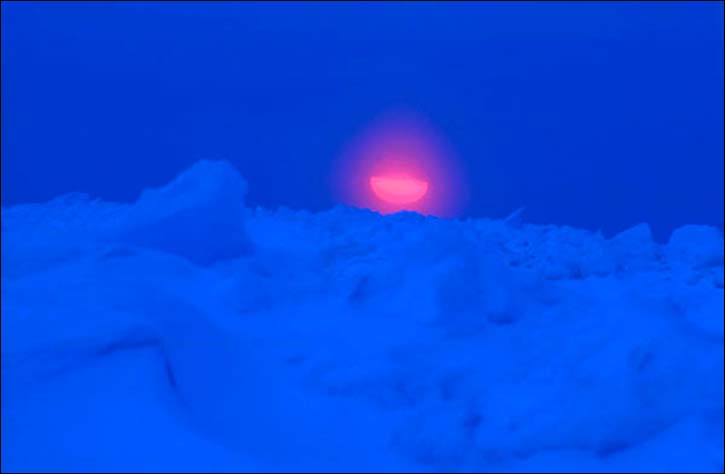 Dikson, Soviet time stamp to mark its 50th anniversary, and nowdays, during the Arctic night
On 29 August 1942, men and officers of a shore-based battery and on Semyon Dezhnev escort ship repelled the Admiral Scheer's crew to seize Dikson.
Islands in the Arctioc Ocean were later named after those who lost their lives in the battle.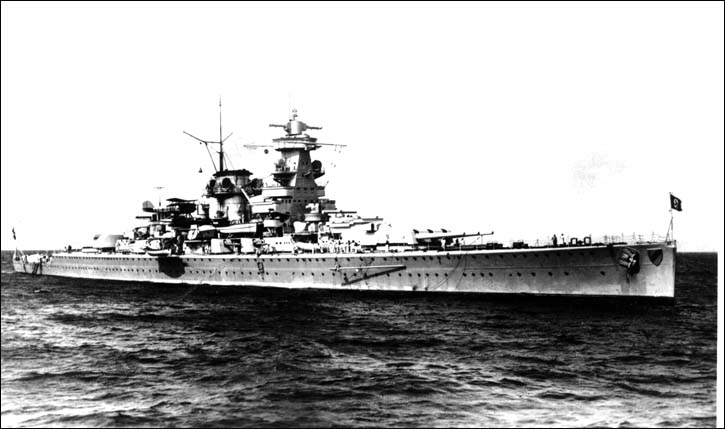 A commemoration was held at an obelisk in Dikson, and memorial wreaths and candles were lowered into the sea a border guard gunboat at a place in the Samolyotnaya Bay where the steamship Alexander Sibiryakov was sunk.
Now there is pressure from the local community for Dikson - in vast Krasnoyarsk region - to be given the status of 'district of military glory'.
'Certainly we'd like to see Dikson become a town of military glory,'said Yuri Kolupayev, the chief of the Krasnoyarsk territory department for mobilisation told Itar-Tass.
'I admit the combat operation in Dikson doesn't look so impressive if you compare with the operations where dozens of thousands of soldiers died and the importance of the feat of seamen but still the importance of their contribution to the defence of our northern boundaries is hard to overestimate.'
Today Dikson has a population of 643 compared with 4,489 at the end of the Soviet era.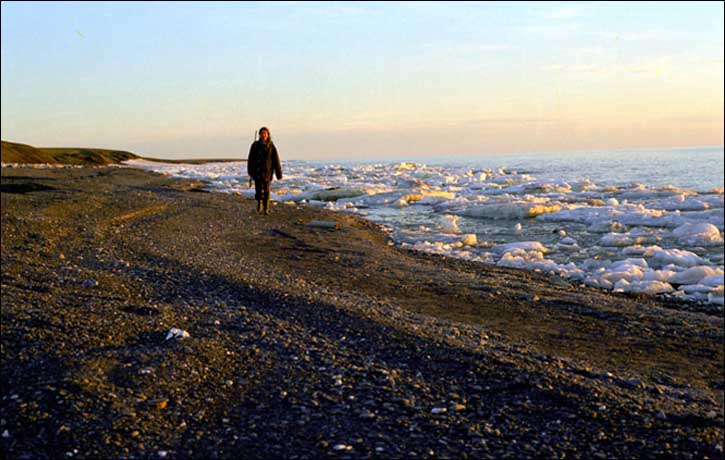 Middle of June at Dikson. Picture: Valery Pavlov
It is one of the world's most northerly and isolated settlements and during the winter experiences total darkness for almost a month from 8 December. It has a severe Arctic climate.
It is named after Swedish Arctic pioneer Baron Oscar Dickson, a merchant and philanthropist who had Scottish ancestry.
Dickson, with Aleksander Sibiryakov, was patron of a number of early Arctic expeditions between 1860 and 1900. These included Adolf Erik Nordenskiold's Russian Arctic explorations.
Dickson was made a Baron in 1885 by King Oscar II and was a member of the Royal Swedish Academy of Sciences from 1878.
The port was named after him in 1884, some 13 years before his death.