Zoya's daughters Lucia (L) and Ekaterina. Picture: Zoya Tuganova
Recent DNA testing has proved that the strong suspicions of 'middle class' mother Zoya Tuganova from when she gave birth 30 years ago were absolutely correct: she had raised the wrong child.
At the time, Soviet doctors threatened her with being labelled mentally ill for claiming that her baby - in the first moments of life - was fair, while the child they gave her to take home, named Katya, was dark.
It was an age when you didn't argue with mighty medics, and she feared losing her prestigious job on the railways if she was branded with psychiatric problems.
But Zoya - even as she poured love on sickly Katya - never stopped wondering about the baby she felt was her missing birth daughter.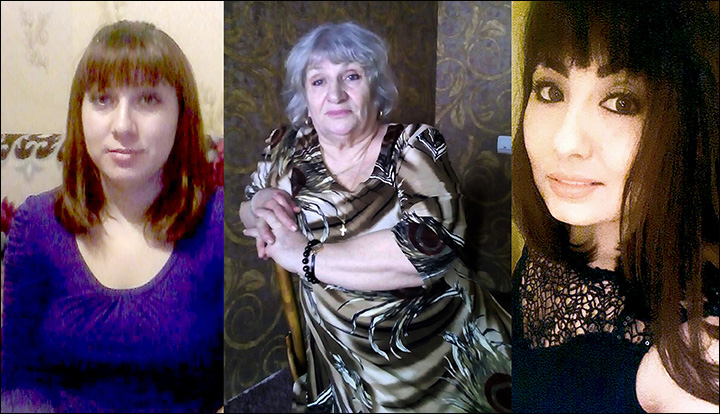 Zoya (centre) with daughters Lucia (L) and Ekaterina. Picture: Zoya Tuganova
---
Now 69, she recentl became plagued by feelings that she had to try and find the child she believed had been taken from her.
'Of course I consider Katya my own daughter but the thought of finding out about my other daughter, also adult, never left me. Life was making my doubts only stronger.'
The story uncovered by university-educated Katya, who agreed to play detective and check out her mother's convictions about a birth swap, is poignant and tragic, and also deeply shocking.
Wracking her brains, Zoya, now living in Magnitogorsk, had remembered the name of another woman in the Chelyabinsk maternity hospital who, like her, had given birth by caesarean on 29 January 1987.
The birth - her third - had been traumatic. She felt there were problems, and that the medics had ignored her.
'I didn't like the way doctors treated me from the very beginning,' she said.
'I came to them, telling them my waters hadn't broken, but they paid no attention to me, then they injected me something, and forgot all about me again.
'I will never forget family name of obstetrician, Badanova.
'Then a man came, some hairy doctor, he pushed my tummy really hard.'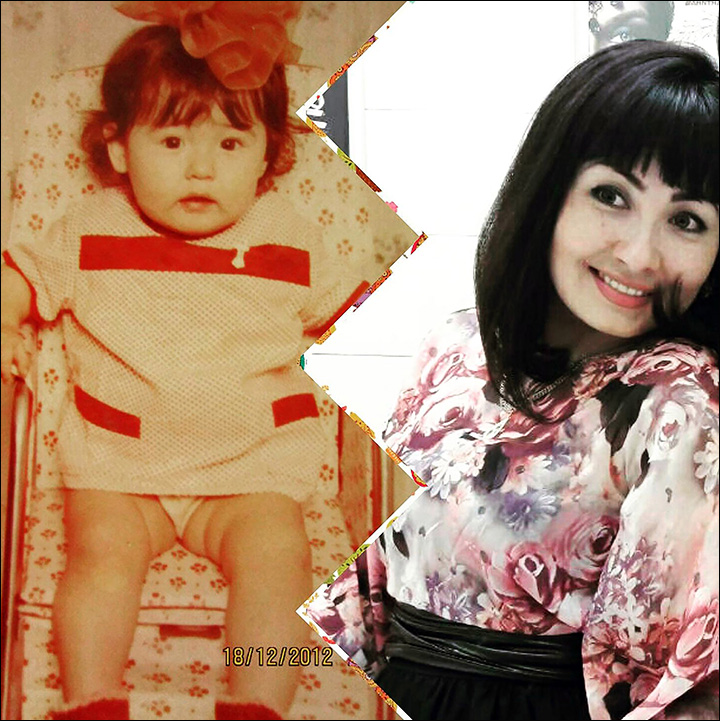 Zoya's daughter Ekaterina. Pictures: Picture: Zoya Tuganova
---
Zoya saw her daughter for a only few minutes but remembered the girl had light skin and hair.
Then the child was taken away and when she saw her again, the girl had dark hair.
'I immediately started telling them that it was a different child but the doctors were dissuading me. I told them I could not have such a dark girl - my husband is ethnically Tatar but with light skin.... I could simply see it was not the girl I gave birth to!'
She remembered an ethnic Bashkir woman from Kirzhakul village in another ward, who had a caesarean the same day.
Even at the time, she suspected a swap with this woman's baby.
'I was screaming, I was swearing, but doctors repeated that I was deluded and threatened me with a psychiatric analysis,' she said.
'Because I was working on the railway, such checks could have caused me troubles, and I submitted.'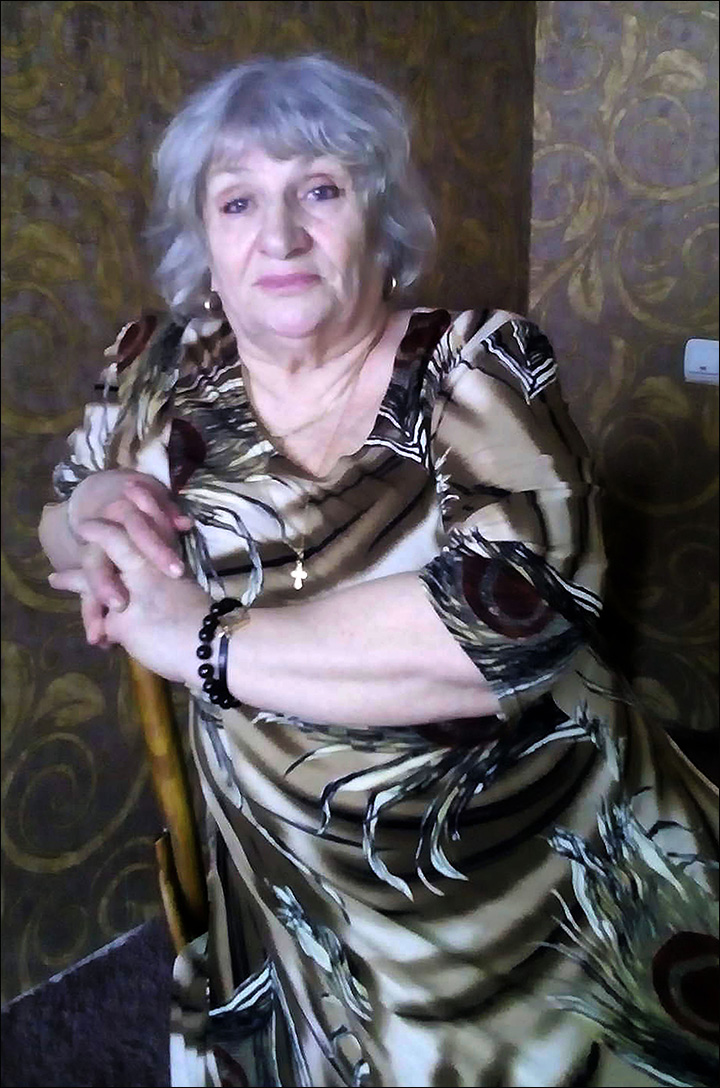 Mother Zoya, 69. Picture: Zoya Tuganova
---
Thirty years later, she had to know the truth.
'Katya, seeing me suffering, offered to find the daughter of this woman for me. Luckily I remembered name and family name of the woman from the village,' said Zoya.
'That's how we found my blood child, Luciya Tuligenova.'
Katya heard from Luciya the nightmare that had unfolded directly because when this woman Elvira had returned home with a baby that was fair, not dark like her and her husband.
He immediately had doubts that the child was his.
Zoya said: 'He beat up Elvira suspecting that she had not been loyal to him.'
Later, obsessed with feelings his wife had been unfaithful, and believing - wrongly - he knew the identity of his wife's lover, 'he killed a fellow villager and was put in jail'.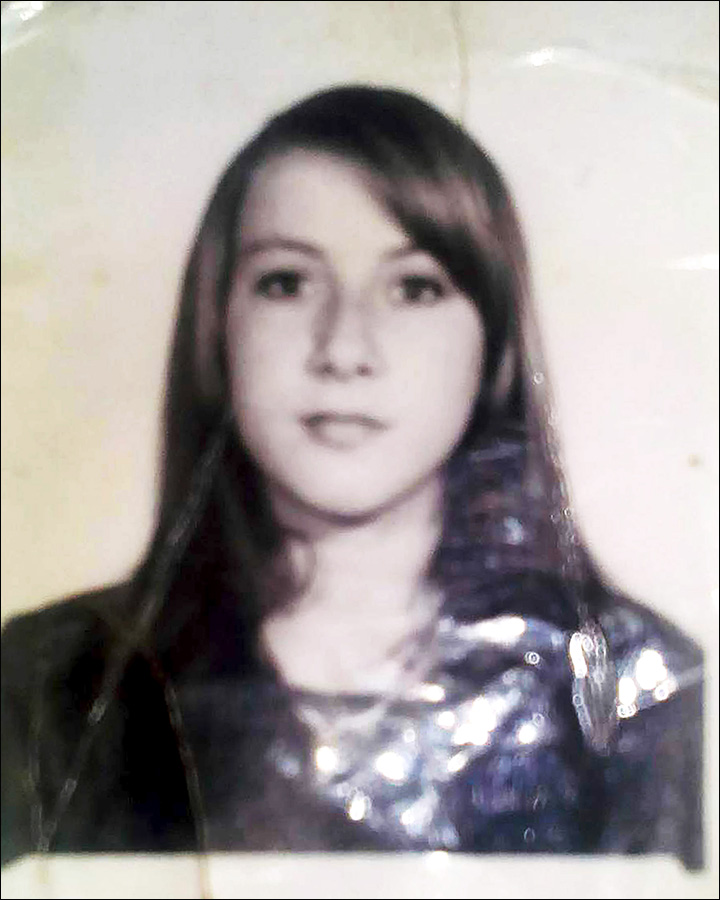 Swapped at birth, daugher Lucia. Picture: Zoya Tuganova
---
Recounting the disturbing story that her real daughter had told Katya, she said: 'Luciya's 'mother' drank a lot, so the children - there were two more in the family apart from Luciya - were on their own.
'Often they wandered around the village begging for food.'
With the father in jail, the mother Elvira - now dead - incapable of caring for her children, Luciya and her siblings were put into a grim orphanage.
Ater Katya's discoveries, Zoya went to meet her real daughter for the first time since their fleeting time together in the maternity hospital 30 years ago.
'As soon as I saw Luciya, I noticed the resemblance.' she said.
'All of my children are well-built while Katya is fragile.
'There were people with cardiac problems in the Tuligenovs family, their grandmother died of that.
'But Luciya is well-built ... and has three children. She's not working.
'She has a husband - but he doesn't have a regular job.
'My Katya is Orthodox, while Luciya is Muslim, and quite a believer.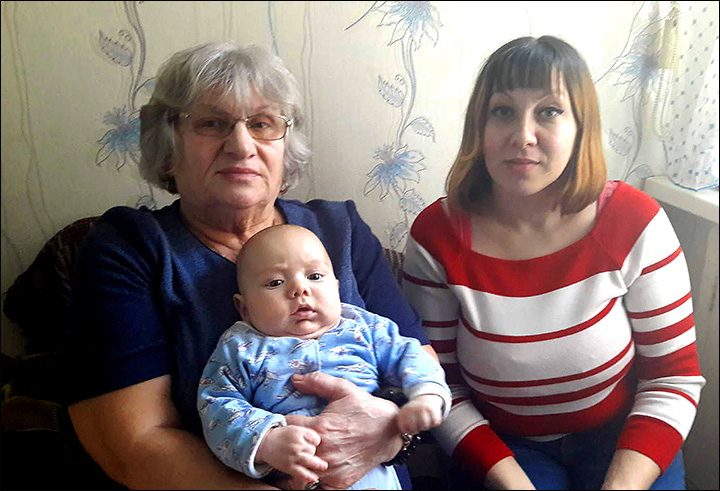 ---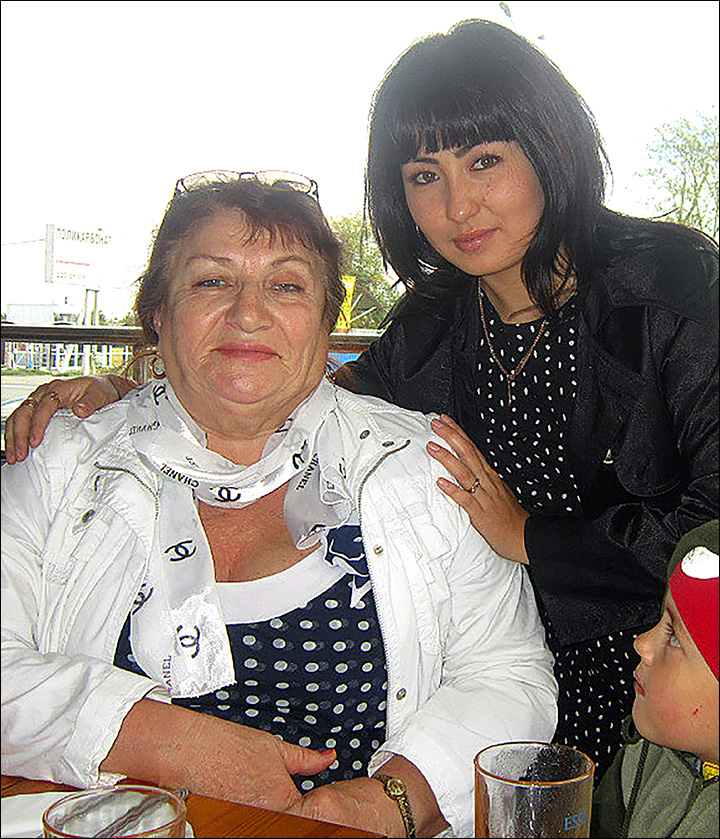 Zoya with daughters Lucia (top) and Ekaterina. Pictures: Zoya Tuganova
---
As she has all her life, Luciya still struggles to get by. She lives in a tumbledown house trying to raise her children on state handouts.
Zoya is now trying to develop her relationship with Luciya who has not yet spoken to the media to tell her own story.
She takes her clothes, and is trying to find how she can help more amid a turmoil of emotions for her, and her two daughters.
'The poverty is, of course, terrible,' said Zoya. 'Luciya is very quiet, and humble.
In contrast, with Zoya's love and guidance, Katya had been reading from the age of two.
'Luciya was very healthy at birth, but because she has had such a hard life, she got disabled, and couldn't get a good education.
'Now Katya is a bit jealous, but I told her: 'My daughter, we've been doting on you for 30 years with your dad! Why be offended?'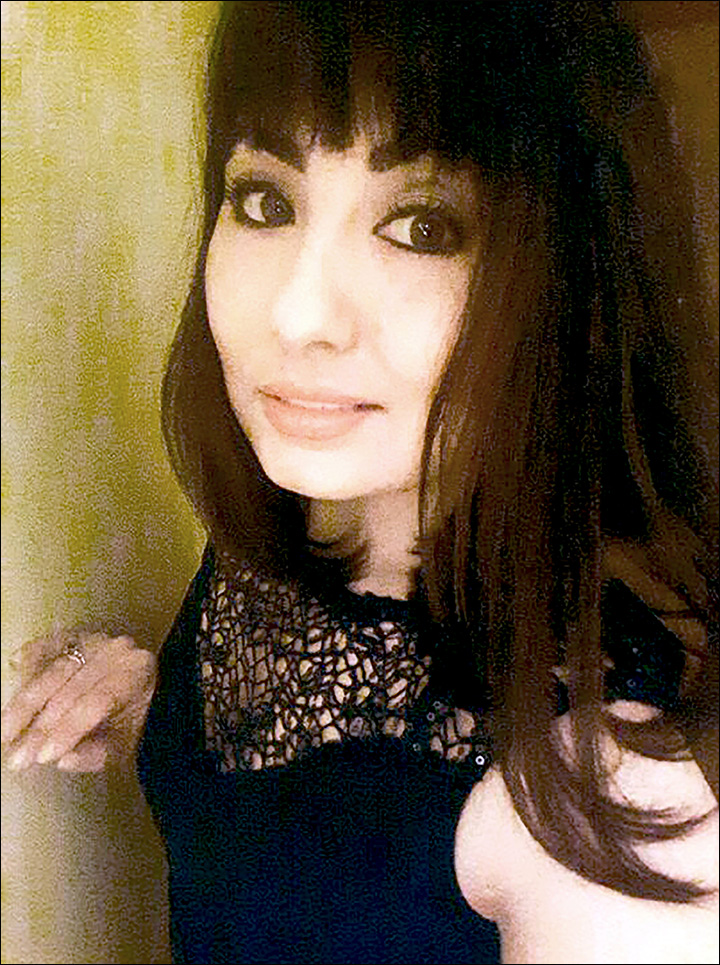 ---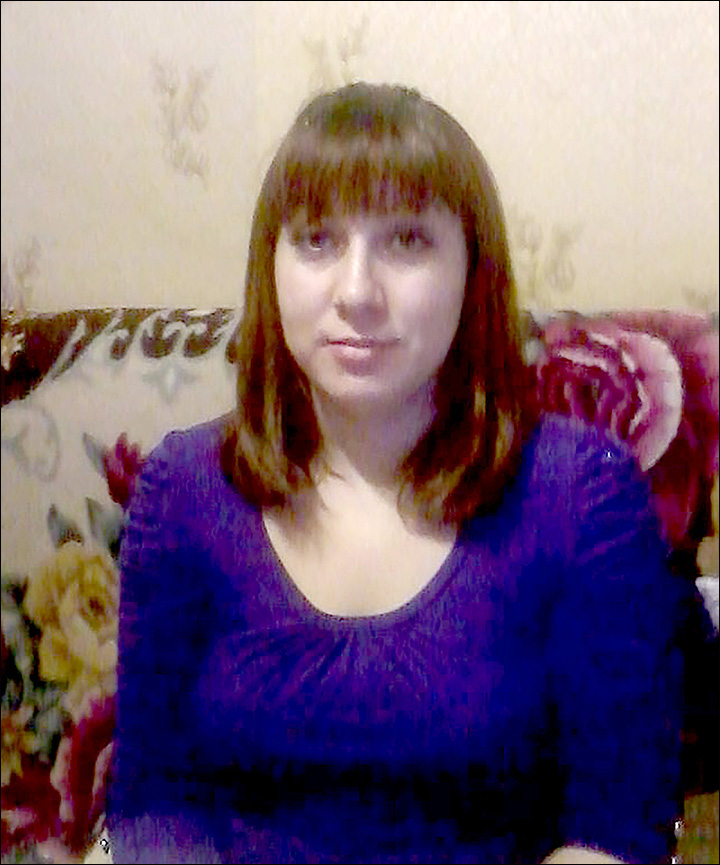 Zoya's daughters Lucia (top) and Ekaterina. Pictures: Picture: Zoya Tuganova
---
In fact, Katya understands everything.
Like Zoya, she went to work at Russian Railways after completing her education.
Through her childhood, Katya suffered repeated medical problems, but Zoya and her husband ensured that she was taken to good doctors, and was taken on trips to breathe clear mountain air to help her recover.
After hearing about the conditions in which Luciya lived, she said to Zoya:
'Mum, if I had been in that family, I might have not survived with my illnesses. Who'd be looking after me? I'd have died long ago.'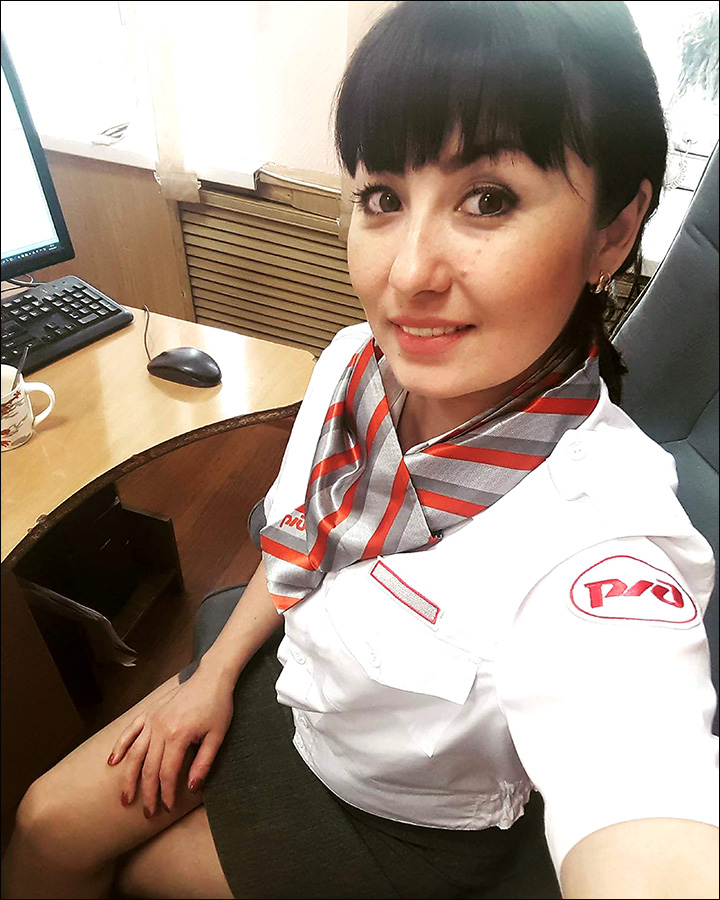 ---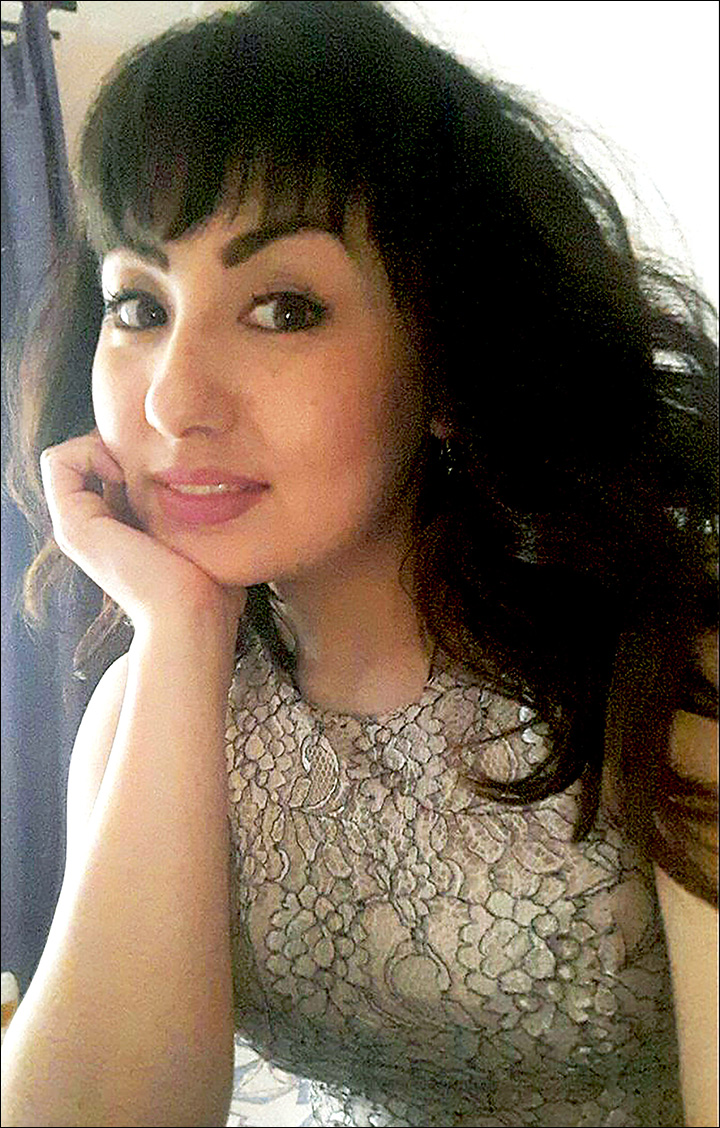 Zoya's daughter Ekaterina. Picture: Pictures: Zoya Tuganova
---
Katya - or Ekaterina - recently posted on her social media account her feelings and understanding about her blood family.
She is certain that the trauma caused by her real mother bringing home a child that did not look like her father was the cause of the terrible horrors that unfolded.
'Initially Luciya, the girl who I was swapped with, was not in a family of alcoholics and unemployed.... but an ordinary village family with a quite good income,' she said.
'They had cattle, transport, everything they needed at home.
'As for the personal qualities of my biological parents, mother was even a deputy in her village, then, after moving to a different village, she worked as a milkmaid and had a good reputation.
'Perhaps, father wasn't all positive but at the same time he was working hard to provide for the family.
'Everything started falling apart when the swap happened.
'The appearance of a Slavic looking girl in a Bashkir family caused a lot of gossips and accusations in the village.
'Everyone was pointing out to the mother that she must be an easy woman who had a child with an (ethnic) Russian.
'They were mocking the father that he was raising someone else's child.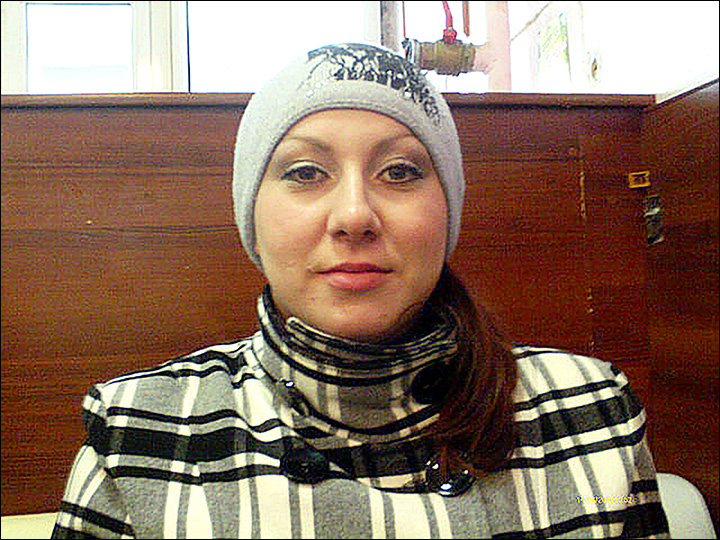 ---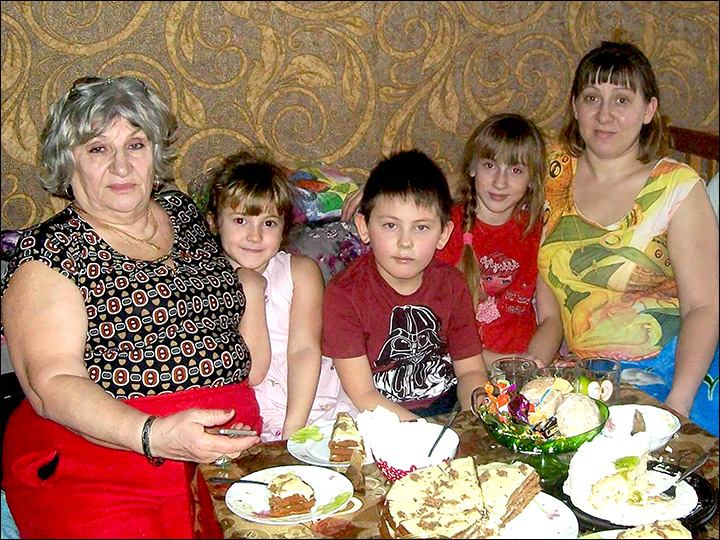 Zoya with biological daughter Lucia and grandchildren
---
'All that caused scandals in the family, bad behaviour - and most terrible crime. It's said that father killed the Russian man, who, according to local gossip, was father to Luciya.
'Later, when father was put in jail, mother was under even more pressure from neighbours, she couldn't deal with that [and started drinking].
'Perhaps, it was possible to deal with the situation somehow differently so that children didn't end up in an orphanage, but everything happened the way it happened.
'But first of all the basic reason was someone's mistake and the negligence of the staff [of maternity hospital].'
She is clear that she is the unwitting beneficiary of the swap: indeed, as she said, it is possible she would not be alive now but for Zoya's loving care.
Zoya is now demanding compensation and redress for the wrongs, and Katya wants Luciya to be the clear beneficiary.
'I'd like accents in this story to be put right,' she said. 'Moral compensation for what happened should be paid to my mom and Luciya,' she said.
'Thank God, I am fine. It should also be discussed why the children were not given decent accommodation after leaving the orphanage as foreseen by law.
'Beyond any doubt everyone involved in this outrageous situation should be punished.'
Zoya said: 'Someone has to be responsible for swapping the children.
'I believe this is a real crime.
'I remember family name of the obstetrician, exact date of birth, so I hope those who are guilty will be held liable.'