Anna Apatchenko, 19, pictured with her boyfriend Nikolay Kovalevich, also 19. Picture: Anna Apatchenko's vkontakte account
Masha Ryseva, 19, was made the run in her underwear in front of her boyfriend's car before he got out and shot her dead with a hunting rifle.
Katya Petukhova, 21, was beaten to death and her body left under a pile of snow.
Anna Apatchenko, 19, was 'dismembered with a hacksaw', her body believed to have been put into bags hidden all over her city.
Nothing connects the three cases yet in each one it is the same result: young women brutally murdered after choosing to split with their boyfriends.
In the first case, Dmitry Kozyrenko, 25, was jailed for nine years in a penal colony for the cold-blooded murder of his ex-girlfriend Masha Ryseva, a student from Novosibirsk. He initially convinced a court that he had mistaken Masha for a roe deer when they were hunting but in a retrial the truth came out.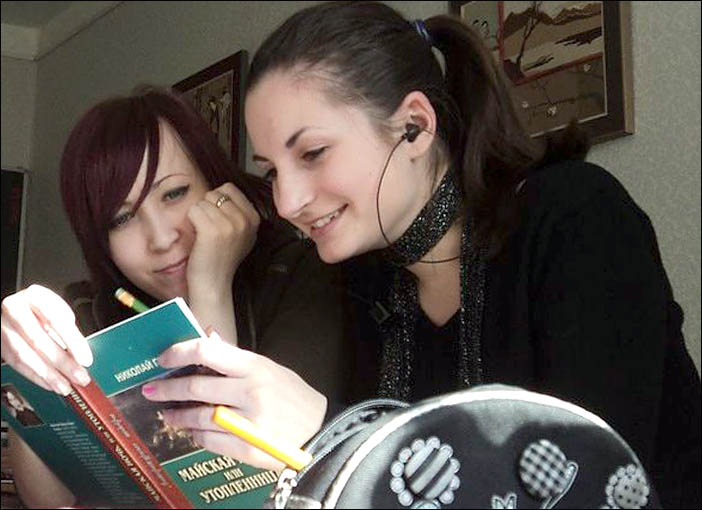 ---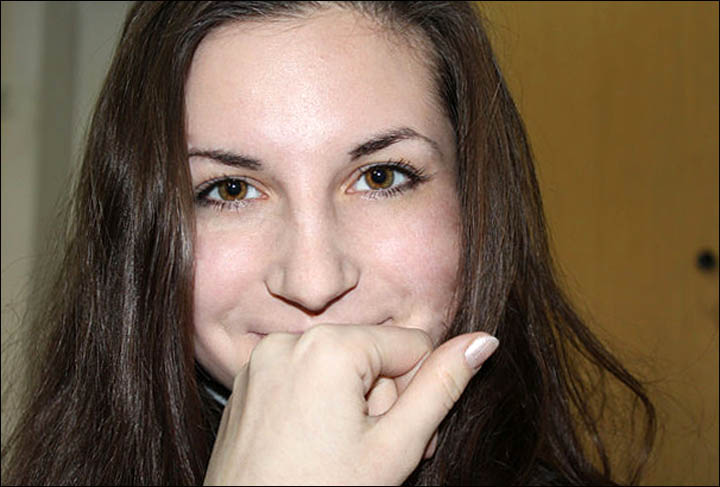 Frieds created a website in Masha Ryseva's memory, saying they will never forget what a loving, kind, fun and fantastic friend she was
The day before the murder, Masha had broken with Dmitry. He came to her house and persuaded her to drive with him so they could talk about it, then drove her 300 km to a remote location where he sometimes went hunting, made her strip to her underwear and forced her to run in front of the car as her drove behind, striking her with the bonnet.
'When the car got stuck in a hole, the killer got out and called to the girl and killed with a single shot,' said one account. 'Death was quick, but not instantaneous as Masha drowned in her own blood.
'The 'hunter' went to the police only a day later: he said that in the dark, he confused girl with roe when he heard the sound of footsteps'.
Painstaking forensic work by police proved this was not the case. Masha's relatives told of previous cases where he had threatened her with violence, and on several occasions they had broken up before dating again.
Immediately before the murder, he sent threatening SMS messages to his victim.
In the case of Katya Petukhova, she had known Anatoly Martynenko, 19, since school but became close to him in May 2012 when he returned from army conscription.
'Mama look how handsome he is', she said when they first started going out, but the relationship was plagued by arguments.
He was very jealous, said her friends. 'They fought a lot, then reconciled,' said one.
Katya was training to be an architect and worked in a bar. Anatoly Martynenko had no permanent job.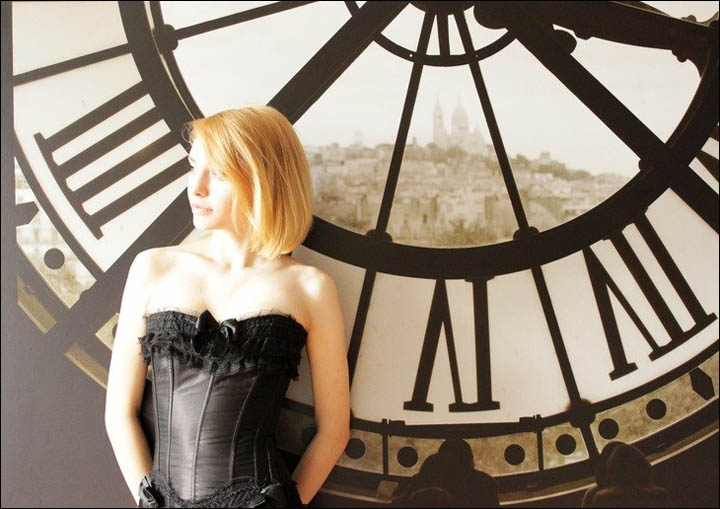 ---
---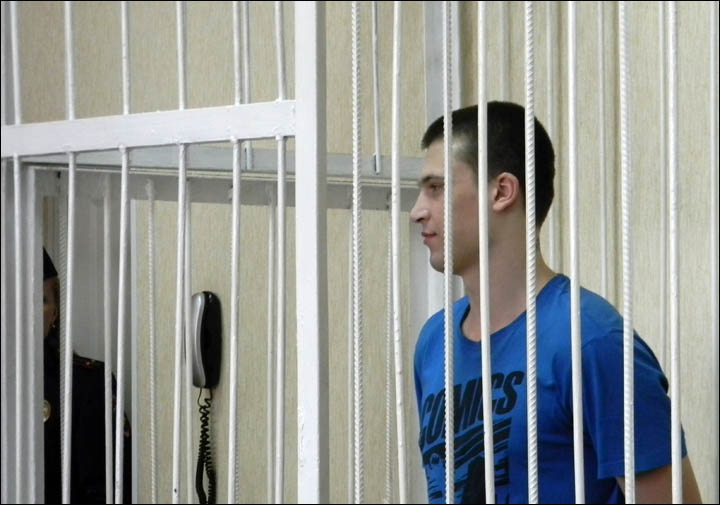 Katya Petukhova, 21 and her former boyfriend Anatoly Martynenko during the first court hearing. Picture of Anatoly by Anna Liesowska, The Siberian Times
Katya apparently started seeing a new man, called Igor, but on 10 January was back with Anatoly to tell him their relationship was over.
That evening, he claimed he had dropped her at a metro station but after this she vanished.
Police asked him to show exactly where he dropped her off, but after this he unplugged his phone. Four days later he was arrested, out driving with his friends. During questioning, he confessed that in the heat of a quarrel in his car over his jealousy, he beat her so severely that she died. He then showed police where he had hidden her corpse in the Gorky district of Novosibirsk.
The most recent of these shocking cases is that of Anna Apatchenko, from Tomsk, who disappeared on 3 May.
According to her relatives, she went to meet with her boyfriend Nikolay Kovalevich, also 19, to talk about the termination of their relationship. He reported her missing on his VKontakte on 3 May. The following day he placed a message asking anyone who knew where she was to contact her mother or him.
He also spoke to journalists about his missing girlfriend.
On 5 May, after questioning by police, he disappeared and on 7 May, the Investigative Committee opened a murder case. Three days later he was detained in the village Novomikhaylovka, in Tomsk region, and two days after this he confessed to the murder. He claimed they had a quarrel, he pushed Anna, she hit her head on the corner of a table, and died.
A huge search involving police and divers is now underway for her body amid fears, based on his own words, that he dismembered her corpse, putting body parts in bags and dumping them around the city. A hacksaw with blood stains was found at his flat.