Polar bear Gerda, 6, with her 3,5 female baby cub in Novosibirsk Zoo. Picture: Vera Salnitskaya
The love and blissful contentment on their faces is sublime. Novosibirsk photographer Vera Salnitskaya, 29, who took the latest pictures exclusively featured in The Siberian Times, said: 'It is almost impossible to watch them together because it is so pure a love, the kind you can only dream about. Such love and tenderness.
'You look at them and just feel that these are the most perfect mother and daughter relations you have even seen. Even with the tiny bear's habit of trying to bite her mother's leg, or the side of her body'.
Born on a special day in December - 11.12.13 - the Siberia's biggest zoo is now asking for your help to name this delightful baby. For one so young, she is already famous, with remarkable pictures of her first outing, carried outside by her mother, going around the world thanks to international news site Mail Online.
Zoo spokeswoman Yevgenia Pirozhkova said today: 'We know our cub has melted hearts all over the world already with her magical pictures - and of course we accept votes from abroad in our contest to give her a name'.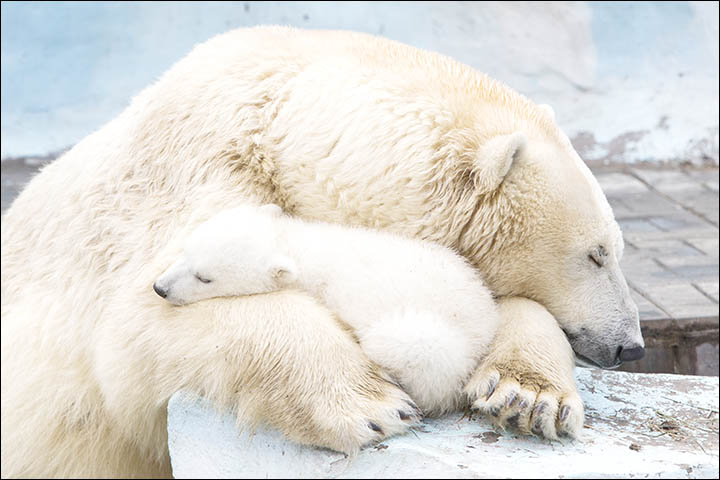 ---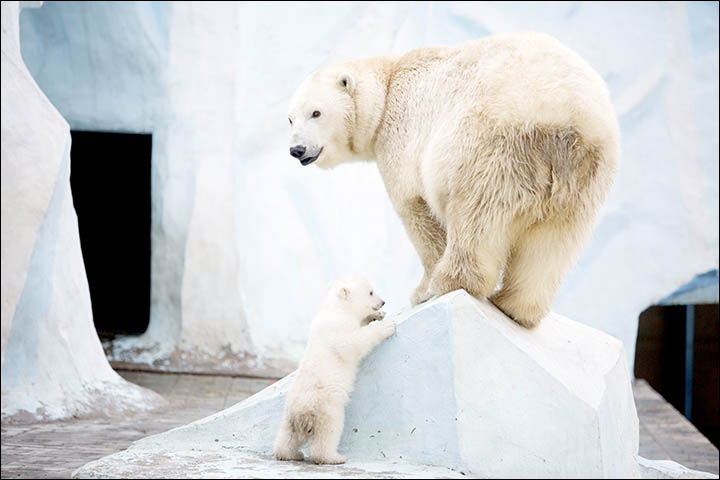 ---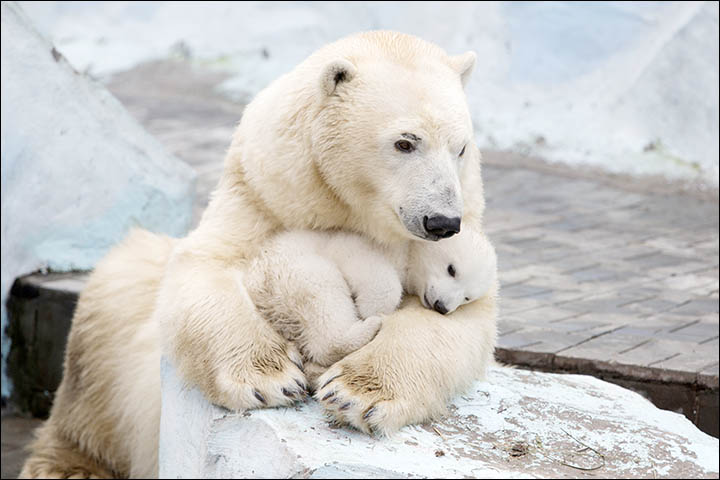 ---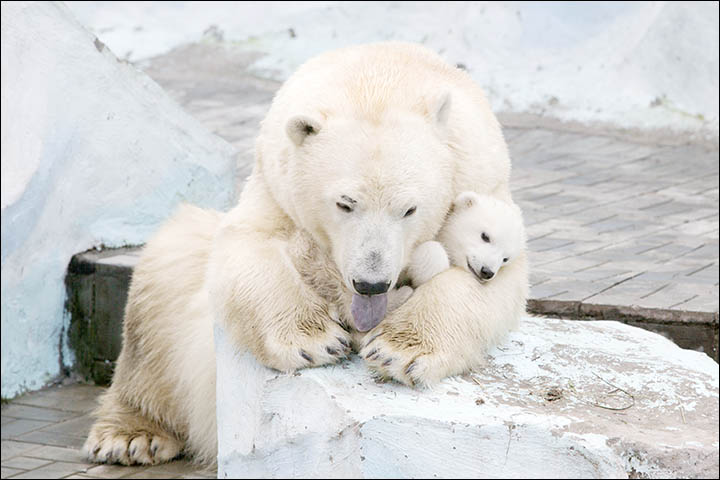 ---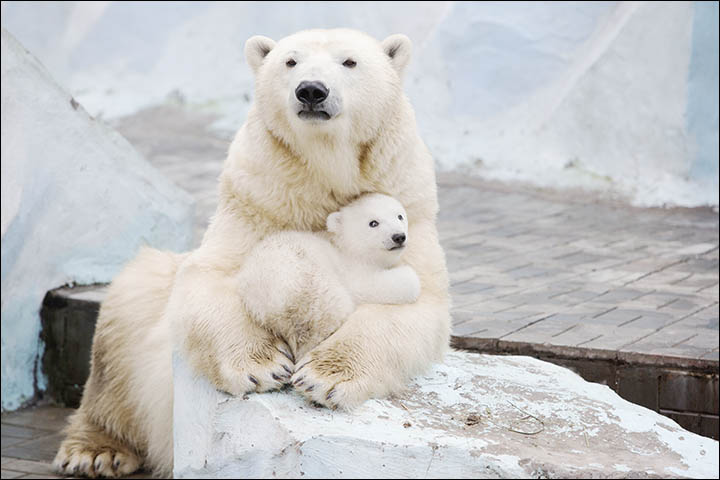 The perfect love - polar bear Gerda, 6, with her 3,5 female baby cub in Novosibirsk Zoo. Pictures: Vera Salnitskaya
You can send a text message (SMS) with your suggestion for a name (only a name is required, no more information) to +7 913 786 66 06; or let us know at The Siberian Times and we will pass on your favourite names to the zoo.
Seven names will be selected and then a new round of voting takes place between 25 April and 10 May.
The winning name will be announced on Bear Day - 11 May.
'This little bear is the star of Novosibirsk Zoo,' said Vera.
'You can watch them live, too, the Zoo has installed a webcam showing them at http://myttk.ru/media/webcam/zoo_polar_bears/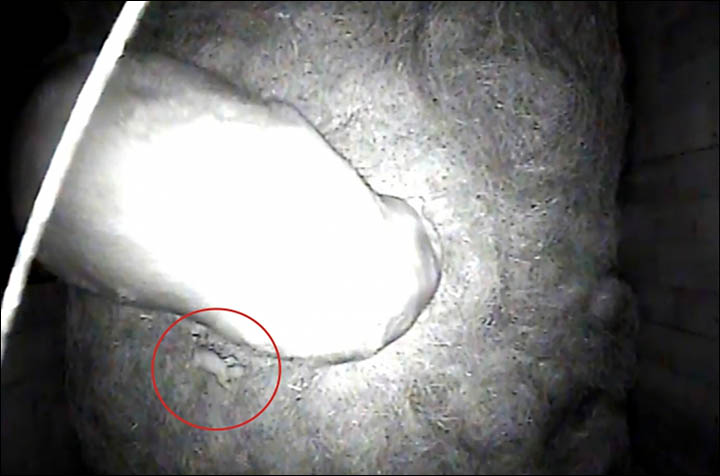 ---
---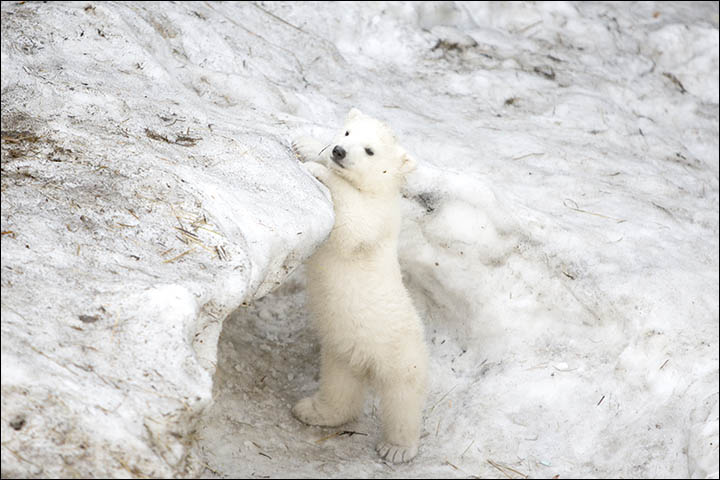 ---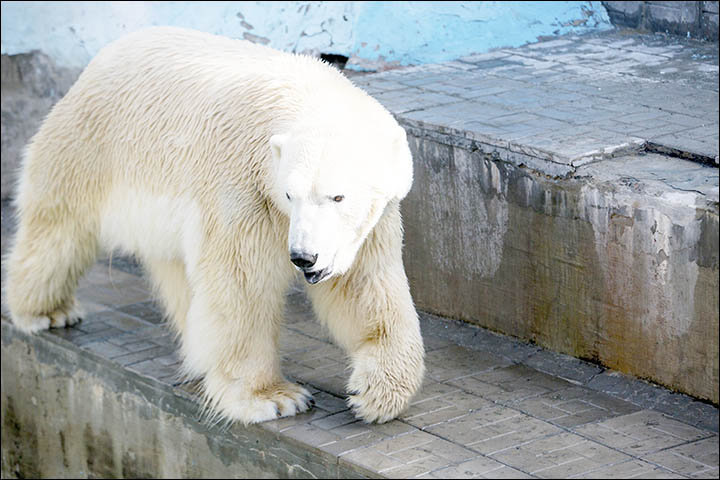 ---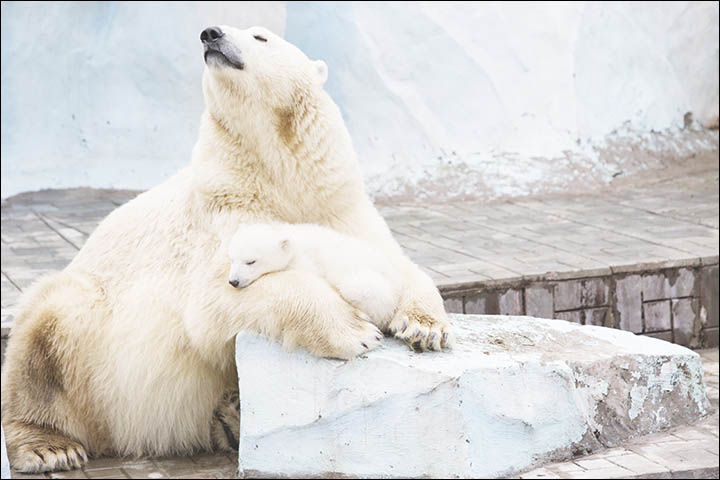 Novosibirsk TV CCTV screen shots show the tine bear cub aged just ten days, and later two months old; further down father Kai is pictured during his lonely walk. Pictures: Novosibirsk Zoo and Vera Salnitskaya
'Kai, the father, has to stay away from his family for two years. You see pictures of one sombre-looking bear - that's him. He will be back as soon as the bear cub grows up. He doesn't seem to be too happy about it, but what do you do? He paces around his cage, looking rather lonely.
'As for the little girl, she is literally a copy of Gerda, her mother. She walks everywhere her mother goes, like a tail, she even turns her head in the same direction and in the same manner as her mother. Her way of walking is like a puppy when it's not very confident on its feet. She keeps stumbling as she goes after her mother. Actually Gerda stumbles over her, too - but she seems to keep her balance just right and never seems to hurt her tiny cub.
'They take a lot of time sleeping now, through almost the whole day.
'The zoo security men say that the best time for visiting is early morning, and if you come to Novosibirsk, my suggestion would be to try and avoid weekends - so big is their army of fans in front of the polar bears'.