The ghost town of Kadykchan in Magadan region. Picture: Suluschan.art and Prostranstvo.studio
A group of designers from two Yakutsk art studios spent four days in the deserted town to 'revive' it with drawings of everyday life.
'We wanted to breathe a bit of life into the empty town, and now Kadykchan is not that empty. There are people living along its central street, they are going about their usual daily business, they walk to work, meet their loved ones and wait for customers', said one of the designers from Suluschan Art studio.
Kadykchan was set up by coal miners in the 1930s.
In summer 1941 first barges with hundreds of prisoners arrived in the town of Khandyda in Yakutia.
Their role was to build the 733 km long road from Khandyga in Yakutia to Kadykhchan in Magadan region, later named The Road of Bones for the number of lives it took.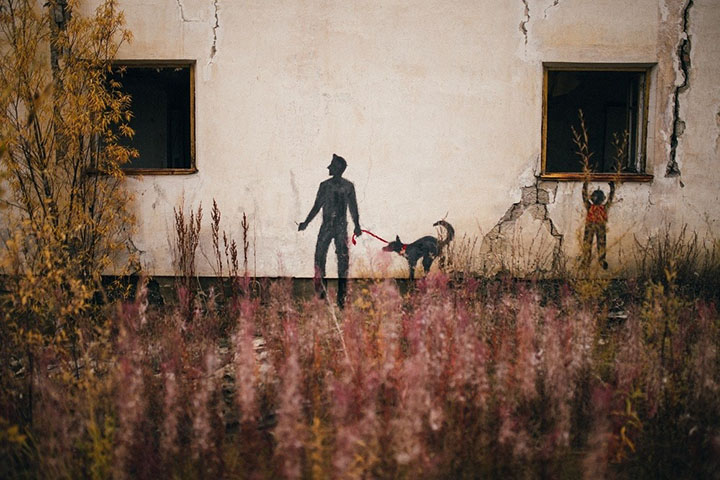 ---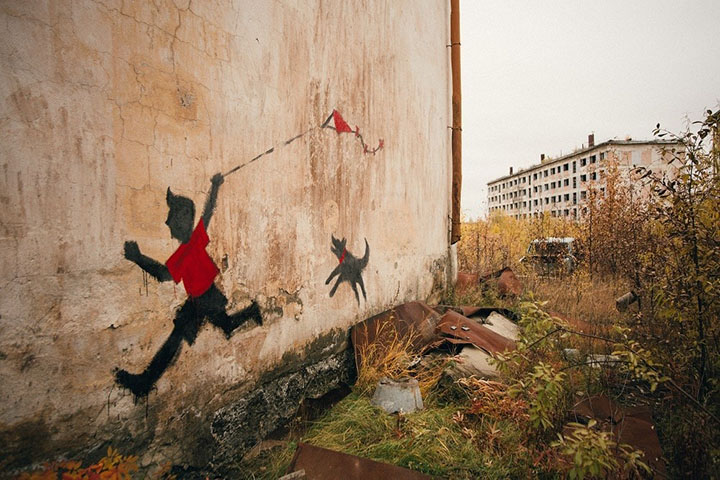 ---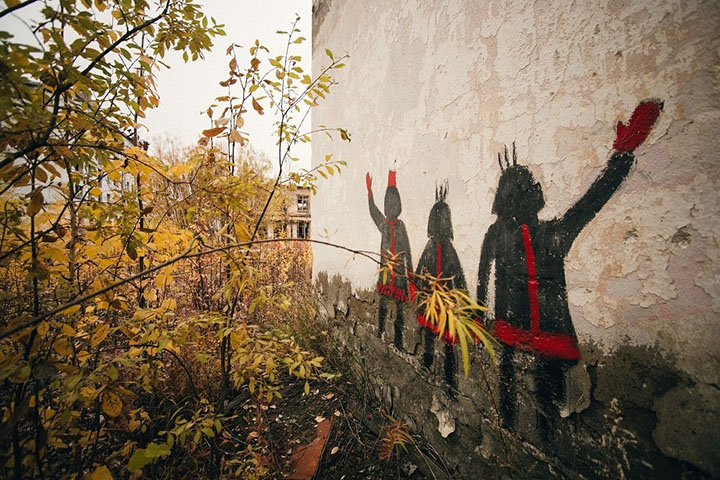 ---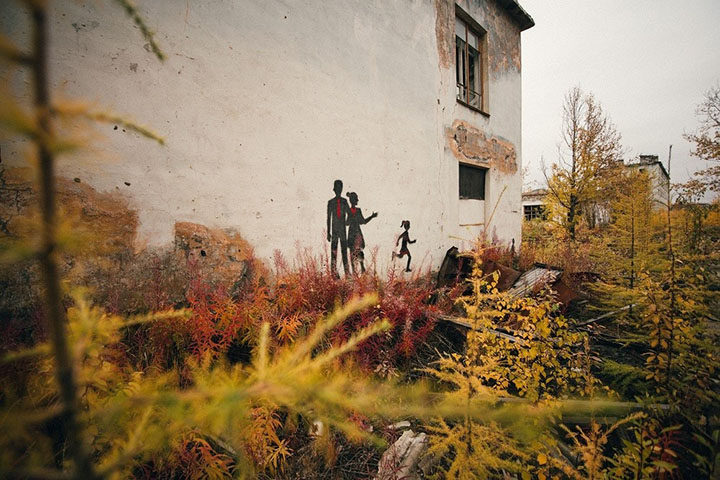 ---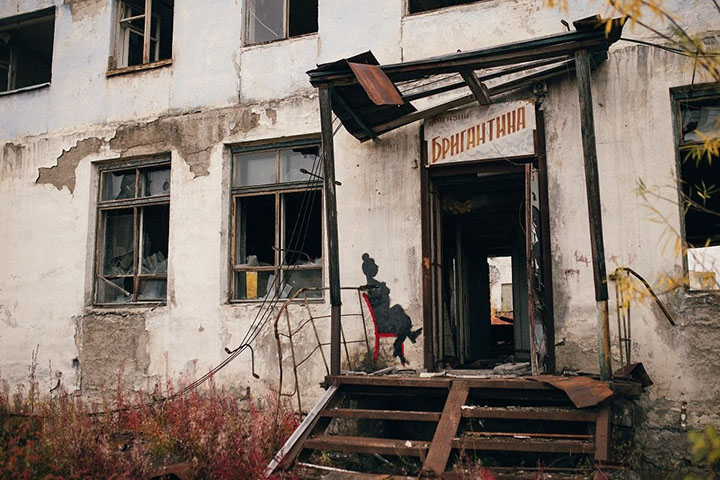 ---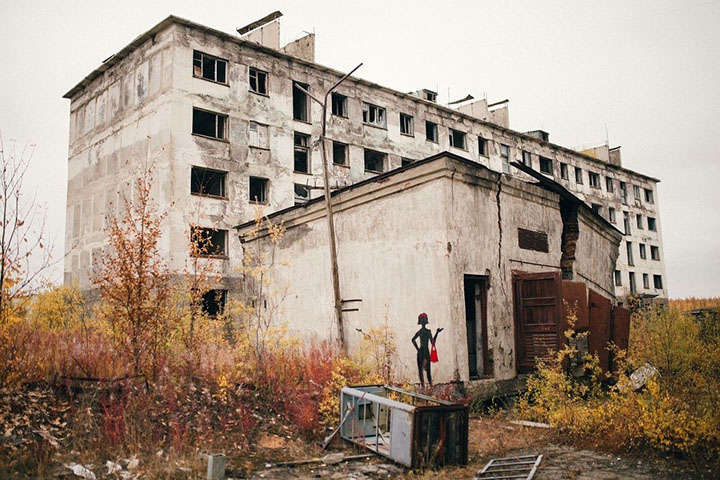 ---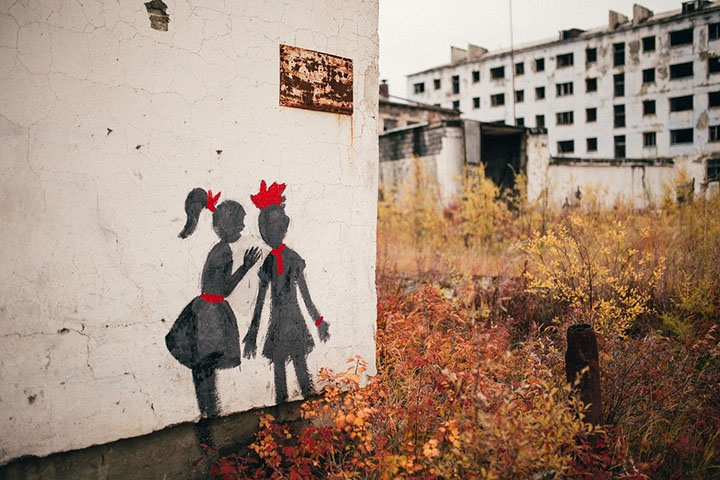 ---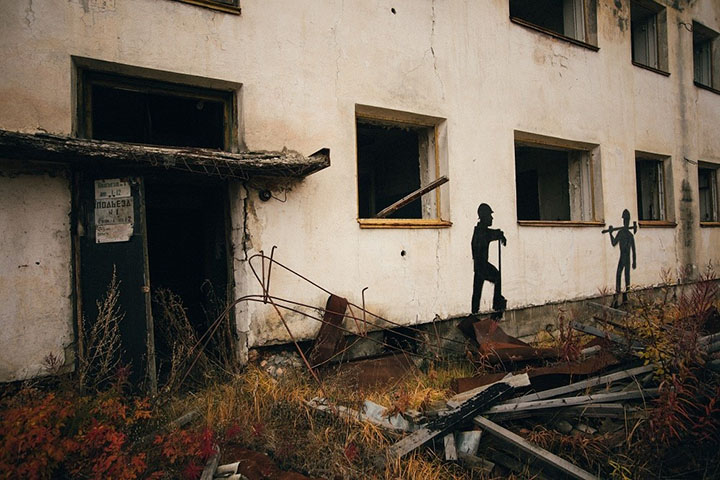 The ghost town of Kadykchan in Magadan region. Pictures: Suluschan.art and Prostranstvo.studio
---
Later the town was the part of Joseph Stalin's GULAG forced labour camp system in the Far East of Russia, with writer Varlaam Shalamov serving at one of its mines.
Unlike thousands of fellow inmates, Shalamov survived his ordeal and wrote a series of short stories depicting barbaric, inhumane conditions of prisoners' lives in his book called Kolyma Tales.
By 1986 more than ten thousand people lived in the town; it had a Cinema hall, a House of Culture, several shops and a restaurant called 'Polyarniy.'
Coal from its mines was heating villages all around the Central Kolyma.
People started fleeing Kadykchan after the November 1996 explosion killed six miners.
By 2003 the population decline was so strong that the decision was taken to re-settle the town.
About two hundred people stayed in Kadykchan till 2009 because they didn't want to leave.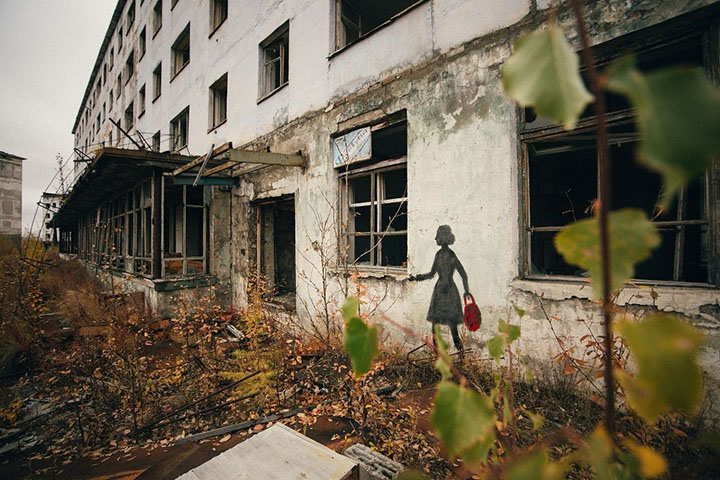 ---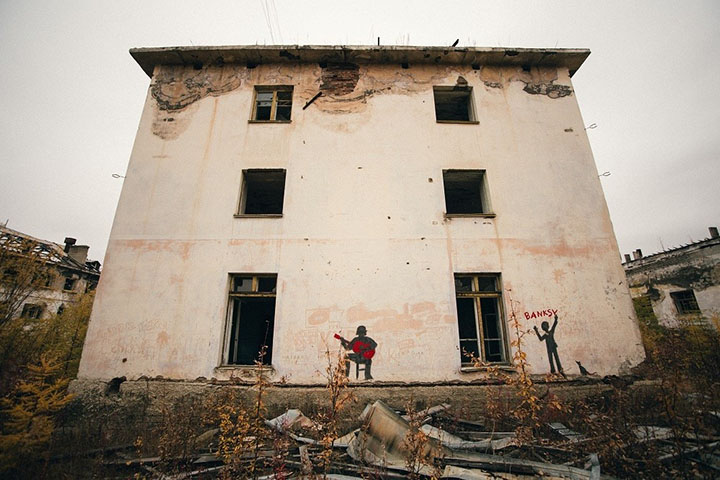 ---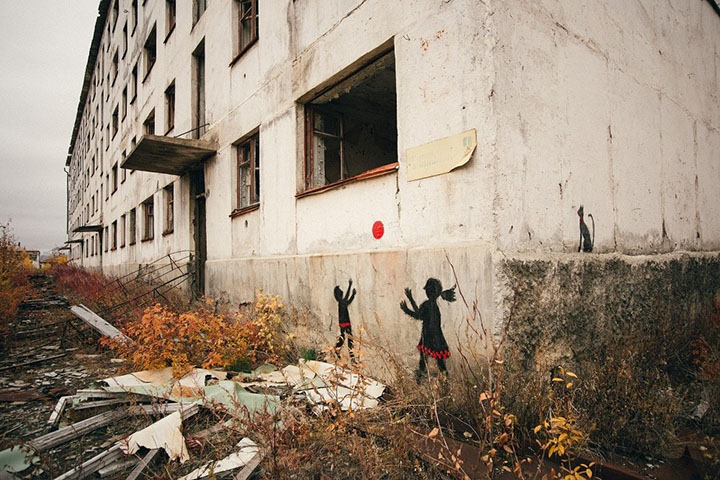 ---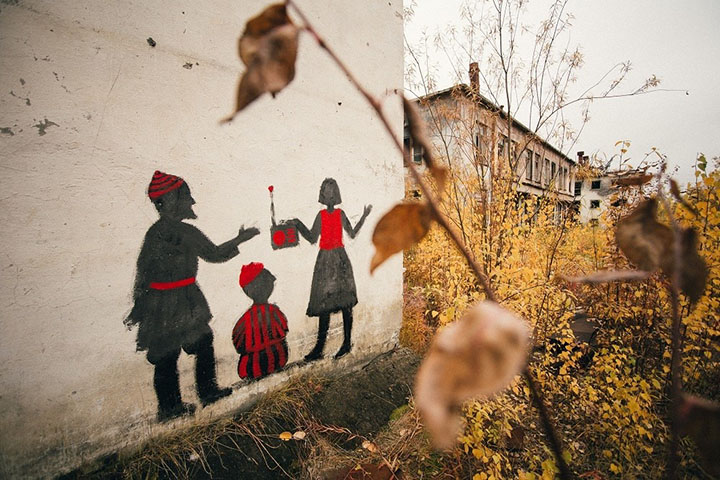 ---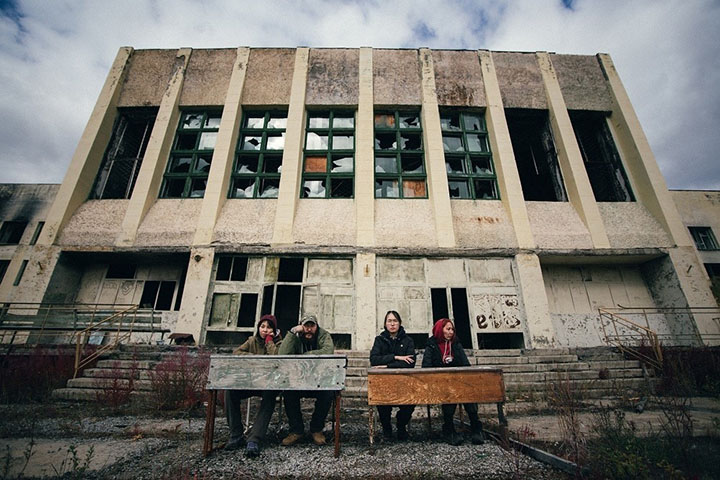 Team from Suluschan.art and Prostranstvo.studio (pictured) spent four days at the ghost town of Kadykchan to paint its wall with people going about their daily lives
---
Its last citizen was an elderly man with two dogs who was seen in the town around 2012.
Today Kadykchan is an eerie-looking site with cars rusting in collapsing garages and furniture, books and toys left inside its flats.
A bust of Vladimir Lenin, reportedly shot by some of its last residents, still stands on the square by the cinema hall.
'From now on people will live in Kadykhchan forever.
'This was one of the purposes of our expedition to Magadan region, to revive the deserted town of Kadykchan.
'We bought paints and painted the houses at its central street', head of the expedition Rostislav Pavlov said.
The team of designers said that they met several former residents of the town while they worked to paint the walls, as people are still driving back to the ghost city to walk its streets and to look at houses where they used to live.
Pictures from Kadykchan by Suluschan.art and Prostranstvo.studio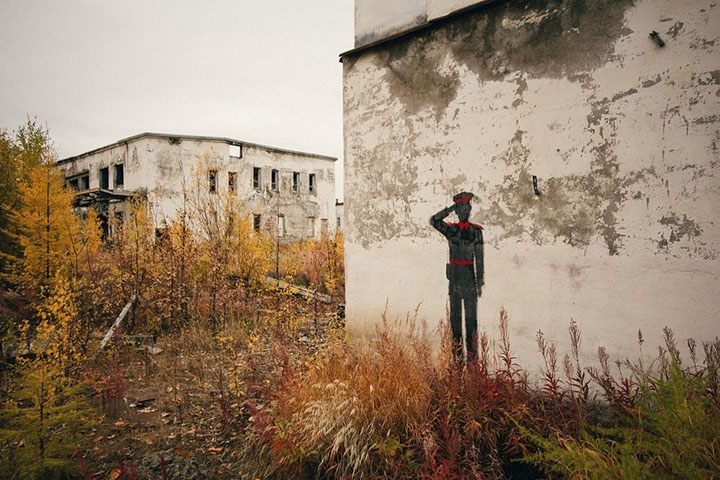 ---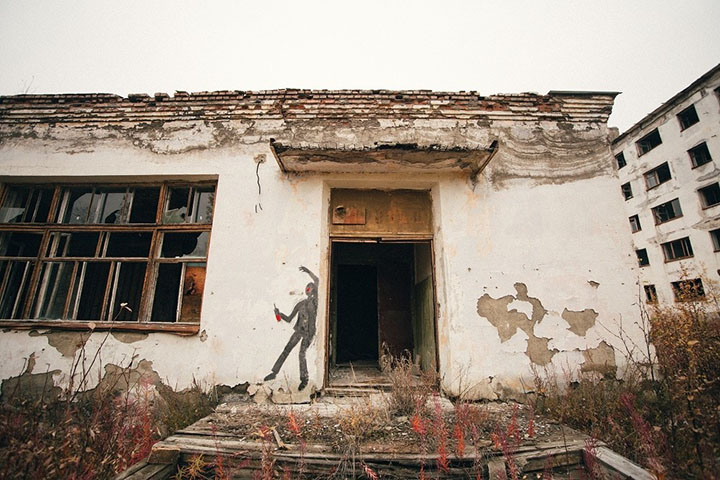 ---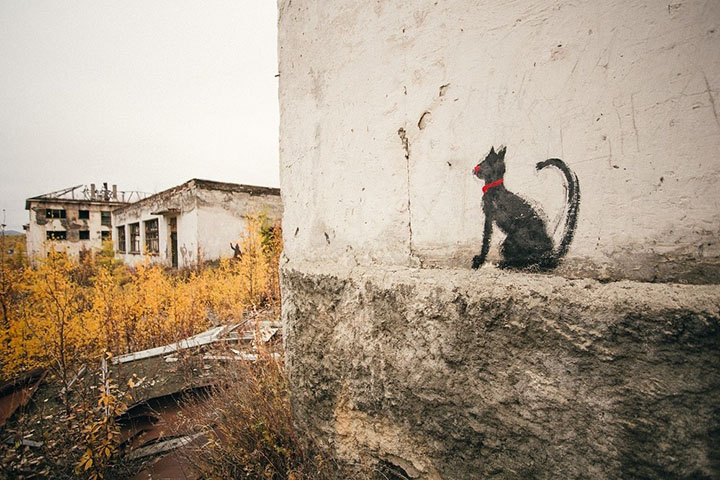 ---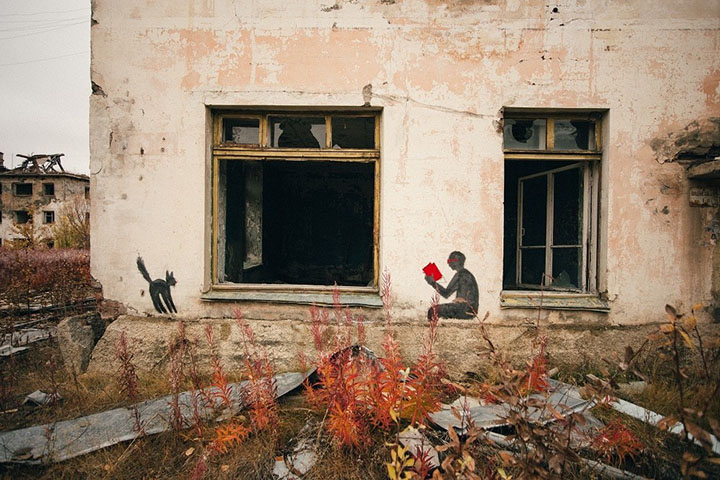 ---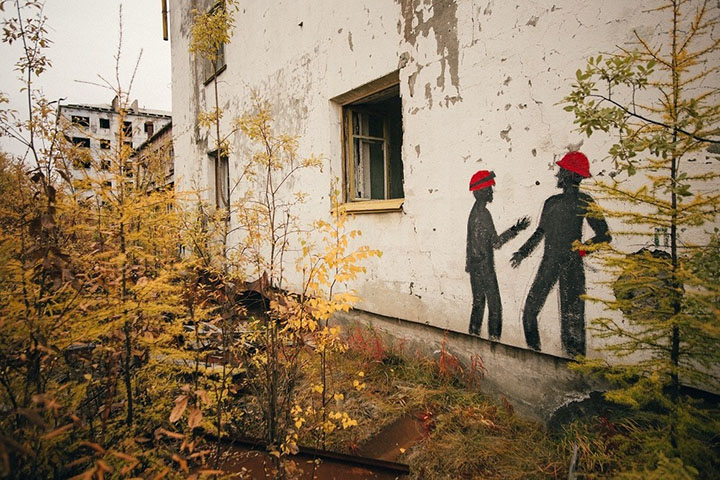 ---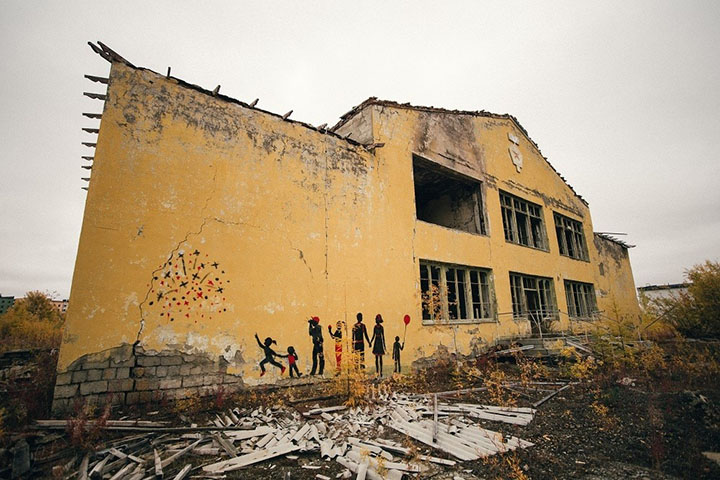 ---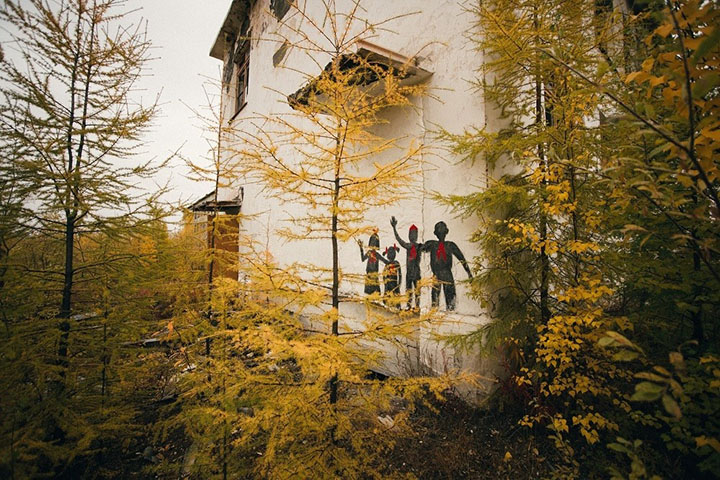 ---