Oksana Bobrovskaya, her husband Nikita and their daughter. Picture: Ella Luzareva
WARNING: GRPHIC IMAGES
Glamorous Novosibirsk regional legislative deputy Oksana Bobrovskaya, 30, died alongside her former military special services husband Nikita as a result of an explosion in their family Toyota RAV-4. The couple had a four year daughter who was not in the car, and is safe, but is now left parentless.
Witnesses said the mangled bodies were in the rear seat of their car after the 10.50 pm explosion on Thursday, and that both were partially undressed when they were removed from the vehicle.
It was suggested that the couple may have been enjoying a romantic tryst in their parked car close to her workplace when the explosion occurred, but police were discounting this theory. A law enforcement source said that judging by the severity of their injuries, Nikita himself may have unleashed the explosive, allegedly a grenade.
Other accounts suggested the explosives could have been planted inside or under the vehicle. There is no official confirmation of these versions. He had accused his wife of cheating, according to local reports which could not be verified.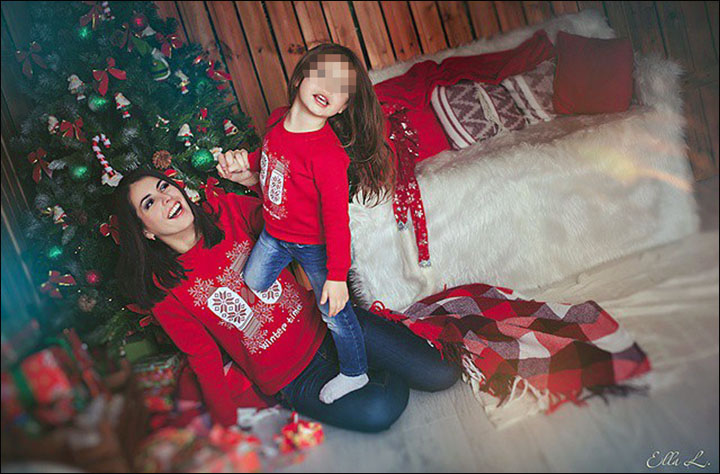 ---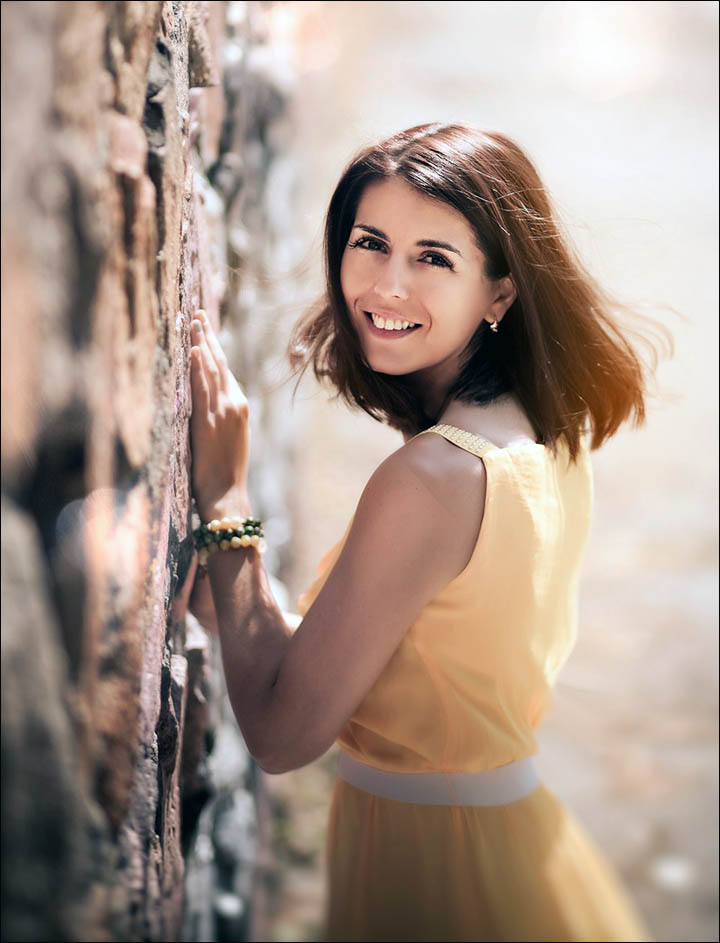 Friends say that Oksana was 'very kind, sociable, diligent, positive'. 'It is very painful. An angel left us...' Pictures: Ella Luzareva
It was also claimed that their relationship had become strained because her husband Nikita Bobrovsky was out of work, leaving her as the sole breadwinner. She worked as a lawmaker and also as a deputy general director of Diskus Plus company, one of Novosibirsk city's largest construction firms.
The car was parked close to the company's office when the couple were killed.
'There is a version that he held in his hands a kind of grenade, or a piece of TNT,' a source told one newspaper. The couple 'had a conflict' during which 'the explosives detonated, their faces are disfigured', it was claimed before police had a chance to make a forensic analysis of the vehicle or interview the couple's friends and colleagues.
Neighbours who rushed to the scene said that when the bodies were removed, both the deputy and her husband were 'naked below the belt'. The explosion - heard by people in a neighbouring apartment block who then summoned police - badly disfigured the couple's faces but not their lower bodies.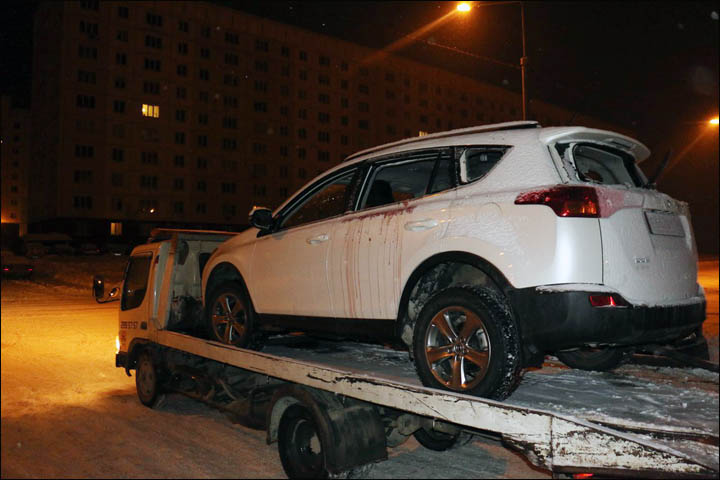 ---
The explosion - heard by people in a neighbouring apartment block who then summoned police - badly disfigured the couple's faces but not their lower bodies. Pictures: ACT54
Evgenia Romanova, an eyewitness, said: 'First there was an explosion. The security alarms on neighbouring cars started to scream, and I joked to my husband that the war with Turkey must have began.
'And then I looked out of the window and saw this all carnage. My husband went down to the street, and I looked through the window. It was horrific something you would not wish anyone to see. No heads, glass covered in blood... a nightmare.'
An anonymous witness said: 'I heard a clap, but not very loud. Like a shot. I thought may be something had fallen from the apartment block roof onto a car, or cars had collided. There were no screams.
'Residents gazed through their windows, I went to see. I saw that the two were in the back seat. The girl's face was almost not visible, there was almost no head. There was no-one on the front seat.'
Novosibirsk Mayor Anatoly Lokot said the United Russia party deputy's death was due to problems in her family. 'All version regarding a terrorist act are withdrawn,' he said. 'This was not a terrorist act.'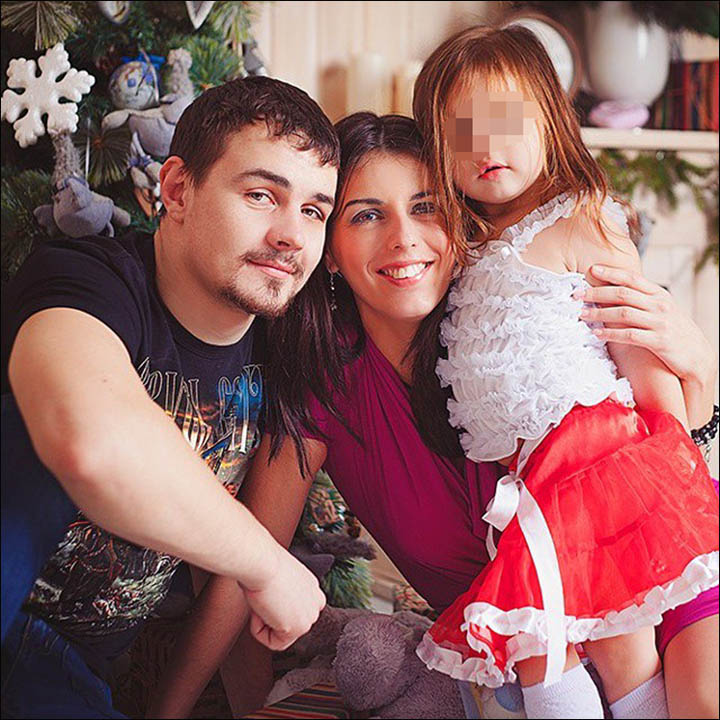 ---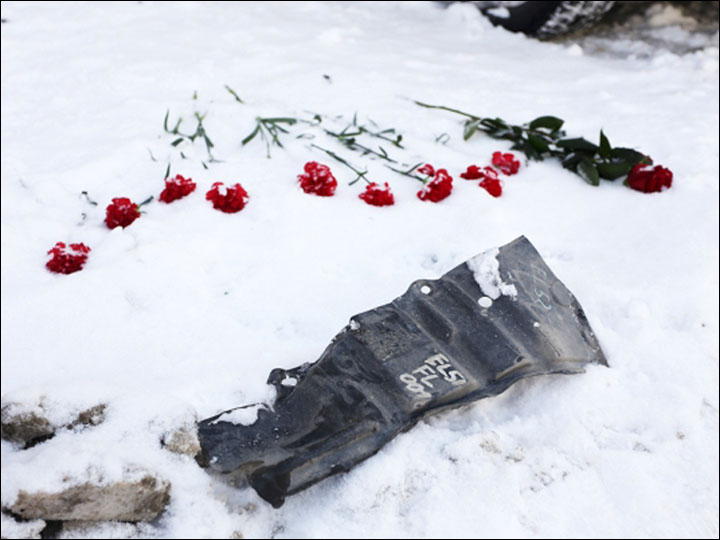 People bring flowers to the site of terrible tragedy. Pictures: Olga Bobrovskaya, Vladimir Saraev
Vitaly Latypov, head of the investigation department of Oktyabrsky district, said a 'common grenade' caused the explosion. It 'broke all windows except the windshield, which was only slightly damaged'.
Another version studied by investigators is that the deputy's husband was the sole intended victim. 'We are checking all the versions, including this,' said a law enforcement source.
Among the claims is that he suspected his wife of an affair with a wealthy local businessman. Nikita had an 'explosive' character, it was claimed.
LifeNews claimed that biological material was found on the woman's body indicating that the couple had sex in the vehicle shortly before they died. The source told: 'Presumably, during the fierce conflict he began to force her to perform her conjugal duty by threats.' The car in which the couple died had been provided by her company boss, said a source.