Oksana Bobrovskaya, her husband Nikita and their daughter. Picture: Ella Luzareva
The face of Oksana Bobrovskaya, 30, a regional deputy in Vladimir Putin's United Russia Party, was ripped off in the blast in Novosibirsk. Some media reports citing police say that her jealous husband forced her to have sex on the rear seat their family car before detonating as grenade and killing them both.
He evidently suspected her of having a relationship with a top official in a construction company for which she worked, and it is believed investigators have interviewed this man.
Police have not officially commented on the allegation that the lawmaker was forced to have sex in the minutes before the Toyota exploded, but evidence has emerged of strains in her relationship with spouse Nikita Tislenko, 28.
She had revealed her fears that his previous mistress had put an 'evil eye' on him and sought a 'sorceress' to cure him. In May, she arrived late for a political engagement and showed one friend a severe bruise under her dark glasses.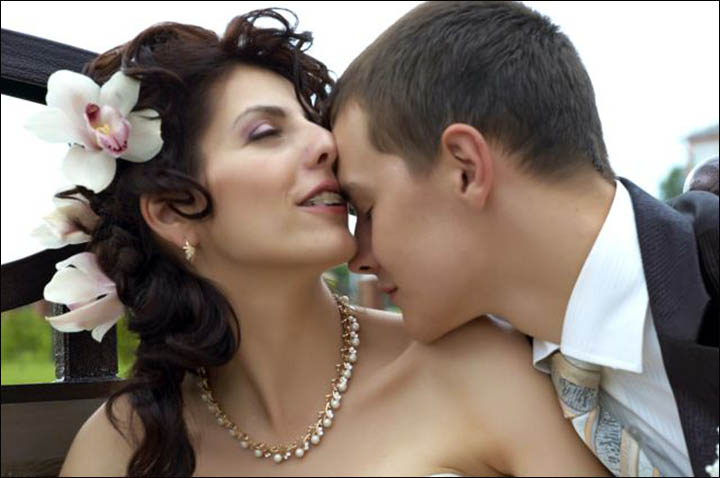 ---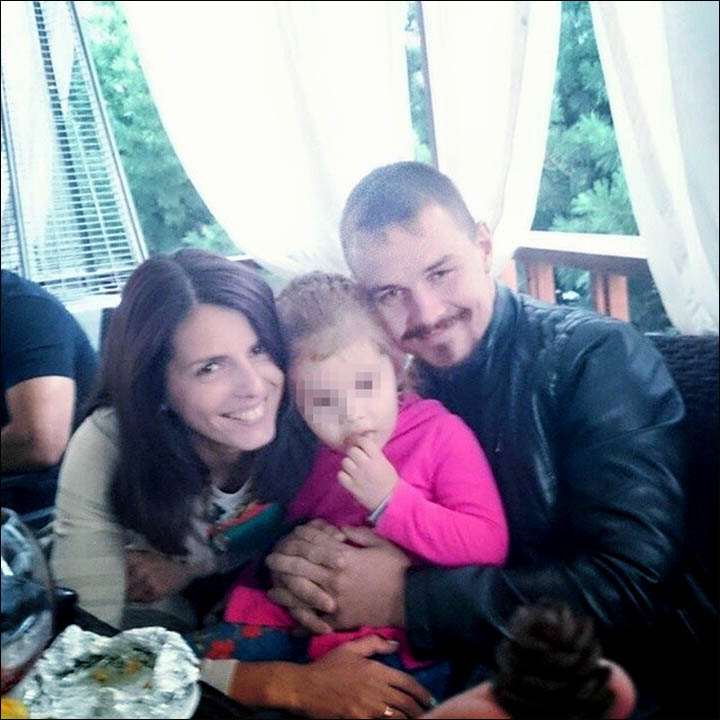 Oksana Bobrovskaya, her husband Nikita and their daughter. Picture: Ella Luzareva
'Oksana herself never complained, was constantly smiling, said that all is perfect,' said the friend to whom she showed her black eye.
But in web postings as long ago as 2012 she revealed how she tried to keep her family together - the couple had a young daughter, now orphaned - despite his unreasonable behaviour, which included having an affair. In a web posting, she told how he had erupted after she didn't pick up a towel he discarded after a shower.
'He said that if it's difficult for my to do something for him, then he needs nothing at all, and we're strangers...' She said: 'He just became very aggressive. It began after a mistress that he had. I think, she put an evil eye on him...'
Her husband went to fight with pro-Russian rebels in eastern Ukraine last year, it was reported.
A former military special services officer, his business after leaving the military has not been successful.
'He always had an unbalanced psyche, was prone to hysteria,' said a friend of the deputy's. He had an 'inadequate reaction to harmless things at times and was very upset by his personal failure in life'.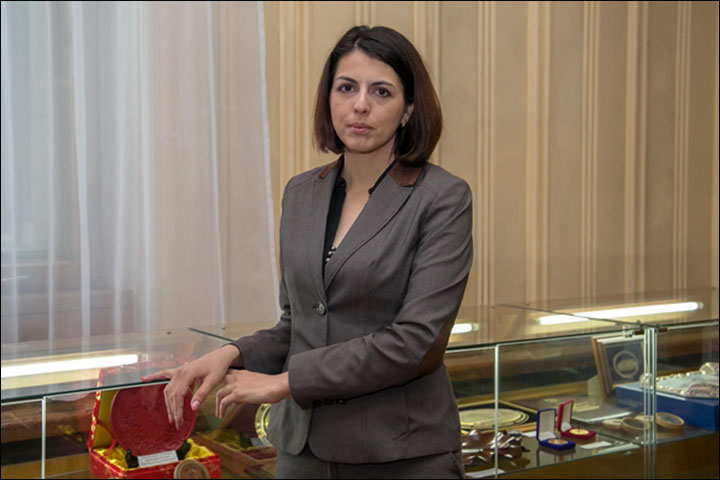 ---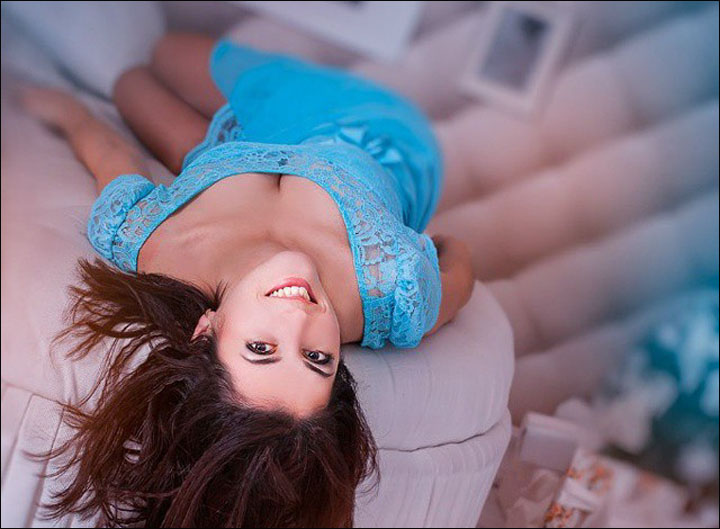 Oksana Bobrovskaya, her husband Nikita and their daughter. Picture: Ella Luzareva
Vladimir Bulgakov, a neighbour, said: 'I supported her during the elections: Oksana really wanted to help the district, to lobby the construction of the road, the kindergarten, and the school.' He described as 'nonsense' that she was given the Toyota by a wealthy lover.
But a friend said: 'Nikita was certainly jealous of the successful men, with whom she communicates.'
However, a friend of her husband's denied allegations against him. 'He loved his daughter and wife very much,' he said. 'He served in the special forces. He did not drink alcohol, did not smoke, was engaged in combat sports every day, and involved his daughter.'
Ex-deputy Viktor Kozodoy ssaid: 'I knew her for 10 years... just in every family there is something, some nuances, some moments. Outwardly she did not show it. She was always in a good mood, cheerful, very positive, positive person. She had never told us about some problems.'