189 refugees arrived in Magadan, 9 time zones east of their homes in Donetsk. Picture: Alexander Krylov, MagadanMedia
With a nine hour time difference to Donetsk, the remote city of Magadan - once a key transit point for political prisoners in the Stalin era - may not be the most likely location for those fleeing the blitzkrieg in Ukraine to find new homes. But this week 189 refugees arrived in this Pacific port some nine time zones east of their former region of war-torn Donetsk. Among the group were 35 children.
They were part of a large contingent of Russian-speakers who have chosen to resettle in Siberia having fled the appalling humanitarian crisis now afflicting eastern Ukraine. Many had escaped from Donetsk region into Crimea before their relocation further east.
For one woman, Lidia Solovieva, it was an unexpected homecoming. Back in the 1980s, she had come here to Kolyma, known to the world for gold and gulags, as she said, in search of romance.
She gave birth to a son, and later with her family relocated to the east of Ukraine. She mused: 'Who would have thought that once again I will go back to the North?' Speaking for herself and others as she stepped out of her plane, she explained: 'We do not care where we live, just as long as it is far away from war.
'I cry and say thank you to the Russians that they welcomed us, the refugees, so warmly'.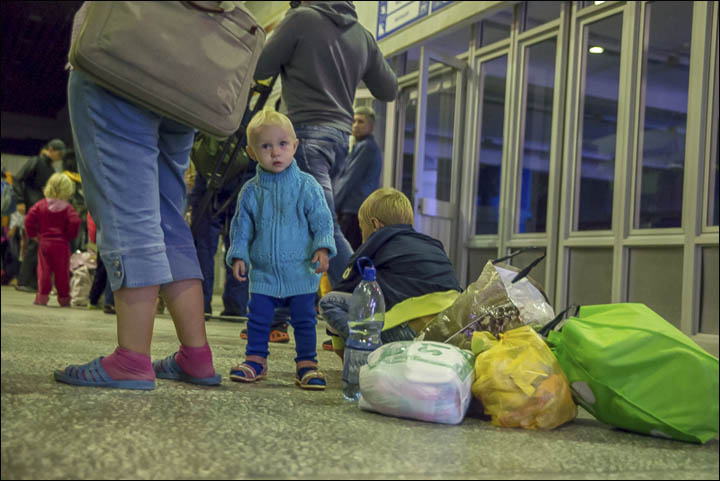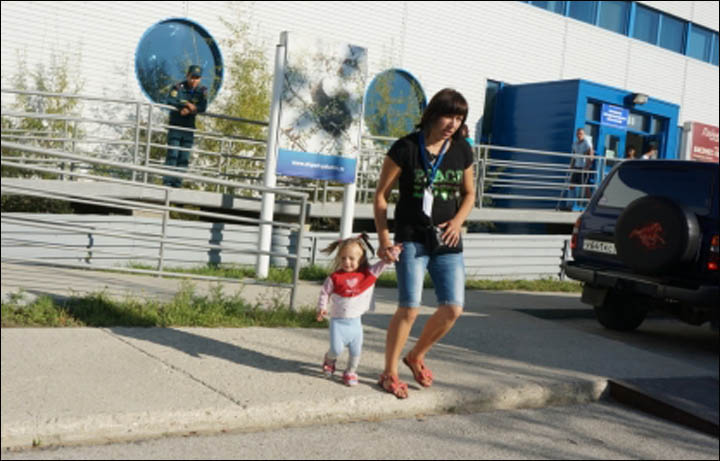 ---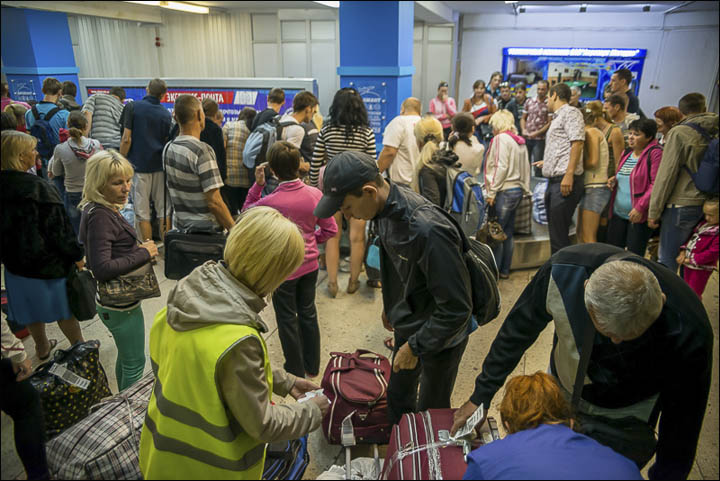 Ukrainian refugees arrive in Magadan and Yakutsk. Picture here and below: MagadanMedia, YSIA
Pensioner Tatyana Kravchenko - who fled from Lugansk - said that she was 'ready to work, despite my age'.
'The horror of Ukraine is behind us,' she said. All our family, 14 people, came to Kolyma. My children are builders, electricians. We'll find a job and live in peace. This is the most important thing'.
Initially, the refugees are being housed in the dormitories of educational institutions and the Snezhny sports and recreational complex.
They are receiving hot meals and medical care, including psychological counselling. They are expected to qualify for a resettlement school that will allow them to receive Russian citizenship. The refugees were met by representatives of the Government of the Magadan Region, the Ministry of Labour and Social Policy, the Ministry of Education and Youth Policy of the region, as well as the volunteers who helped with their luggage.
Another 191 refugees relocated to Yakutsk, capital of the Sakha Republic, Russia's largest and coldest region. Among this group were 89 children, the youngest just five months old. The group were being houses in a former special school and in orphanages. By September the city is expected to have more than 1,035 refugees from Ukraine.
One man, Konstantin Ivashchenko, said he was offered other locations - notably Magadan, Chita and Sakhalin, all in the east of Russia. 'Naturally, we chose Yakutsk because it is a developed city, and there is a real chance to find a job faster. My primary goal is to find a job. I need to feed the family'.
His arrival in Yakutsk was a 'pleasant experience, people are smiling, this is the most important thing. I personally have no desire to go back to Donetsk. Everything was bombed - factories, hospitals and there is nothing to do. The city is almost empty. If ever the Donbass becomes the territory of Russia, it is possible. But if it stays with Ukraine, we are not going back'.
---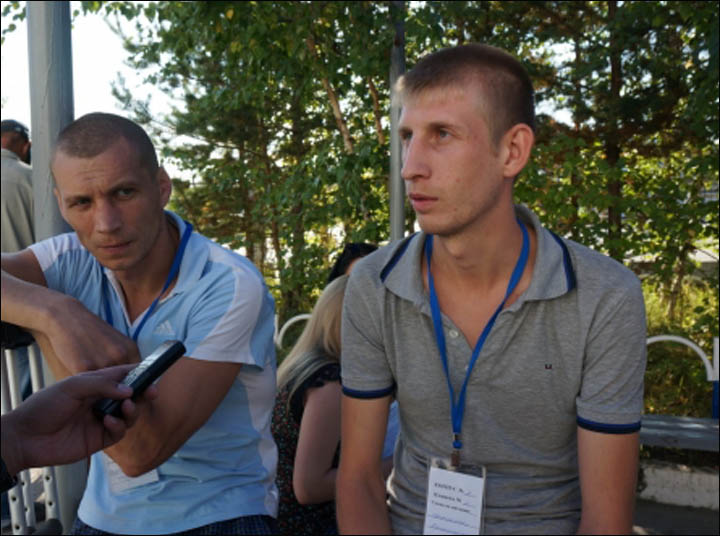 ---